Click below to hear from our board chairmen:
Crops: NFU Crops Board Chairman, Mike Hambly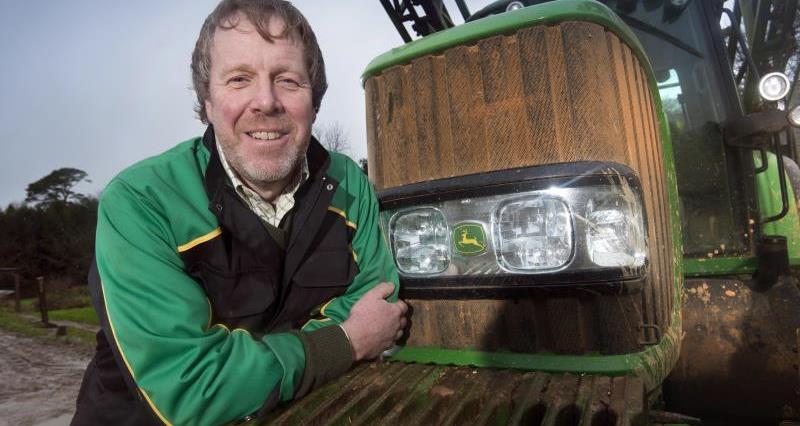 Our priority first and foremost, is to protect UK arable markets where tariffs and anti-dumping measures exist in support of food and energy security and to shift statutory regulation to self-regulation, with outcomes focusing particularly on water quality, pesticides, biotechnology and climate change.
There's a lot of legislation to unpick in the wake of the decision, and the NFU will be there to ensure farming is not disadvantaged with the inevitable changes to come. Members can rest assured that the NFU will present strategies to support farming to government, and that your board will work on your behalf.
Dairy: NFU Dairy Board Chairman, Michael Oakes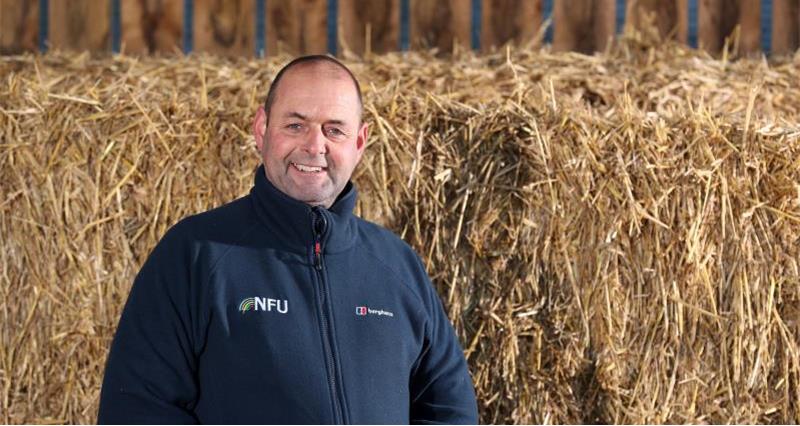 Ten months on from the referendum vote and where are we on dairy? There's been little concrete information on the impact of this monumental decision on the sector and that's why the NFU alongside colleagues in the dairy supply chain are working on an evidence base to present various possible scenarios.
So much depends on the trade deal we strike with the EU - the EU is by far the main market for UK dairy products and an almost exclusive supplier when it comes to UK dairy imports. Yes there is a substantial trade deficit with the UK annually 'exporting' more than £1.3 billion worth of dairy products to the EU and importing more than twice that. Furthermore we are only about 81% self-sufficient in dairy so there is huge scope to expand and diversify production for domestic and export consumption.
The two other cogs of the Brexit agricultural wheel are essential for this – labour and domestic agricultural policy. To be able to improve our dairy self-sufficiency and seek new export markets worldwide we need free access to labour both from the EU and further afield. Whilst figures are scarce, there has been a clear move towards employing more and more Eastern European staff to work on dairy farms at all skill levels – from those milking cows to managing farms. Dairy farming requires a particular type of person – one that is willing to work long, unsociable hours, regular weekends and in all-weather alongside large, unpredictable animals and complex machinery.
And secondly we need a domestic agricultural policy that support and enhances innovative, resilient and competitive dairy farming. We are proud of our environmental and animal welfare credentials in our sector as recognised in the Dairy Roadmap and Dairy Cow Welfare Strategy and going forward we all need to be more vocal about our strengths. Government needs to ensure that future agricultural regulation is fit for purpose and risk based and not overly burdensome on farmers. All of us have a role in producing high quality, safe dairy products but this can be done in a way that supports dairy farming rather than hamper it in bureaucracy and red tape.
So today as Article 50 is triggered our call for Government to recognise the acute and specific needs of agriculture and the dairy sector are as loud as ever. That's why our team is in London today flying the flag for dairy at the All Party Parliamentary Group on Dairy, at the House of Lords and in a meeting with the Farm Minister George Eustice.
Environment: NFU Environment Forum Chairman, Mark Pope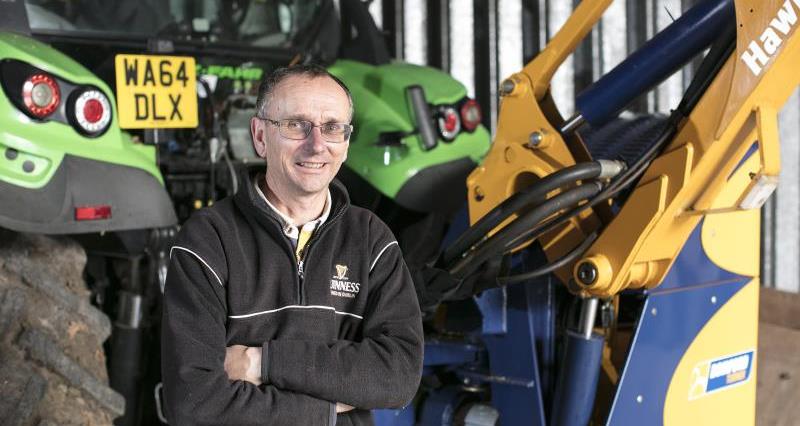 We want to see a competitive and progressive farming sector that is profitable. Profitable farm businesses are more likely to invest in the environment. A market price for products below the cost of production is not good for farming or for the environment.
Post Brexit, any future trade policies and the ability to access markets, inside or outside the EU, will have a significant influence on the design and mechanisms used to support a new domestic agricultural policy, but we believe that any new policy needs to build on agriculture's environmental role, allowing all farmers to continue to care for the countryside and to mitigate climate change.
Farmers are proud of their responsibilities to protect, maintain and enhance our environment and landscape and we recognise that the natural environment is key to our productive potential.
Farmers are part of the solution:- the agricultural sector manages some 70 % of land in England and farmers are key to helping protect, maintain and enhance our countryside, but are also key to producing high quality, safe and affordable food.
Horticulture and Potatoes: NFU Horticulture and Potatoes Board Chairman, Ali Capper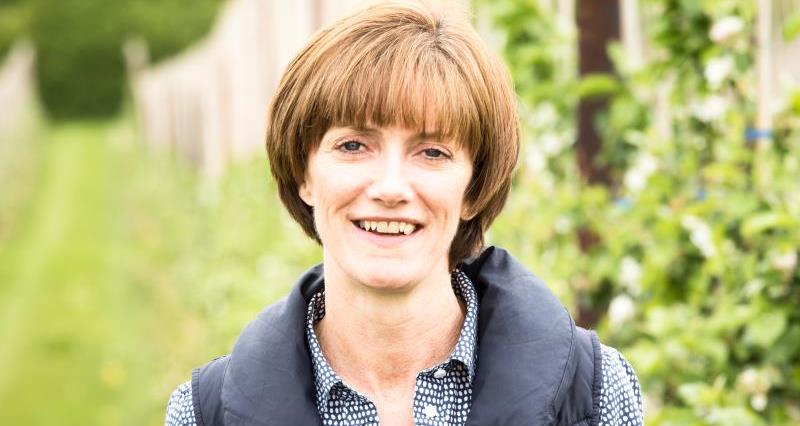 After a busy start to 2017, March has ended with quite the political bang: with Article 50 being triggered and the UK officially embarking on the uncharted 2 year journey of negotiating its extraction from the EU.

In that time, the NFU will have much to do to get the best deal for its members. This is an opportunity to create the conditions for a productive, resilient and sustainable industry that meets the expectations of the UK public – producing safe and affordable food; growing high-quality and healthy plants; looking after our environment and valued countryside; and contributing to productive and robust economic growth.

In order to do this, the horticulture and potatoes sector needs four key things:
Access to the required number of workers (both seasonal and permanent).
Favourable crop protection laws that don't put the industry at an international disadvantage.
Robust plant health laws that prevent the entry of damaging exotic diseases whilst still facilitating trade.
A trade deal that encourages domestic productivity and profitability to benefit UK growers and, for our sector, the continuation and improvement of the PO regime.
The Board has been working hard on taking these issues forwards and has been having detailed and productive discussions with Government about our priority areas.

With regards to labour, the Minister of Immigration, Robert Goodwill MP, provided evidence at the EFRA committee meeting last week, saying that he was committed to ensuring the immediate and ongoing labour needs of the sector are kept under close review. However, disappointingly, he provided no further clarity or certainty on where food and farming will recruit seasonal and permanent labour from after March 2019 and beyond.

Farmers and growers are planning their businesses now in preparation for future seasons. The fact remains that they have serious concerns on how and where they will source a competent and reliable workforce post-Brexit. This is borne out again and again at member meetings and in the NFU member labour survey (End of Season).

With Article 50 now triggered, the next two years will pass quickly. Our industry depends on having the number of workers needed to do the job. Government needs to be ready for the fallout if they don't get a system in place to ensure that this industry has the labour it needs.

You can watch the committee on Parliament TV here.
Livestock: NFU Livestock Board Chairman, Charles Sercombe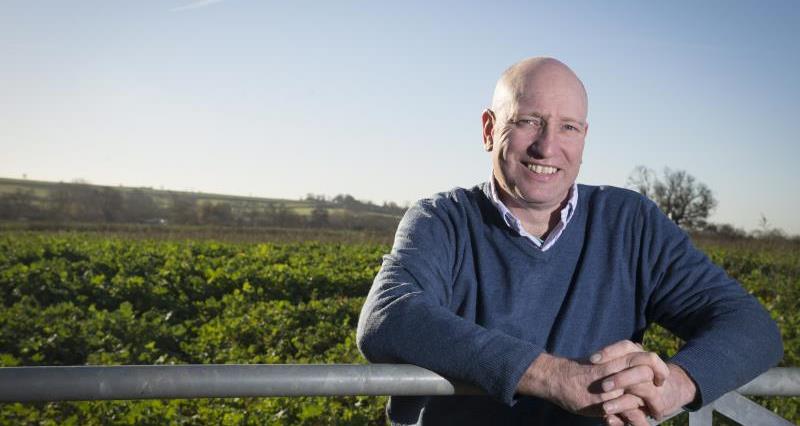 Sheep
The key issue for the UK sheep sector is being able to maintain our ability to export to the European single market. France followed by Germany, Belgium are our biggest customers, we export around 38% / 40% of our total production.
Without tariff free access our lamb we would simply lose this market which would have a dramatic impact on farm gate prices. We are also concerned by the gradual decline in lamb consumption, so further work is needed to promote new cuts of lamb to wider demographic ie with younger people and families that do not currently eat much lamb.
The Halal sector is extremely important both here in the UK but also in Europe. Muslims tend to eat c.4 times as much sheep meat when compared to the UK average of just 4.9k/head/year.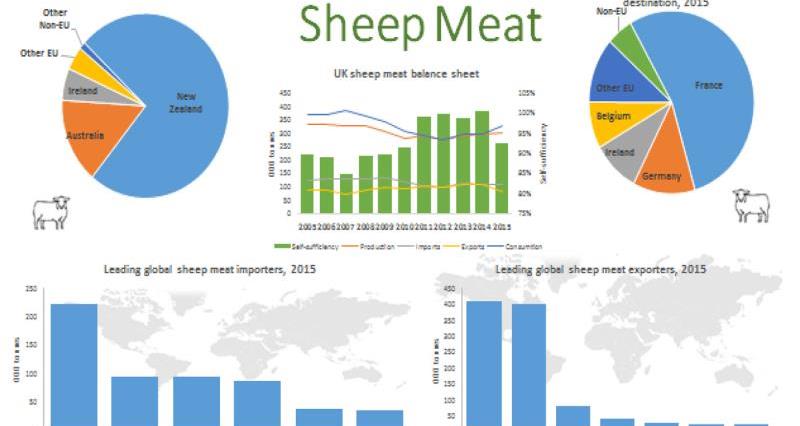 We are also challenged by imported product especially from NZ and a bit from Australia. We have seen this trade change over the years as NZ send in added value cuts which because of its price competes very well with British lamb ie displaces British in retail but especially in food service. We would like to understand what the status of the existing EU/NZ and Australia TRQ will be when we leave. Do we take some of this quota with us? We have historically taken around 40% of all NZ sheep meat imports that come into the EU.
Beef
With have a slightly different situation for beef as we're only around 60% self-sufficient, so we import around 270,000 tonnes per annum from Ireland. But product goes across to Ireland and the Netherlands only to return following further processing. Therefore, the impact of a tariff barrier between the UK and EU could significant impact on trade flows.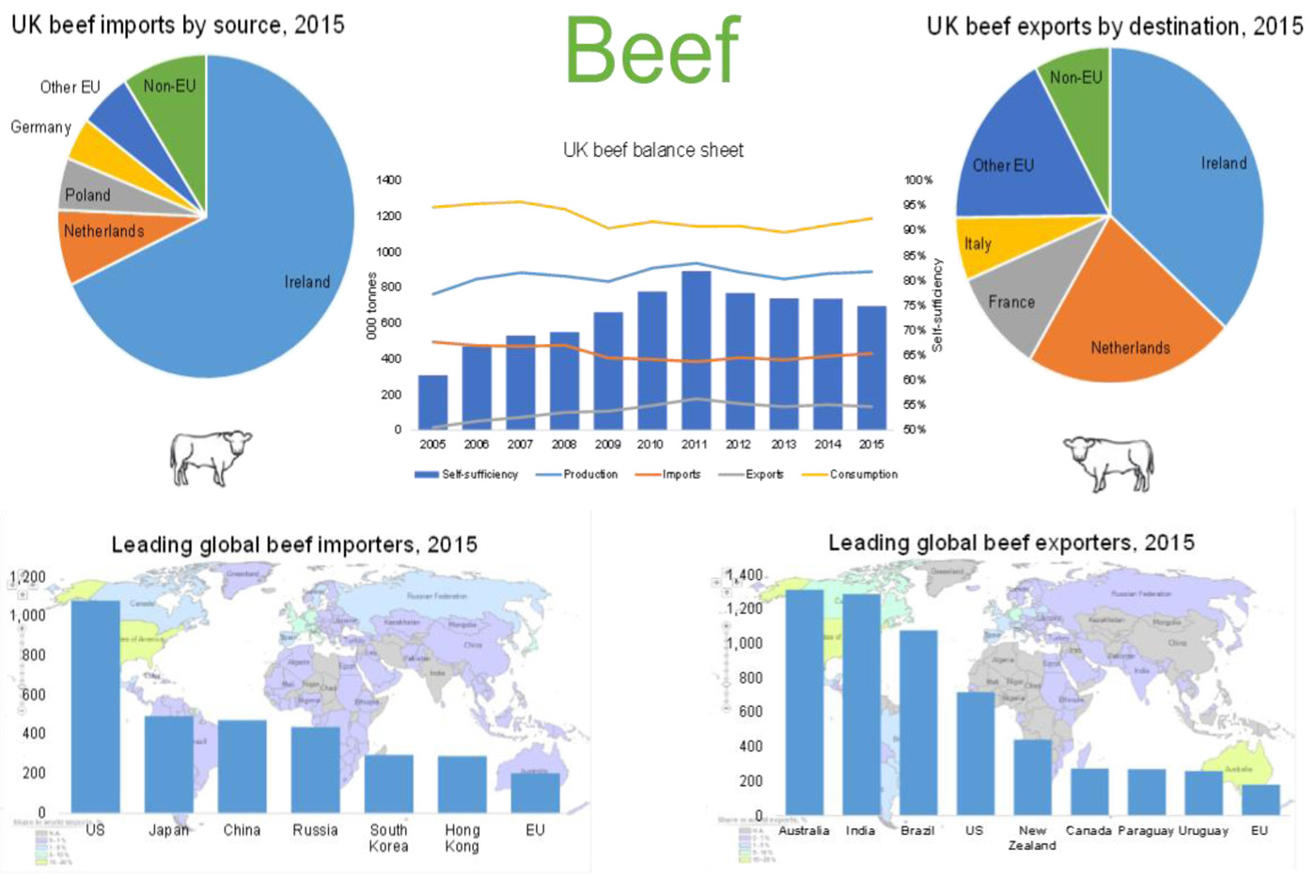 Organics: NFU Organics Forum Chairman, Tom Rigby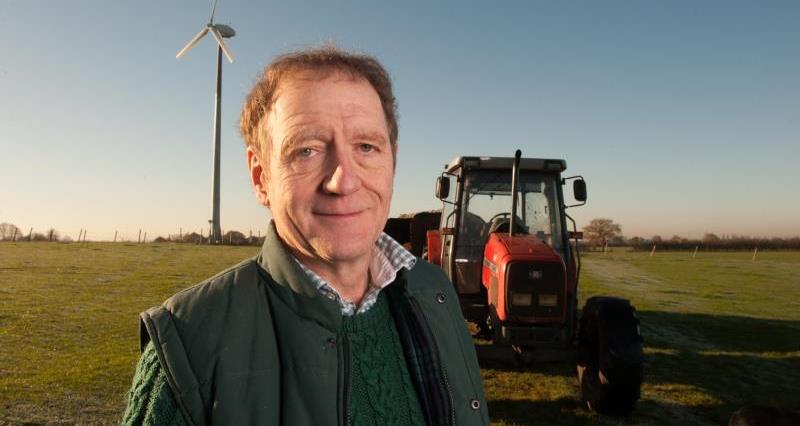 As the Prime Minister fires the gun to start the process to leave the EU, there are a few areas of importance to the organic industry.

The race is now on to get the review of the EU organic regulations sorted, before the Great Repeal Bill puts EU regulations into UK law. The 28 member states have been debating changes to organic regulations for two years now with organic farmers across Europe in broad agreement, however some changes proposed by the Commission would be damaging and that is why along with other member states we are calling for them to be rejected. We don't want to be in a position where we have to adopt regulations that hinder the organic industry's future – so we will continue to work with our allies in Europe over the course of the negotiations to ensure any organic regulations are fit for purpose.

Coupled with this, our ability to trade with the rest of the world is also vitally important. OMSCo, one of the UKs organic co-operatives trades with both Europe and globally. Over a quarter milk sold through OMSCo, is exported. This isn't because the UK has a surplus of organic milk, but because there is a need to keep the home market honest. We will continue to stress to Government that trade is vitally important for agriculture.

The UK organic market is in growth for the 5th year. Sales have increased 7.1% meaning it's now worth £2.09 billion. The Organic Trade Board won a bid of 10.4 million Euros, along with Organic Denmark, to promote organic food & drink in the UK and Denmark.

This means that Governmental support for organic farming through conversion maintenance support is vitally still required to ensure UK agriculture is able to meet any potential uplift in organic sales.
Poultry: NFU Poultry Board Chairman, Duncan Priestner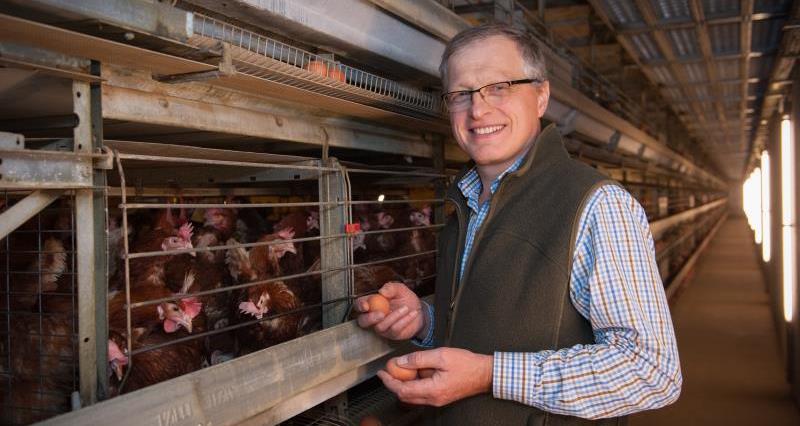 Our main priority continues to ensure we have a supply of permanent people willing to work on our farms and in our processing and packing plants. Without a skilful and flexible workforce, poultry meat and egg farms will struggle to survive in these very competitive markets.
Trade has to be fair, not least for exports of dark meat and trading stock, so we will continue to highlight this to government and seek reassurance and support on trade rules. We are proud of the welfare standards within the poultry sector in both meat and eggs and will be urging government to ensure any trade agreements with other countries guarantees all produce is produced to the UK's high standards. The Government must also guarantee any amendments to our already high welfare standards are science based and do not put our own industry at a competitive disadvantage.
Research and development must be adequately resourced and supported. We are still in uncertain times in terms of what Brexit will look like and therefore need to use the next few years wisely to make sure that initial uncertainty around the UK's decision to leave the EU is managed and that confidence and willingness to invest is maintained.
Sugar: NFU Sugar Board Chairman, Michael Sly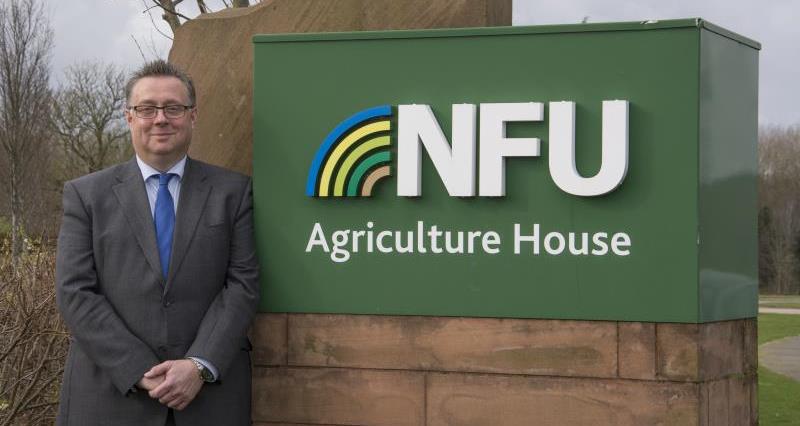 A sweet Brexit means a level playing field.
The priority for the sugar sector will be to ensure Brexit delivers a level playing field where UK beet farmers can compete with the best in the world. The newly liberalised EU sugar market has already opened opportunities, and over the next two years we want to make sure UK beet farmers are in the best position to take advantage of these.
This means policy and regulations that allow beet growers to produce sustainably and efficiently; catering to the nation's sugar need affordably while also delivering the environmental goods society expects.
To do this we are working closely with government to ensure we are on a level playing field with the rest of the world. Britain imports one million tonnes of sugar each year, mostly from African, Caribbean and Pacific countries, derived from sugar cane and refined in the UK. The rest is coming from Europe. It is important that we keep these trading relationships that benefit the poorest countries.
As such, trade policy is also a key priority. Allowing subsidised cane sugar, grown to lower standards than society expects of UK farmers, to enter the UK market below cost of production would undermine all of this. We are working to ensure that the right opportunities are available through negotiated agreements so that our sugar has a place in the UK market place and overseas.