Trade bodies from across the sector, which employs four million people across the UK, fed into the survey, which reveals:
Almost half (47%) of businesses surveyed said EU nationals were considering leaving the UK due to uncertainty surrounding their future.
Over a third (36%) of businesses surveyed said they would become unviable if they had no access to EU workers.
Almost a third (31%) of businesses surveyed had seen EU nationals leave since the EU referendum.
17% of respondents said they would look to relocate overseas if they had no access to EU nationals.
In light of the findings, a number of key recommendations have been made to government, outlined in a report. They include:
Short term
Legislate to secure the rights of EEA nationals currently in the UK.
Recognise the strategic importance of the food and drink supply chain.
Medium term
Build an attractive and effective migration system.
Ensure no cliff-edge when the UK leaves the EU.
Increase efficiency through adequate Home Office resourcing.
Long term
Investment in skills provision for the food and drink supply chain.
Support access to hard-to-reach labour market solutions.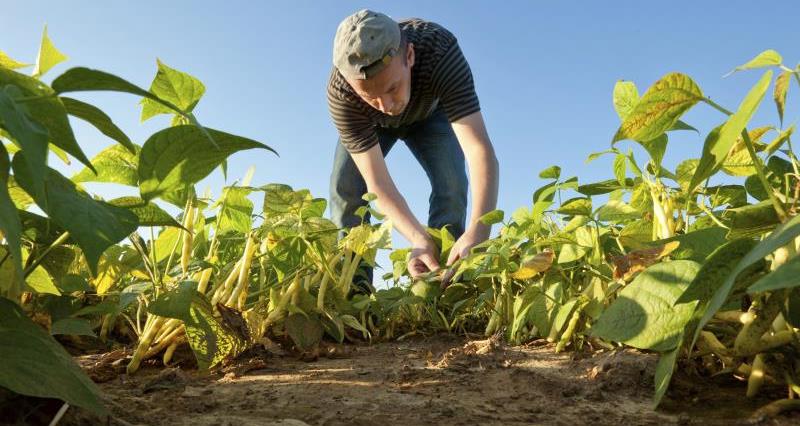 NFU Deputy President Minette Batters said: "A competent and reliable workforce is vital for British farms to be a dependable source of raw ingredients for the UK food and drink manufacturing sector.
"Statistics show that horticulture alone requires 80,000 seasonal workers a year to plant, pick, grade and pack over nine million tonnes and 300 types of fruit, vegetable and flower crops in Britain every year. But across the sectors, particularly in poultry, pig and dairy, access to both seasonal and permanent workers is absolutely critical.
"An abrupt reduction in the number of EU workers able to work in the UK after we leave the EU would cause massive disruption to the entire food supply chain - a solution for the whole industry is needed to ensure the sector has access to the skills and labour it needs.
"We are calling for an urgent and clear commitment from government to ensure that farmers and growers have access to sufficient numbers of permanent and seasonal workers post-Brexit. And we need clarity on the new rules for EU nationals living and working in the UK well before free movement ends in March 2019."
Ian Wright CBE, director general of the Food and Drink Federation said: "The UK food and drink supply chain ensures that consumers have access to the safe, affordable and delicious range of food and drink that they have come to expect.
"Food is a matter of national security, so the results of this report are of central concern to businesses across the 'farm to fork' industries. It is only a matter of time before the uncertainty reported by businesses results in an irreversible exit of EU workers from these shores. This is a scenario that will hurt the UK culturally and economically.
"Without our dedicated and valued workforce we would be unable to feed the nation. This is why it is imperative that we receive assurances from government about their future, and that of our wider workforce."