The NFU has created a suite of shareable content to help members showcase farming's net zero ambitions and the positive facts about climate change and farming.
Scroll down to start sharing social media infographics and use the facts contained in the links to support your social media posts.
Climate change and farming - useful links and mythbusters
Infographics and video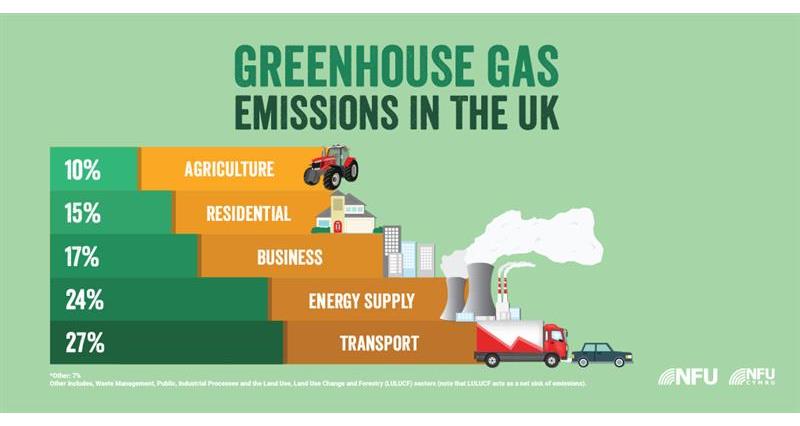 Source: Farming Statistics - provisional crop areas, yields and livestock populations at June 2018, Defra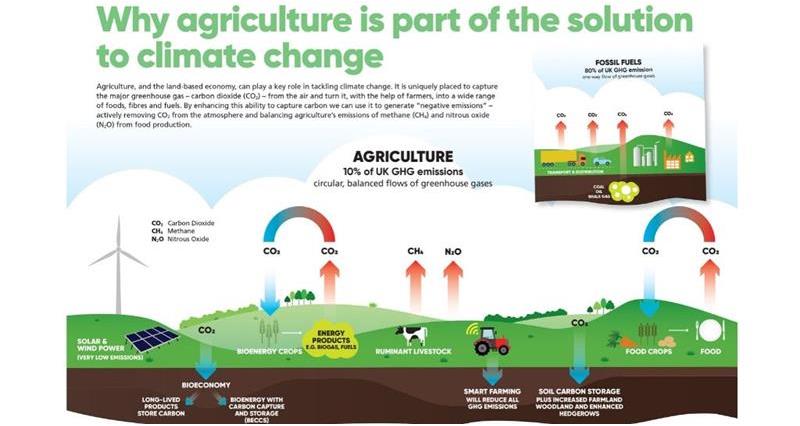 Why agriculture is part of the solution to climate change
Source: NFU Report - Achieving Net Zero: Farming's 2040 Goal (September 2019) sets out three pillars of activity that will help the industry to reach its ambitious goal. Download this graphic as a PDF here.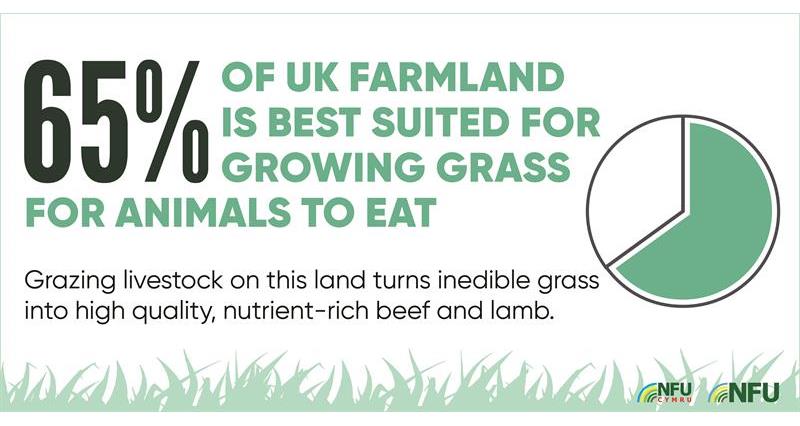 British livestock are part of the climate change solution: Share our video which explains how cows and sheep help to manage valuable carbon stores as they graze: