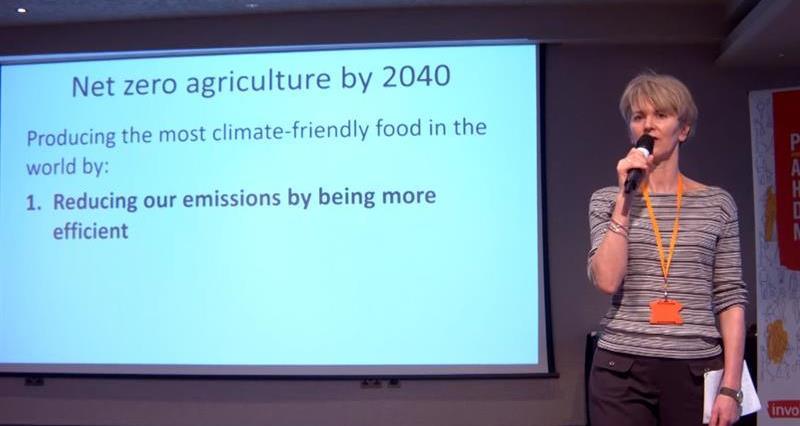 NFU climate change adviser Dr Ceris Jones spoke at the second workshop for the citizens assembly on climate change, Climate Assembly UK, which took place on 7 - 9 February. This assembly on climate change looks at how the UK can reach net zero by 2050.
Speaking to assembly members Dr Jones said:
"We want to produce the most climate-friendly food in the world. And the reason we want to do that is not just because of the potential impacts of climate change on the planet that we live in, but also because the weather and climate effects everything that farming does."
"The first of those things, and perhaps most importantly, is about reducing the emissions from food production. And we can do that by being more efficient, by producing more with less.
"We're looking to government to help us store carbon on farmland and also to help us generate more renewable energy. We also need, with the level of change that's ahead, new skills and training. It's going to take investment, and we need trade deals that aren't going to undermine the high standards that we already have here."
You can watch a video of Dr Jones' presentation here.
What is the Climate Assembly?
The assembly was commissioned by a group of cross-party MPs with the aim of providing Parliament and Government with a clearer idea of what the people think about climate change and how to tackle it. A report of the assembly's recommendations will be presented to Parliament in April. It brings together people from all walks of life and of all shades of opinion to discuss how the UK should meet this target.
More from NFUonline:
More from NFUonline: