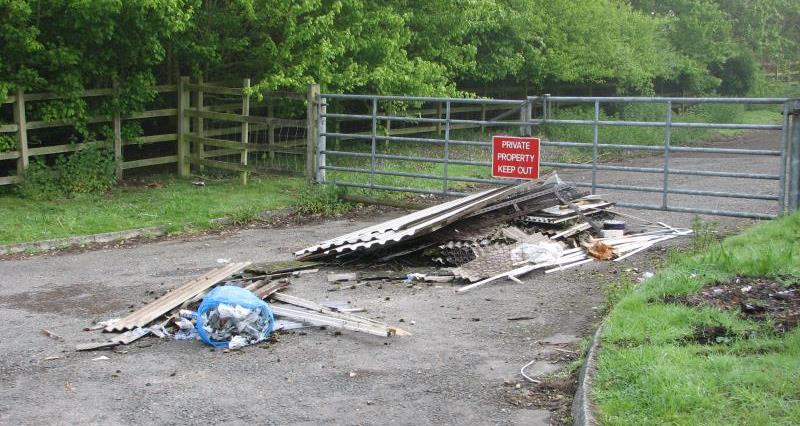 Affecting two thirds of farmers, fly-tipping remains a key issue for the NFU and alongside our challenges to the government's inaction, we are committed to provide clear advice to our members.
The NFU and the National Fly-Tipping Prevention Group have worked together to provide clear advice on how best to deal with fly-tipping on your land.
Although the NFU believe it should not be the sole responsibility of the landowner to deal with this crime, when incidents of fly-tipping take place on private land it is the landowner's responsibility to remove the illegally dumped waste.
Local councils will not normally clear rubbish dumped on private land free of charge but they may investigate such incidents and where appropriate take enforcement action.
The Environment Agency investigates the larger (more than a tipper load), organised (linked to criminal business practices), or hazardous (waste over 75L which have the potential to damage the environment) incidents of illegal dumping on public land.
Regardless of whether fly-tipping is found on public or private land you should always report it to the relevant local authority – it may be that the culprit can be found or linked to other incidents. Local authorities also report their statistics nationally.
The NFU suspect that many incidents on private land go unreported and the current statistics do not fully reflect the reality of the situation. Therefore, by reporting all incidents we will achieve a more accurate picture of the issue.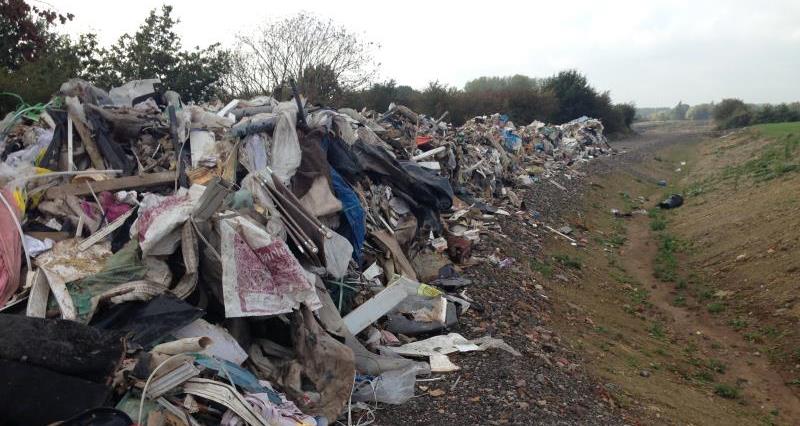 How can I protect may land from the illegal dumping of rubbish?
1) Restricting access to your land by installing gates or physical barriers (strategically placed earth bunds, tree trunks, boulders etc.) to prevent access to the land ideally in keeping with the natural environment. Make sure that when erecting any form of barrier you are not permanently blocking a public right of way.
2) Make sure gates are closed and, if possible, locked when not in use.
3) Improving visibility so that fly-tippers are not hidden from view. Fly-tippers prefer to commit their crimes out of sight.
4) Install or improve lighting if possible.
5) Consider placing appropriate deterrent signage and CCTV cameras.
6) Swiftly clear any waste that is dumped to remove any encouragement for others to add to it.
Further information on how to prevent fly-tipping and the Fly-tipping Partnership Framework can be found on the NFTPG website.
The NFU and Crimestoppers have worked together to launch the Rural Crime Hotline. By ringing 0800 783 0137 or visiting www.ruralcrimehotline.co.uk farmers, rural businesses and the public can anonymously give information about rural crime.