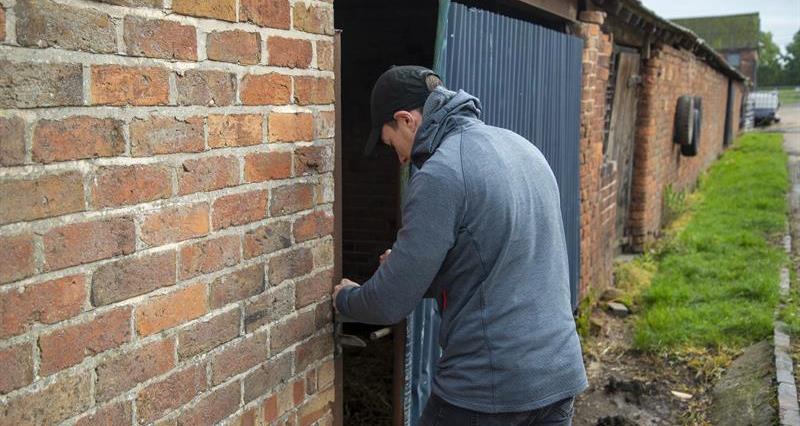 We have the latest advice for you, whether on farm or online, to help with deal with incidents involving activists. You'll find helpful and reassuring steps to follow from scenario planning to reporting incidents of harassment to the police.
Remember: if activists are harassing you or your family, or causing you alarm or distress, DIAL 999. For less urgent issues and advice contact NFU CallFirst on 0370 845 8458.
How to prepare your farm:
Standard police reporting procedure:
For the majority of incidents, this is the standard procedure that people should follow. However, if activists are harassing you or your family, or causing you alarm or distress, dial 999.
Dial 101 (the non-emergency police number) and say you want to report a crime.
Describe what has happened and where you are calling from.
Give the postcode – this will identify the premises on the police computer.
Gather as much evidence as you can. This could include descriptions of the perpetrators, vehicle registrations and, if safe to take, photos or video.
Keep copies of witness statements, crime numbers and any photos of activity or damage.
More information about reporting crime can be found on www.police.uk
Social media activism advice
See what steps you can take if you are victim of online abuse, and what you can do to control your social media privacy. If you're looking for advice on how to tell your farming story, read our social media and video tips for farmers.
What to do if you're the victim of online abuse
If feel like you are the victim of online abuse, remember these two things:
Don't panic
If you have ever been a victim of an online attack, it can feel like everything is against you. The best thing to do is to stay calm and review your options.
Don't fan the flames
Some people's attitudes will never change, no matter what you say, so getting caught up in an argument that goes no where can do more damage than good. The sections below will show you how to block and mute people who you don't want to hear from.
Here are some actions you can take as your next steps:
Facebook
If you see something on Facebook you don't like, you have a few options:
Not what you're looking for? Find out more from Facebook.
Twitter
Not what you're looking for? Find out more from Twitter.
Instagram
Not what you're looking for? Find out more from Instagram.
How to protect your accounts using privacy settings
While some people use social media to connect with new people, putting up strict privacy settings is a great way of keeping control of who can see your social media activity. Here's what you can do on Facebook, Twitter and Instagram.
Facebook
To be sure you continue sharing with who you want, you can use the Privacy Check up to review and adjust your settings.
Twitter
You can choose to keep your Tweets public or protect your Tweets. Read more about the difference between public and protected Tweets.
Instagram
By default, anyone can see your profile and posts on Instagram. You can make your account private so that only followers you approve can see what you share. Find out how to do that here.
You might also be interested in:
More from NFUonline: