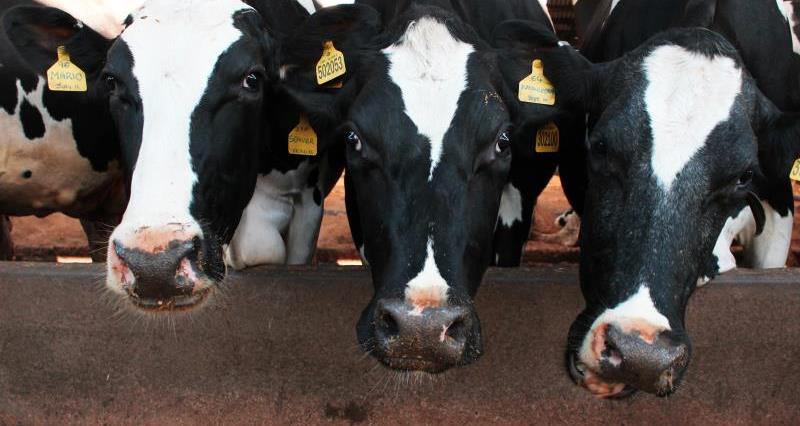 The NFU dairy board, chaired by Michael Oakes, has met and put together its vision, strategy and objectives going forward for the next two years.
Transforming the environment to ensure a better future for our dairy farmers
Our future will be built on better, fairer supply chain relationships, a better business environment and taking every opportunity to promote British dairying. Some of these work themes are complex and tough to address. To facilitate progress work in these specific areas, the board will form small working groups to accelerate actions. These are listed within each priority.
Building better, fairer supply chain relationships
There are already various examples of good relationships between farmers, processors and their customers but much more work is needed in ensuring this is the norm. The NFU Dairy Board will identify and promote best practice as well as encouraging others to follow. This work-stream includes our work on milk contracts plus developing whole supply chain relationships.
Specifically, the dairy board will:
Work towards contracts that are fit for purpose considering whether a voluntary or a compulsory contracts code is necessary
Advocate the right to producer representation paving the way for Producer Organisations
Support farmer representatives through more professional market information and training.
Promote engagement with processors: know your purchaser; understand their business, increase your knowledge.
Consider better ways of farmgate milk pricing and highlight best practice (Why the need for basket pricing, transparency on B prices)
Two working groups have been set up:
Contracts (Ken Proctor, Janette Prince and Paul Tompkins and NFU Legal team)
Producer Representation (Aled Jones, Phil Latham, Andrew Branton and Mike Gorton)
Building a better business environment: ensuring farm competitiveness
The UK dairy industry (at farm level) can be split into three segments – those on retailer aligned contracts, those supplying liquid milk and those supplying commodity products. The support needs of these three segments are different yet there is a need to be competitive and resilient within all three. Our work under this heading will include helping farmers recognise where they are in a market place and promote the use of benchmarking and risk management. The NFU Dairy Board will lead in educating farmers on addressing volatility in the dairy sector and work with processors and end users to provide the tools that give farmers the ability to better manage risk.
Under this heading we will also seek to address the regulatory and policy issues that matter to dairy farmers on farm – considering milk quality, animal health and welfare and Red Tractor (and other) farm production standards.
Specifically the dairy board will:
Address volatility in dairy management and working to provide the tools that give farmers the ability to better manage risk.
To support the volatility challenge, we will encourage a better understanding of the shifting dynamics of the market place
Work with AHDB to help paint a picture of the environment – e.g. through regional meetings, autumn roadshow including an expert panel ?
Address the regulatory and policy issues that matter to dairy farmers (e.g animal health, milk quality, production standards)
One working group:
Risk management (Tom Rawson, Nigel Stacey, Ken Proctor alongside AHDB and NFU Economics)
Promoting the best of British - encouraging consumption and home and abroad
It's well known that British dairy farmers are held in high esteem by our customers, the British public. We cannot be complacent on this though and should use every possible opportunity to shout about the benefits of UK dairy on nutrition, environmental, animal welfare and rural development grounds.
There will also be specific work streams on better labelling, the School Milk Scheme, product development, Red Tractor, our work under the NFU Back British Farming campaign) and reviewing work of others (Scottish Growth Board, Origin Green, Welsh Food and Drink Board)
Specifically the dairy board will:
Identify and promote opportunities to promote British dairy
Work with other organisations and businesses to promote UK dairying, advocate consumption and develop new market opportunities.
Strengthen our work on COOL and Red Tractor labelling
Work with Defra (and others) to strengthen the School Milk Scheme
One working group:
Communications and Promotion (Abi Reader, Paul Tompkins, Janette Prince, Mike Gorton linked with Food Chain and NFU Comms)
More...