A sunny start to the Jubilee Bank Holiday weekend drew thousands of people to the showground near Shepton Mallet, with the NFU stand busy all day.
NFU Vice-president David Exwood attended the show and spoke to members about how the NFU was tackling issues caused by the war in Ukraine and rising input costs.

"We know that food doesn't come out of thin air and it's a hard thing to produce - now we have the perfect storm of global production problems and political crisis," he said.

"Food security and strategic supply matters: It's unlikely we're going to run out of food on the shelves but what will be available, and the price of it, we still don't really know."
A big success
Visitors to the marquee (which carried off the award for best agricultural trade stand) included a party from the CLA and environment minister and local MP Rebecca Pow.
Many thanks to all who came to see us and made the three days such a success.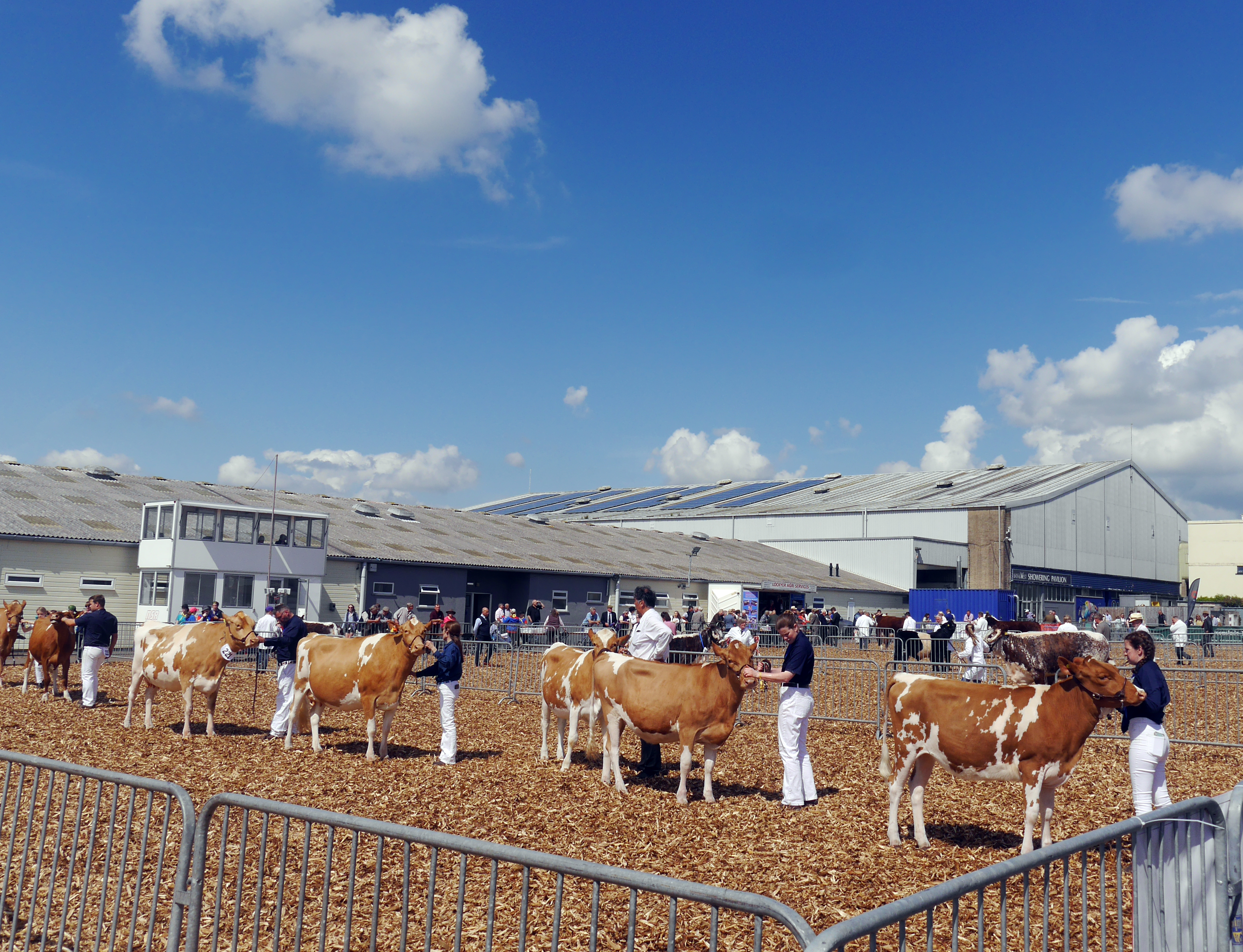 Industry needs support
Ahead of the show, farmers had warned that rising costs and reducing support payments mean the industry needs support from across the political spectrum if it is to continue to play its vital role in the West Country's rural economy.
According to Defra's Agricultural Price Index the price of fertiliser more than doubled between March 2021 and March 2022, with 'red' diesel used on farms going up by almost a half in the same period.
Meanwhile, research commissioned by the Great South West Local Enterprise Partnerships (LEPs) and the NFU shows that the county is due to lose tens of millions of pounds in the transition away from the Basic Payment Scheme (BPS) towards a system of payments for 'public goods' like flood prevention.
In 2020 Somerset received £53.3m in BPS payments. Adding the amounts due to be deducted from this sum for each year of the transition period (2021 to 2027) shows that the total BPS amount lost from the rural economy of the county by the end of 2027 will be £46m.
A tremendous showcase
Speaking on the eve of the show Somerset NFU chair, dairy farmer Tom Kimber said: "The Bath & West is a tremendous showcase for everything that our family farms can offer to the county.
"As well as top-quality food and some fantastic livestock, you just have to look at all the other traders who come to the show to see the impact that the money farmers have to spend has on the rest of the economy."
Recent changes to local authority structures in Somerset, with the election of a new council, have increased uncertainty and farmers are calling on councillors to deliver positive planning policies that will support farmers in running profitable businesses, champion local food, prioritise rural connectivity and implement the 'levelling up' agenda.