Defra's annual Bees' Needs Week takes place 10–17 July, with an event taking place at the Tower of London organised in partnership with the University of Reading, Historic Royal Palaces and Pollinating London.
How NFU members are looking after bees' needs
David Newman
David farms 16 acres in a 5-year crop rotation which includes plantings of clover and rye and phacelia which are topped in rotation to always leave flowers for bees. It is a pesticide-free business using bio-controls, companion planting and fleece to keep pests off the crops.
David has set aside a one-acre permanent wildflower patch, two natural bee hives (one log hive and one freedom hive) and a reservoir. A diversity of habitats including unimproved grassland, beetle banks, hedgerows and tracks encourage many pollinators as well as bird species which also help to control pests.
David said: "The significant level of public interest in what we are doing has had a positive impact on the business. There has also been a significant increase in bird life. It is great to see the results all around you for low cost easy initiatives. We did secure some funding from our district council that covered the cost of seed and advice from BeeKind."
Edward Darling
Edward farms mostly cereals on 200 hectares in East Anglia. He was motivated to get involved in Bees' Needs as part of a long-term commitment to the stewardship of habitats and associated species typical to the natural area.
He's extended the use of winter cover crops through the summer to test benchmarking systems for pollinators linked to the UN Sustainable Development Goal for Life on Land. The role of long-term species-rich grassland will have huge value to butterfly populations.
The project, which involved additional seed costs and the advice of ecologists, was funded with help from Affinity Water.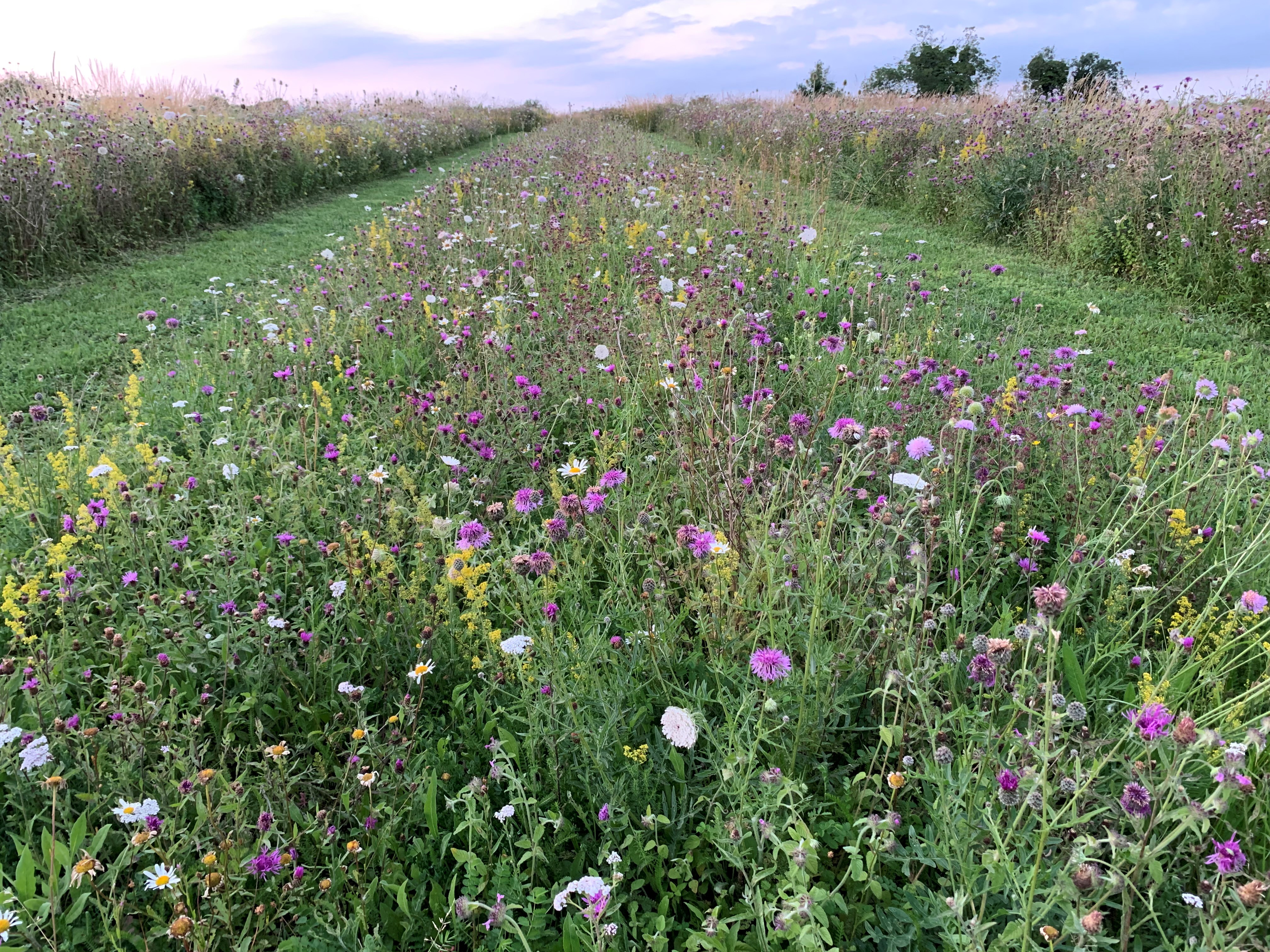 Edward said: "One of the big lessons and benefits of getting involved in the Bees' Needs project was the range and abundance of bees attracted in the context of wider pollinators and other taxonomic groups. Going forward we'll do further work with the pollinator monitoring survey to make national benchmarking available."
Donya Donger
Donya Donger is an arable farmer managing 1,500 acres in Nottinghamshire.
To make the fields on her farm more pollinator friendly, she's created beetle banks among the crops to allow a safe haven for insects, beetles, and pollinators.
All hedgerows have wider margins than required by cross compliance to ensure that fertilisers and chemicals are kept well away from dykes and hedgerows.
To minimise the impact from spraying crops, drift reduction nozzles are used and buffer zones are followed on all labels.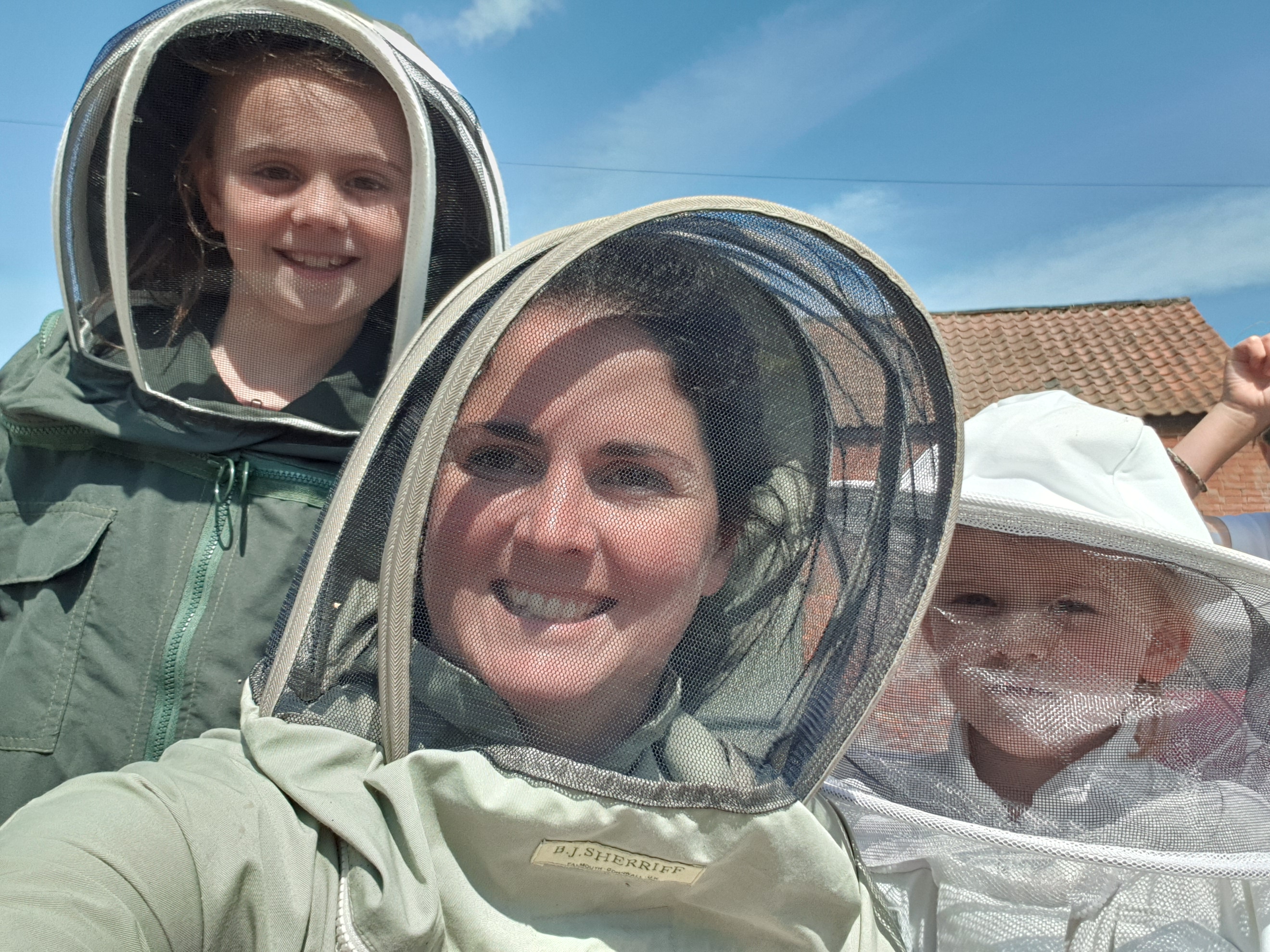 All these measures help to protect areas for natural grass and flowers to grow, creating a wildlife corridor around every field.
For less productive corners of fields, phacelia has been grown providing a boost to ecosystems for bees and butterflies. Areas of pollen and nectar mixtures have also been planted under HLS/ELS agreements.
Donya said: "The small changes have made a big difference. Those corners of the field that are not viable to grow crops have become pollinator havens with minimal cost. Do your research and implement what will work for your farm."