SSEN's annual farm safety campaign – look out, look up and look after yourself – has been developed thanks to ongoing, direct engagement with farming communities and organisations, such as the NFU.
Vital safety meetings
This year, for the first time, the message was reinforced through a series of summer safety talks, held jointly with NFU across all four regions of SSEN's south distribution patch.
These gave the distribution operator's safety team a vital platform to speak face-to-face with the many farmers and contractors who attended the events.
As we enter the autumn months with darker mornings and evenings, SSEN and the NFU are reminding farmers to continue to be mindful of their safety and well-being - especially when they are operating machinery near overhead lines – with a new video and accompanying safety leaflet.
Watch now: SSEN and NFU safety video
Peter Vujanic, Head of Safety for SSEN Distribution said: "SSEN's 'Look out, look up, look after yourself,' campaign throughout the summer months has been bigger than ever this year, but we understand the importance of keeping our safety messaging in mind.
"Farming isn't a seasonal occupation – the work continues year-round – and because of that, we want to ensure we're still asking farmers, landowners and their contractors to be aware of their surroundings and potential hazards, and to prioritise their own wellbeing throughout the year."
"SSEN has seen a reduction in non-injury incidents across farms, but even one incident is one too many."

Peter Vujanic, Head of Safety, SSEN Distribution
One incident is one too many
"In the last year, SSEN has seen a reduction in non-injury incidents across farms and fields in central southern England distribution areas, but even one incident is one too many.
"On the back of the successful summer safety sessions we were invited to attend by NFU, we've produced a leaflet and short video that we hope will work as a safety reminder through the autumn and winter months and help everyone return home safely at the end of their working day."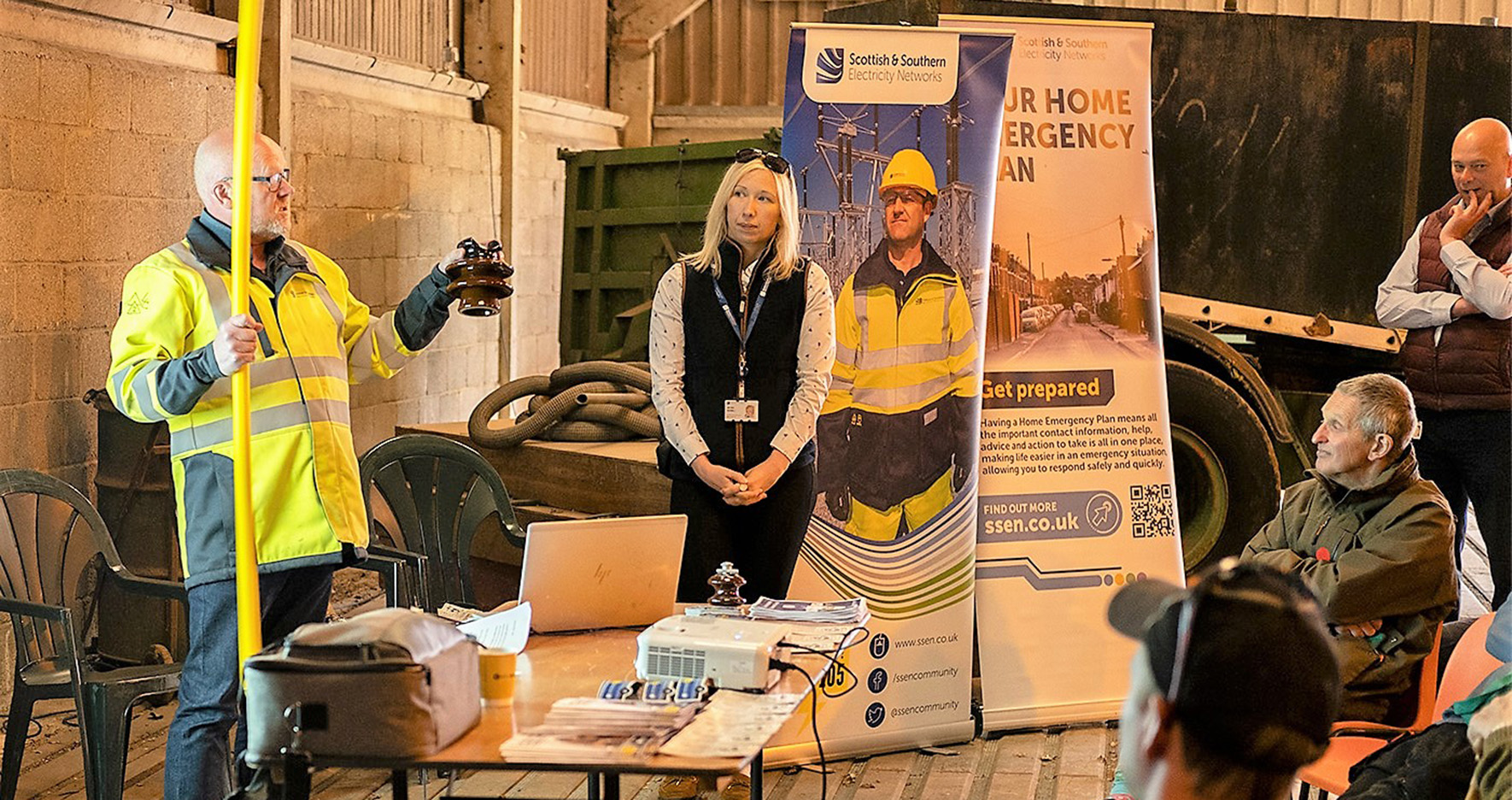 Always think about putting safety first
Alex Nelms, NFU Berks, Bucks and Oxon chair who hosted a summer safety session at Kelsham Farms added: "If there's anything that can be learned from these summer safety briefings, it's being aware of the networks around you and knowing the free-call 105 number to use when you need information or want to report an issue with the infrastructure on the land you're working on.
"Always think about putting your safety first and risk assess your day ahead, because it's not just you who can be affected by an accident at work. There's nothing more important than getting up to do your job again tomorrow and going home safe and well to your family afterwards."