Chair: Michael Oakes, West Midlands
A tenant farmer on the southern outskirts of Birmingham, Michael milks a closed herd of 180 pedigree Holsteins. Milk is sold to Arla, with surplus heifers sold at calving.
Michael has held various roles within the NFU, as Worcestershire county chair, West Midlands regional board chair and council delegate. Michael has been on the National Dairy Board for eight years, two as vice chair and two as chair. He has re-elected to serve a second term as chair in March 2018. 
Michael believes strongly in farmer collaboration, as well as improving the mechanics of the supply chain and is keen to improve relationships between farmers, processors and end users, whilst continuing to build consumer support for the industry.
Vice Chair: Graham Young, North West
Graham farms alongside his wife Janet running a herd of 180 Holsteins and supplying Arla. The cows are milked using robotic milkers installed back in 2010.
Alongside his work with the NFU, Graham is also an Arla area chair and a Tesco representative. Key areas of interest include the promotion of school milk, improving animal health and creating better farmer/processors relationships.
Graham is passionate about educating consumers about food production and the benefits of including dairy in a healthy diet.
NFU Cymru Milk Board Chair: Abi Reader
Abi is a partner in a 220ha mixed family farm in South Wales. Her main job is managing the 200-cow dairy herd. She is the current NFU Cymru Milk Board chair.
Abi is also Chair of Cattle Health Certification Standards (CHeCS) and founder of CowsOnTour.
Paul Tompkins, North East
Paul Tompkins farms alongside his wife in the Vale of York. The farm runs a herd of 240 Pedigree Holstein's and supplies Paynes Daires. Not from a farming background, Paul worked in the financial sector before meeting his wife, Rachael, and joining the family dairy business.
Paul has sat on the National Dairy Board for two years as an appointee and is enthusiastic about helping to educate people of all ages about dairy farming. Paul is keen to continue developing relationships with milk processors and other farmer representatives to ensure a joined up industry approach to future farm policy.
Paul believes a fair and transparent supply chain is critical if dairy farmers are to meet the demands of a quickly changing society.
He also works hard to ensure the dairy sector is represented throughout the supply chain and at government level so dairy farmers can make the most of future opportunities and have a bright and prosperous future.
Andrew Branton, South West
Based near Tiverton in Devon, Andrew Branton milks 100 Holsteins, supplying milk to Davidstow through Dairy Crest.
Andrew is an area rep for Dairy Crest Direct (DCD) and is particularly interested in the areas of Animal Health, Risk Management and improving the functioning of the supply chain. He has many years experience working with DCD and is keen to promote better collaboration and work to improve farmer contracts.
Wider than the markets, Andrew works with the South West NFU and members to promote British dairy products to consumers.
Jamie Butler, South East
Alongside his brother, Jamie runs a diversified farming enterprise in the heart of the South Downs National Park. On a total owned acreage of 1,200 acres, the brothers milk a herd of 450 Holstein-Friesian cows and grow a range of arable crops.
The farm runs an autumn calving herd producing 4.5million litres on a Sainsbury's liquid milk contract, supplied through Arla. All replacement heifers are reared on farm whilst bull calves are sold to a private buyer.
The farm has diversified into fly fishing, tourist accommodation (shepherd huts and a yurt village) and a meeting venue which hosts events for agricultural and food-related businesses.
Before returning to the farm Jamie worked in management training and development. He has also been NFU county chair for Hampshire. Areas of interest include supply chain management, skills and training and ensuring farmers receive fair contracts.
Jamie wants to work with the Dairy Board to help make a positive contribution to the dairy sector.
David Brookes, West Midlands
David Brookes farms with his family near Uttoxeter, milking a herd of 200 Holstein-Friesian cows, plus followers, and rearing stock to either finish or for stores. The dairy herd calves all year round supplying Arla as a co-operative member.
David is in the process of "modernising" his farm through investment in infrastructure to tackle the issue of limited grazing availability and to overcome the obstacle of having to move his cows across the busy A road that runs alongside the farm.
David is also an NFU Council Member and sits on the Staffordshire County Council. Currently a member of the West Midlands Dairy Board, David is keen to promote the importance of fair supply chain standards in the dairy sector.
Michael Oulton, East Midlands
In partnership with his wife Jo, Michael farms 450 acres of land in Derbyshire. The farm runs a herd of 340 Holsteins and Holstein/Swedish Red crosses. The high yielders are kept inside all year round and milked three times a day whilst low yielders go out to graze in the summer. Replacement heifers are reared on farm.
Michael supplies Muller on a liquid contract. Areas of interest include animal health, particularly tackling the bTB situation, and improving the environmental performance of the dairy sector through improving water and soil quality.
John Torrance, East Anglia
John is a third generation farmer and a tenant on the Crown Estate near Romford - only 15 miles from central London. John milks 520 Holstein cows 3 times a day and operates an indoor system to ensure a level milk supply all year round – having found the dry weather conditions and poor quality of grass in that area are not compatible with a grazing system. John employs a number of full time staff to help run the farm and ensure his cows are professionally looked after.
John is passionate about cow welfare and maintaining high health and safety standards for his workers and wants to ensure future generations of dairy farmers have a viable future.

Appointee: Jessica Langton, East Midlands
At 21, Jessica is possibly the youngest person ever to sit on an NFU commodity board. She is currently in her second year at the University of Nottingham studying animal science, as well as working part-time for Genus ABS on the Insights Programme as a reproductive management specialist.
Jessica is fourth generation on the family dairy farm in Derbyshire where the milking herd is predominantly pedigree Holsteins and Friesians with some grassland genetics incorporated to boost constituents. Jessica is interested in helping to shape the Dairy Roadmap to promote a sustainable future, help put plans in place to mitigate diseases, help contribute to dairy-related social media posts to display positive perceptions of the industry to the public and help obtain funding and knowledge to support dairy farmers in the transition from BPS to Environment Land Management schemes (ELMs).

Appointee: Ruari Martin, North West
Ruari is director of farm operations and innovations at Myerscough College near Preston in Lancashire. Not from a farming background, he grew up in the Pennines and attended Myerscough to do a degree due to aspirations to be a farm manager later in life. While there, Ruari carried out relief milking and contract shepherding in a bid to gain as much practical experience as possible. After spells as a cattle nutritionist, dairy consultant and livestock manager on a large 8,000-acre estate in Nottinghamshire, he returned to Myerscough College to take up the position of farms director.
Ruari is keen to be involved in dialogue with government and other organisations, putting forward the industry's point of view and representing the needs of dairy farmers. As he is not from a farming family background, he believes he can bring something different to the board. He has completed a master's degree in international leadership management to see how big multinational corporations, such as Coca Cola and Unilever, manage their supply chains, corporate social responsibilities and consumer preferences. He hopes to bring those insights back into the agricultural industry and start to try and pass that on to peers and strengthen the lobbying and campaigning power of the farming industry.
Appointee: Gemma Smale-Rowland, South West
Gemma is a third generation farmer from Cornwall whose family run a pedigree Glebewin herd of high genetics Holsteins. Gemma has been actively involved in the family farm, from rearing to nutrition and showing as well as helping to manage the day to day health of the herd and developing long-term plans for the future of the business.
She has previously worked for Mole Valley Farmers as a dairy inputs specialist and logistics manager and is a club leader and trustee at Launceston YFC.
Gemma has previously sat on the Dairy Crest Direct Forum Board, representing around 100 local dairy farmers.
Gemma is keen to work with the board to ensure the views of dairy farmers are represented over the next few years as decisions are made on where public money should be spent and future on environment policy. She is also passionate about working to improve fairness in the supply chain. and ensuring the security of British dairying for future generations.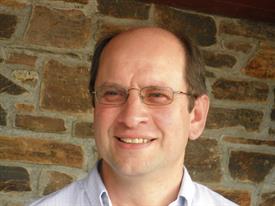 Appointee: Ian Harvey, South West
Ian helps run a family farm partnership milking 180 cows with 180 followers on approximately 400 acres in Cornwall. The cows are a mixture of Holstein-Friesians and pedigree Ayrshires.
Ian is interested in improving the environment impact of the industry and has recently embarked on a river fencing scheme to reduce potential erosion and water contamination. The farm has since decided to diversify their water source by investing in a pump to drive water from a nearby watercourse for use on farm in an environmentally friendly and cost effective effort to reduce water costs.
Ian currently sits on the NFU's Dairy Environmental Issues Group and is also the Finance Director for Dairy Crest Direct (DCD). A strong advocate of Dairy producer organisations, Ian believes in the importance of farmer cooperation to improve the dairy supply chain and is keen to work with the Dairy Board to promote good farmer/processor relations.
Co-opted: John Alpe, North West
John is an organic farmer from Lancashire who runs a small dairy herd of 45 milking cows alongside young dairy stock, beef cattle and a flock of 1000 breeding sheep.
Actively involved with LEAF, John hosts educational access visits for people with special needs and liaises with schools to deliver a presentation on food production with a focus on educating inner city areas.
John is part of the NFU's Organic Forum and sits on the NFU North West Dairy Board. He also sits on the OMSCo board.
John strongly believes in succession and creating opportunities for young people to allow them to get into the dairy industry.
Contact information
Chair: Michael Oakes, West Midlands