Background
The English government has launched a review of the Town Planning System and it is not just about housing figures and urban areas, it will also impact development in rural areas.
Approximately 40% of the land in England currently has some form of protection such as being in a Conservation Area, Green Belt or an Area of Outstanding Natural Beauty. Areas of open countryside and potential local nature reserves may also finding themselves zoned as Protected Areas under new map based digital local plans.
Local plans will also accommodate Growth Areas and Renewal Areas, in some cases allowing more house building in areas of highest demand. Critically, the local plan could be the only chance to comment on how land is allocated. The government intends to have digital map documents in place in two and a half years.
The system of planning applications will also be reformed and simpler rules brought in all but future Protected Areas. As a counterbalance there will be more chance to influence how beauty and design will be assessed and how environmental issues will be mapped and mitigated.
There are also major changes to how land value uplift will be captured as well as how infrastructure is provided. It is 'goodbye' to the community infrastructure and section 106 legal agreements and 'hello' to a new national tariff. It is a framework, but how it will work to secure a sustainable future for rural economies and deliver the homes, diversification and innovation we need on farm is yet to be seen.
---
NFU senior planning officer, Suzanne Clear, investigates what the plan is for the future of our countryside:
Anyone with an interest in the countryside should also be interested in the recently announced reform of the planning system. The government's new White Paper entitled 'Planning for the Future' heralds some of the boldest changes to planning for more than 70 years. Although it's also worth noting that the proposals only apply to England, as planning is devolved in Scotland, Wales and Northern Ireland.
Notwithstanding this, the government has set out why it thinks the planning system in England needs a radical overhaul, highlighting 'an inefficient, opaque process and poor outcomes'.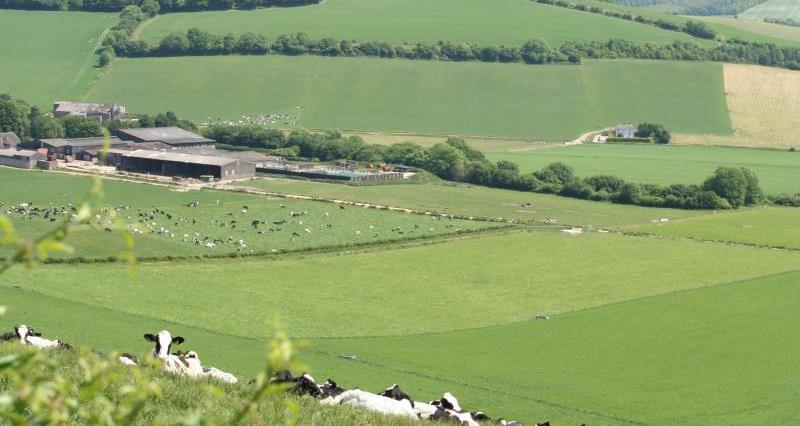 What follows is the potential for a radical shake-up of local plans and the planning process and the opportunity to fully embrace digital mapping technologies and communication.
The White Paper proposes a new vision for planning: to streamline and modernise the planning process, improve outcomes on design and sustainability, reform developer contributions and ensure more land is available for development where it's needed. There's a clear chain of thought that the current system is too cumbersome and inhibits house-building. The paper is divided into three main pillars:
Pillar 1 - Planning for development
Pillar 2 - Planning for beautiful and sustainable places
Pillar 3 – Planning for infrastructure and connected places
Within each pillar there is a rationale for change, then the government's proposals and, in some cases alternative proposals, then a chance for the public to comment. Interestingly the White Paper's opening question is: What three words do you associate most with the planning system in England?, which is likely to elicit some interesting replies.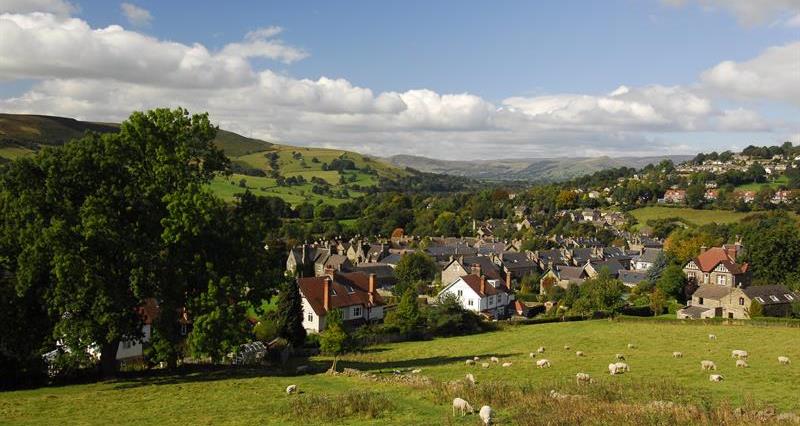 In Pillar 1, a new map-based local plan will embrace interactive technology to engage communities and plan for future zones of growth, regeneration and protection. In areas of growth and regeneration there would be a presumption in favour of development. Whereas, the opposite is true in areas designated as protected, which would include Green Belt, Areas of Outstanding Natural Beauty (AONBs), Conservation Areas, Local Wildlife Sites, areas of significant flood risk and important green space. No local plan should take more than two and a half years to prepare – a stark contrast to up to seven years at present.
The interactive local plan should be easily accessible online, so everyone can know what's planned for their area and the process of development becomes more predictable. It will also show key environmental data (such as areas allocated for nature recovery or for flood defences). In this form, it will establish the principle of development. Any subsequent planning application should be a simple, shorter document to add the detail, and will be determined in a shorter fixed timeframe without detailed consultation. National level policies and processes will determine how this works.
In Pillar 2, planning for beauty and sustainable places is discussed. The future planning system will identify where climate change adaptions are needed and seek to improve the energy efficiency of our homes. It will also encourage communities to get involved in the formation of design codes to allow them to plan for beauty (see panel), including through neighbourhood plans. Beauty is important as it helps overcomes resistance to change, but it will be essential for farmers and rural communities to have a say in design, so they can still have buildings that function effectively.
Finally, Pillar 3 of the White Paper sets out proposals for infrastructure and to better connect places. A national flat rate, or locally set tariff could replace the community infrastructure levy and section 106 planning agreements. A worrying question remains how to deliver rural infrastructure in areas without major development and where smaller scale development cannot afford to pay potential uplift values.
For rural communities, the White Paper does leave major questions unanswered. It does not specifically plan for rural economies or to help deliver more productive and environmentally-friendly food production, for example. We have also yet to see whether the government's proposed reform of the planning system will deliver a more beautiful and sustainable countryside with more eco-friendly homes and thriving farms and rural communities, but you do have an opportunity to influence the government thoughts.
More from NFUonline: