Putting the issues direct to MPs
The 6m x 6m stand provides an opportunity for NFU officeholders and our external affairs team to meet with MPs and political delegates to talk through current issues impacting farmers and highlight the NFU's work promoting British farmers environmental work, our asks to level up the rural economy and the work taking place inspiring the next generation of farmers and children in schools about food and farming.
NFU President Minette Batters said: "As Britain's farmers continue to face significant challenges, including rising energy and fertiliser costs, as well as recovering from the ongoing drought, there has never been a more vital time to highlight the importance of domestic food security and just how much farming delivers for the nation.
"As well as producing sustainable climate-friendly food and looking after our iconic countryside, the British food and farming sector contributes more than £120 billion to the UK economy and provides jobs for four million people.
"Attending the political party conferences gives the NFU a valuable opportunity to showcase British farming and engage with MPs, Peers, councillors and party members. It's crucial that politicians from all parties recognise the value of British agriculture and what more we can do with the right policies in place. I hope to see all of them pledge their support for the industry and back British farming."
Conservative party conference – highlights from the stand
There has never been a more important time to back British farming given the challenges of producing food as prices for energy and fertiliser have and continue to increase significantly.
The NFU has been on the stand in Birmingham since Sunday, engaging with MPs from the current government and seeking backing for British Farming.
Visitors so far have included:
Prime Minister Rt Hon Liz Truss MP
Secretary of State for Environment, Food and Rural Affairs, Ranil Jayawardena MP
Secretary of State for International Trade Rt Hon Kemi Badenoch MP
Minister of State for Environment, Food and Rural Affairs, Rt Hon Mark Spencer MP 
Chief Whip of the House of Commons, Wendy Morton MP
Secretary of State for Work and Pensions Rt Hon Chloe Smith MP
Minister of State at the Department for Work and Pensions, Victoria Prentis MP
Financial Secretary, Andrew Griffith MP
Minister of State in the Department for Business, Energy and Industrial Strategy, Nusrat Ghani MP
Conservative Party Chairman MP, Rt Hon Jake Berry MP
MP for Surrey Heath, Rt Hon Michael Gove
On Sunday evening, the stand was also used to host a reception in partnership with the FDF (Food and Drink Federation). Guests heard Defra Secretary of State Ranil Jayawardena speak on the importance of food and farming. Farming Minister Mark Spencer was also in attendance, ahead of the NFU's fringe panel event on Monday evening. 
111429,111430,111293,111291,111292,111294,111295,111296,111348,111349,111352,111425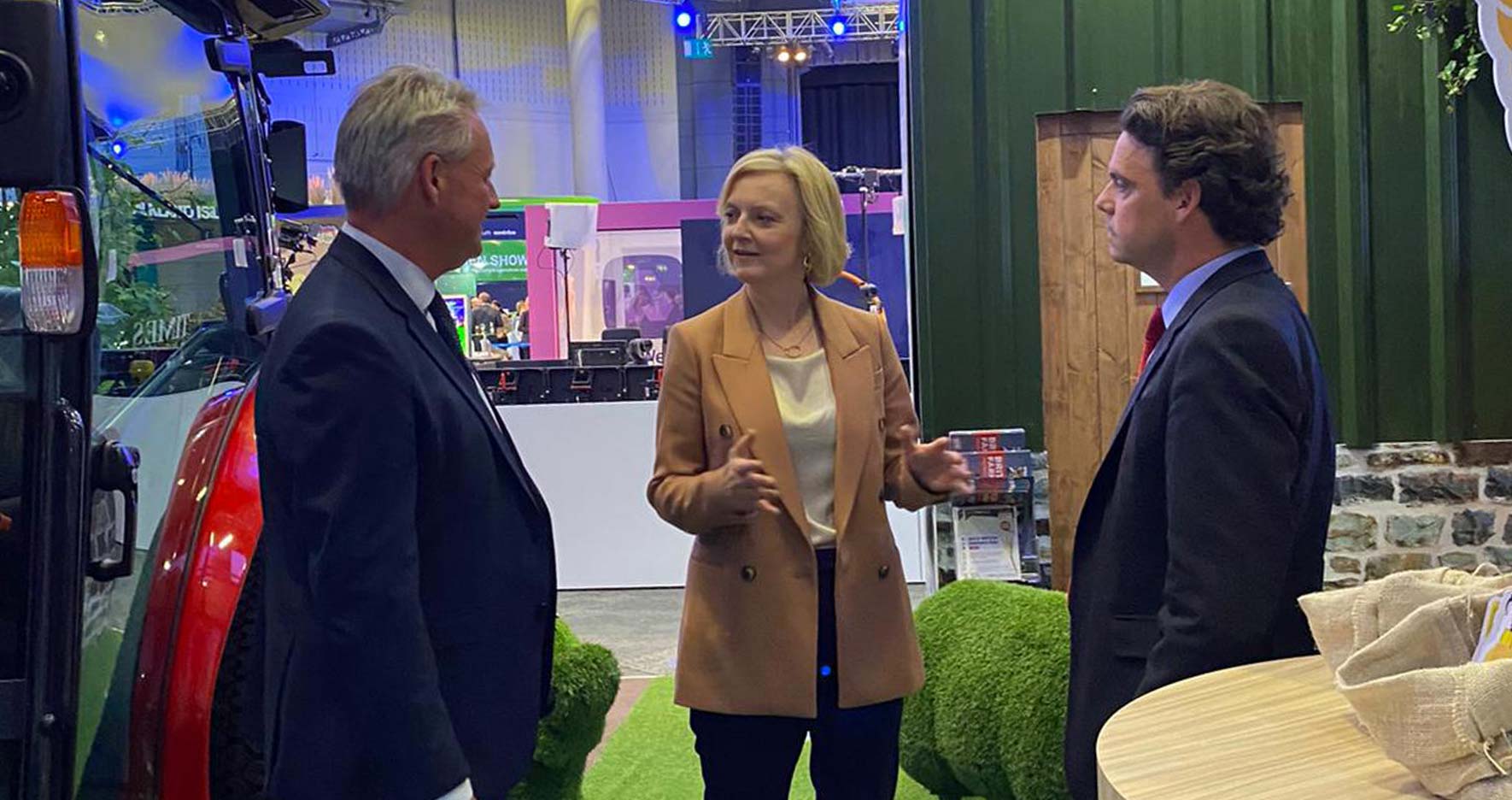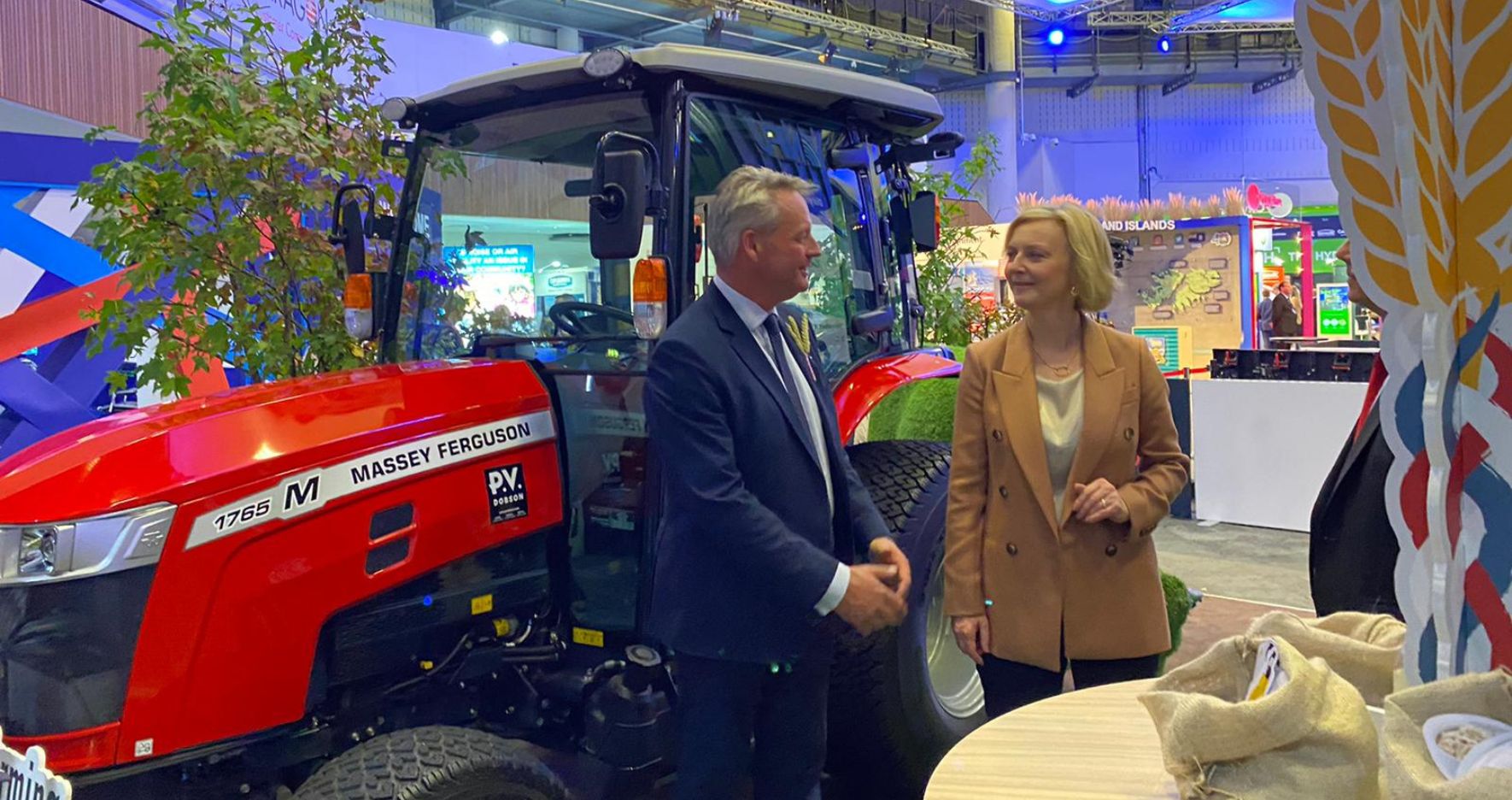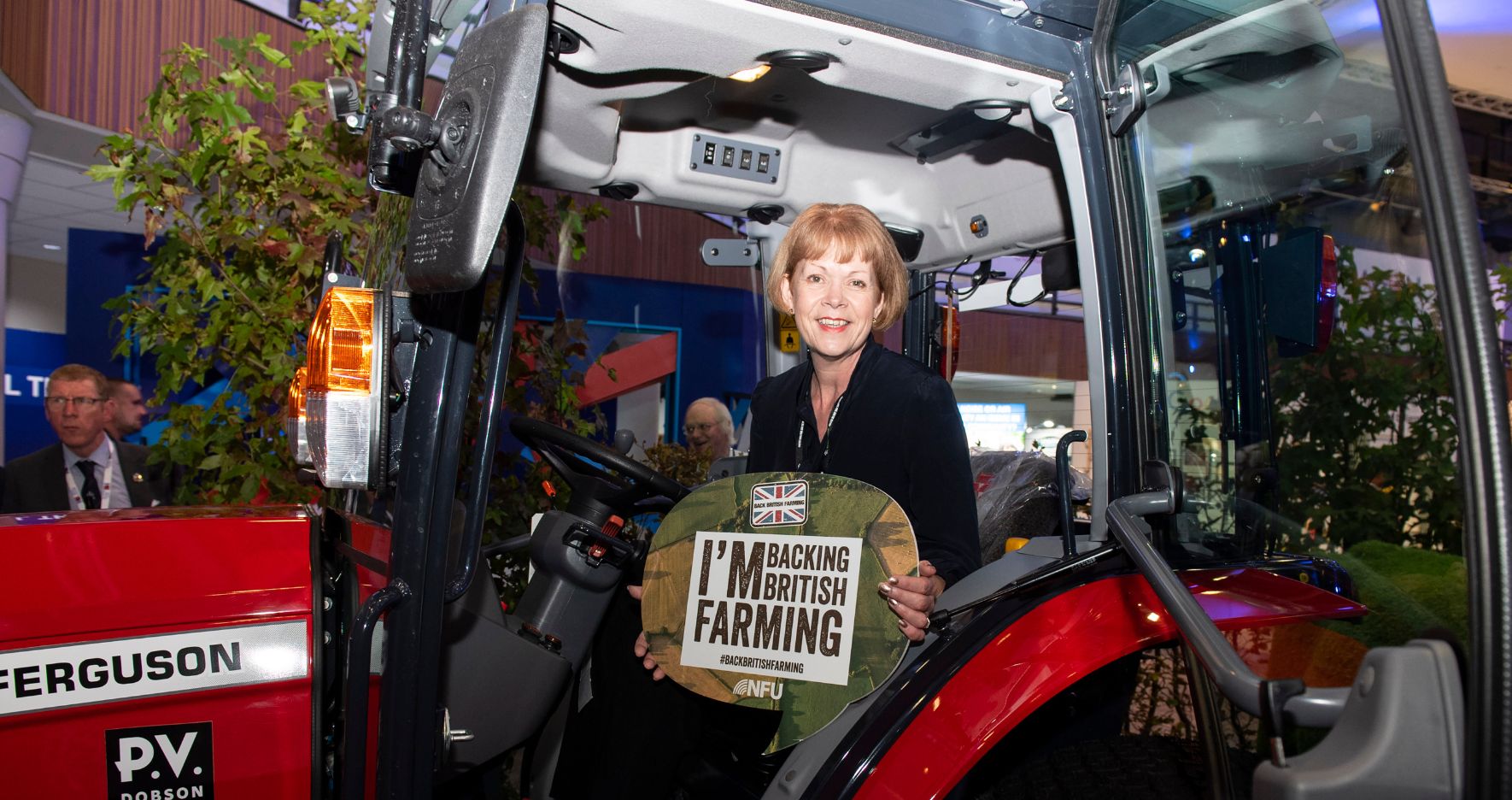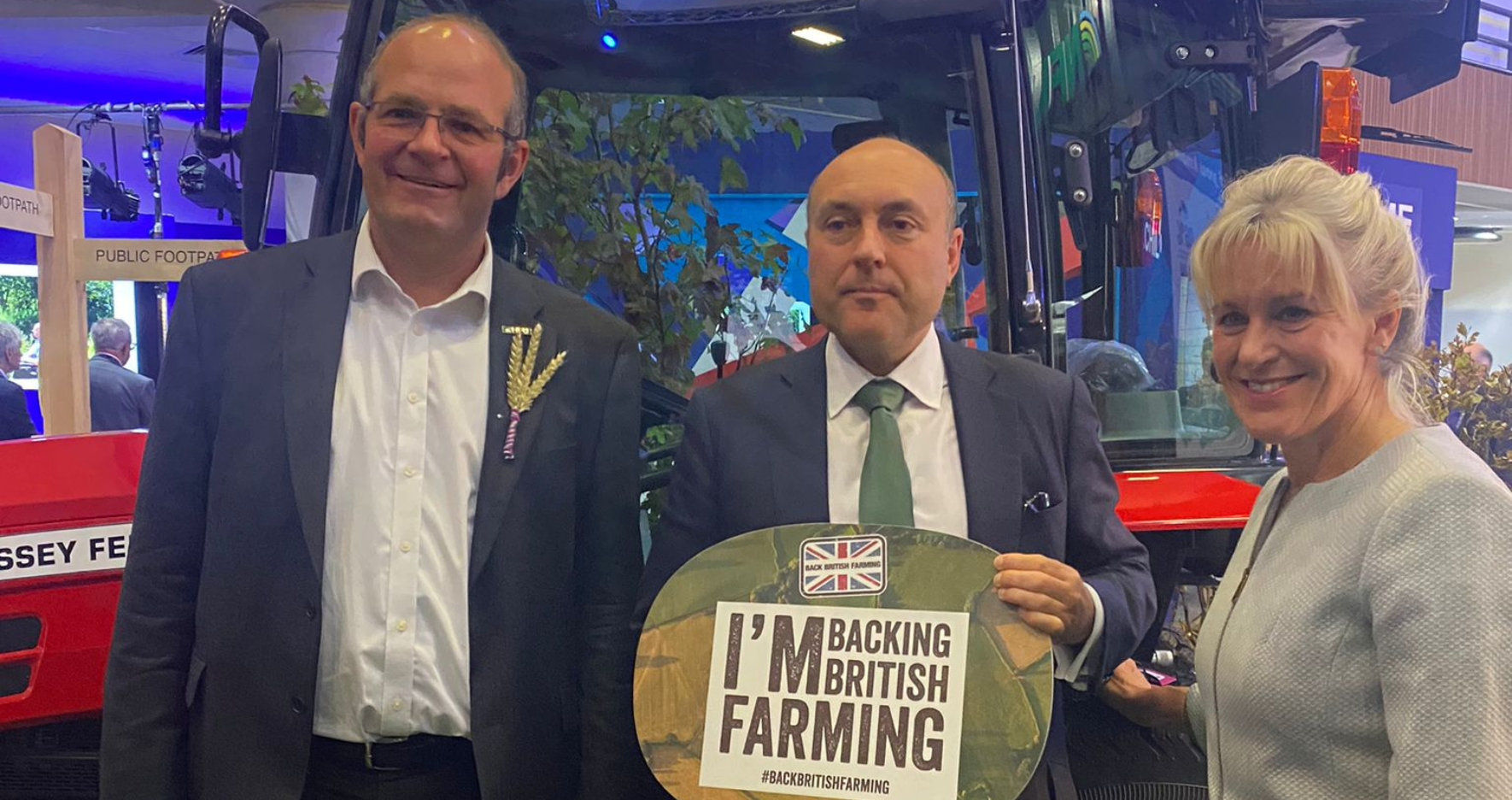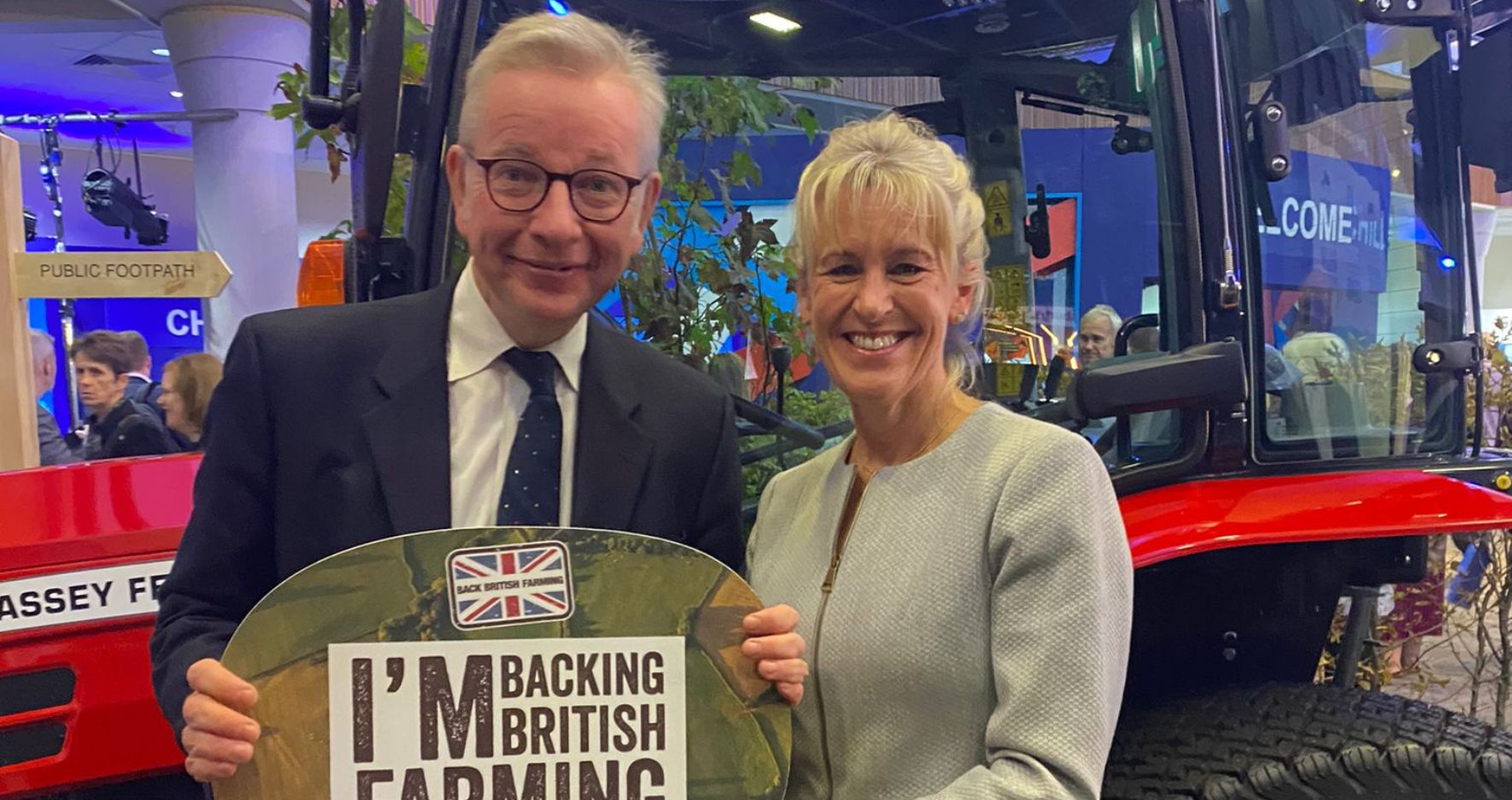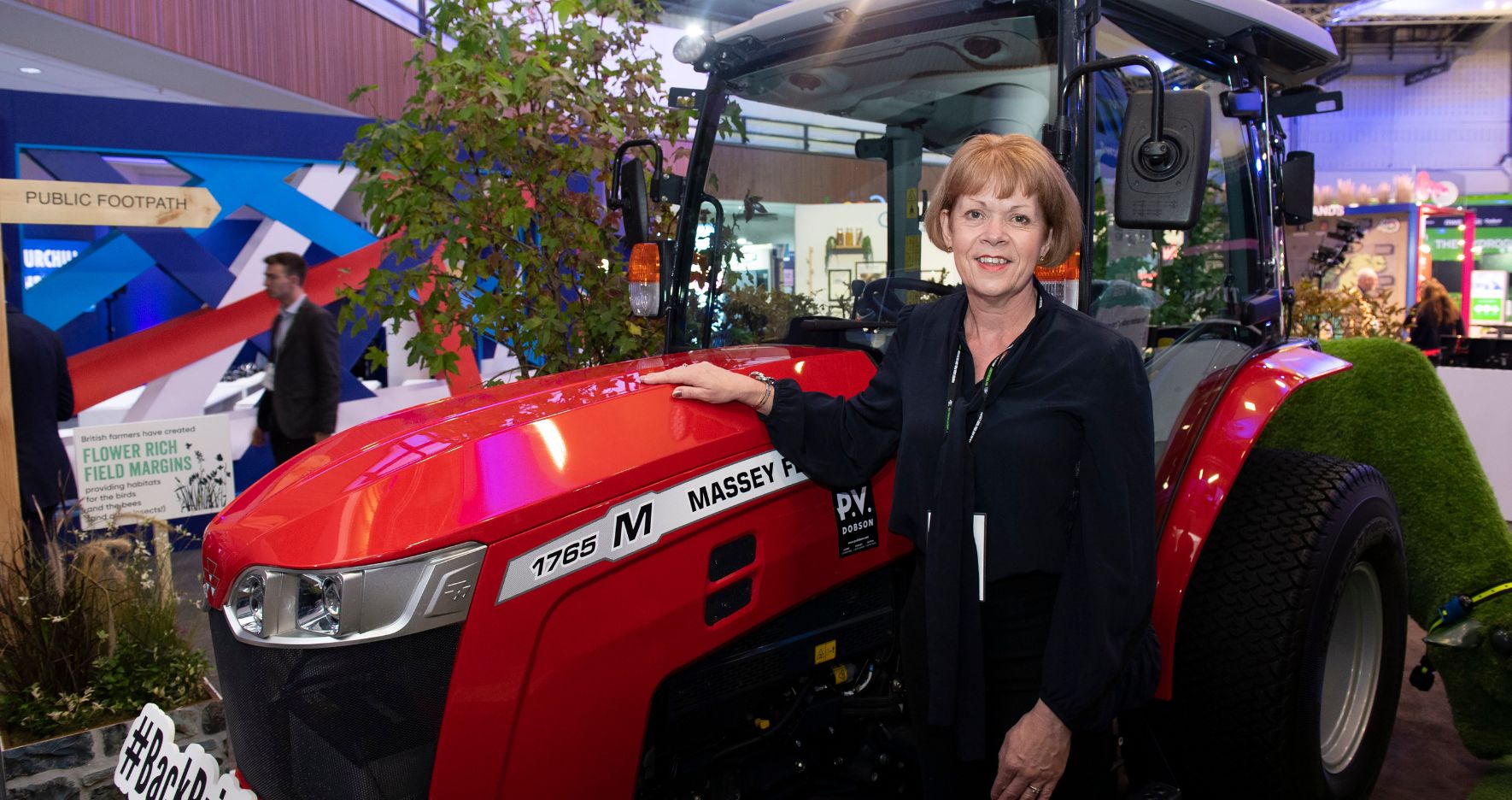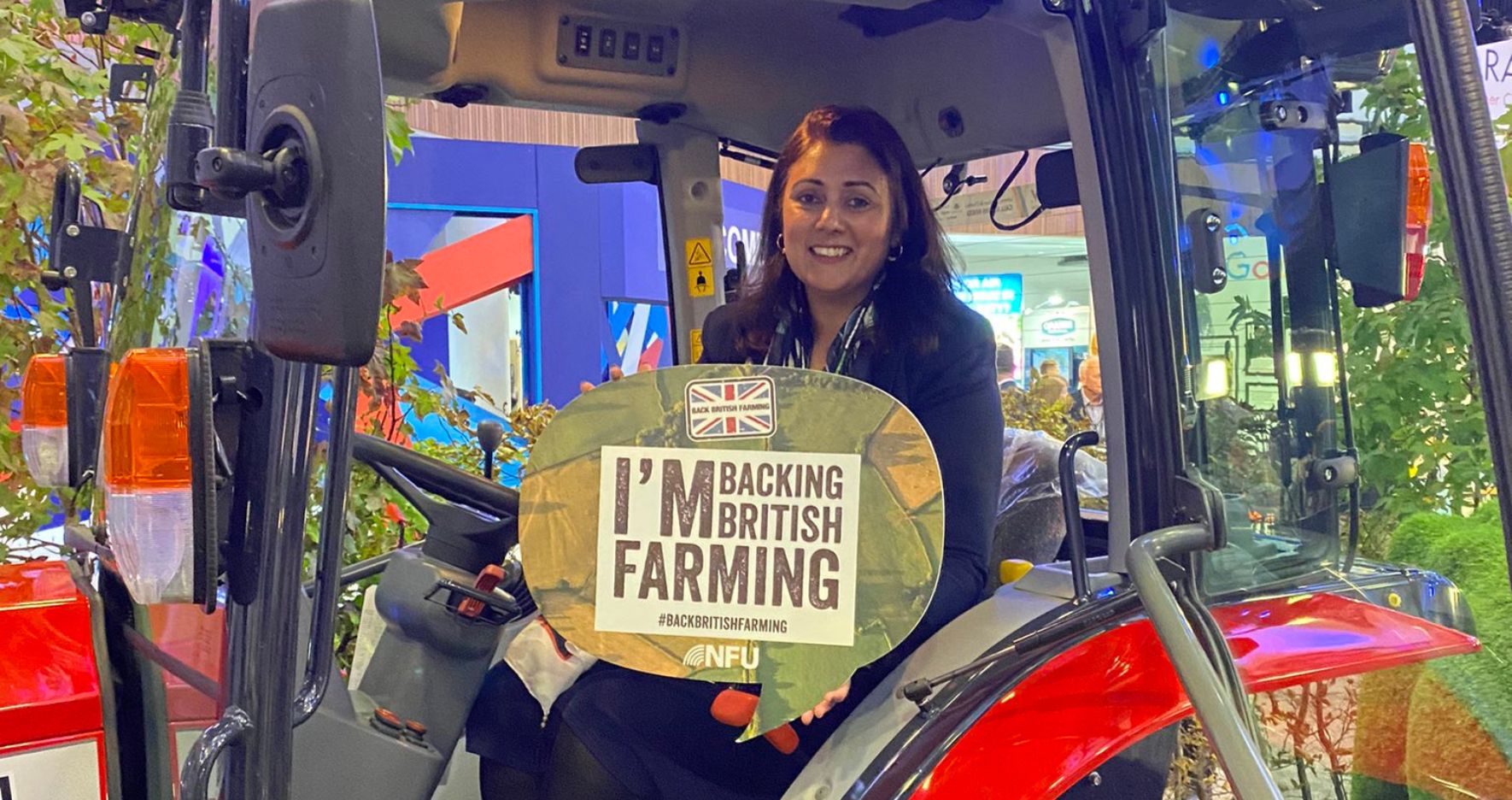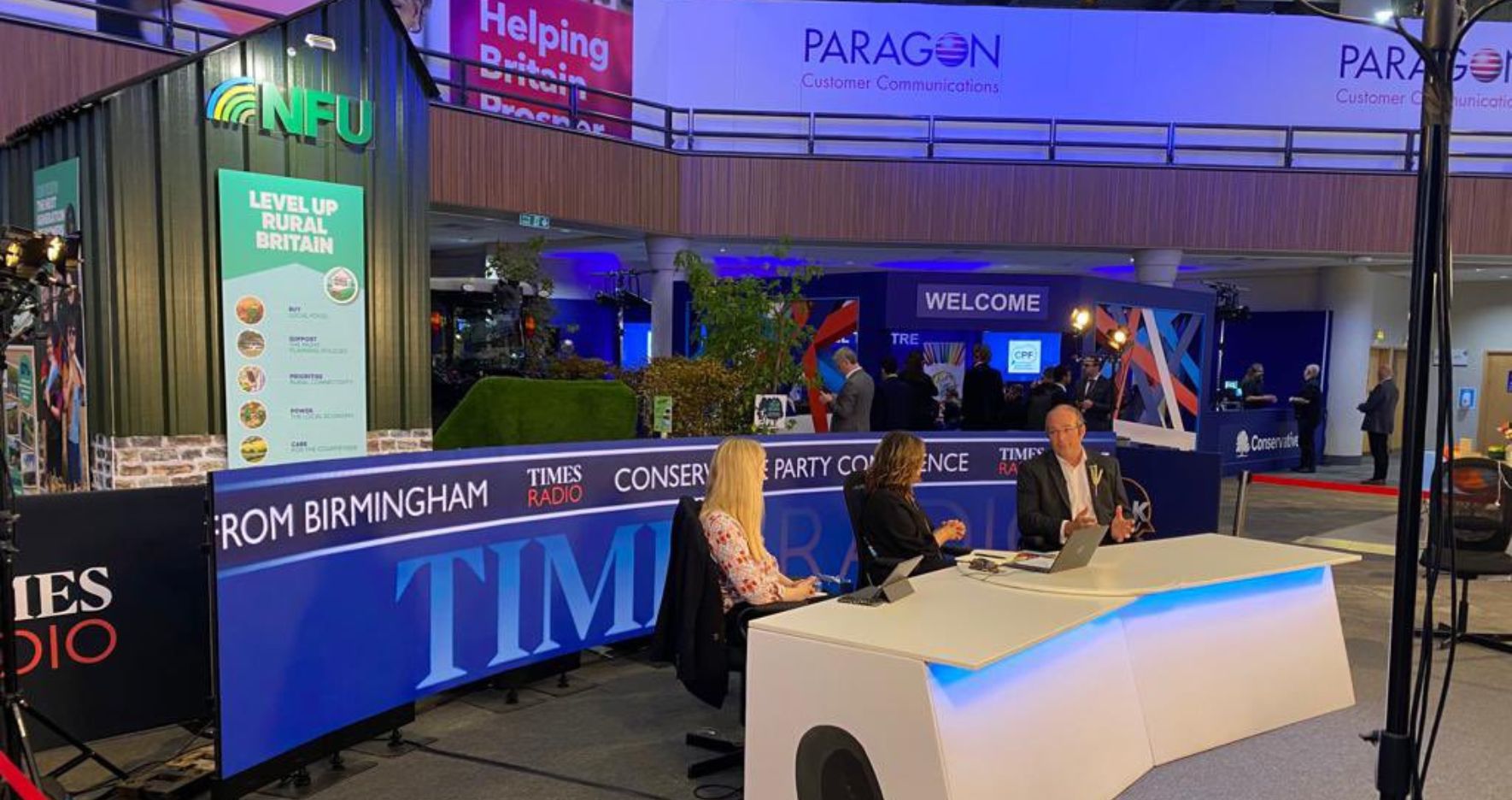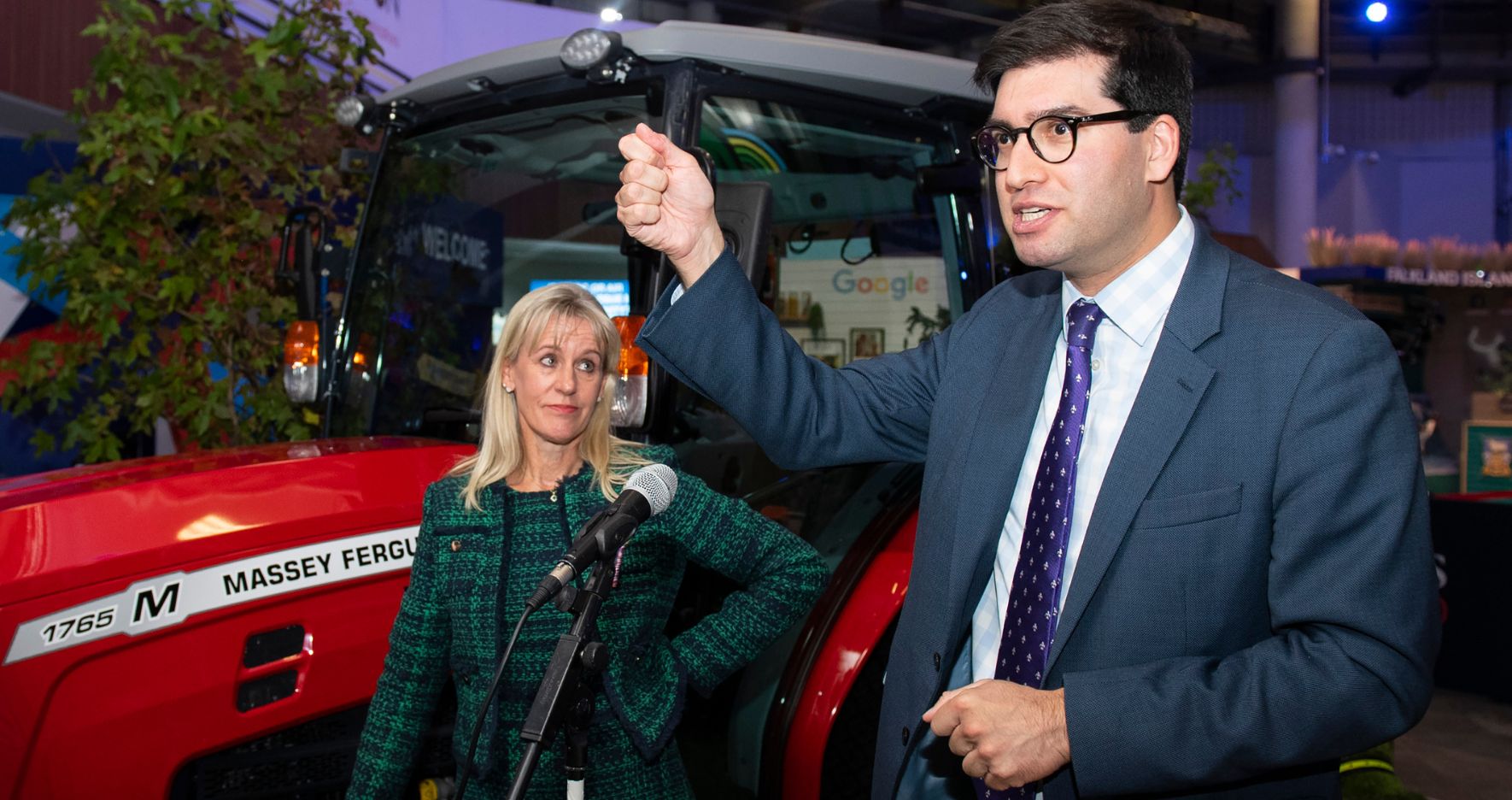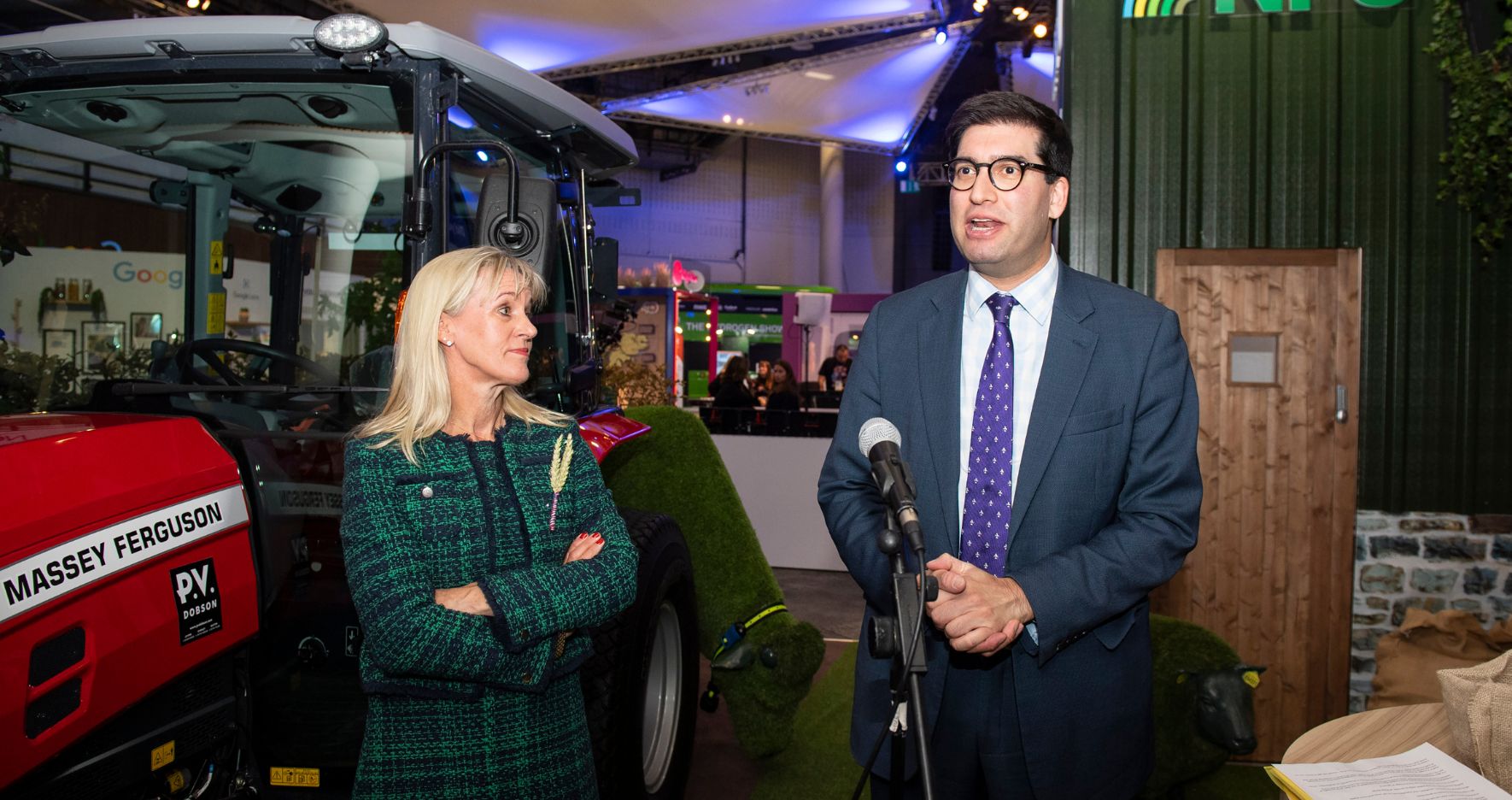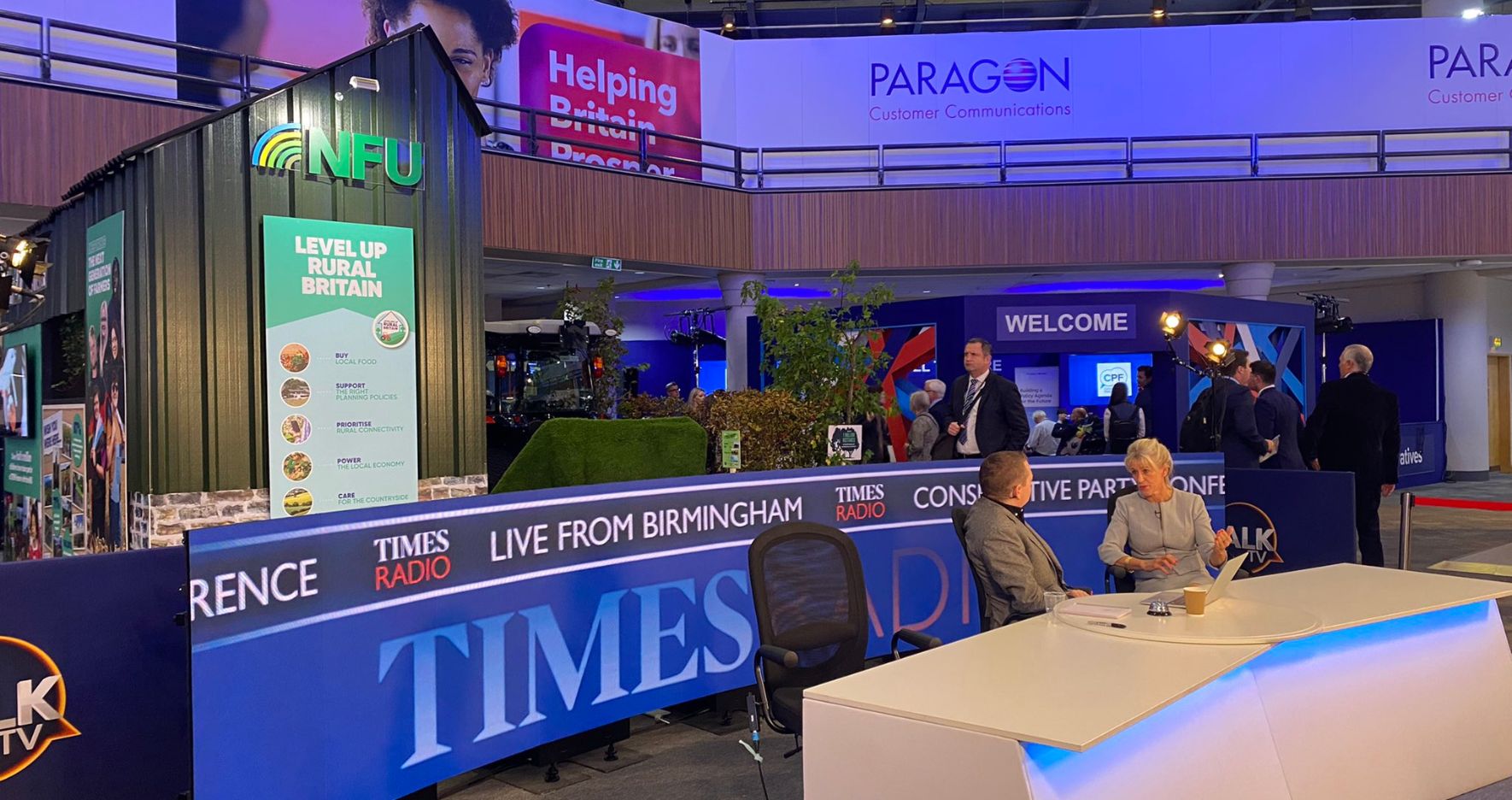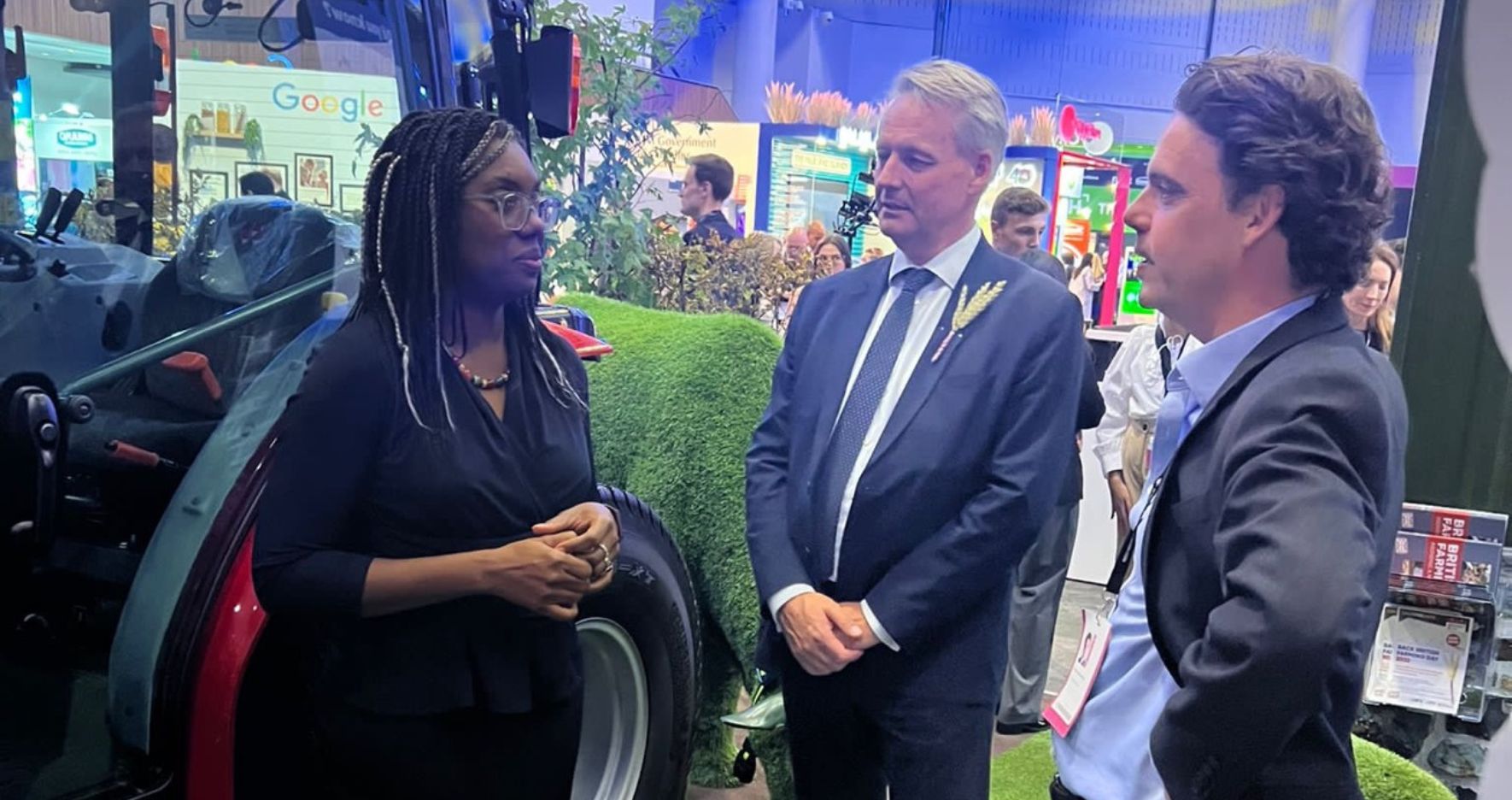 Labour party conference – highlights from the stand
The NFU has brought food and farming to the heart of the Labour party conference in Liverpool.
By the end of the conference just under 600 delegates pledged their support for British farming by putting a pledge on the map and have enjoyed sampling dairy ice cream from a farm near Tattenhall in Cheshire. All had conversations on the stand and showed their support for farming. Celebrity Chef Tom Kerridge also visited and showed his support to the #BackBritishFarming campaign. 
Minette caught up with Leader of the Opposition Sir Keir Starmer at the exhibitors' reception to discuss the importance of British food and farming, building on the strong relationship the NFU has already established with the Labour Leader and frontbench team.
Notable visitors have included:
Leader of the Labour Party Sir Keir Starmer MP
Shadow Chancellor of the Exchequer Rachel Reeves MP
Shadow Secretary of State for Climate Change & Net Zero Ed Miliband MP
Shadow Defra Secretary of State Jim McMahon MP
Shadow Attorney General Emily Thornbury MP
Shadow Levelling Up Secretary of State Lisa Nandy MP
Shadow Secretary of State for Business and Industrial Strategy Jonathan Reynolds MP
Welsh First Minister Mark Drakeford MS
Shadow Defra Minister Daniel Zeichner MP
Shadow Minister for Wales Gerald Jones MP
Shadow Minister for Higher Education Matthew Weston MP
Shadow Minister for Immigration Stephen Kinnock MP
Shadow Minister for Exports Nia Griffith MP
Shadow Minister for Climate Change Kerry McCarthy MP
111126,111117,111127,111120,111118,111123,111233,111236,111237,111238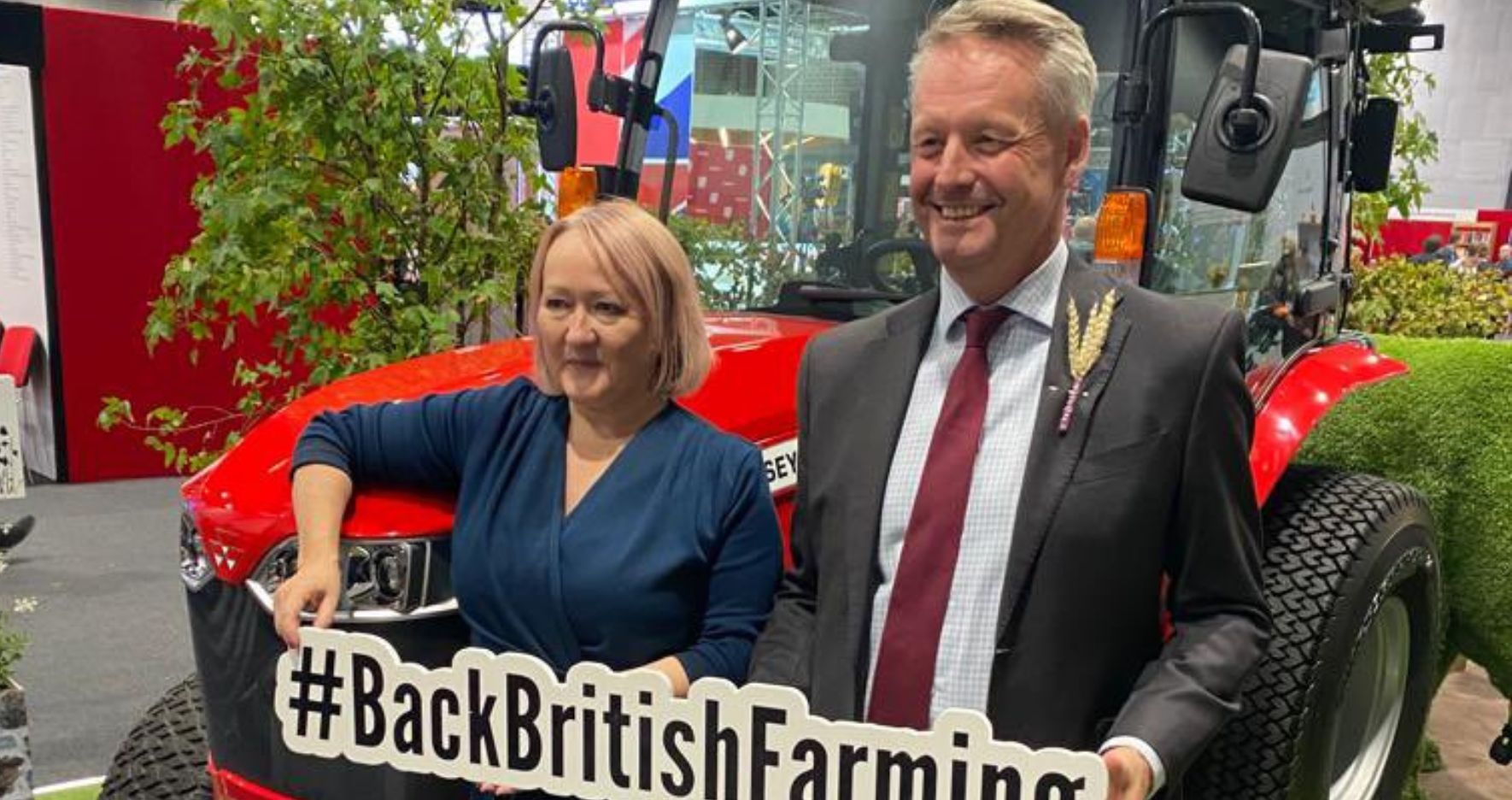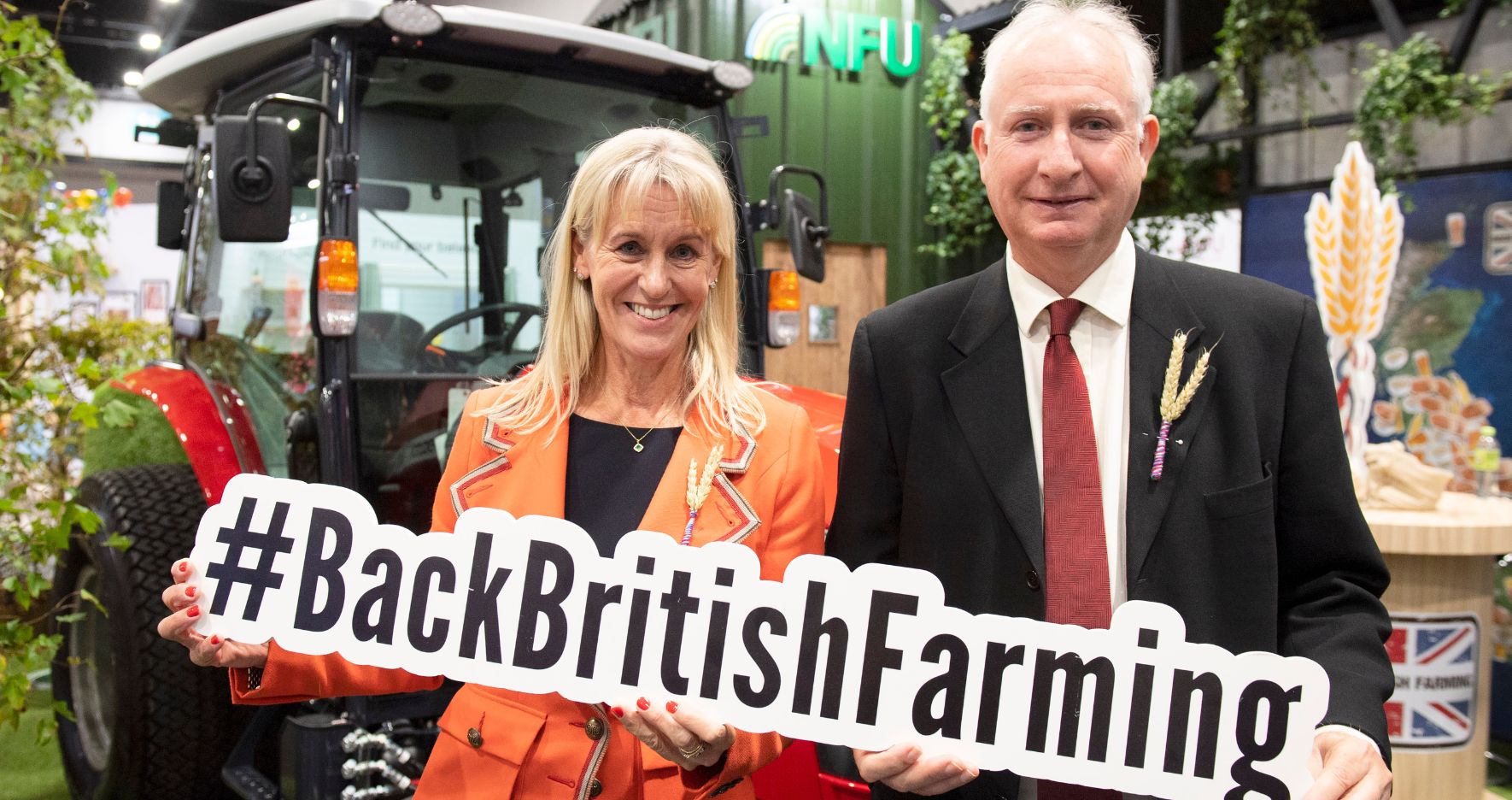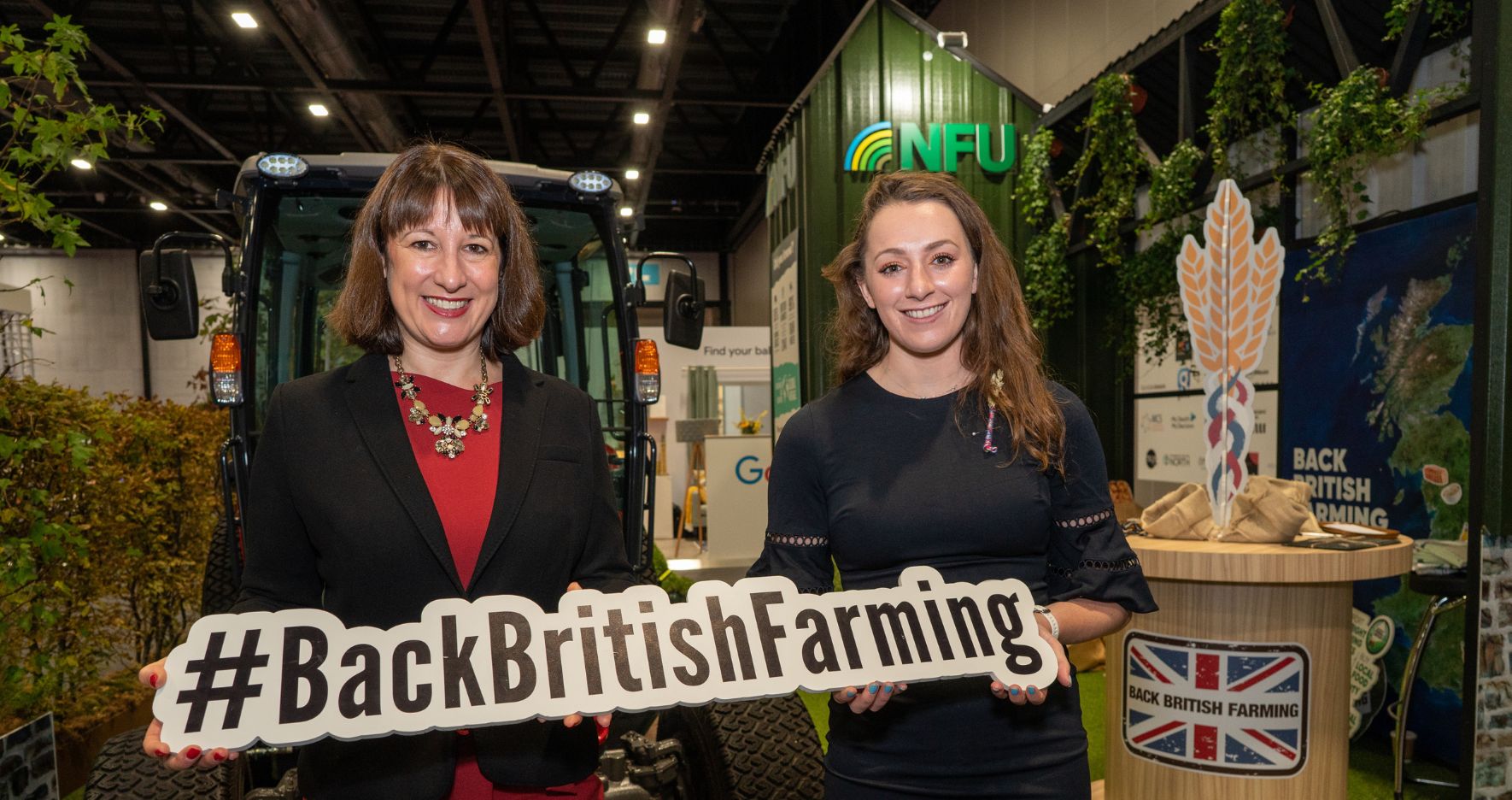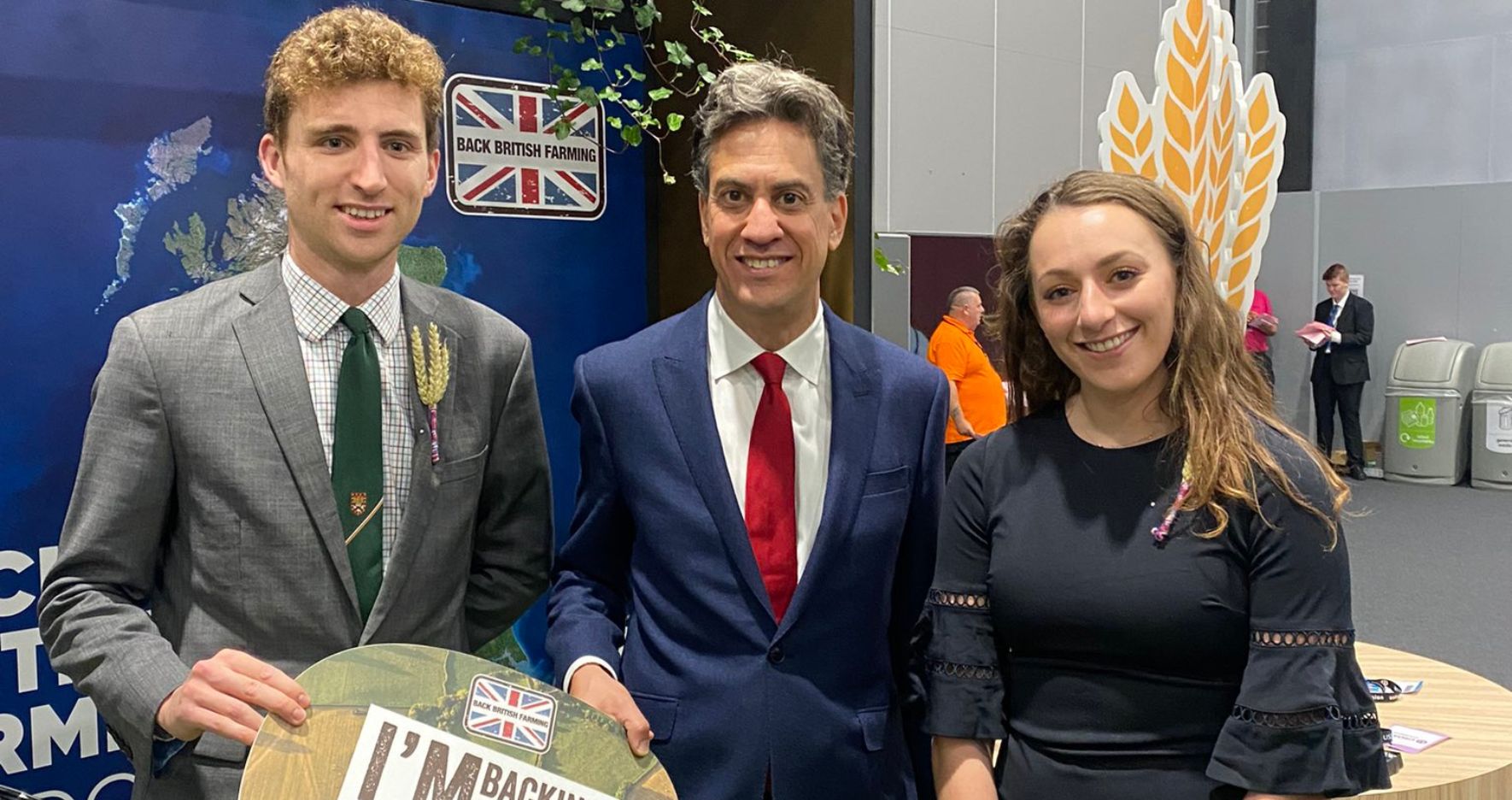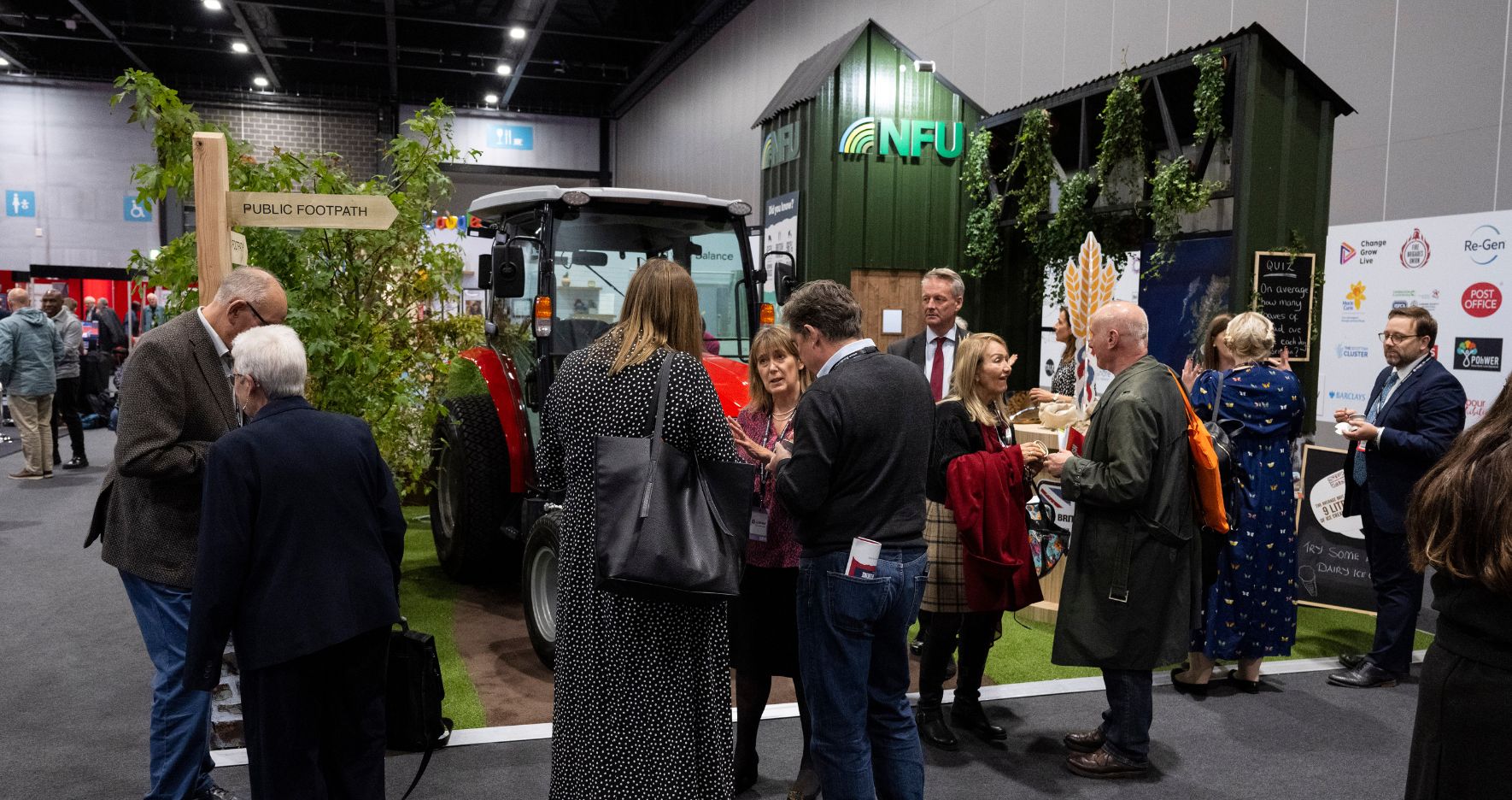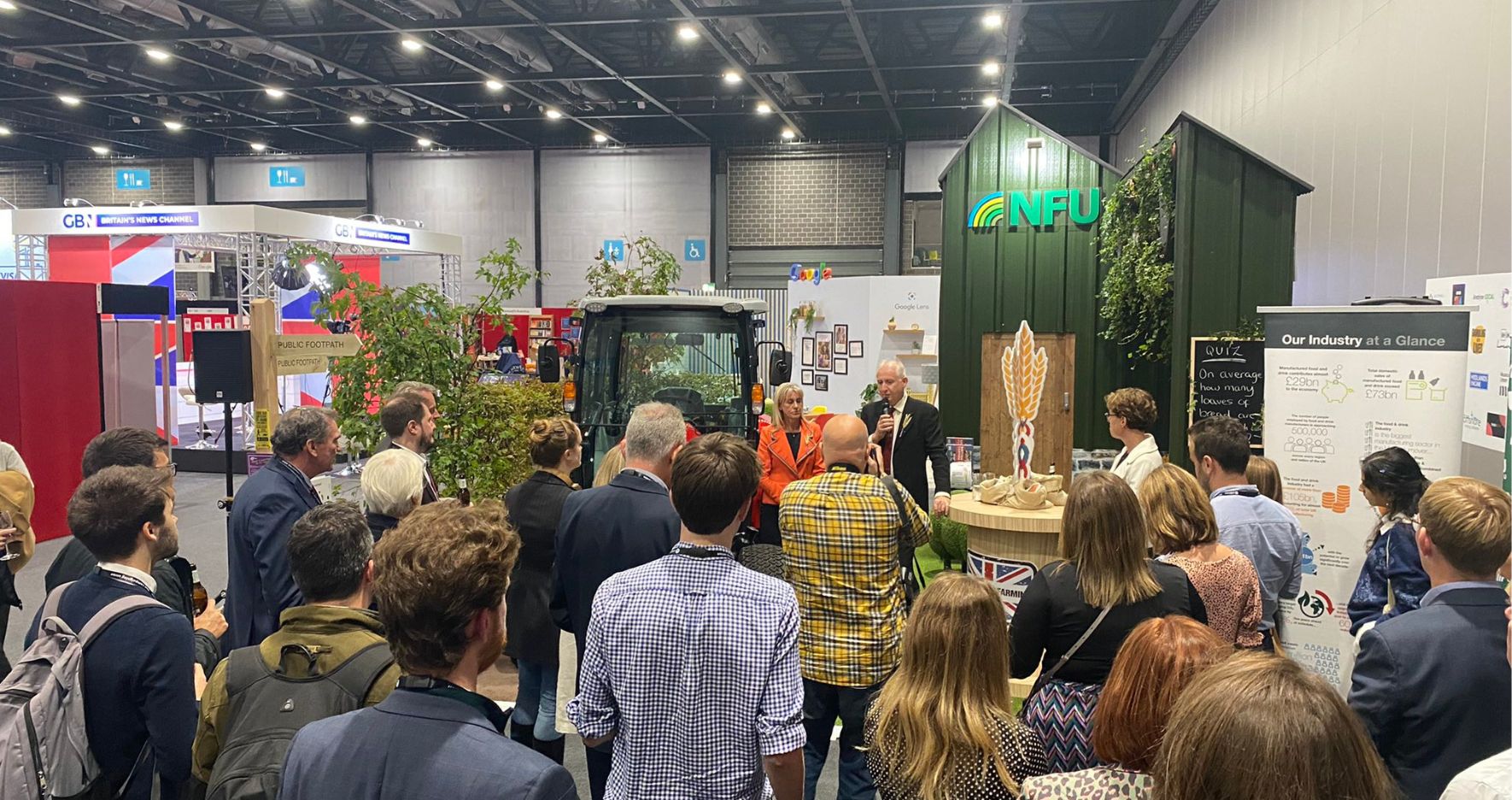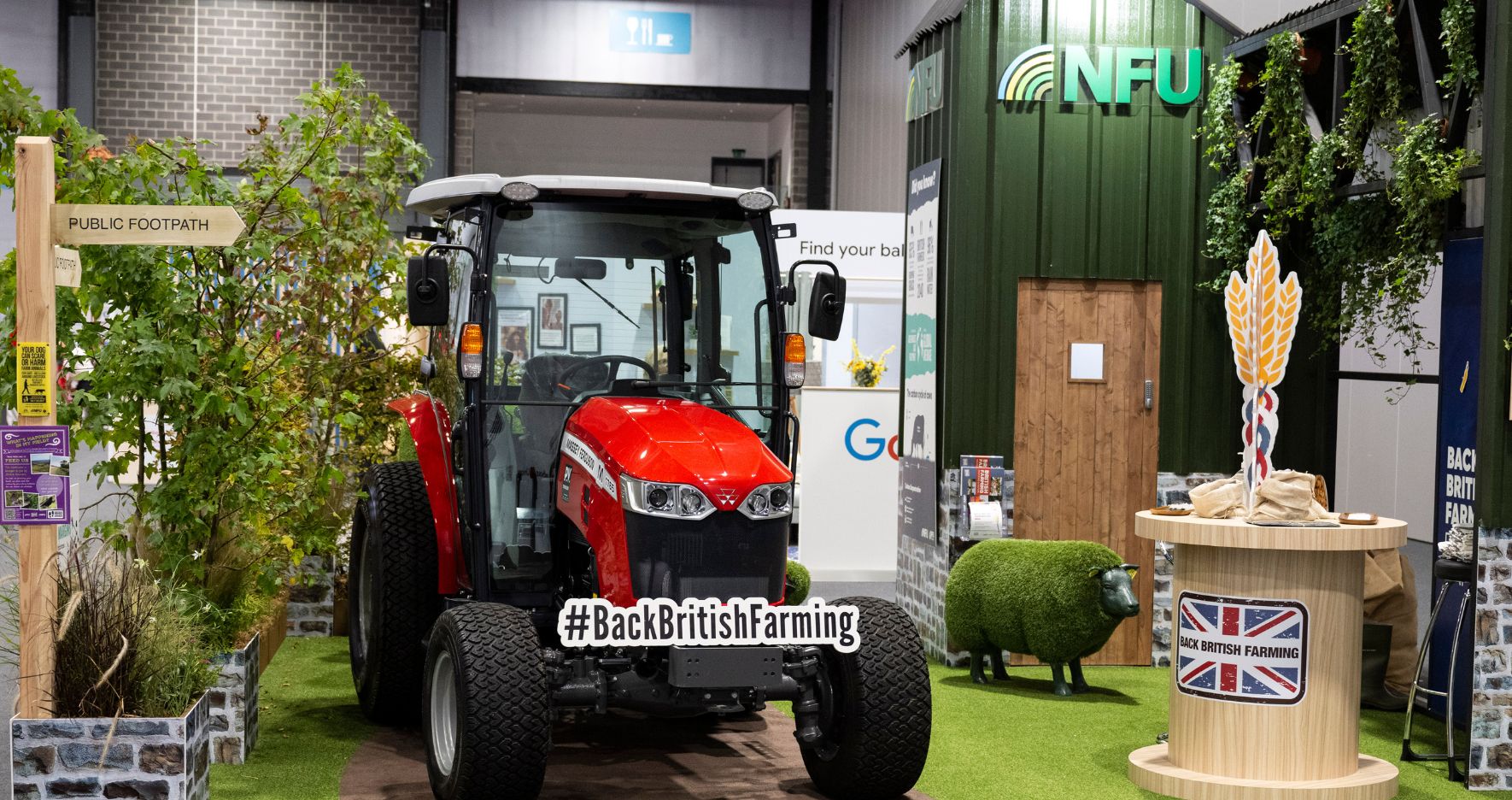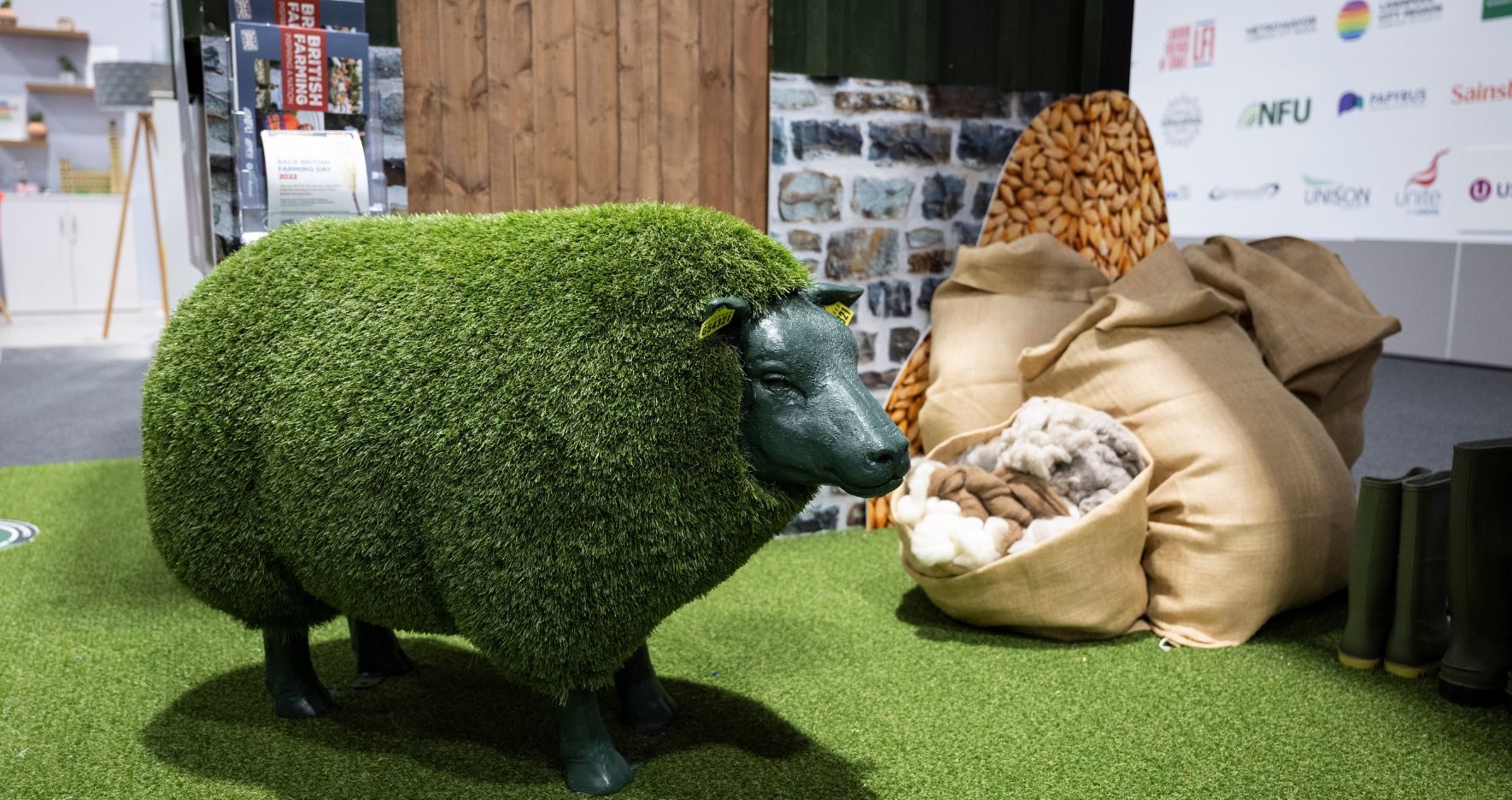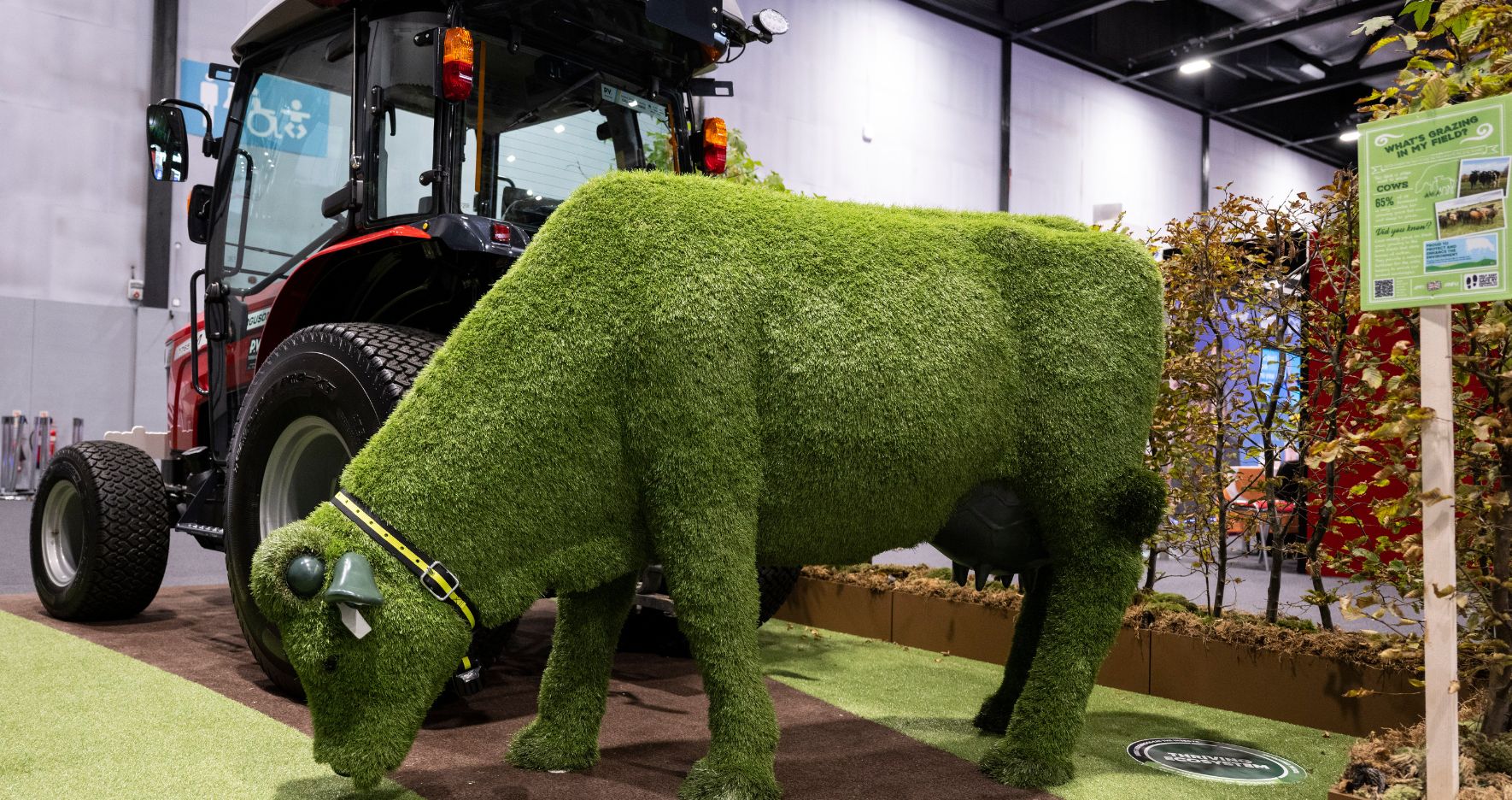 A good reception
The stand was also used to host a reception in the evening. The reception for 50 invited guests was hosted by NFU President Minette Batters and FDF Director General Karen Betts with the Shadow Minister for Food, Farming and Fisheries Daniel Zeichner MP.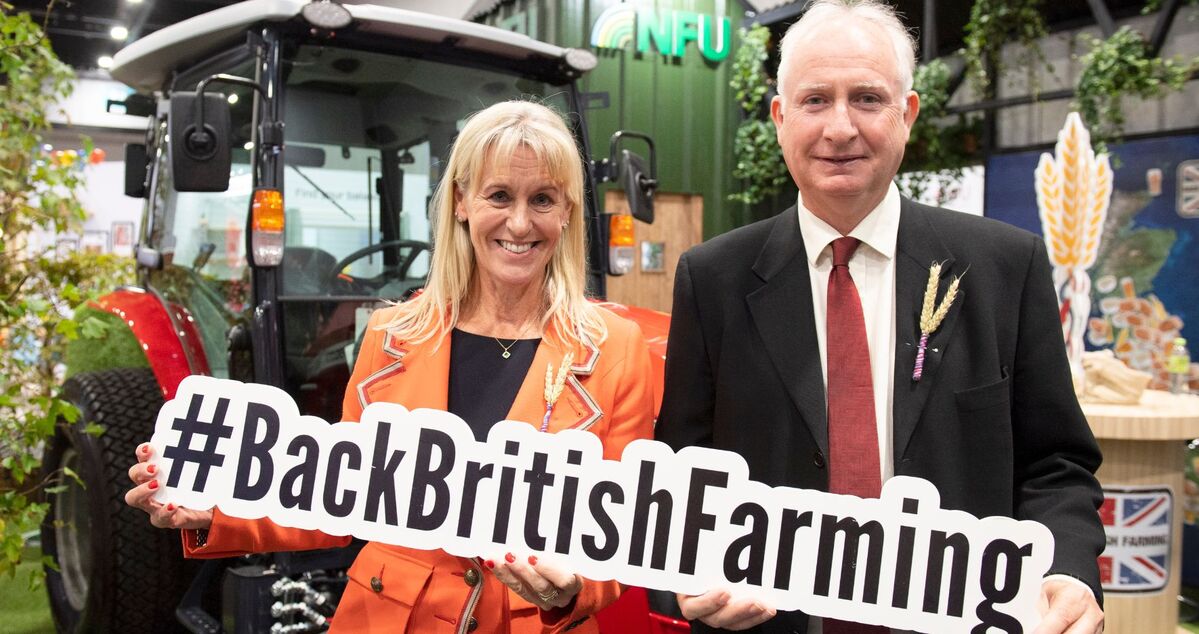 NFU President Minette Batters with Daniel Zeichner MP – Shadow Defra Minister
Backing Welsh Farming
We were pleased to welcome the Leader of the Welsh Conservative Group, Andrew R.T. Davies MS to talk to NFU Cymru President Aled Jones at the Conservative party conference.
Aled also engaged with the Shadow Minister for Tech, Gambling the Digital Economy Alex Davies-Jones MP and Chris Elmore MP at the Labour party conference in Liverpool.
111353,111354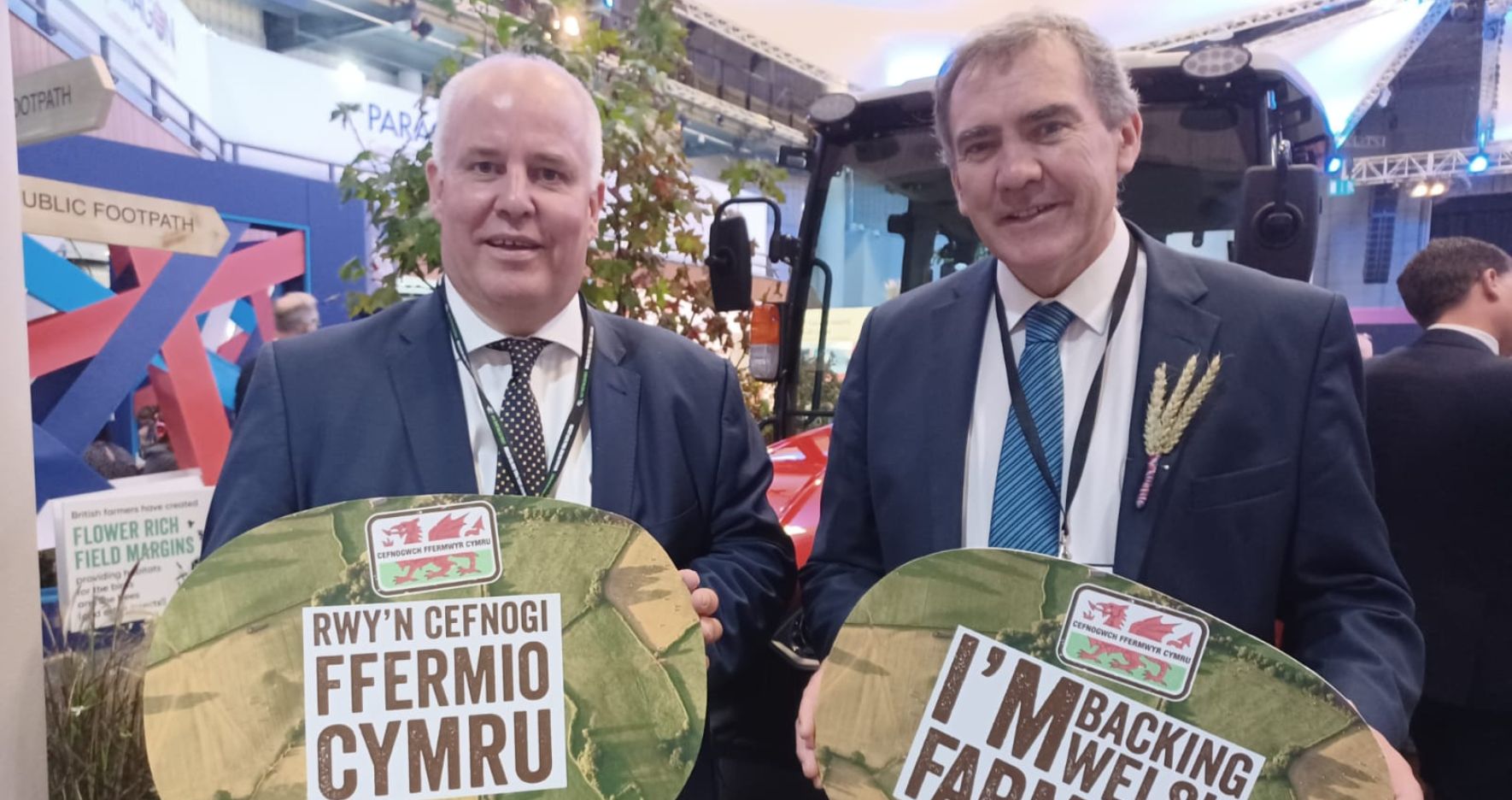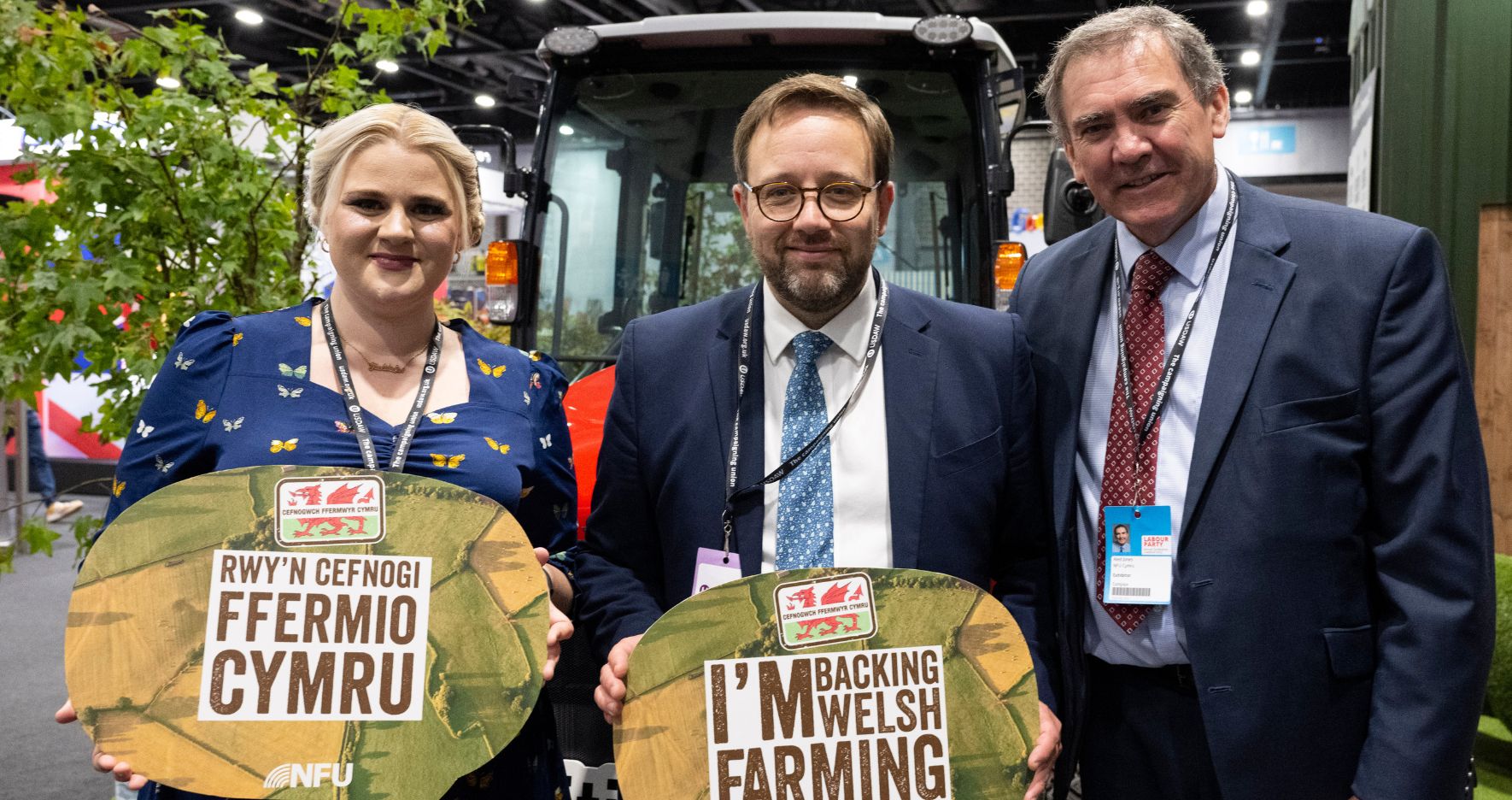 NFU fringes
Fringe events are an important part of political party conference activity and a chance for members to get involved. We are hosting fringe events at both party conferences, bringing together a range of speakers to discuss the parties' visions for the future of domestic food production and the policies needed to support a thriving agricultural sector.
For rural and urban voters alike, food policy will be crucial at the next election, so we are asking how both parties would ensure British farmers can continue to deliver high-quality, affordable, and climate-friendly food for the nation whilst also protecting and caring for our environment.