Once again, the NFU has secured a prime spot at both the 2023 Labour and Conservative party conferences. We also be hosting an evening reception at the Liberal Democrats party conference.  
Putting the issues direct to MPs
The NFU once again have a front row position in the Exhibition Hall at both the Labour and Conservative party conferences. Our engaging stand brings to life all our diverse agri-sectors, featuring a glasshouse and milking parlour along with grassland, field margins and trees.
This year we'll be asking political delegates to pledge their support for farming by signing an egg and we'll be providing cheese tastings complete with a themed tea towel to top off their visit.
The stand provides an opportunity for MPs, Peers, prospective parliamentary candidates and Councillors to meet Officeholders, Directors and the External Affairs team to learn more about farming's current challenges. We will also share our asks ahead of the ever-nearing General Election in 2024, as well as look to educate delegates more generally about the importance of British farming.
"Our work at the party conferences offers a prime opportunity to land important messages highlighting the issues facing the rural economy and its voters, and to secure valuable commitments," said NFU Head of External Affairs Olivia Phoenix.
NFU President Minette Batters said: "Attending the political party conferences gives the NFU a valuable opportunity to showcase British farming and engage with MPs, Peers, Councillors and party members. With the next election on the horizon and manifestoes beginning to take shape, I hope to see all parties pledge their support for the industry and back British farming."
Liberal Democrat party conference
Party conference season kicks off in late-September as the Liberal Democrats descend on Bournemouth (23 to 26 September). NFU Vice President David Exwood will be attending the conference's flagship 'Business Day' which will feature policy presentations and roundtable discussions that will filter into the party's manifesto writing process.
The NFU will also be hosting a reception that will welcome MPs, Peers, Councillors and candidates. Liberal Democrat leader Sir Ed Davey MP will say a few words alongside the party's Defra Spokesperson Tim Farron MP. 
Conservative party conference
This year, the Conservative party conference will arrive in Manchester (1 to 4 October) where the NFU will be delivering a clear message that food security must be a political priority going forward given farmers' input costs are still painfully high, labour shortages are constricting productivity and there remain significant challenges with the rollout of ELMS, especially SFI.   
The NFU will  continue to engage with Conservative politicians and encourage MPs to hold the Prime Minister to the pledges that emerged from the Farm to Fork Summit earlier this year. It is expected that the NFU stand will be well-attended by Secretaries of State and Ministers from several government departments.
Labour party conference
Once again, the NFU will bring food and farming to the heart of this year's Labour party conference in Liverpool (8 to 11 October).
Our discussions with Labour parliamentarians and delegates will build on the strong relationship the NFU has already established with the Labour Leader and frontbench team and continue our dialogue with the party on the importance of backing British farming in the context of the cost-of-living crisis.  
Photos from last year's conferences
111429,111430,111293,111291,111292,111294,111295,111296,111348,111349,111352,111425,111354,111169,111117,111118,111126,111120,111127,111125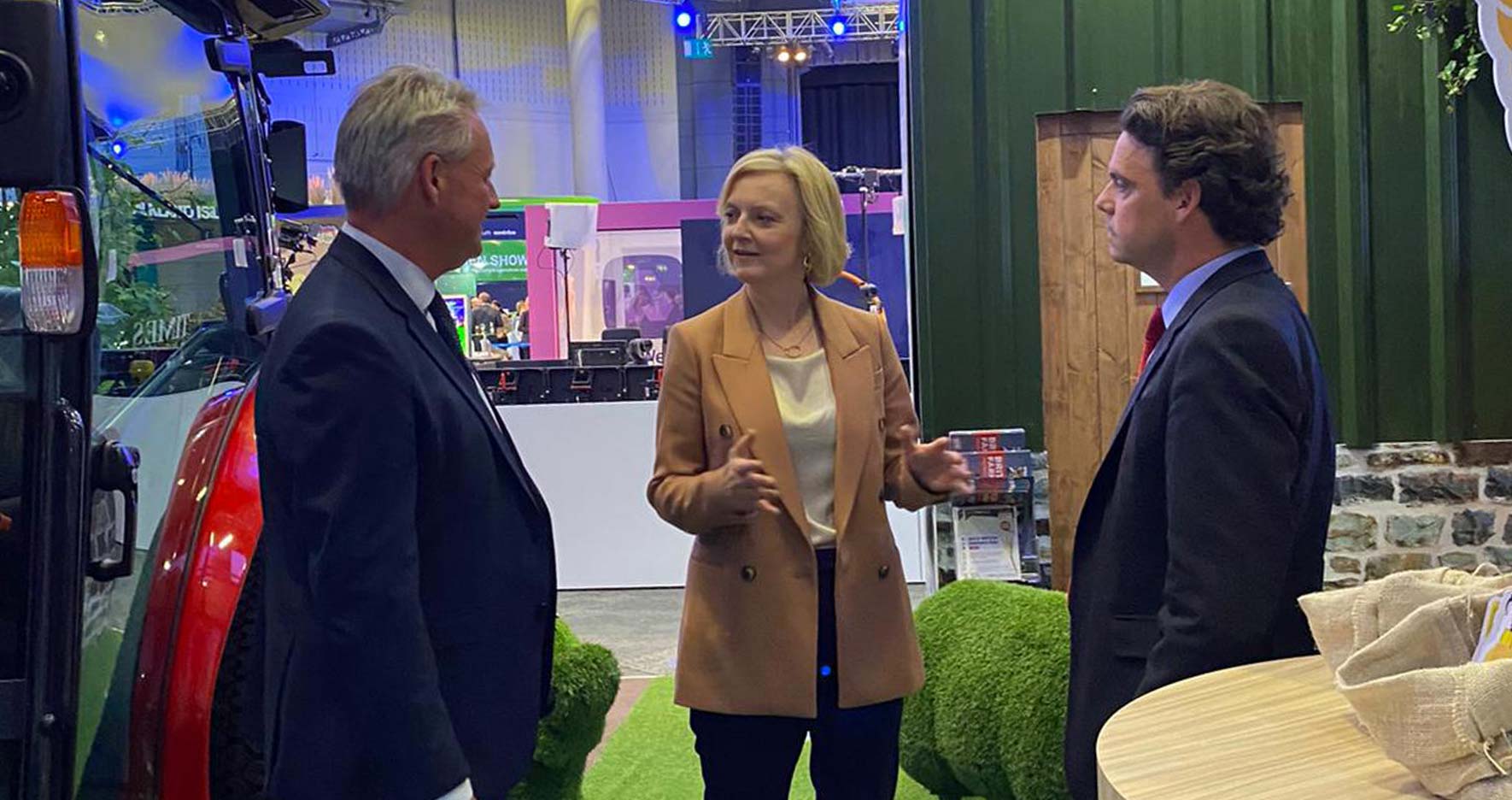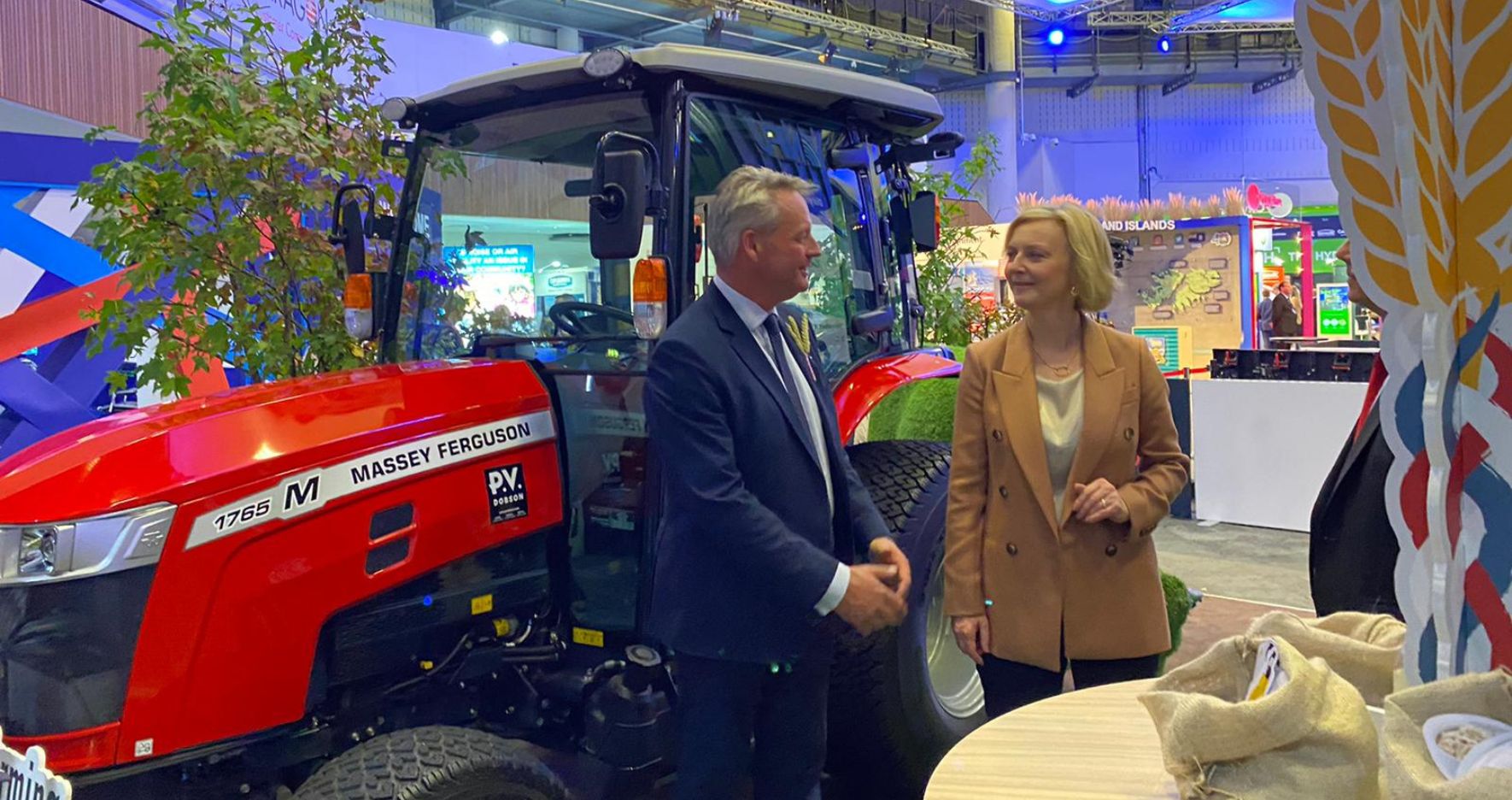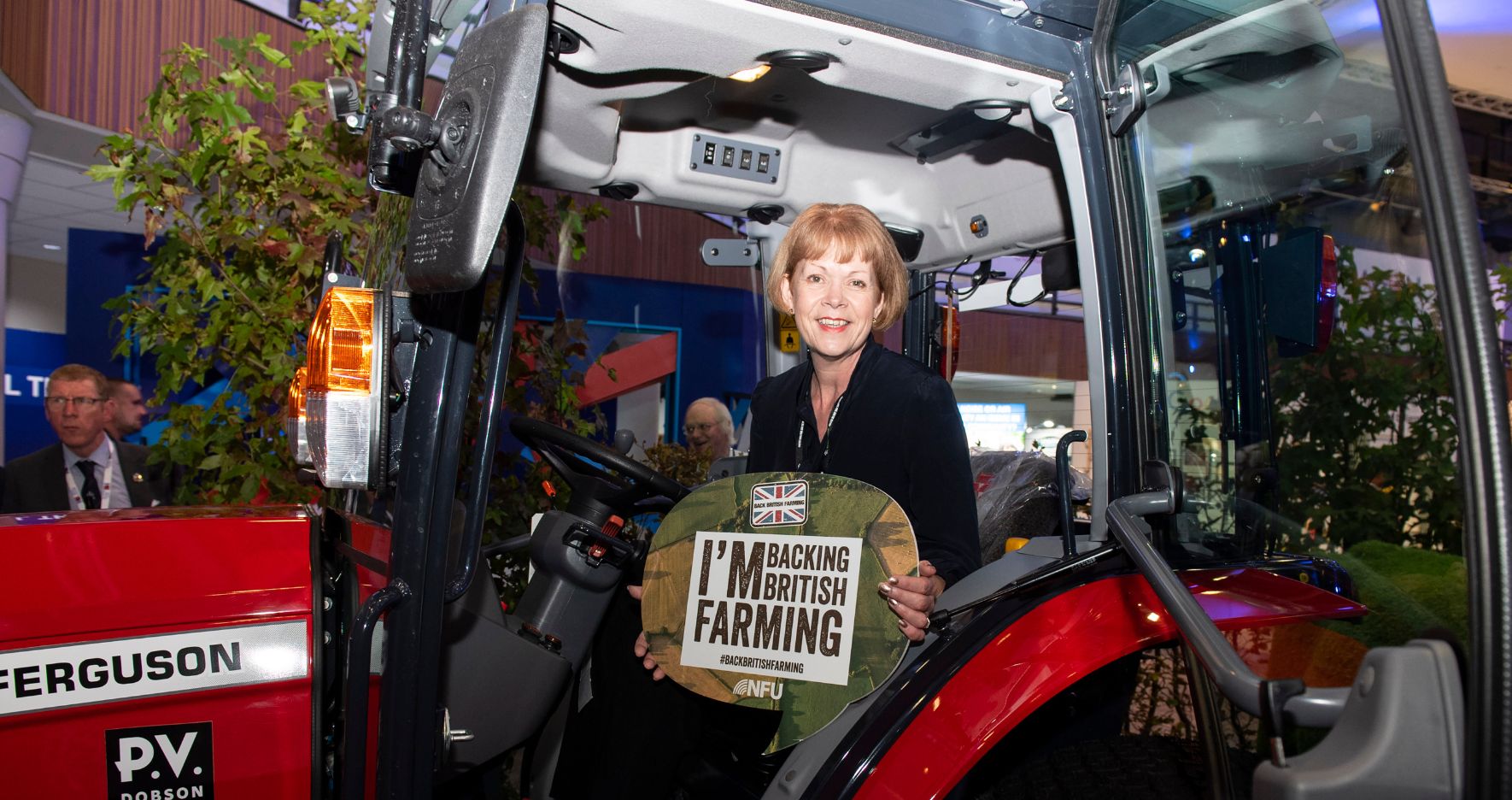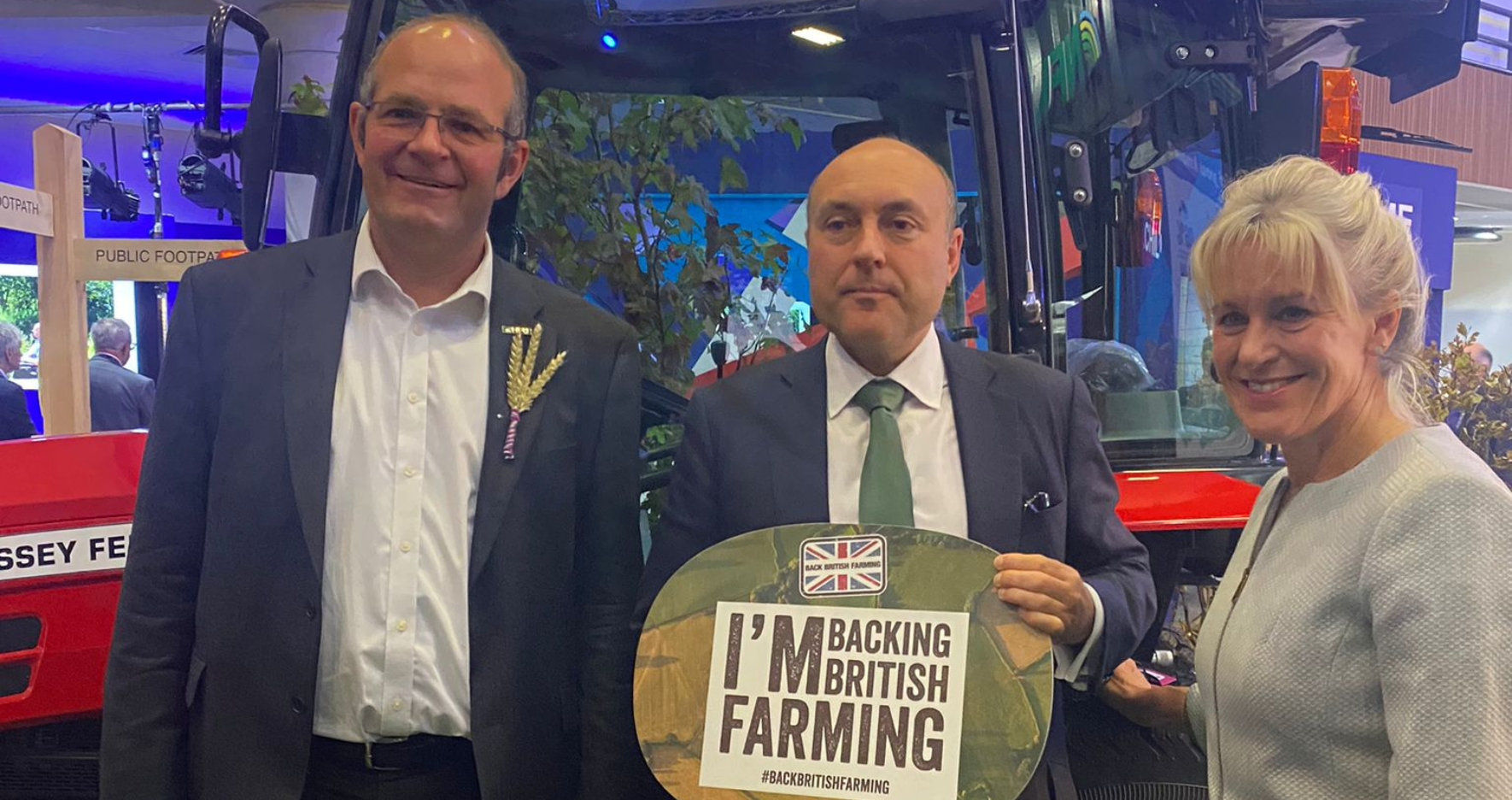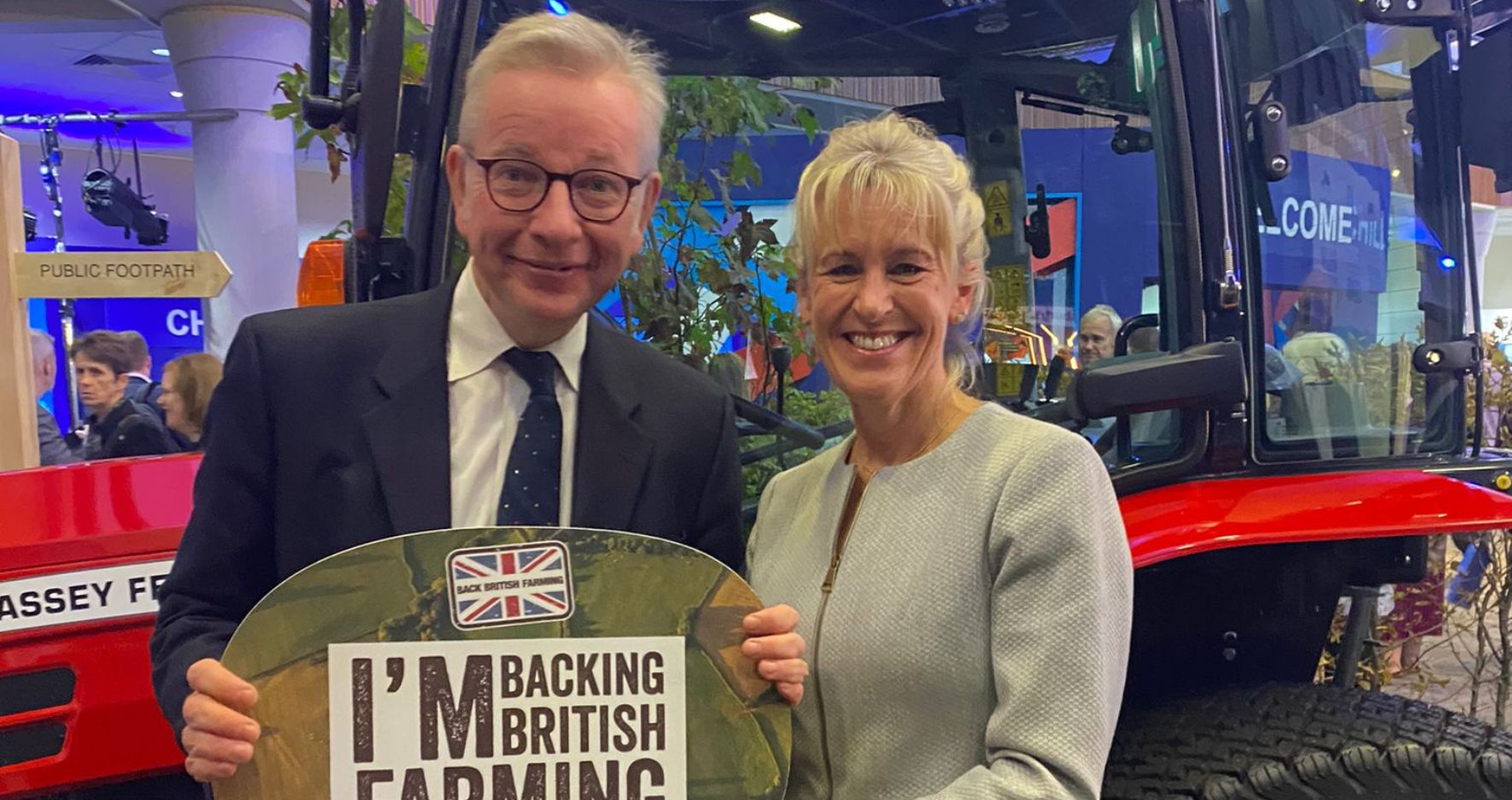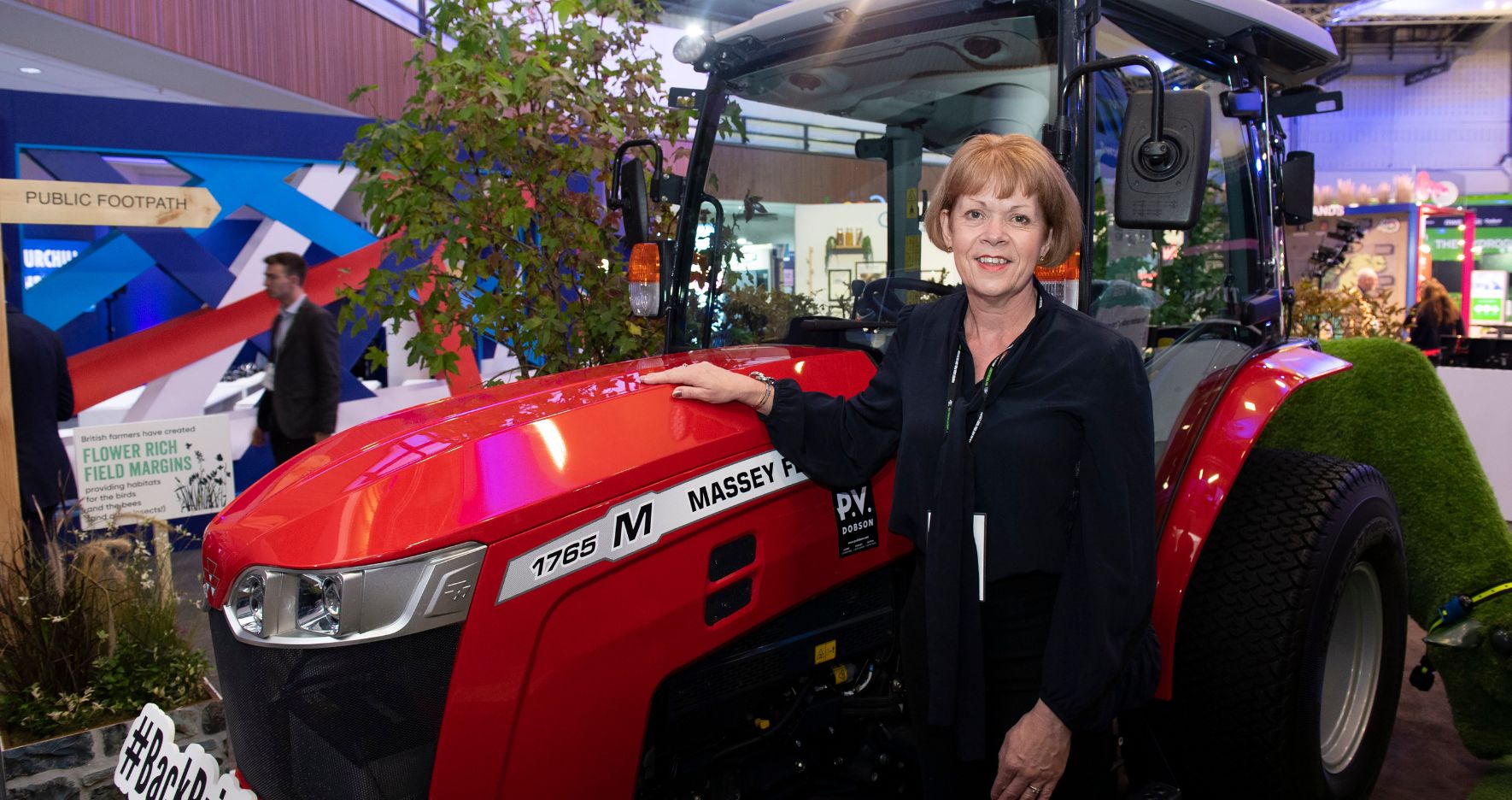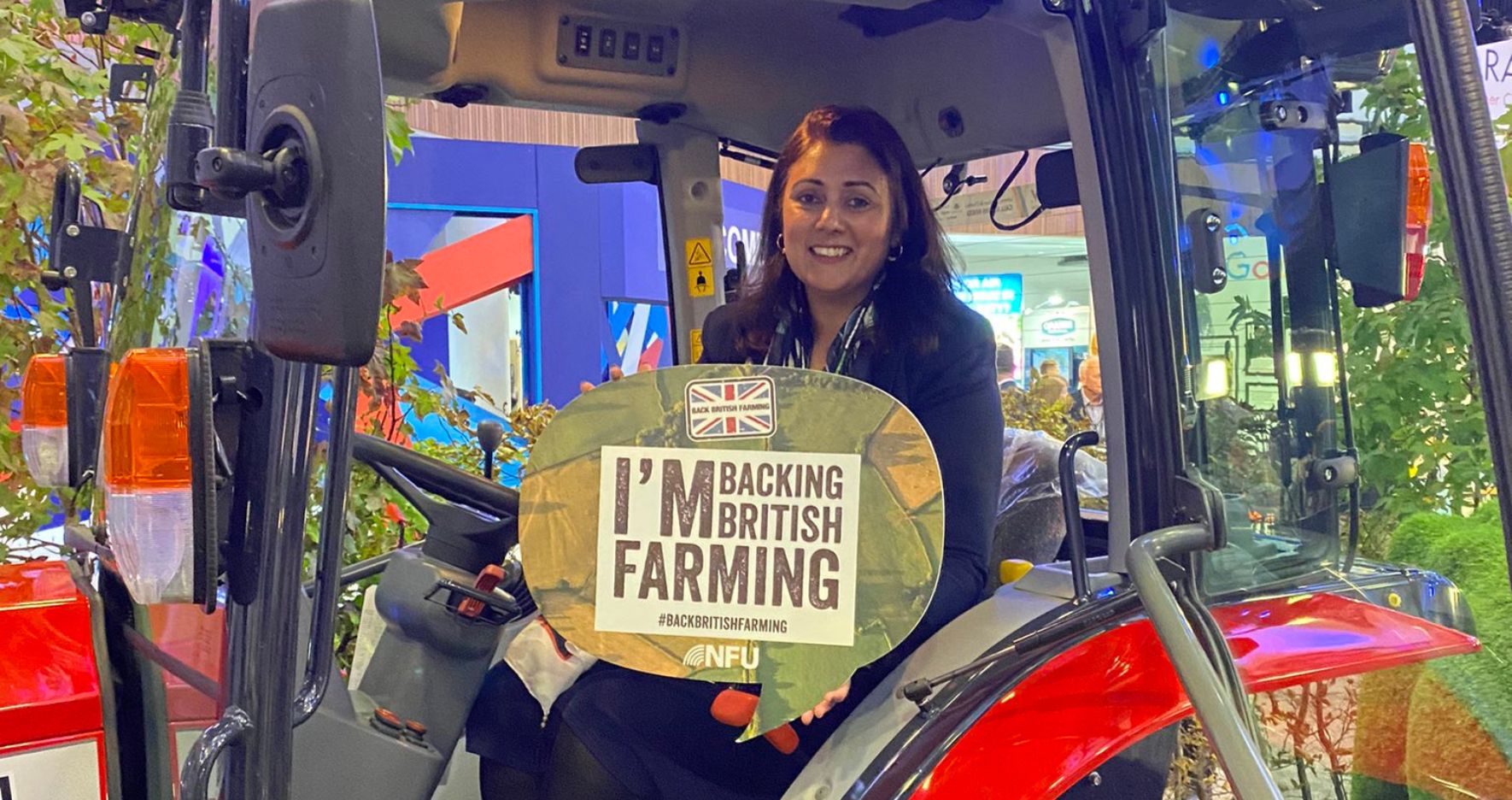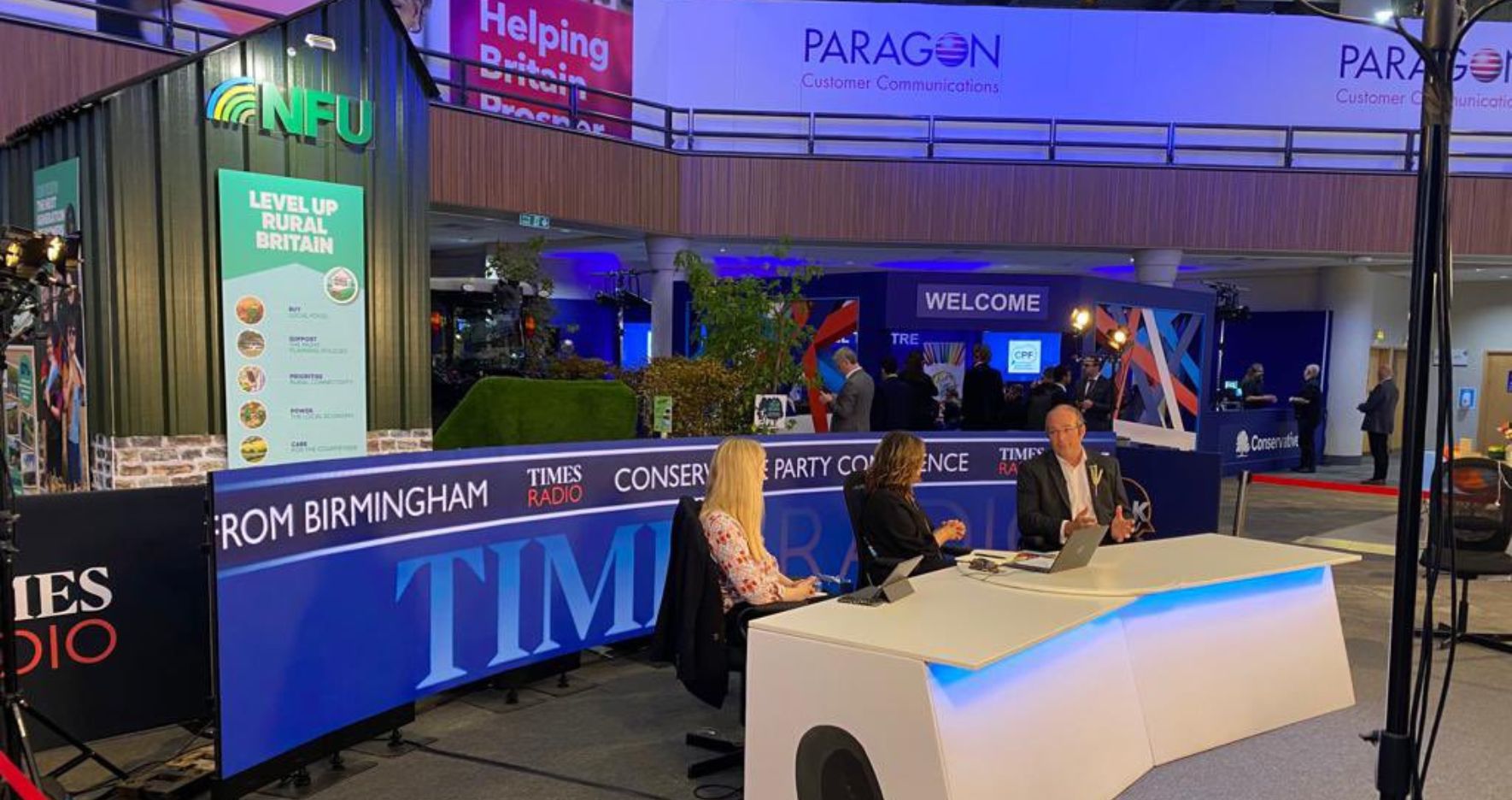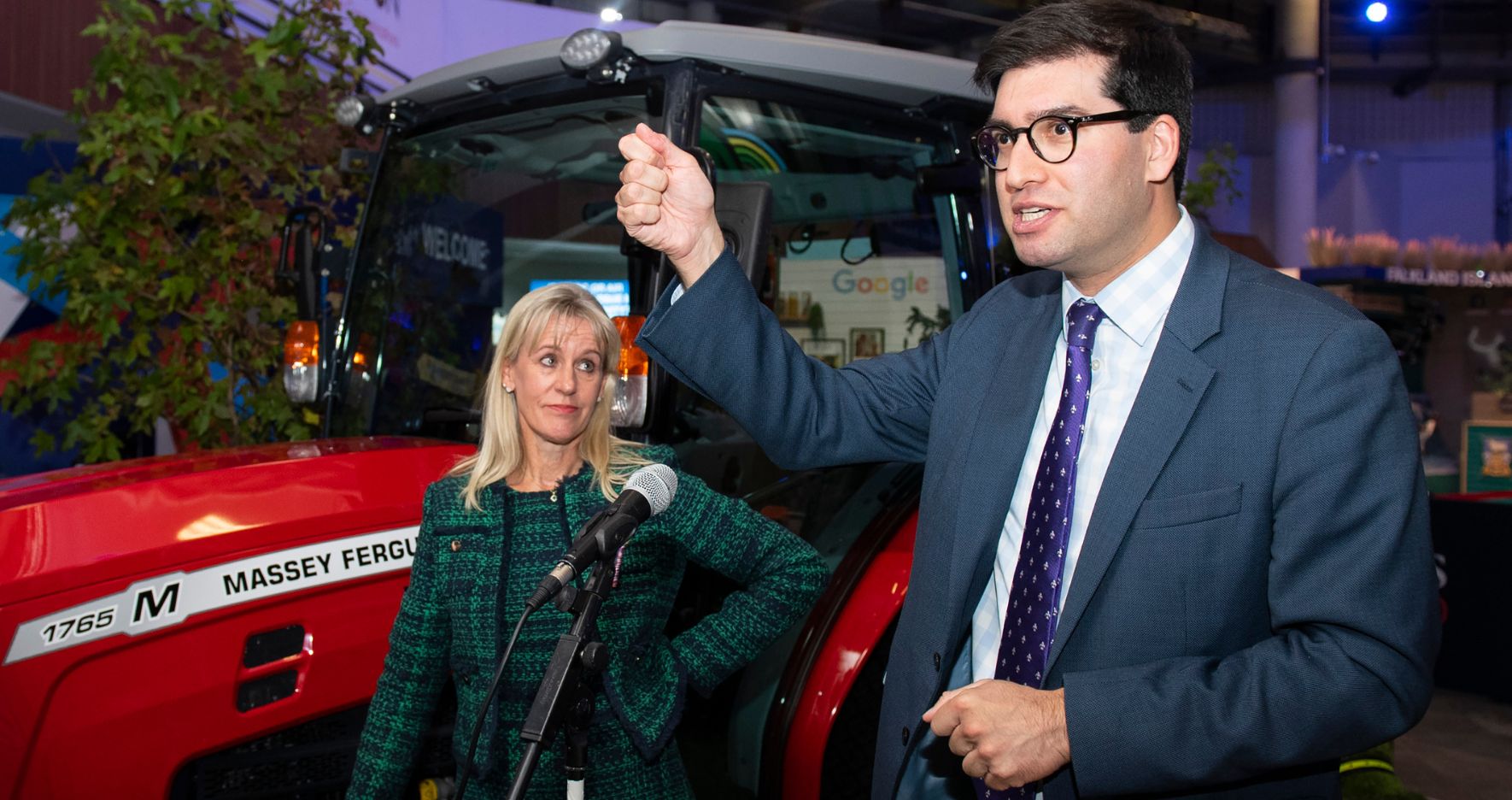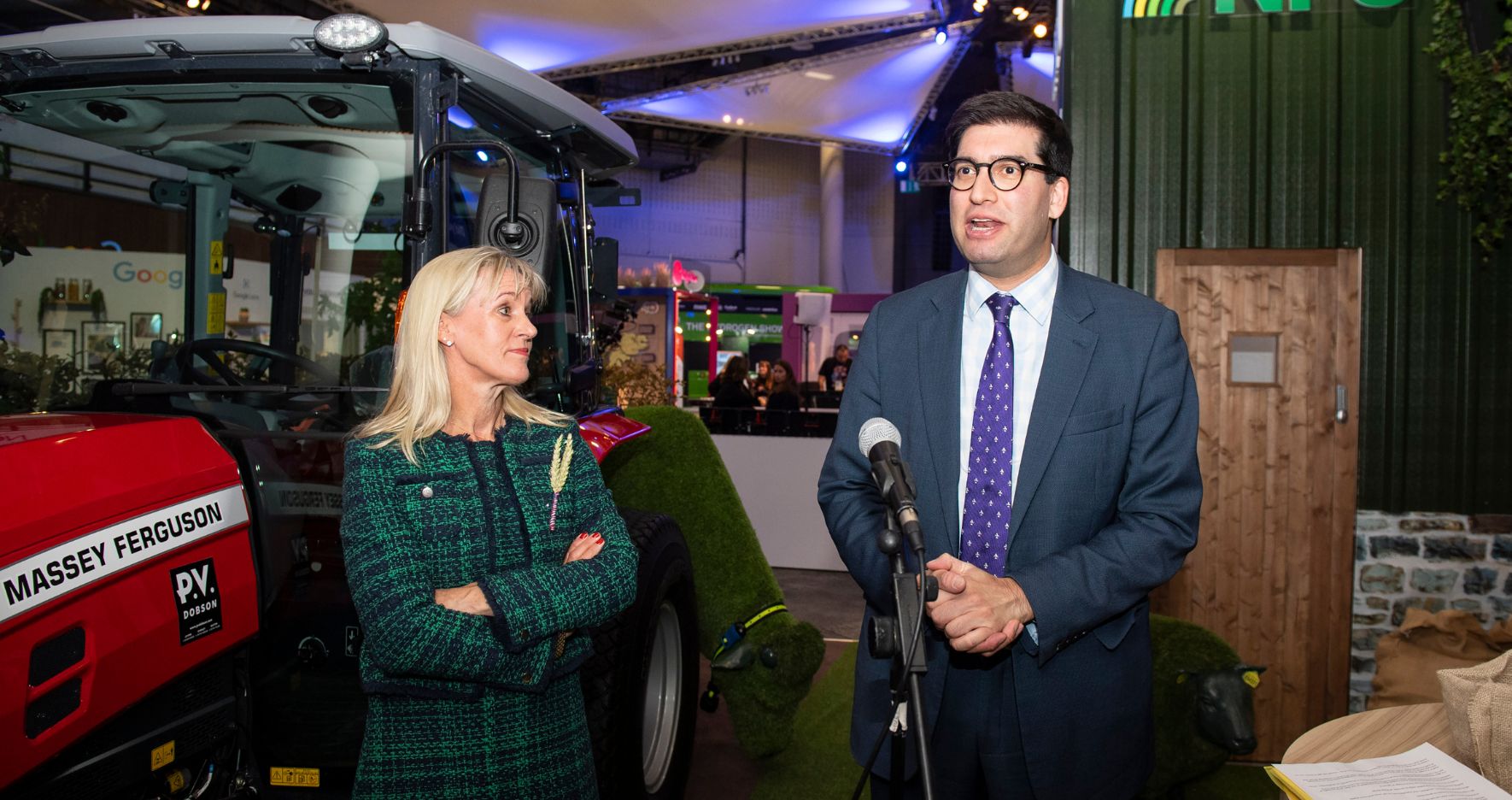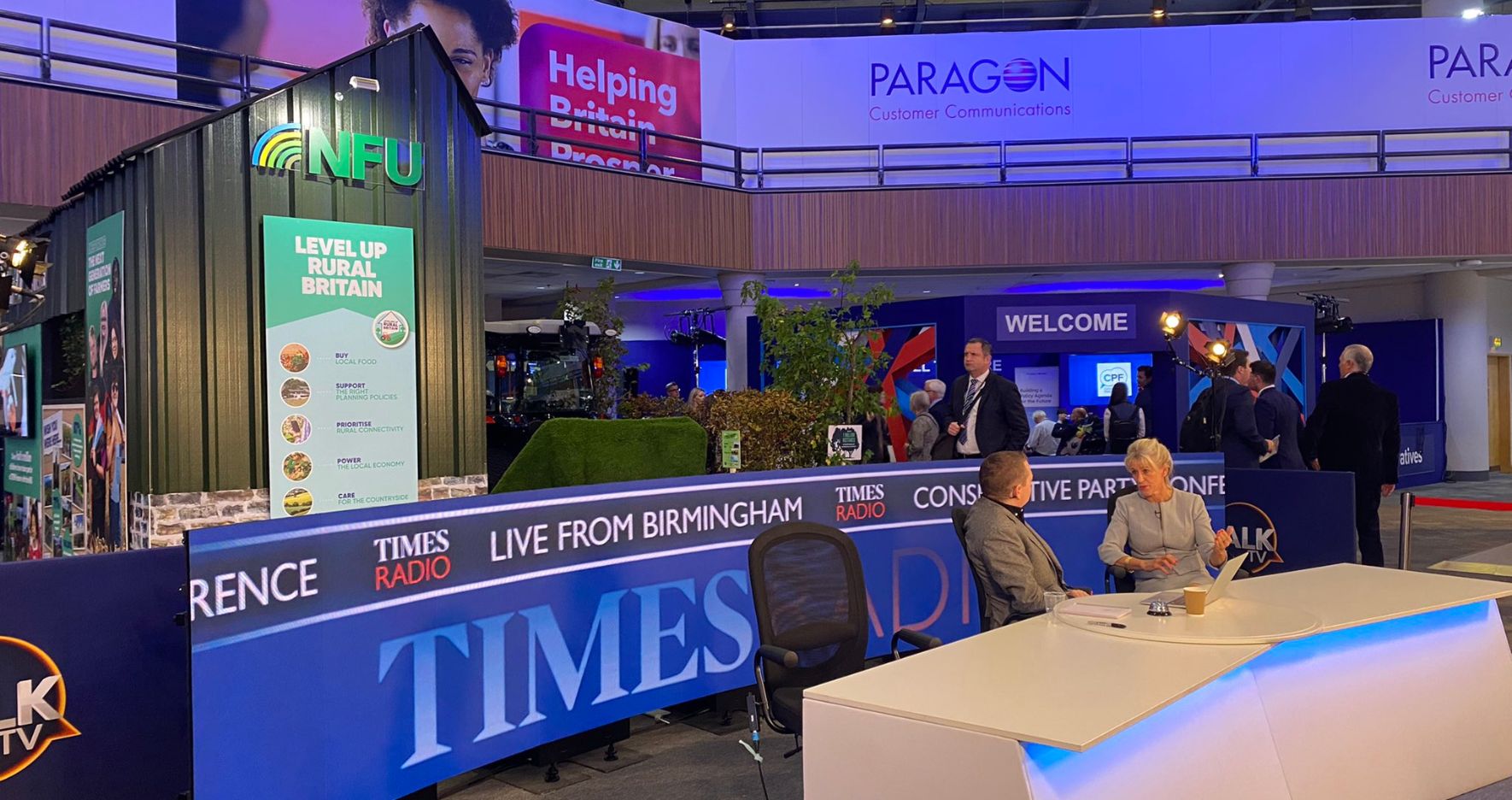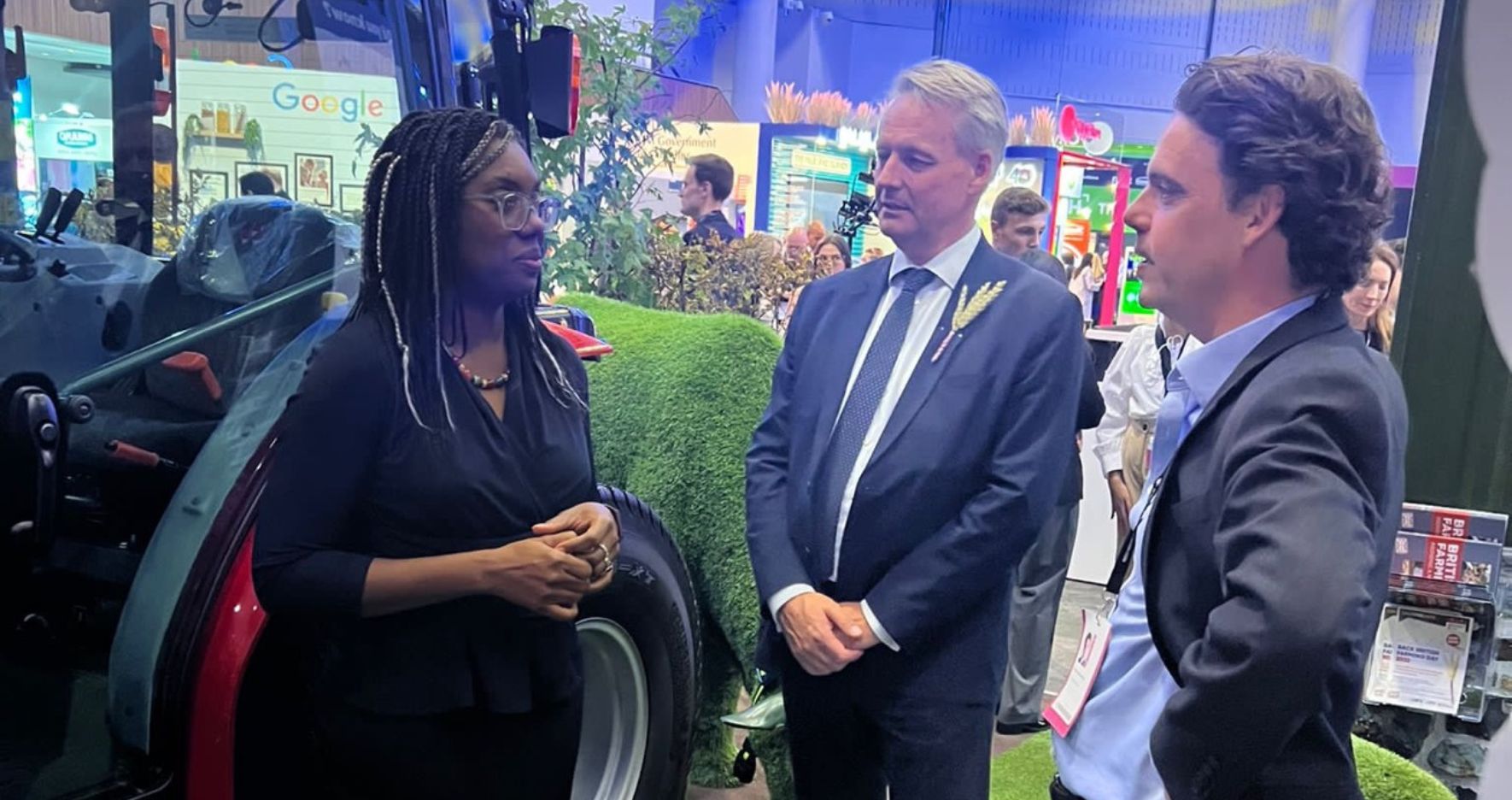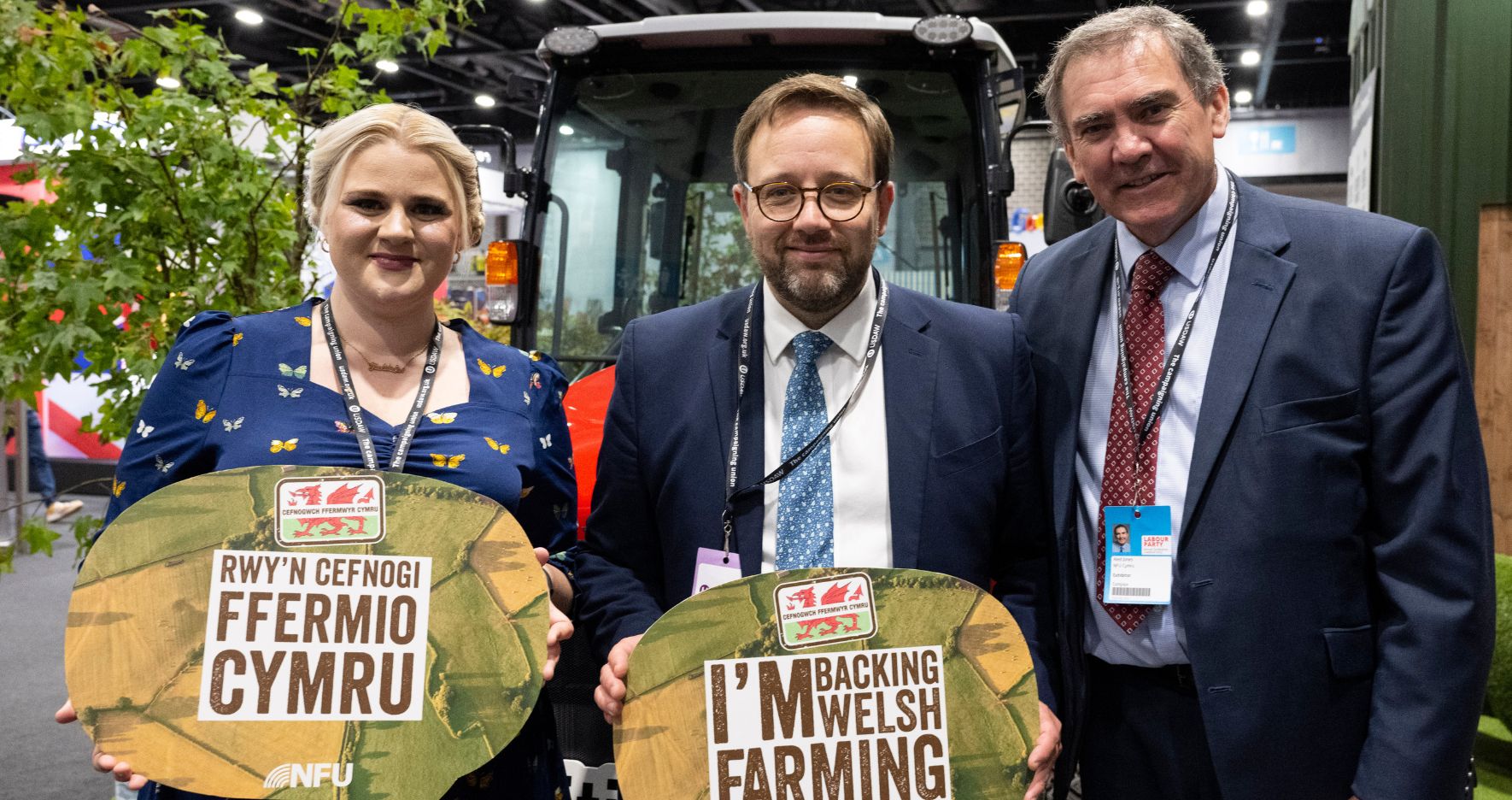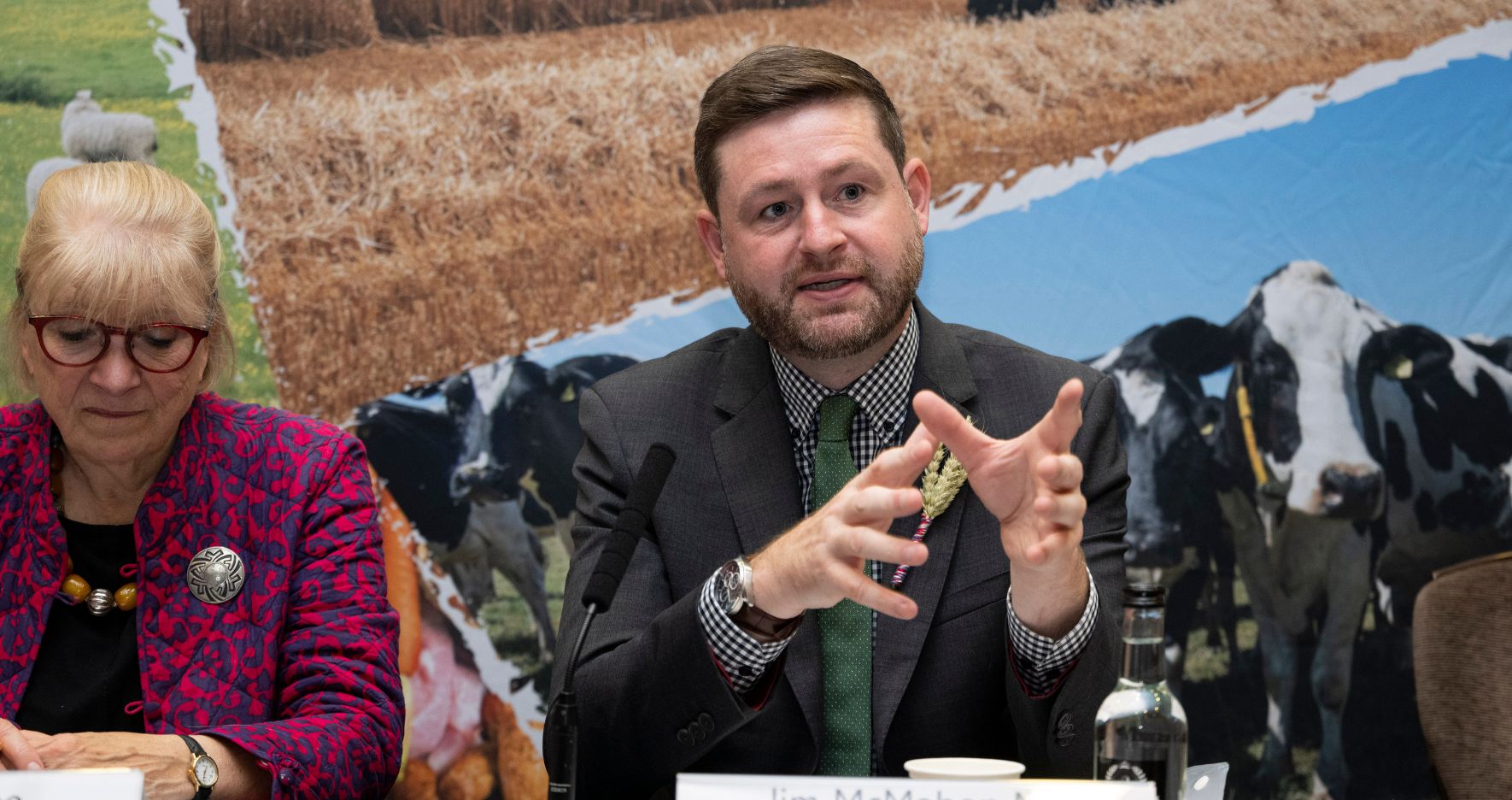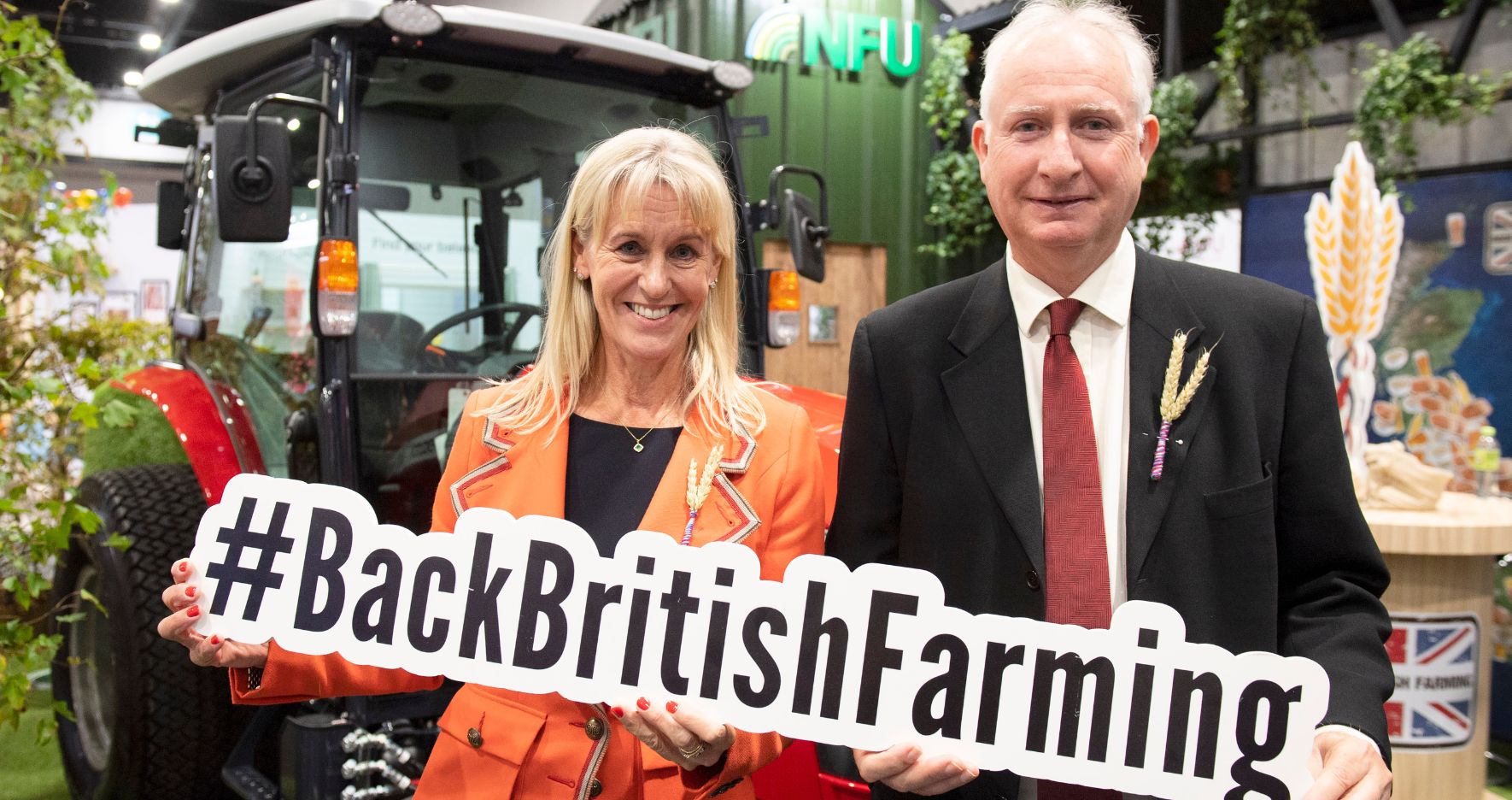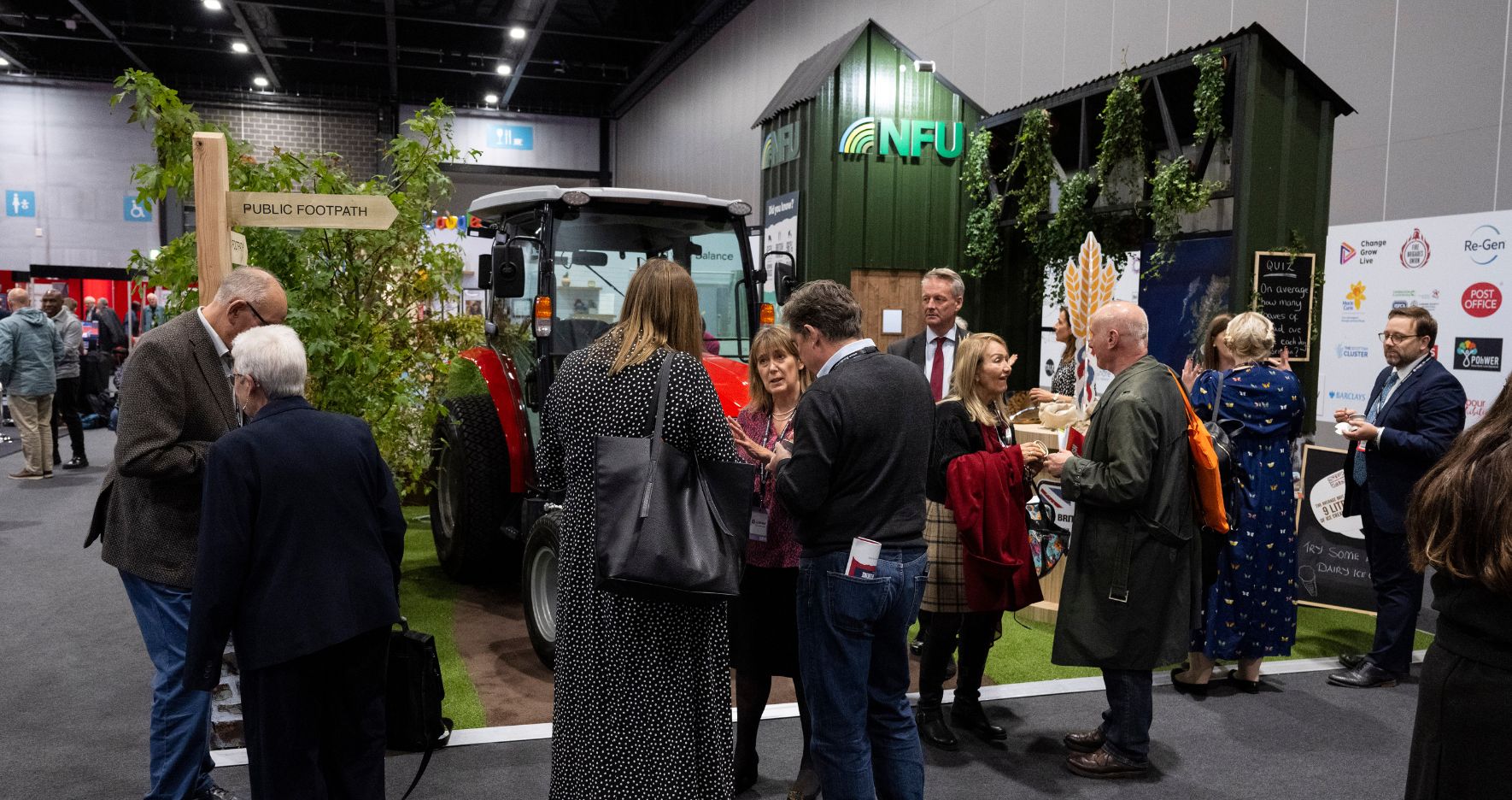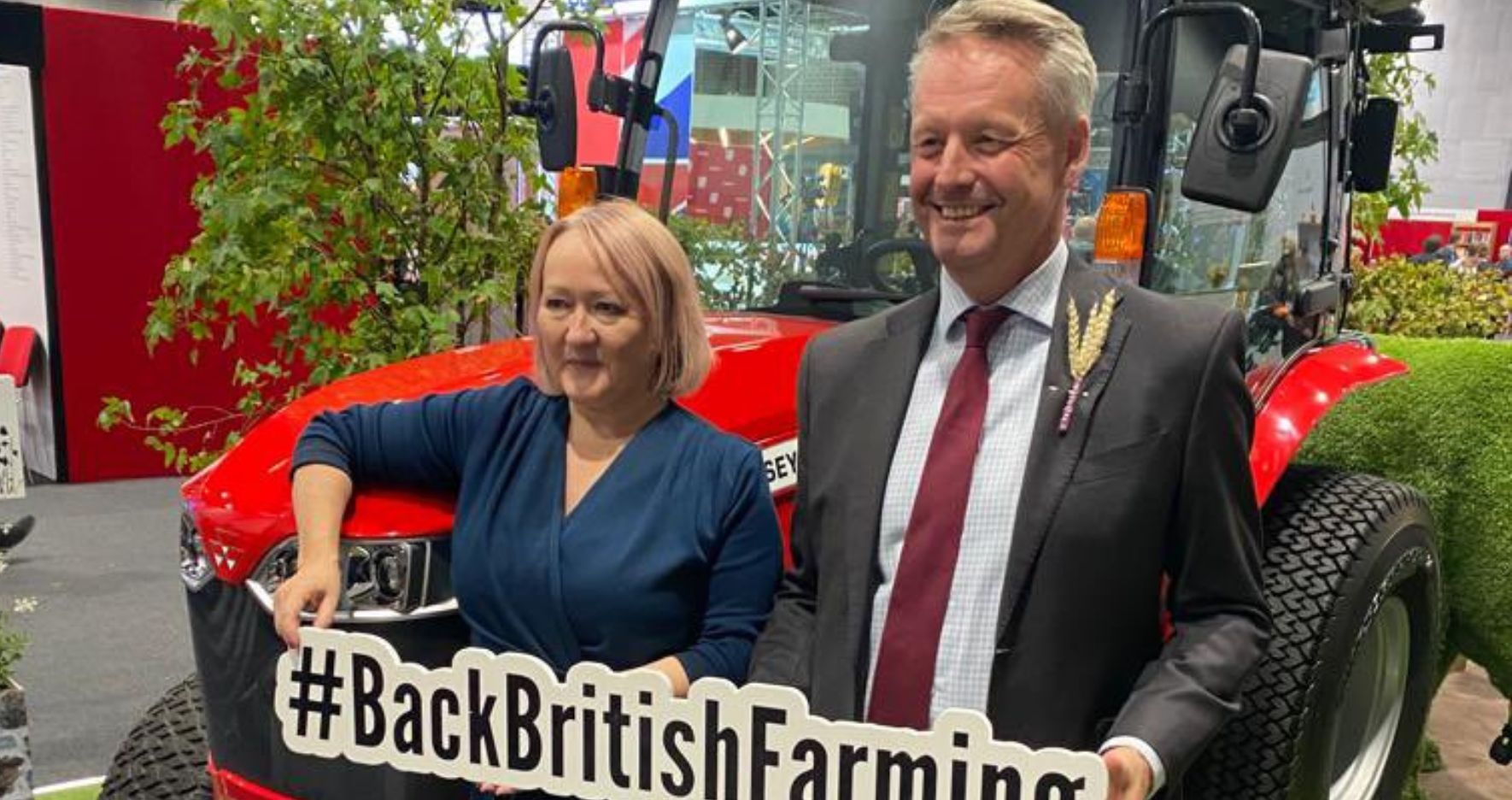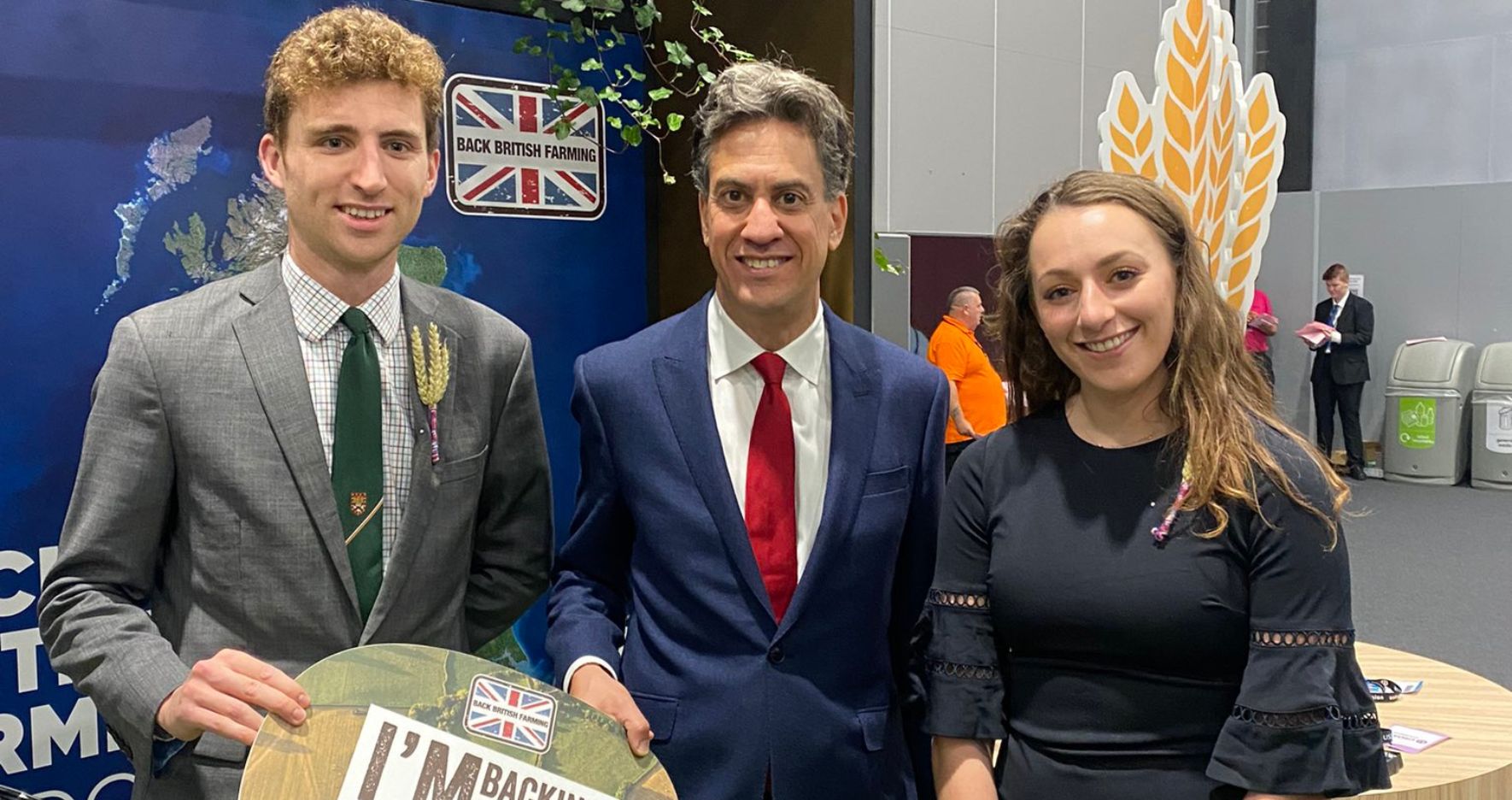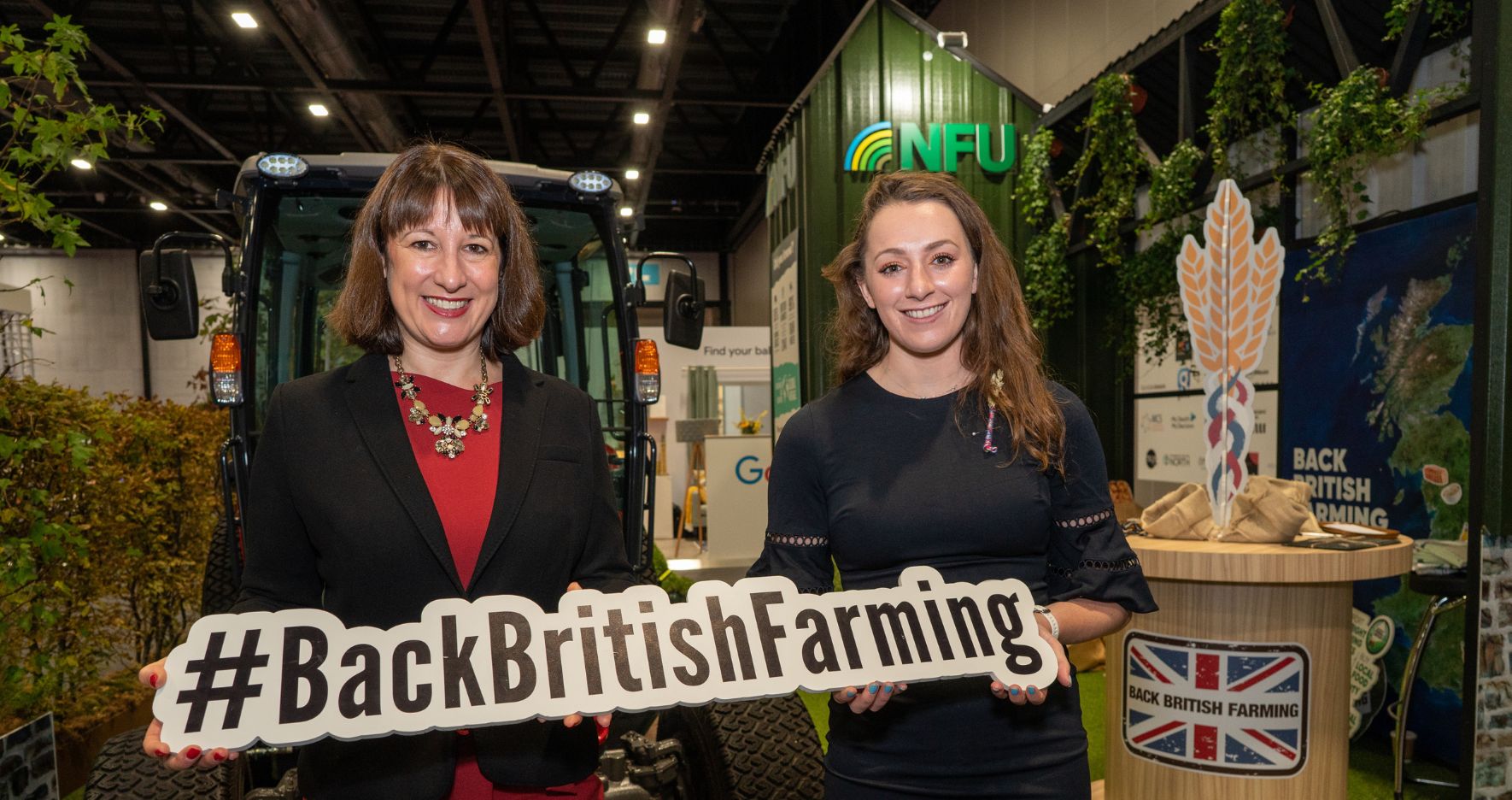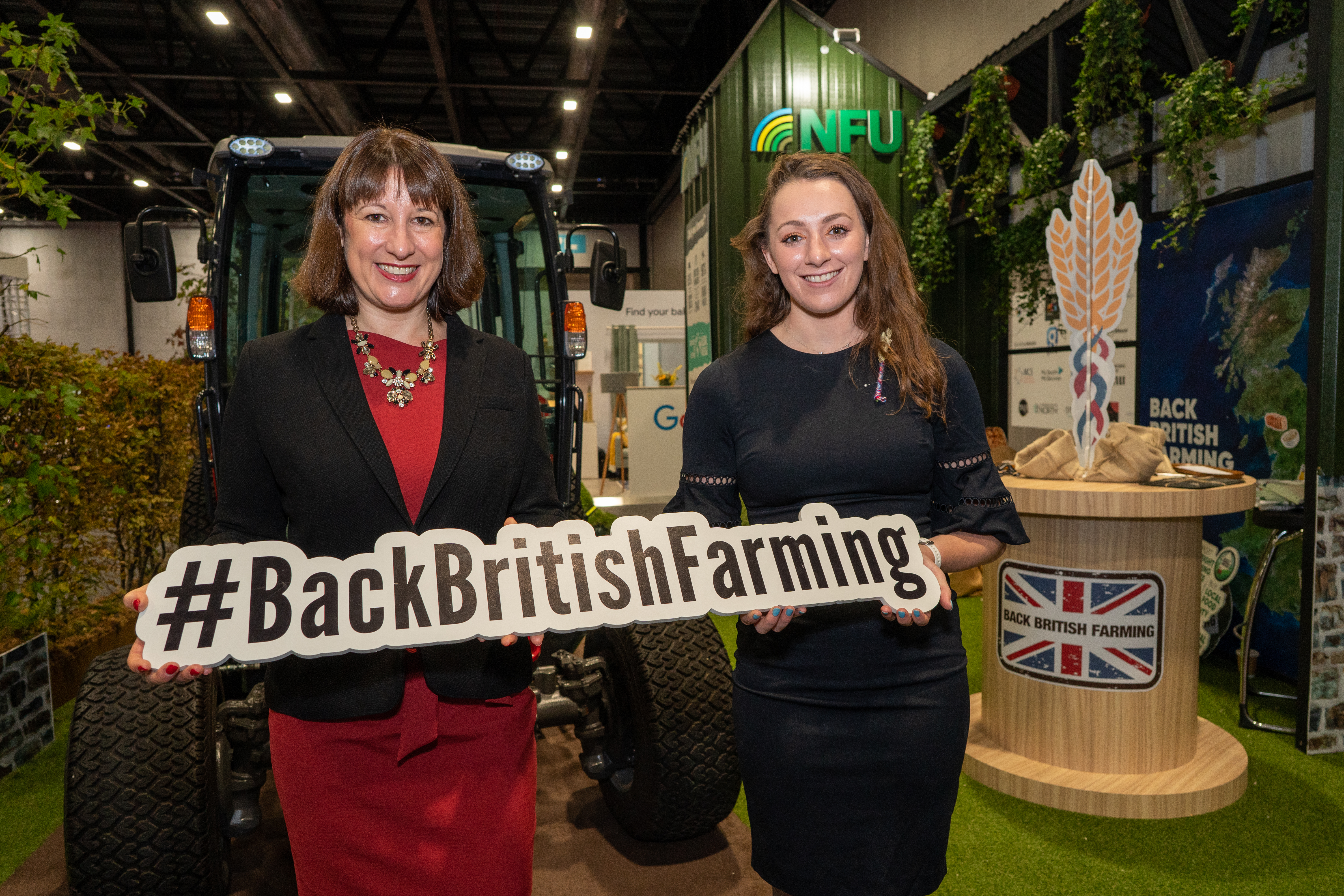 NFU fringe events
Fringe events are an important part of political party conference activity and a chance for members to get involved. We are hosting fringe events at the Conservative and Labour party conferences, bringing together a range of speakers to discuss the parties' visions for the future of domestic food production and the policies needed to support a thriving agricultural sector.
For rural and urban voters alike, food policy will be crucial at the next election. Given the inflationary pressures weighing on families and farmers up and down the country, we will be asking how both parties will ensure British farming businesses can continue to deliver high-quality, affordable, and climate-friendly food for the nation whilst also protecting and caring for our environment.
Officeholders carrying the torch
Over the course of party conference season, NFU Officeholders will be busy not only engaging with visitors to the NFU stand but also participating in fringe events hosted by other organisations – carrying the torch for British agriculture and ensuring the voice of NFU members is heard loud and clear.