The NFU Discovery Barn was back on the road for its fifth season. This year it was scheduled to attend 24 events across the country, from April to September.
Educating children about food and farming
The Discovery Barn plays an important role in promoting our Back British Farming campaign to children under 12. It helps to connect them with the food they eat by inspiring them to think about farming. The barn's activities provide an engaging way to talk to children about food, where it comes from, and how it is produced. 
It also promotes the work farmers do across the country to produce food and look after the farmed landscape for all to enjoy.
Getting children excited about farming can help their food education enabling them to be informed and knowledgeable as they grow up.
Virtual reality
In addition to our ever-popular wooden dairy cow, Annabelle, our virtual reality headsets provide a real opportunity for visitors of all ages to immerse themselves in the world of farming.
Memories are made when children giggle with delight at getting licked by a virtual cow, or duck when a basket of apples tips over on them.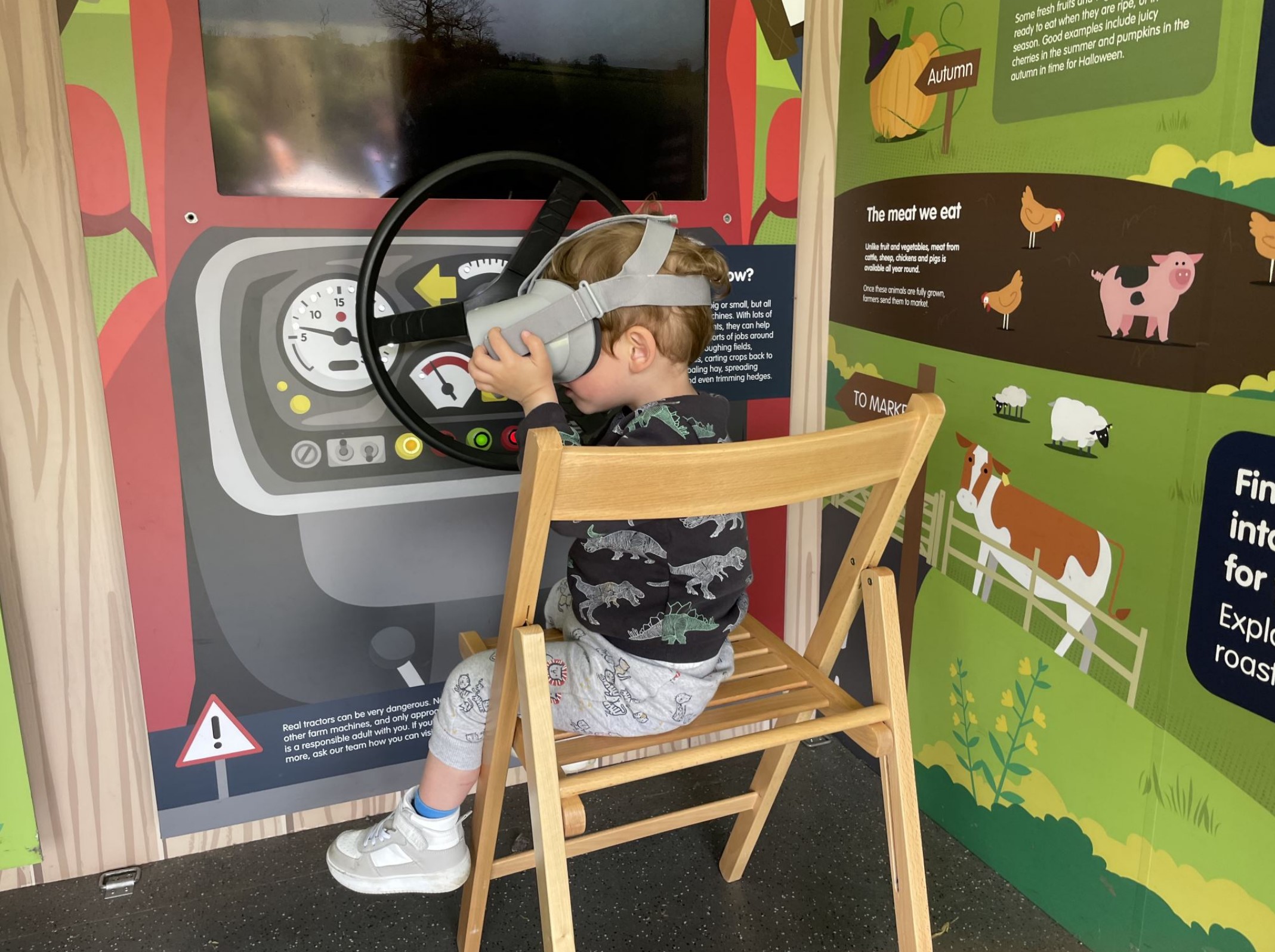 Where we were in 2022
We took the Discovery Barn to seven new events this year, including Brighton Foodies Festival, Bedford River Festival and Valley Fest near Bristol, to connect with a new urban audience.
Countryside Lincs 2022
CountryTastic 2022
Brighton Foodies Festival
Reaseheath Family Fun Day
Royal Welsh Smallholding and Countryside Festival
Hertfordshire County Show
Staffordshire County Show 2022
Rutland Jubilee County Show
South of England Show 2022
Royal Three Counties
Lincolnshire Show
Devon County Show
Great Yorkshire Show
Better World Festival
Royal Welsh Show
Bedford River Festival
New Forest and Hampshire County Show
Deer Shed Festival
Valley Fest
Geronimo
Bucks County Show
Orsett Show
Westmorland County Show
Penistone Show
Blenheim Palace International Horse Trials