During the tour, The Princess Royal was shown around the farm by NFU member Eddie Andrew whose family has set out to build a thriving, sustainable dairy business with innovation at its heart.
To achieve its ambitions of reaching net zero by 2040, the dairy sector is increasingly focused on generating energy on their farms, and Eddie has big plans for Our Cow Molly.
Eddie and his family have solar panels on their shed roofs already helping to power the dairy, but they want to go further. They plan to harness energy from the slurry produced by their herd of dairy cows to provide electricity for the entire farm, ice cream parlour, milk processing and bottling plant using aerobic digestion as well as potentially powering their fleet of milk delivery vans using captured methane.
On the farm tour, The Princess Royal saw progress being made on a new building that will provide a state-of-the-art home for the farm's herd thanks to the use of robotics, increased solar power and the ability to collect the slurry that will hopefully power an on-farm anaerobic digester.
"Hopefully with The Princess Royal's interest in on-farm energy, it will raise the topic that farmers can not only produce food but energy too if supported to do so."

NFU member and dairy farmer Eddie Andrew
117263,117264,117265,117266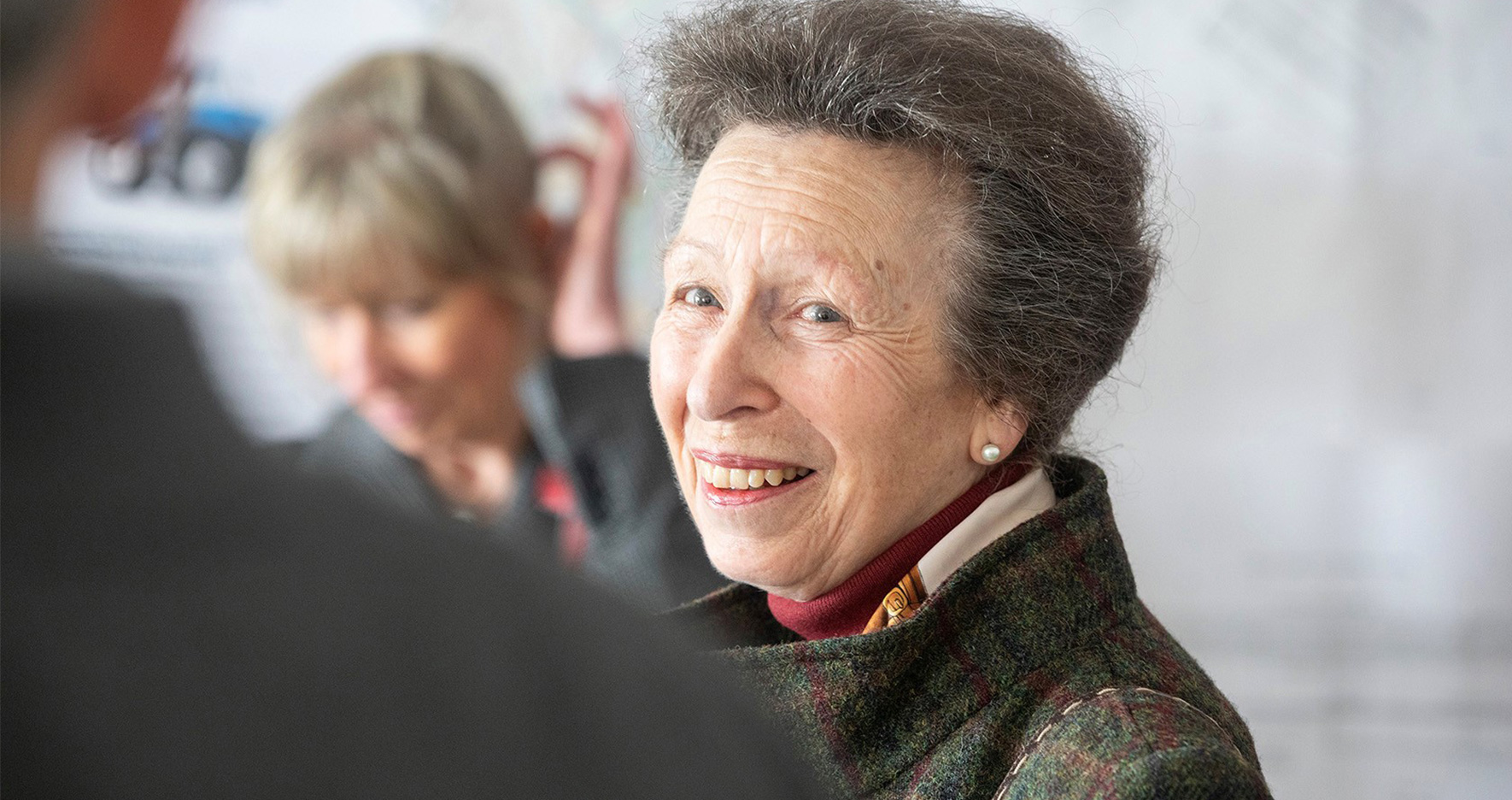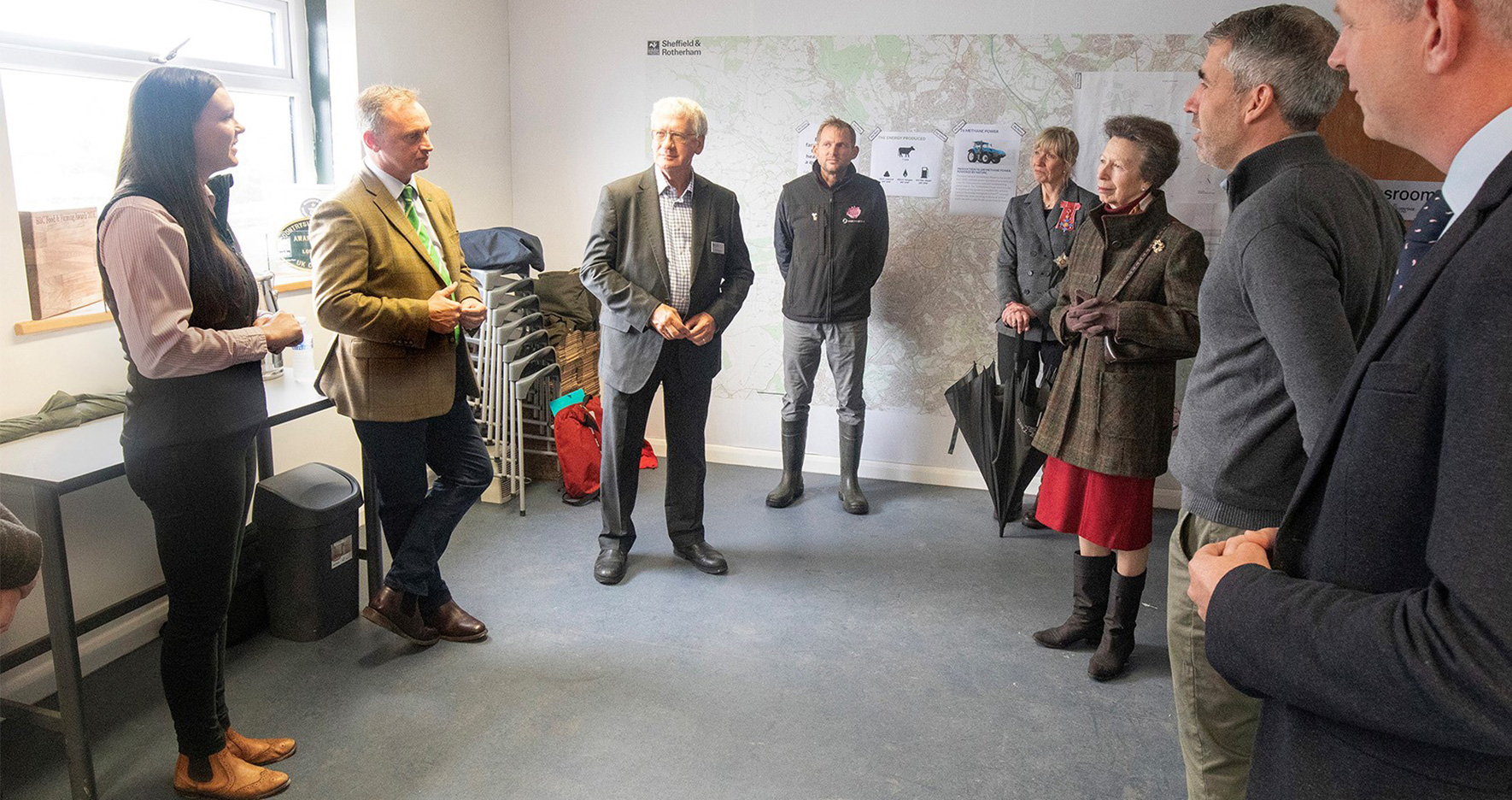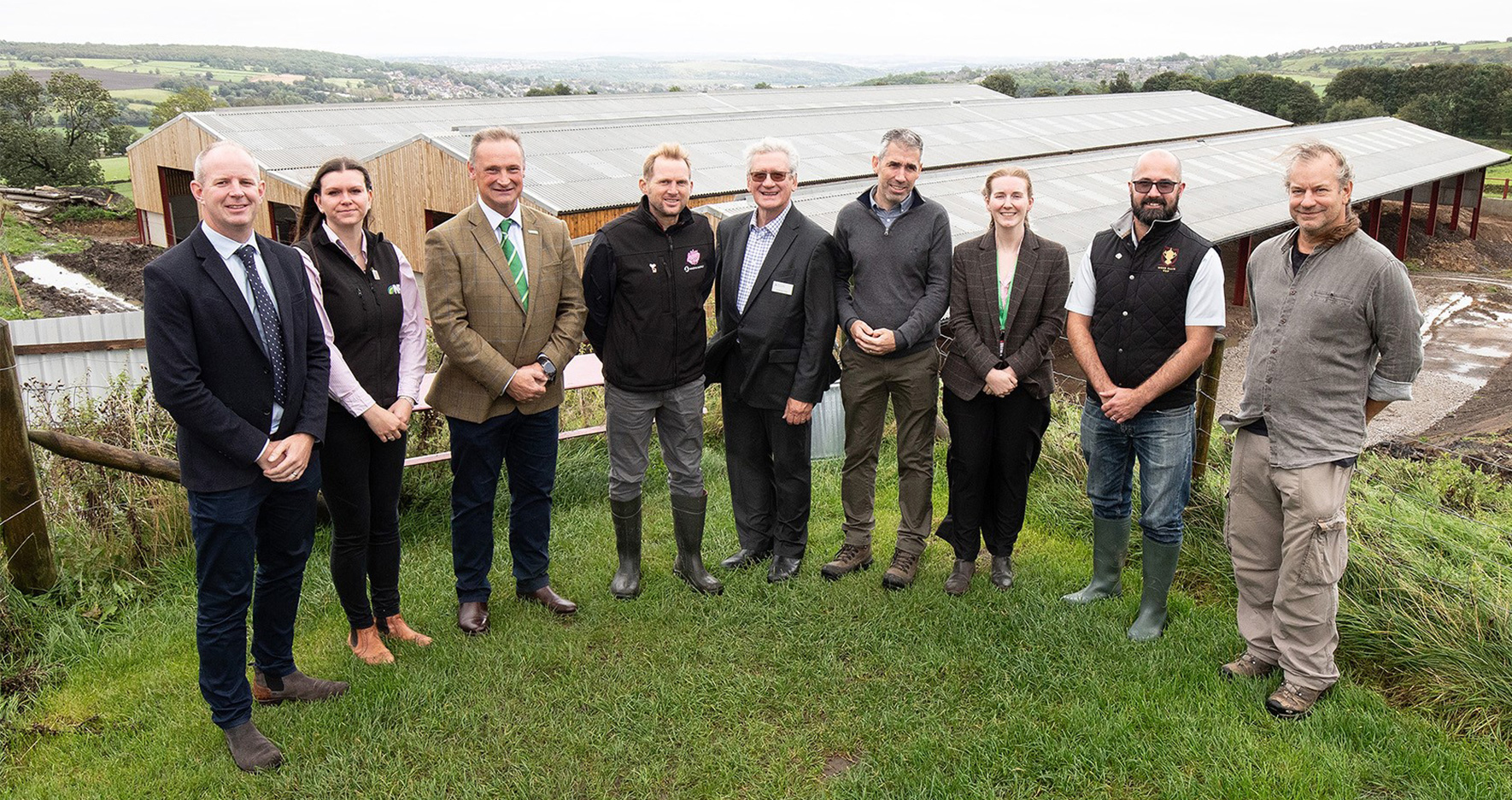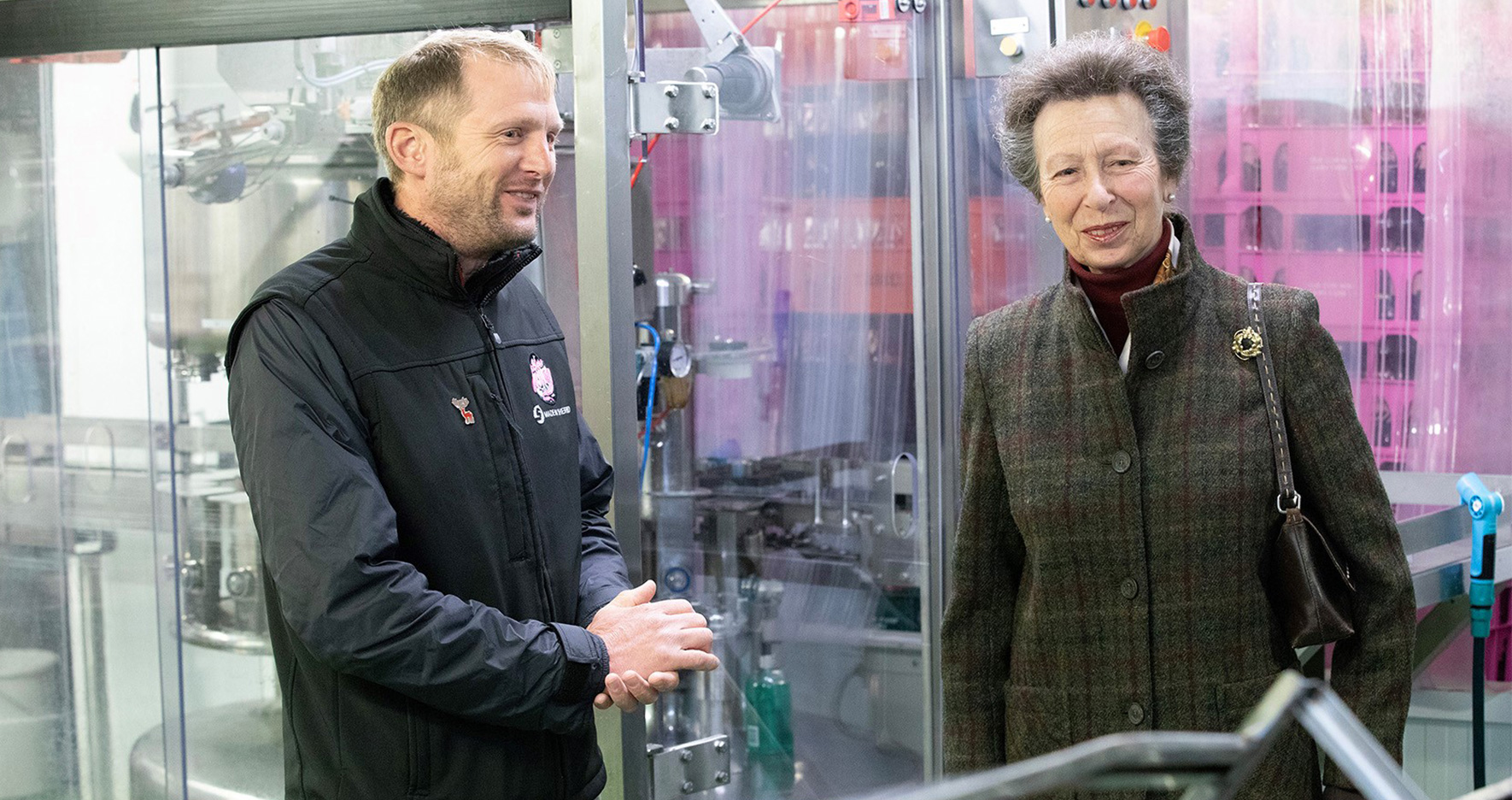 University partnership
In addition to researching renewable energies, Our Cow Molly has developed a close working relationship with Sheffield University, initially supplying all its coffee shops with its own milk. A key goal has been to reduce the number of single-use plastic milk bottles, and thanks to a move to bring back the milk churn, the number of plastic bottles used has been cut by 87,000 a year. Now, the dairy is a fully fledged University research partner.
The farm tour took in a horticultural trial run by Sheffield University and the University of Manchester. The trial is testing a new soil-free growing medium and hydroponic system which uses as low input as possible, requiring no lighting or heating, on leafy green crops such as lettuce and cabbages.
Finally, The Princess Royal met with NFU North Regional Director David Hall, West Riding County Adviser Jennifer Costello, dairy board vice-chair Paul Thompkins, and representatives of Defra, Arla, Biolectric, and Sheffield University to discuss on-farm energy and farming technologies.
Paul Tompkins reaffirmed the importance of on-farm renewables as a key part of the dairy sector's net zero ambitions. "The Princess Royal's visit was an opportunity to shine a light on the unharnessed potential for producing more energy from dairy farms," he said.
Mr Hall said: "The work that Eddie has done on his journey to net zero with Our Cow Molly is a credit to him and his family, and it was a great opportunity to show this to The Princess Royal as part of the visit. We hope that other farmers take inspiration from this work and look at how energy can be generated on-farm."
'We just need support'
Eddie says that using on-farm energy plants to power a farm from only slurry is something all dairy farms could do, and that its energy has the potential to heat one quarter of UK homes.
Commenting on the visit, Eddie said: "It was great to have so many people all in the same room that need to hear that this can actually happen. The potential for every dairy farmer producing milk to produce it without the need for fossil fuels is within our grasp. We just need support.
"Hopefully with The Princess Royal's interest in on-farm energy, it will raise the topic that farmers can not only produce food but energy too if supported to do so."
To find out more about the support that dairy farmers need check out the Dairy sector resilience plan.