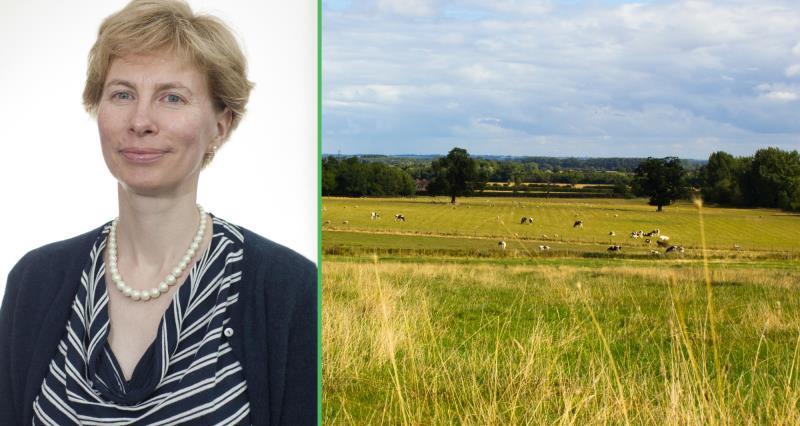 The NFU's chief environment adviser Diane Mitchell has been re-elected as vice chairman of a high profile European environmental group.
Dr Mitchell was re-elected to the position with Copa Cogeca, the European farmers' organisation. Through the working party on the environment, she will join with European colleagues to represent the views of around 13 million farmers to policymakers.
A particular priority will be continuing the work on upcoming air quality rules – known as the National Emissions Ceiling Directive.
The rules are currently the subject of ongoing negotiations between the European Parliament, the Council and the Commission.
Diane will work with staff in headquarters, and with the NFU's Brussels office, to ensure that the impact of this and other legislation is minimised for UK farmers.
The working party is also a high-profile opportunity to showcase the environmental credentials of many NFU members through the Campaign for the Farmed Environment.
Diane and NFU Environment Forum member Richard Bramley recently profiled the CFE's work at an environmental workshop in Brussels before decision-makers, policy officials and conservation groups.
Diane said: "I'm very pleased to be able to carry on as vice chairman. The environment working party has huge influence over an several crucial pieces of legislation and its essential we make these work for NFU members. Through its membership of Copa, the NFU has a chance to work directly with policymakers in Brussels and so making the most of it is absolutely vital."