Minette Batters, NFU President
Minette runs a tenanted family farm in Wiltshire. The mixed farming business includes a 100 cow continental cross suckler herd, and a small herd of pedigree Herefords as well as sheep and arable. Diversification includes the conversion of a 17th Century tythe barn into a wedding and corporate events venue, and horse liveries. Minette co-founded the campaigning initiatives 'Ladies in Beef' and the 'Great British Beef Week'.
She has been an NFU member from grassroots through to County Chairman; she served as Wiltshire's Council delegate and also as Regional Board Chairman for the South West. Minette has also been a member of NFU Governance Board and served as NFU Deputy President for four years from 2014 to 2018. Minette is also a Trustee of Farm Africa.
Representation
Minette chairs:
Minette is the policy lead on:
AHDB review
Animal ID and movements
Education
EU and international relations
Food chain: Retailers/brands
Food service
Industrial strategy
Science and research and development
Taxation and fiscal policy
Trade and standards
Stuart Roberts, NFU Deputy President
Stuart farms 120 hectares in Hertfordshire in partnership with his wife. A third generation arable and livestock farmer at Hammonds End Farm, Harpenden, Stuart has also worked for Defra and the Food Standards Agency and held senior management roles within the meat supply chain.
The farm incorporates around 100 hectares of combinable crops supplying grain to more than 50 artisan mills and bakers throughout the UK. The remaining land is predominately permanent pasture and a small amount of woodland. The farm includes a small pedigree Hereford herd and a flock of Lleyn Sheep. The business also includes a flock of laying hens.
Stuart was elected to the post of NFU Deputy President in February 2020 after serving two years as Vice President.  He previously chaired the NFU Hertfordshire branch and served on both the East Anglian livestock and combinable crops board. Stuart has also previously served on the boards of Red Tractor and the Agriculture and Horticulture Development Board. 
Stuart has a daughter and three sons and enjoys cycling and running (slowly).
Representation
Stuart chairs:
Governance board
Farm Safety Partnership
NFU forum liaison
Stuart is the policy lead on:
Animal health and welfare including bTB
Banking
Clean air strategy
Farm assurance and labelling
Food safety
Health and safety
Infrastructure (HS2, roads etc)
Net zero (renewables/climate change)
Rural crime
Water (abstraction, flooding and pollution)
Tom Bradshaw, Vice President
Tom farms in partnership with his wife, Emily, and his parents in North Essex.  Alongside a small owned farm they run a larger contract farming business growing a range of combinable crops across 950 hectares in North East Essex. The home farm is based around arable production but has also diversified into equestrian and renewables. 
Tom has represented the NFU from Local Branch Chairman through to Chair of the National Combinable Crops Board.
Representation
Tom chairs:
Tom is the policy lead on:
Agricultural transport
Inputs
Plant health
Productivity programme
Regulation review and enforcement
Rural development and Planning policy
Tenancy issues
Workforce supply and skills

 
John Davies, NFU Cymru President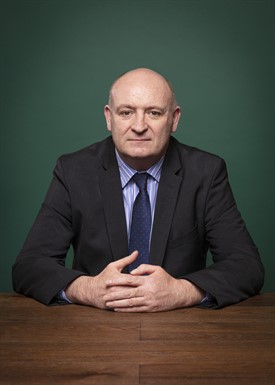 John Davies farms with his family in Merthyr Cynog, near Brecon. He is married to Menna with two children, Sioned and Brychan. He has 100 suckler cows, 1,000 ewes, and runs a silage contracting business and holiday accommodation. John is currently club leader of his local Pontfaen YFC and a community councillor.
He was President of the Royal Welsh Agricultural Society in 2012 and currently sits on the RWAS Board of Management.
Visit NFU Cymru.
Terry Jones, NFU Director General
Terry Jones re-joined the NFU as its Director General in April 2016.
For five years previously he had been running food industry trade associations. In 2011 he joined the Food & Drink Federation (FDF) as its Director of Communications, where he sought to bring to life how food manufacturers could deliver increased rates of sustainable growth.
Leaving FDF at the end of 2014, he took up the post of DG at the Provision Trade Federation (PTF) looking after the interests of businesses involved in the UK bacon and dairy trade.
Before working at FDF and PTF Terry worked for the NFU from 2002-2011 in a variety of roles including Head of Government Affairs, Head of Food Chain and Director of Communications.
Terry lives in Cheshire with his wife Emma and their two daughters.
John Mercer, Director of NFU Cymru
John Mercer is the Director of NFU Cymru and is based in Builth Wells. He has overall responsibility for the management, resources and policy direction of NFU Cymru.
Originally from Llandovery, where his family are livestock farmers, John Mercer has worked his way up through the ranks of the NFU over recent years.
He started with NFU Cymru in 2004 as a Farm Policy Adviser before moving to NFU Headquarters to take up a senior policy adviser position he then went on to become the NFU Regional Director in the West Midlands before returning to his roots in Wales.
Fran Barnes, NFU Director of Communications
Fran is the Director of Communications at the NFU where she has responsibility for all external communications including press, campaigns, social media, online as well as NFU membership publications.
Fran joined the NFU as Head of Strategic Communications in 2012 before being promoted to Director. Prior to joining the NFU, Fran spent 20 years working at the BBC on national radio stations including BBC Radio Five Live and Radio 4.
Notably Fran was editor of On Your Farm, The Food Programme, Costing the Earth and Farming Today, which she led to achieve record audience figures.
Fran also deputised for the BBC's Head of Rural Affairs and worked closely with BBC 1's Countryfile and Radio 4's the Archers on collaborative programmes.
Since joining the NFU she has led communications campaigns around SOS Dairy, the Buy British response to the horsemeat scandal and developed and led the launch of the Back British Farming Campaign.
Fran believes communication through the NFU's digital channels is absolutely crucial to futureproofing the organisation's business strategy.
Andrew Clark, NFU Director of Policy
Andrew Clark is the NFU's Director of Policy, based at NFU HQ, Stoneleigh Park, Warwickshire.
He manages the NFU's policy development teams which span key commodity, food chain, animal health and cross-cutting policy and professional service teams. Andrew was appointed to his current post in July 2014.
He joined the NFU headquarters in January 1993 from Hertfordshire County Council and has filled a variety of roles including Chief Environment Adviser and, prior to his current role, Head of Policy Services.
Andrew lives with his family in Worcestershire where he grew up on a hop and fruit farm. He has a PhD in Environment Science from the University of East Anglia and is a Chartered Landscape Architect.
Martin Haworth, NFU Director of Strategy
Martin Haworth has a degree in Modern History from St John's College, Oxford University.
After university he became a stagiaire (trainee) at the European Commission in Brussels in 1973. He subsequently joined the full time staff of the Commission working in the External Relations and Information field. Besides working in Brussels he was also in the New York delegation (1975-78 where he was the EC's press attaché at the United Nations) and in the London office.
In 1980 he joined the NFU's Economics Department, specialising in European issues. Between 1983-86 he was Head of the NFU's Brussels office. Returning to London he worked for a time as the Personal Assistant to the then President of the NFU, Sir Simon Gourlay.
In 1989 he was made Head of International Affairs at the NFU, involving responsibility for co-ordinating European policy, trade issues and the NFU's international contacts. He has been heavily involved in the work of the European farmers organisation (COPA) and was President to its General Experts Group from 1992-95.
In 1995 he was awarded the Chevalier du Merite Agricole by the French Government.
In October 1996 he also assumed management responsibility for the Economics Department and Brussels Office and for policy strategy.
From 1999 Martin was Director of Policy at the NFU. From Nov 2009 - April 2010, Martin was appointed Acting Director General. He has also covered the communications brief in a temporary capacity.
In 2011 Martin was the European member of a Transition Board which established the World Farmers Organisation.
In 2014 he was appointed as Deputy Director General and was Acting Director General for six months from 2015 - 2016.
Following the EU Referendum in June 2016, Martin was appointed Director of Strategy. Working two days a week, Martin continues to be involved in high-level policy development with a strong emphasis on international affairs.
Kevin Pearce, NFU Director of Regions
Kevin was brought up on a small farm in Glamorgan, South Wales; he left school at 16 and worked on a local farm until he joined the NFU in December 1985 as a Group Secretary in Glamorgan.
In 1992 he moved to the NFU's North East Region and covered the posts of Field Manager and Senior Policy Adviser.
Kevin moved to the NFU's Headquarters in London in June 1998 as NFU Beef and Sheep Adviser and then Beef, Sheep and LFA's Adviser. In the changes that followed the NFU s review in 2004 he was appointed Chief Livestock Adviser.
In May 2005 he took on a new position of Head of Food Chain and Farm Policy and in October 2006 he was appointed Head of Food and Farming.
Kevin was appointed Director of Regions in February 2011.
Ken Sutherland, Director of Finance and Business Services and Secretary of the NFU
Ken was born and raised on a raspberry farm in Perthshire before gaining a degree in History from the University of Edinburgh. After moving to London he qualified as a Chartered Accountant in 1988.
Since then he has held senior financial posts in several commercial sectors, including leasing and television.
He joined the NFU on New Year's Day 2002 and is responsible for finance, corporate taxation, HR, property and investments, compliance, NFU CallFirst, the Legal Assistance Scheme and other business services.
Ken is also Secretary of the NFU as well as a director of NFU Energy and the NFU Staff Pension Scheme Trust Company.
Nick von Westenholz, Director of Trade and Business Strategy
Nick von Westenholz was previously appointed as Director of EU Exit and International Trade for the National Farmers Union (NFU) in October 2016, taking up the post in January 2017. He previously served as Chief Executive of the Crop Protection Association (CPA) from January 2013 to December 2016, representing the UK plant science industry and promoting the development and manufacture of a wide range of plant science technologies including synthetic and bio pesticides, seed and plant breeding and agricultural biotechnology.
Nick has enjoyed a varied career both within and outside agriculture. Prior to the CPA, Nick was Head of Government Affairs at the NFU, responsible for managing the organisation's political relations and heading up its London office.
He worked for a London-based public affairs agency for many years, advising companies and organisations across a wide range of sectors on media and political relations. He also trained as a lawyer, being called to the Bar in 2007. He lives with his wife and two children on the family's arable farm in East Hertfordshire, which is managed in partnership with two neighbouring farm businesses.
Farah Salah, Director of Finance (NFU Services Group)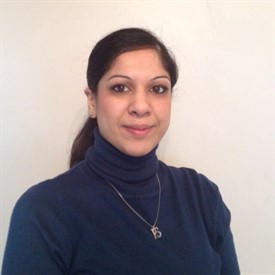 Farah Salah joined the NFU as Director of Finance of the NFU Services Limited Group in February 2021. She is responsible for overseeing the financial stability and performance of the NFU's commercial subsidiaries and is a director of NFU Services, NFU Energy, NFU EnZero and CT Planning.
She brings to the NFU a strong background in commercial finance and business change management in growing businesses, an inspiring leadership style, experience of integrating acquisitions and strategic financial planning expertise.
Prior to joining the NFU, she was Finance Director at Mattioli Woods plc, a leading UK listed financial services business, where she led the finance team through significant change as the business expanded rapidly. Having joined in 2013, her role developed quickly after playing a key leading role in the IPO of Custodian REIT plc. During her almost seven-year tenure she steered many strategic developments across finance, HR, IT, operations, risk and compliance, including a £14m investment in building a new office.
She qualified as a chartered accountant in 2009 in practice, where she developed a diverse range of experience across finance specialisms and industry sectors, including agriculture and investment property. She joined the practice in 2006, following a short period as a business analyst at Caterpillar Logistics Services (now Neovia Logistics) after graduating from De Montfort University with a degree in Accounting and Finance in 2005. 
Outside of work Farah enjoys playing tennis, travelling and family walks in the countryside with her husband and two sons.