Chairman: Ali Capper
Top fruit (including cider apples) and hops grower in Worcestershire. Director of the British Hop Association, member of the Hop Industry Committee and Chair of British Apples and Pears. Ali has been chairman of the NFU Horticulture and Potatoes board since 2016 and has provided strong representation and leadership for the industry. She is regularly interviewed for national media (broadsheet, radio and TV) and has dealt with politicians at a senior level to harness support for the sector.
Vice Chairman: Derek Wilkinson
Managing Director Sandfields Farms Ltd (part of The Shropshire Group), growing over 1600 ha of salads and vegetables for the major retailers, and employing more than 1,500 staff across Warwickshire, Worcestershire and Kent. Also has West Africa Farms business in Senegal, for the production of over 400 ha of winter salads for the UK and EU market.
Phil Pearson
Development Director for the largest tomato producing company in the UK, APS Produce. Involved in product development and sustainability measures including carbon capture, power generation, packaging developments, robotics, and vertical farming. Chairman of the Technical Committee of the Tomato Growers Association for the last 25 years.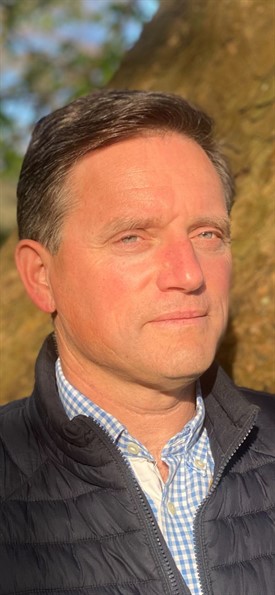 Julian Marks
Managing Director of Barfoots, producing field scale vegetables over 7,500 acres in the UK, some protected cropping, and from farming operations around the world. Julian is a regular spokesperson for the industry and is frequently interviewed on radio and TV.
Alex Godfrey (chairman of NFU Potato Forum)
Director of RJ and AE Godfrey located on the Lincolnshire and Yorkshire border. Spans 440 ha of main-crop potatoes for the packing market. The farm grows peas, sugar beet, wheat, oilseed rape and linseed. Alex has been the Chairman of the NFU Potato Forum for the last five years and past Chairman of the NFU East Midlands Horticulture & Potatoes board.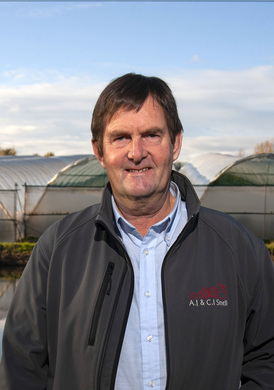 Anthony Snell
AJ & CI Snell is owned and run by company partners Anthony and Christine Snell, growing 1000 tonnes of strawberries plus raspberries, blackberries and blueberries, along with a further 700 tonnes of conventional and Soil Association organic blackcurrants.  AJ and CI Snell is one of the UK's leading fresh and frozen fruit growers, with a state of the art 2000-tonne capacity packhouse.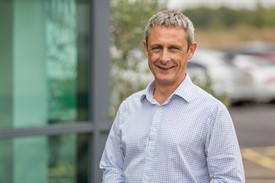 Rob James
Technical Director for Thanet Earth, supplying most of the UK's major multiple retailers.  Rob has worked at Thanet Earth since the earliest days of the project in 2008 as part of the leadership team on site. He has helped develop a cutting edge, fully functioning greenhouse complex.  Now Technical Director, he is responsible for all aspects of product quality, sustainability, research projects, innovation, varietal development, environment and food safety.
Tim Papworth
Potato, pea and dwarf beans grower in north-east Norfolk and Chairman of the East Anglian regional Horticulture and Potatoes Board. Tim also sits on the NFU Potato Forum and has been a past chairman. Policy interests include water, farm assurance, environmental sustainability and farm safety.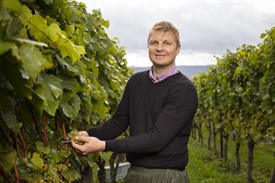 Ben Kantsler
Head Viticulturist at luxury sparkling wine producer, Nyetimber.  Nyetimber has 11 vineyards which span across the counties of West Sussex, Kent and Hampshire. Ben oversees more than 800 acres of estate owned vineyards with more than 1.5 million vines planted. After working in vineyards across the globe, Ben joined Nyetimber in 2015.
Guy Poskitt
Root vegetable grower in Yorkshire, producing more than 50,000 tonnes of carrots each year, as well as various other produce such as pumpkins, potatoes, swedes and parsnips. Guy was named Farmers Weekly Farmer of the Year in 2012.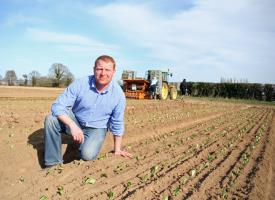 Nick Ottewell
Director of LJ Betts, producing whole head and baby leaf salads for the catering and retail markets. There is a team of 31 full-time members of staff with 110 seasonal workers during the growing season. Nick was NFU Kent County Chairman in 2016 and 2017.
Martin Emmett
Director at Tristram Plants in West Sussex, Chairman of HTA Ornamentals Committee, and member of the Ornamental Horticulture Roundtable Group. 
Ross Goatham
Managing Director of AC Goatham & Son, working across 25 farms and 3,000 acres and employing 350 FTE staff and up to 1000 seasonal staff. Currently the largest supplier of British Top Fruit in the UK handling approx. 25% of all UK apples and 50% of all UK pears.
Mark Eves
Director at PS & JE Ward Ltd, predominantly cut flower and bulb growers on an arable scale. A member of the management team for the Cut Flower Centre and has been an AHDB Horticulture board member and crop panellist.