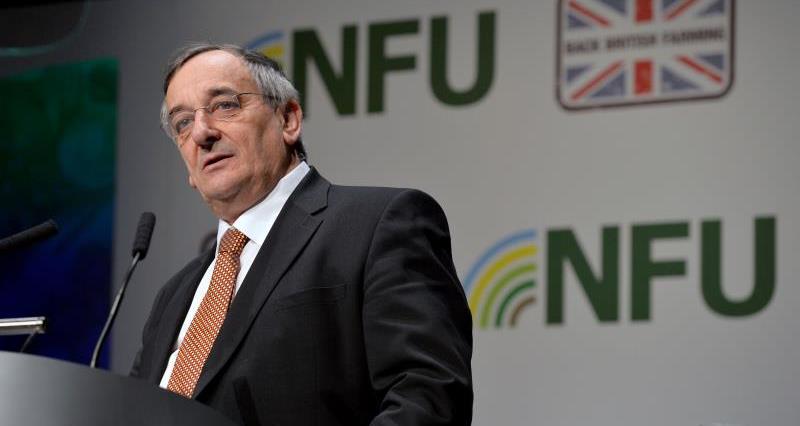 NFU President Meurig Raymond highlights the importance of EU legislative action to tackle unfair and abusive trading practices in the food supply chain at a high-level conference in Paris today.
Speaking on a panel looking at unfair trading practices at the Politico Agriculture and Food Summit 2017, Mr Raymond said: "For far too long, unfair practices have been allowed to occur throughout the chain, to the detriment to many farming businesses. Now is the time for the EU to act.
"Purely voluntary schemes to curb unfair trading practices, such as we had in the UK, did not work and we ended up with legislation – the GSCOP – and a Groceries Code Adjudicator – as the tools to solve this problem.
"Regulating only the retailers and protecting their direct suppliers, the GCA has made an impact in the four years since its establishment. We are now seeing fewer suppliers experiencing Code related issues. Clearly, regulation is required to reduce unfair trading practices."
However, the NFU's own research has shown that 1 in 7 of farming members still face unfair trading practices – highlighting the need for further development of the principle of fair trading to be enforced throughout the whole supply chain.
Mr Raymond continued: "It is clear that the voluntary EU-wide Supply Chain Initiative has serious limitations and we will continue to reiterate that an effective EU legislative framework is vital. As well as strong EU regulation, we wish to see an independent enforcement office, such as the GCA, introduced.
"If implemented properly, this will give producers the security and confidence to come forward with reports of unfair trading practices.
"Quite rightly, the GCA is often described as a model for other EU countries, but we would argue that the role of the GCA must be extended in breadth and depth.
"The NFU will continue to work for British farmers on unfair trading practices and will push for the culture change so badly needed in the food supply chain."
Mr Raymond continues as the European farmers' representative on the EU's High Level Forum for a Better Functioning Food Supply Chain. He will attend the next meeting in Brussels on 6 December 2017.
The NFU was a key organisation to lobby for the introduction of UK's regulatory Grocery Supplier Code of Practice (GSCOP) which was implemented in 2010 and subsequent oversight of the Grocery Code Adjudicator in 2013.