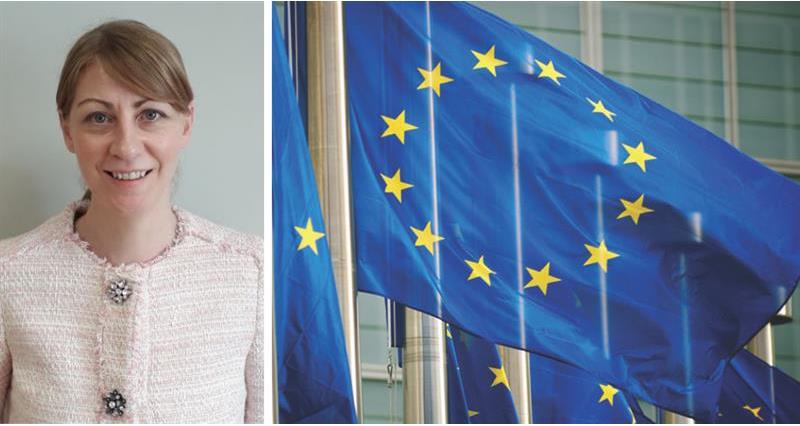 With European Parliament elections taking place across the EU, NFU Brussels director Maeve Whyte gives her insight into why they still matter to UK farming businesses.
Citizens across the EU will vote later this week in the European Parliament elections. The 751 successful candidates will become Members of the European Parliament (MEPs) and will take their seats at the start of July. They will represent the voice of the people for the next 5 years and shape EU policy on everything from agriculture to aviation.
It is clear that these are 'strange' elections for the UK.
After voting for Brexit in June 2016 few expected that they would be voting to send 73 representatives to Brussels in May 2019! As director of the NFU's Brussels office I have learned over the past few years that only one thing is certain – nothing is certain. It is too easy to disregard these elections assuming that UK MEPs will not be in Brussels for long or that they cannot have an impact. Brexit or not, the Brussels policy wheels keep turning on farming issues and we simply cannot just stand on the sidelines and hope for the best. It is for this reason that we prepared our agenda for the future – so that new MEPs and all policy makers know exactly what UK farmers want.
We are of course in a unique position, but we are not the only farming union preparing for these elections. EU farming colleagues have published manifestos and are meeting with MEP candidates back in their respective countries. However many are preparing to deal with a parliament that is likely to be considerably different from the current one. On agriculture specifically a number of long standing MEPs that sat on the agriculture committee are standing down or are up against serious competition. These are people who could often be relied upon to act with strength and authority on controversial issues such as animal welfare and pesticides and who didn't shy away from putting the views of farmers across. There is concern that some new MEPs may lack an understanding or knowledge of our industry and therefore will not challenge uninformed, headline grabbing views.
Commentators are predicting that the next European Parliament will be much more divided politically and that more members with extreme views on both the right and the left will be elected.
In terms of agriculture not only might a more polarised parliament make it more difficult to achieve sensible policy compromises, but the rise in what some colleagues describe as populistic Euroscepticism may mean some MEPs simply don't engage or participate on issues important to our sector.
We have always worked closely with farming partners and others in the food chain in Europe to strengthen our message and enhance our voice. Sifting through the manifestos produced by other farming organisations it is very obvious that we still have almost identical priorities. These new MEPs will be bombarded with messages from day one that are inaccurate and often misleading. Whether it be science led decision making or respecting our high standards in trade deals, we intend to work with and through European colleagues to ensure all MEPs receive a message that reflect our common concerns.
Whatever the political persuasion of the new UK MEPs we will be inviting them to meet and discuss our priorities.
No matter how the UK relationship with the EU evolves over the coming months and years, EU regulation will still be important to us.
A close connection may result in common rules but even a more distant relationship may mean EU policies still apply for trade. We must therefore continue to do all we can to influence those – from the UK and the EU – who shape those policies.
More from NFUonline: