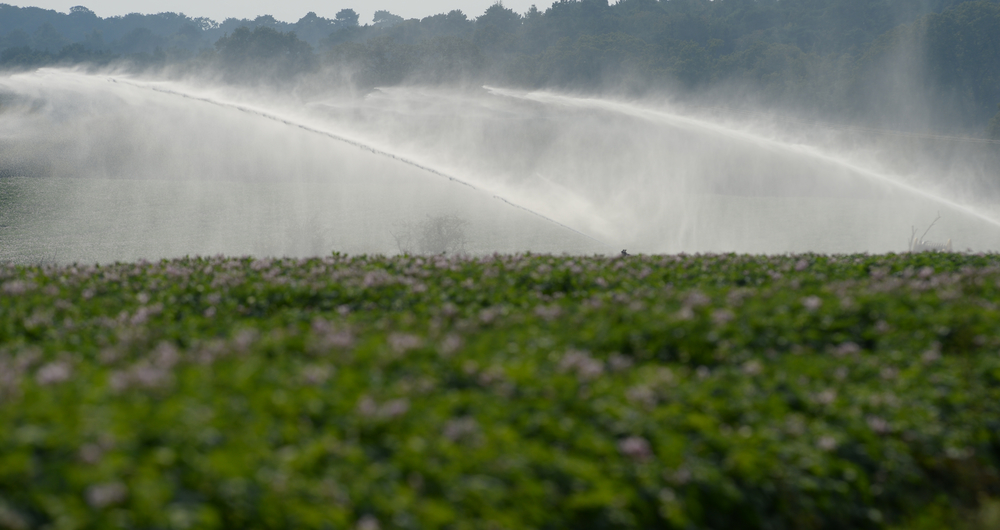 The Environment Agency's revised 2021 irrigation outlook shows that most of the country is still classified as good, despite dry conditions in March and April.
However, the lack of rainfall has had an impact in some parts of England, primarily in western regions, where prospects are now good to moderate, or moderate.
'Good' status means that water levels are average or above average and supplies are expected to be safe. There is always a possibility of minor local controls on abstraction from surface water in late summer if the weather is exceptionally hot and dry.
'Moderate' prospects mean that water levels are low and so some controls on surface water abstraction are possible by midsummer if the weather is hot and dry. Controls on abstraction from groundwater are possible in small, sensitive groundwater areas.
NFU National Water Resources Specialist Paul Hammett said:

The areas where prospects are rated good to moderate are Kent, South London and East Sussex, the East Midlands, the West Midlands, Devon, Cornwall and the Isles of Scilly. Prospects are rated as moderate for Cumbria and Lancashire, Greater Manchester, Merseyside and Cheshire. Everywhere else is rated as good.
The Environment Agency says that the latest three month Met Office forecast up to July indicates wet conditions are slightly more likely than dry conditions for May, combined with warm temperatures.
Over the three months to the end of July, there is a slightly greater chance of wet weather compared to normal. Hot conditions are almost twice as likely as normal, with the impacts most likely to be seen later in the period.
The agency will continue to monitor the situation and review its position if required.