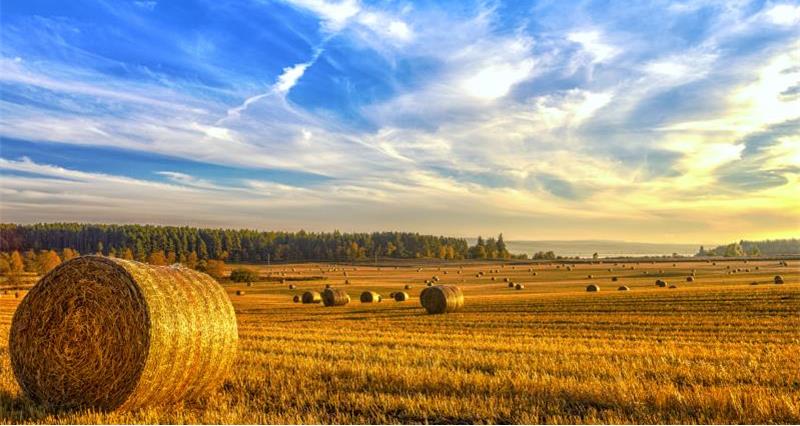 Corn and horn need to act together, says regional livestock chairman, Phil Abbott, as he urges arable farmers to bale not chop behind the combine this harvest.
The last meeting of the regional livestock board in May was at the back end of the cold, late spring and one of the wettest on record, writes Phil. Many livestock farmers used up their fodder reserves as a fall back, and I dare say placed more hope in a good forage and fodder season this year.
But what is emerging now is a worrying picture: silage with lower sugars; grass not growing and very light crops; some areas droughting off; shorter straw in cereal fields; the driest June on record and a record period of dry weather. It might be great for making hay but not if the grass isn't growing.
So it is clear that many livestock farmers are not only going to struggle on volumes but also we fear what price available supplies will be.The regional livestock board fully recognises that it has been a challenging spring for both livestock and cereal farmers, with the latter struggling to plant spring crops, which has strengthened our concerns about straw shortages.
So, my board felt it was time for the whole industry to pull together.I am asking arable producers to consider baling rather than chopping straw to help bolster supplies for next winter. As I write this,prospects for the coming months look difficult; livestock and dairy farmers will all need our collective help.
In addition I would urge all who can help to use services like Forage Aid or the NFU Fodder Bank to put your commitment out there and help boost supplies. Let's all pull together for the good of British farming.
VISIT NFU'S DRY WEATHER ADVICE HUB HERE