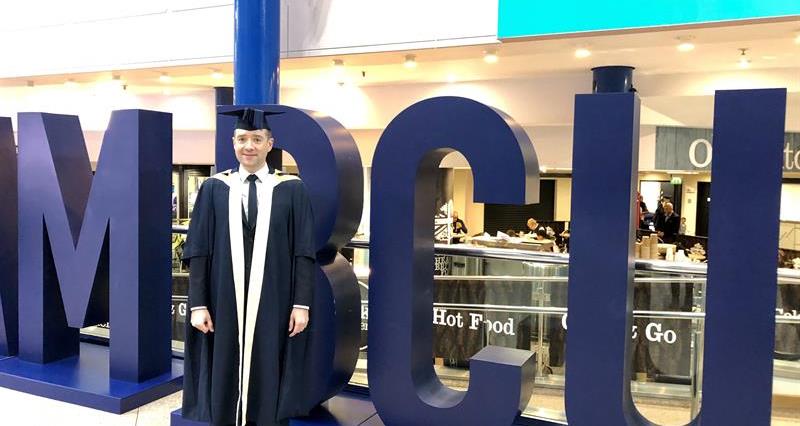 NFU East Midlands are celebrating success after county adviser, Danny O'Shea, claimed a top qualification with flying colours.
Danny has graduated at Birmingham City University after completing a two-year masters' degree in business administration.
Danny, who looks after the Holland (Lincs) area of south Lincolnshire, represented team NFU by completing the programme with distinction and achieving the best academic performance across the board.
He achieved all of this while working full time, travelling between Rugby and Lincolnshire and overseeing membership growth across in the county.
During the two years, Danny studied most areas of business including accounting, finance, marketing, human resources, management and leadership.
He also undertook a consultation for the largest group of McDonald's franchises in the UK, reviewing area management effectiveness and making recommendations for change.
Speaking about the MBA, Danny said: "This was probably the biggest challenge I've ever taken on and at times I thought it might break me.
"But I really can't explain how life-changing this kind of programme is. You learn so much more than simply the 'nuts and bolts' of business.
"It raises your awareness of what makes a good leader, forces you to take a good look at yourself and then provides you with the knowledge and skills to improve.
"My line manager Gordon Corner, East Midlands team mates and Catherine Cooper and the HR team have all been extremely supportive and understanding over the past two years. Special thanks has to go to Gordon for challenging me during this time and keeping me on track. I'm excited to see what the future holds and intend putting what I've learnt into practice."