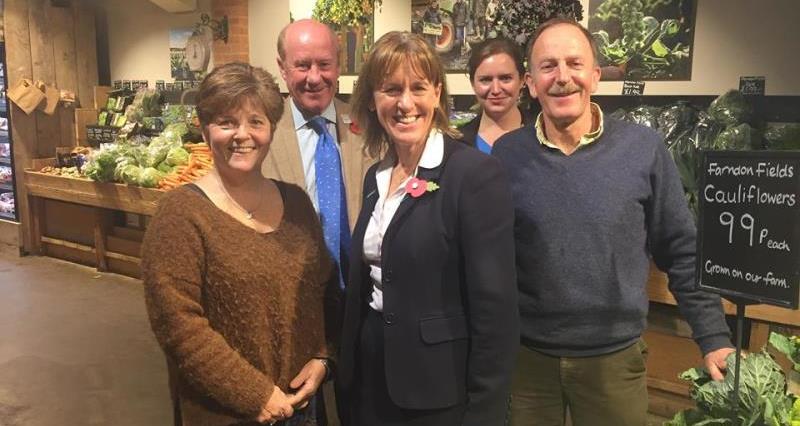 NFU president, Minette Batters, travelled to the East Midlands on official engagements with a new office opening, a super AGM and farm shop visits part of her busy schedule.
Minette kicked off her visit by officially opening the impressive new Market Harborough NFU Mutual officeat the iconic Symington House on Adam and Eve Street, cutting the ribbon with Gina Fusco of the Mutual.
A large crowd of invited guests gathered at the new offices to hear group secretary Tom Shepherd say the new base puts the branch "at the centre of the community we serve" before handing over to Minette.
Read more: £1.8m sea defence project is safeguarding farmland
The president poured praise on the Market Harborough team, saying; "This branch has a real reputation and character; it's a branch that's always punched above its weight and that is as much a part of the group secretaries and staff as it is the farmers whom it represents.
"It really is a special branch and it's a great privilege for me to be here to open it."
After speaking to members and other guests, Minette was then whisked away to the amazing Farndon Fields farm shop and restaurant in Market Harborough, accompanied by NFU East Midlands regional director Gordon Corner and LNR county adviser Harriet Ranson.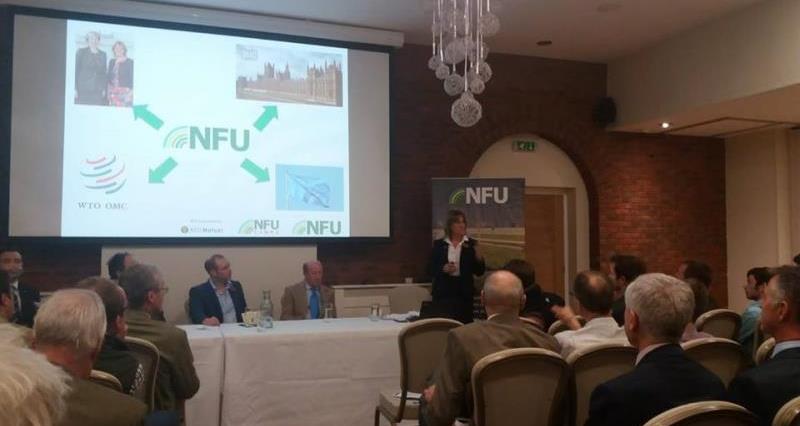 Minette Batters addressing the Boston & Wainfleet, Bourne and South Holland branches after their AGMs
There, she was given a guided tour of the facilities and met owners Kevin and Milly Stokes to discuss Brexit and the NFU's lobbying work.
And then it was on to Lincolnshire to address the Boston & Wainfleet, Bourne and South Holland branches after their AGMs in the evening.
Minette outlined how the NFU believes the Agriculture Bill offers a once-in-a-generation opportunity to shape the future of farming policy.
"It is crucial that this piece of legislation has food production at its heart, which will ensure farmers continue to deliver safe, traceable and affordable food while maintaining our high environmental and animal welfare standards," she told the packed room.
Read more: Brexit agreement reached by UK and EU - NFU response
"What we need now is clarity on what their regulatory environment will look like now for the years ahead."
The NFU's county adviser in Holland (Lincs), Danny O'Shea, said: "It was great to see so many members come along to hear from their president. Minette spoke passionately about the future of farming and it's clear to see that the NFU is covering all bases ahead of Brexit."
The NFU has recently published its 'Brexit Toolbox' aimed at helping members prepare for Brexit - a document for members setting out the current situation and containing practical advice on preparing for both types of Brexit.