As much of the information on this page is for NFU members only, we suggest you log-in now, here.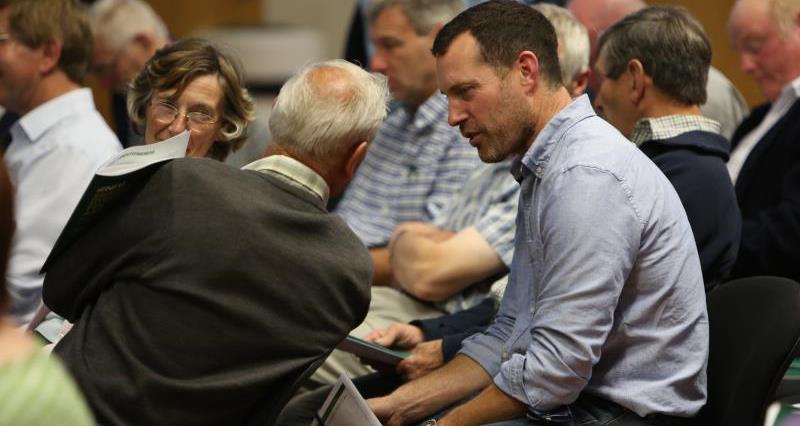 Latest News and Analysis
The regional team produces its weekly North East Update every Monday. Designed to provide the latest farming news for the region and a section for diary dates, the Update is sent to members via email . If do not receive it and would like to simply email us your details.
North East Two Minute Briefing
December 7, 2020
This week's Two Minute Briefing is hosted by Kate Adams, North East assistant environment adviser.
In the briefing Kate talks about the region's involvement in the NFU's new national ELMS Test & Trial and also encourages members to join 180 other members who have so far contributed to the Net Zero Pledge map to help showcase how farmers are already working to reduce their GHG emissions.
More information on the Test & Trial.
Regional meetings and events
The regional team works hard to organise a busy calendar of meetings and events across all four counties - everything from essential briefings and lobbying opportunities to farm walks, summer balls and clay shoots.
Details are published in the weekly North East Update and in the regional pages at the back of British Farmer and Grower.
Booking for events is essential, so if you see something you'd like to attend either email us your name, post code, contact telephone number and the number of places you'd like to book, or call us on 01904 451550.
Look forward to seeing you soon!
Your County
For details of your county team - County Chairman, Vice Chairman, Council Delegate and County Adviser - click on your county below. County News can also be found on these pages.
Links to your latest County Minutes and Agendas can also be found below.

| | | | |
| --- | --- | --- | --- |
| Northumberland | North Riding and Durham | York East | Yorkshire West Riding |
| | | | |
| | | | |
Sector Board Activity and News
No matter what your sector, find out about the work of the regional commodity boards, who represents you and what's up for future discussion by visiting the pages below. This is also where you'll find the latest regional sector news and analysis.