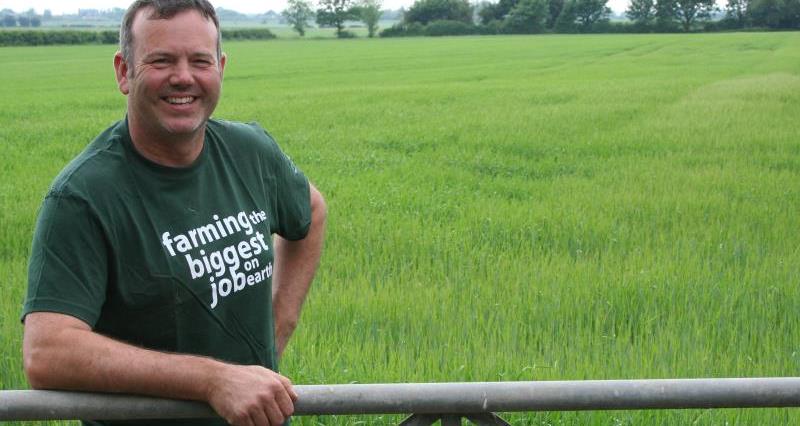 NFU Environment Forum member Richard Bramley farms 500 acres of combinable/root near York.
He writes:
I, like many of you, am listening to the debate about how farming should be developed post-Brexit with a keen ear.
And it should come as no surprise that the attempt to side-line the farming voice is already taking hold in the debate, fuelled by the environmental commentators. Just last week the National Trust made it clear that, from its point of view, the countryside is wrecked and only dramatic intervention from themselves and likeminded groups will help reverse the trend.
According to them, the CAP has failed, with its pillars and cross compliance. BPS and greening are not working as they do too little for the environment, so they say. Yet the role of NGO lobbying could largely be complicit in the failure to deliver better results, and the mess we are now dealing with.
It is a salutary lesson, and, if it hasn't worked in the past, then the lesson learned should be that the principle protagonists - we farmers - should be the key players working with government. Organisations like the National Trust should have some realistic input and we should be open to that.
Firstly, let us not be derided – farmers have embraced landscape management work as part of their daily working, despite some pretty challenging business tasks. All 'support' payments have an environmental requirement attached to them, which is not what the National Trust has been saying. Yet these payments do not fully reflect our value.
Farming has come a long way since I first started in the early 1990s, and there is certainly more that can be done, but not without incentive. Public good has a cost to our businesses and a value to others.
Brexit provides this opportunity, and definitely not just a way of reforming what we have had.
We must finally recognise the national importance of food production and the principle that the value that farms create is recognised fully and broadly. Good farmers, farming sustainably with the long term viability of the soil, should see real reward for this. And policy should reflect this and support a better food chain in which there should opportunity for all to make a profit.
It's high time we recognised the seemingly constant drive from retailers to lower prices is the elephant in the room when it comes to how farms operate – it really is complicit in driving some short-term thinking.
Organisations like the National Trust should take note. Farming has had a variety of shifts as it has had to deal with changes in policy (whilst still trying to make a living) and will most certainly have several more. How it was then is not how it is now, nor how it will be in the future. And it is farmers and their representatives who should be at the centre of that discussion.