Today's referendum result means that Britain is set to be the first country to leave the EU since its formation. While there is considerable uncertainty surrounding the process and timings for the UK to leave, members can be very clear about the NFU's role in the coming months.
As the voice of British agriculture we need to focus on:
* Helping members to understand what the impact of the decision to leave is on their businesses
* Bringing farmers together and consulting with our members on what they need to build a profitable, resilient and sustainable industry
* Engaging with the British Government to construct new arrangements which secure the future of the industry
We are already getting our message out in the North West based press. NFU Cumbria County Chairman David Raine has been interviewed on farm (pre-recorded) by ITV Border's Tim Backshall - the interview will be aired tonight from 6pm onwards.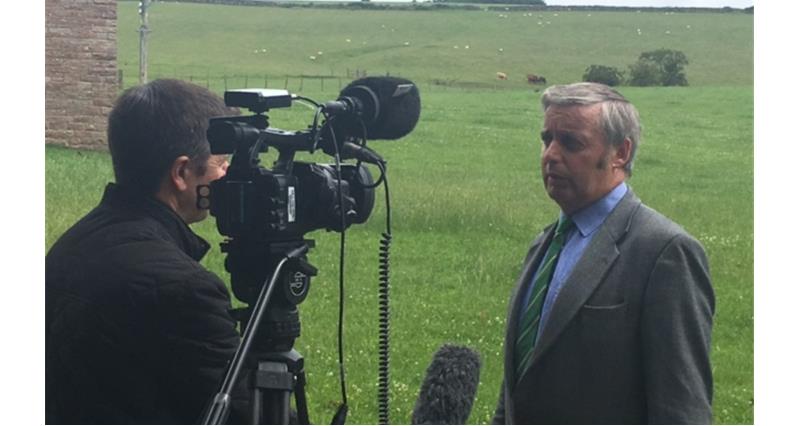 NFU Lancashire County Adviser Adam Briggs and NFU North West potatoes representative Robin Cropper were interviewed on BBC Radio Lancashire's Breakfast programme about the potential implications of our exit from the EU on farming within the county - listen to their interview here - approximately 1 hour and 50 minutes into the broadcast.
CLICK HERE AND BOOKMARK THE PAGE FOR ALL THE LATEST BREAKING NEWS, VOTE RESULTS AND NFU INSIGHT SURROUNDING THE EU REFERENDUM