NFU North West are working with essential service provider, Electricity North West, to help them to ensure they keep the power flowing for their five million customers.
NFU North West Regional Director David Hall said: "Electricity North West operates your local electricity network and provides a critical service to customers and the work they do is fundamental to the country's effort in managing the Coronavirus pandemic now and into the future. It is therefore vital engineers can access the overhead and underground electricity network."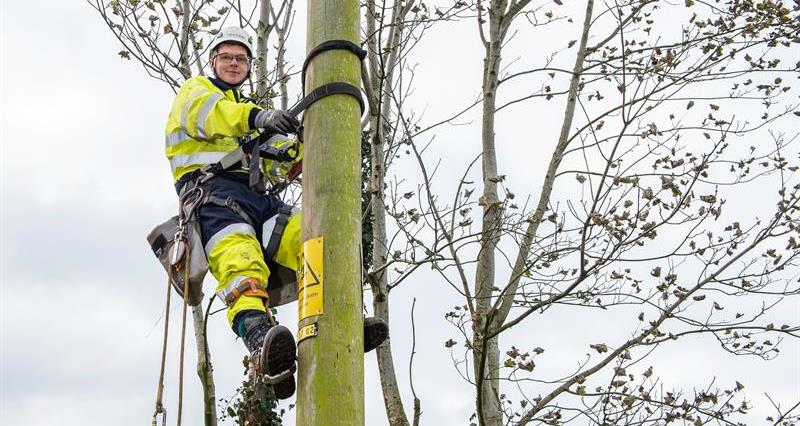 Critical jobs that may require access to land include:
•Restoring power to customers during a fault
•Essential maintenance to increase future resilience of the network (including tree cutting)
•Network safety, including repairs to anti-climb barriers and signage to protect the public
Mr Hall added: "Please help support these efforts and allow Electricity North West engineers access to the network."
A spokesperson for Electricity North West said: "Our engineers wear recognisable company clothing and PPE and always carry identification, they are following Government guidance which includes measures to prevent the spread of Coronavirus.
"Engineers are equipped with welfare facilities and adhere to social distancing guidelines, where possible, to ensure the safety of themselves and our customers."
For more information, go to www.enwl.co.uk/coronavirus