Power operator calls for safer working on farms as over 11 overhead power lines incidents are reported in the last two years in the North West
Electricity North West, the region's power network operator, is urging all those that work on farms across the North West to think about the dangers of working near overhead power lines in a bid to reduce the number of potentially fatal incidents that take place each year.
More than 11 near miss incidents involving overhead power lines on farms have been reported in the North West, including one fatality.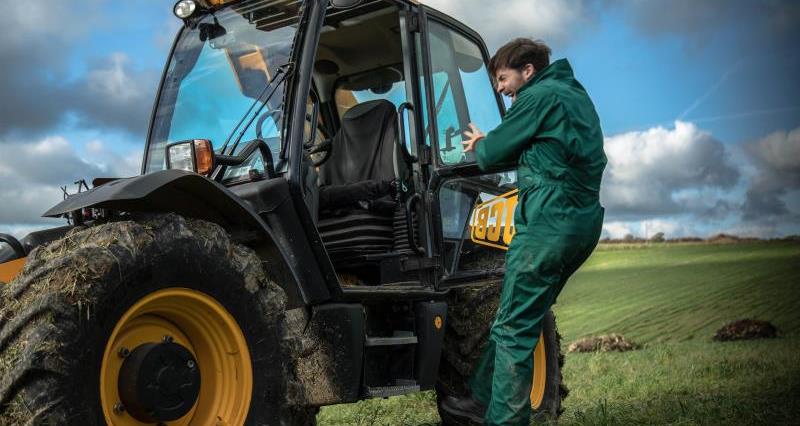 Electricity North West has also joined forces with other electricity network operators across the country to raise awareness as research carried out by the Energy Networks Association (ENA) shows that despite potentially fatal consequences, over 85% of people in the UK never worry about getting too close to an overhead power line.
On average, one farm worker dies in the UK each year as a result of contact with an overhead power line. There have been five such fatalities in the last five years and 39 incidents in just four weeks during the 2017 harvest period across the country, each incident having the potential to kill. That's a risk during harvest of more than one fatality per day.
In response, a new campaign video called 'Look Out Look Up' has been launched to encourage people to plan ahead to avoid potentially fatal incidents and inform people what they need to do if contact is made.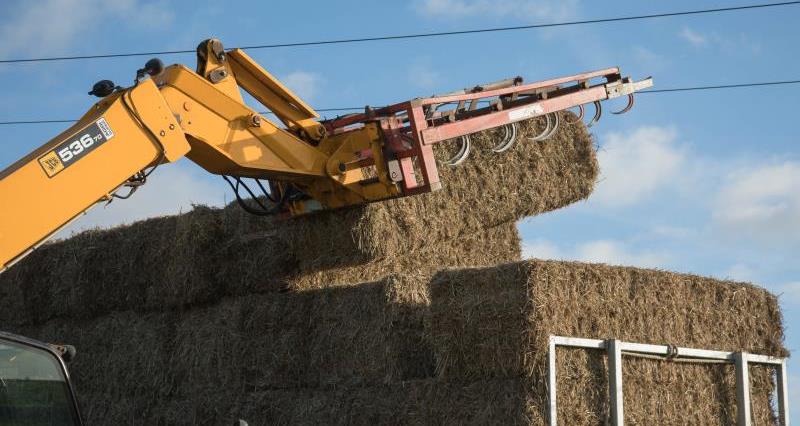 Vincent Cranny, head of health, safety and environment for Electricity North West, said: "The electricity network includes thousands of miles of overhead power lines and poles providing power to more than five million people across the North West which is why we are proud to be supporting this important farm safety campaign.
"This is a very serious safety message and the yellow danger of death sign is there to warn and remind people not to work or go near the power lines and we urge those that work on farms to stay safe by looking out and looking up."
NFU's Cheshire County Chairman Phil Latham is also a farm safety campaigner, he said: "Every year there are accidents involving power lines on farms – all of which are totally avoidable. My advice to my fellow farmers in the region is firstly to make sure everyone knows where the lines crossing your land are. This means the farmer, their staff and visitors – especially delivery drivers and harvest staff. Don't stack under or near lines. Lastly check the height of lines on your land. If there is a problem and they are too low get in touch with Electricity North West and get the problem solved. The minimum height is 5.2m."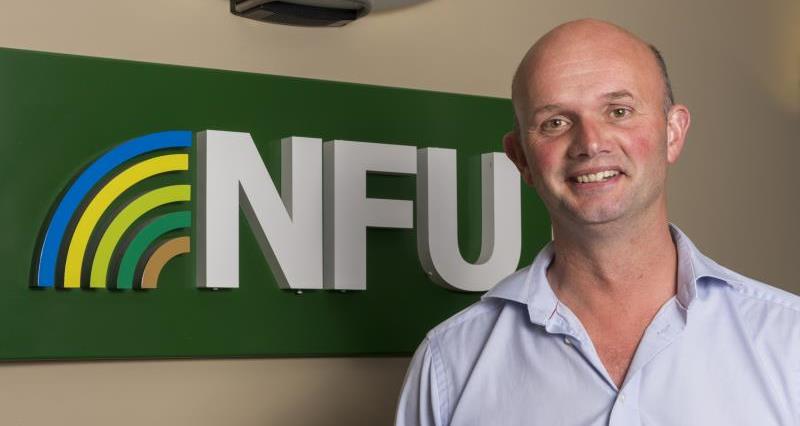 Phil Latham of Brook House Farm in Nantwich began campaigning for a safer agricultural industry in 2017 when he used his grandfather's prosthetic leg to highlight the dangers of farm work. Mr Latham took the false limb to a national NFU Council meeting where he pledged to make 30 safety improvements in 30 days on his farm – and challenged other farmers to do the same.
Nick Summers, Head of Safety, Health and Environment at Energy Networks Association, said: "There are too many incidents involving overhead power lines and agriculture workers. When incidents happen, they are serious.
"If a person comes into contact with an overhead power line, it will result in death or serious injury. Our research also showed that there is a misunderstanding surrounding the dangers of overhead power lines, with over two thirds (68%) of people not knowing the minimum distance between the ground and an overhead power line.
"That's why we have launched this campaign and created a new information film. We want to prevent deaths and injury by making sure people know about the risks of working near overhead power lines, and how to avoid them."