Lancashire NFU has a new deputy county chairman who has an impressive track record in marketing, tourism and farm business development.
Lisa Edwards, 50, has farmed with husband Simon at Gore House Farm in Lydiate, Merseyside for the past 21 years. The partnership grows potatoes, oats, wheat, barley and oilseed rape on 900 acres of land tenanted from the Leverhulme Estate. She will be Deputy NFU Lancashire County Chairman for a year, before taking over from current chairman, Tarbock based arable farmer Oliver Harrison, in 2020.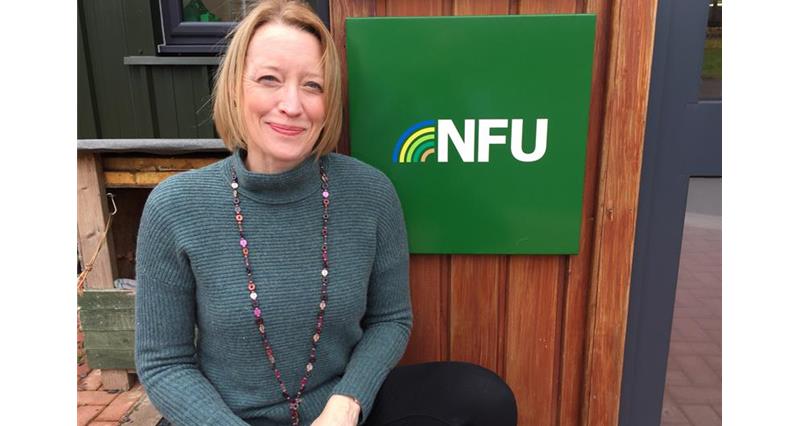 Her two sons, 19 year old Ben and 18 year old Cameron, have both recently left the farm to enhance their agricultural knowledge. This has given Lisa an ideal opportunity to get actively involved in agricultural politics again.
Before joining the farm business, Lisa was a marketing executive for The Royal Agricultural Society of England (RASE) for two years – mainly working on the Royal Show. Prior to working for RASE Lisa, who was born and grew up in Halifax, worked as an assistant development and research officer for the Cumbria Tourist Board.
"As a director of the joint business I've always managed the farm accounts and anything to do with sales or bureaucracy but the management of the crops is Simon's responsibility," explained Lisa who thinks it's important the vast amount of women working in North West agriculture step out of the shadows.
"I am a farmer and an integral part of the business. My contribution is crucial to the overall success of the farm. There are many women like me in Lancashire who are never seen and I want to change that. It's taken me a long time to stop referring to myself as a farmer's wife.Nearly half of the students on my son's agriculture course are women and they need to see females taking on the top jobs within organisations like the NFU to inspire them to do the same.
"When I worked in tourism diversity was never an issue. I never gave it a second thought but when I entered the world of agriculture I got a huge shock."
In the past, Lisa has also run a B&B and farm shop at Gore House.
Talking about how her appointment came about, Lisa joked: "I was attending my first NFU meeting in a very long time and got pounced upon. Seriously though, I'm very proud to be involved and hope it will inspire others to do the same."