Dairy farmer Richard Blackburn, 48, of Baddiley Hulse Farm in Nantwich has agreed to be NFU Cheshire County Chairman Phil Latham's deputy.
Milking 400 Holstein Friesian cows with 250 followers on 470 acres, and supplying Muller on a non-aligned contract, Mr Blackburn has cited Brexit and TB as the reasons he decided to become actively involved in an organisation he's always been a loyal member of.
Conscious of the fact he and Phil are both dairy farmers, are practically neighbours and are good friends, Richard has promised that both will do their utmost to fully represent every sector and geographical area of Cheshire.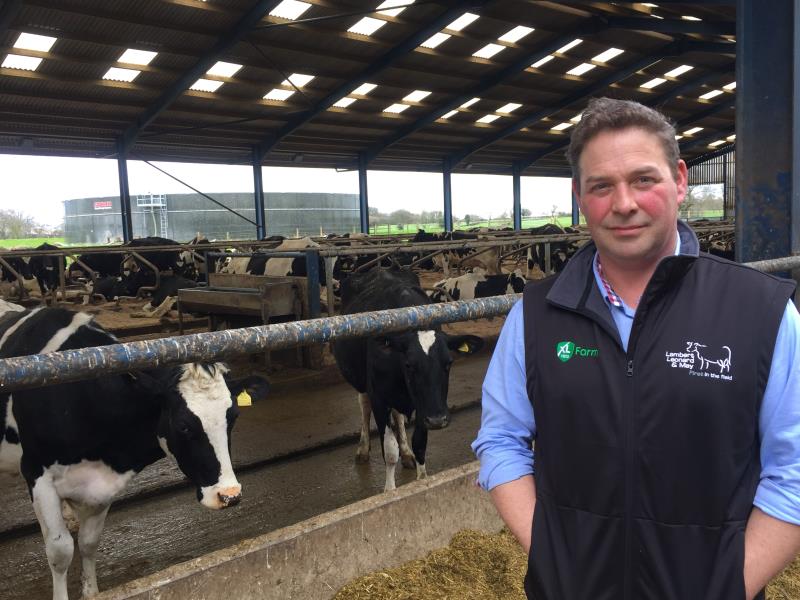 Farming in partnership with his mum Dorothy and wife Claire, Richard said: "We aim to produce just over 9,000 litres a day milking as few cows as I possibly can. Being just over 9,000 litres is worth point three of a penny to me and that equates to a much needed £10,000. It's important to me that I achieve this goal with a healthy fertile herd.
"We do a lot of work on farm with our vets (Lambert, Leonard and May) to keep the herd free of BVD and Johne's disease. I was tagging and testing for BVD two years ago and Johne's testing for the past four years."
The Blackburn family keep a closed herd, have never had bovine TB (even though everyone around them have) and calve all year round with a calving index of 374.
Richard was born at Baddiley Hulse and has spent all of his life on the farm, although the family have only owned the business since 1950 when his blacksmith grandfather John bought the then 140 acre unit.
Richard added: "We used to supply Jersey milk into Manchester when granddad took on the farm. He sadly passed away in 1959 when my father (also named John) was only 18 years old. The family were very much under the cosh following the death. I owe a lot to my dad. He was never one for buying a lot of cows but he did like buying land."
Richard is married to Claire and they have two children together – Millie, 18, who is currently at Reaseheath with ambitions of going to Harper Adams and 16-year-old Dan who is looking forward to following Millie at Reaseheath College.
The Blackburn family milk twice a day and employ four people – a herdsman, tractor man and two general farm workers.