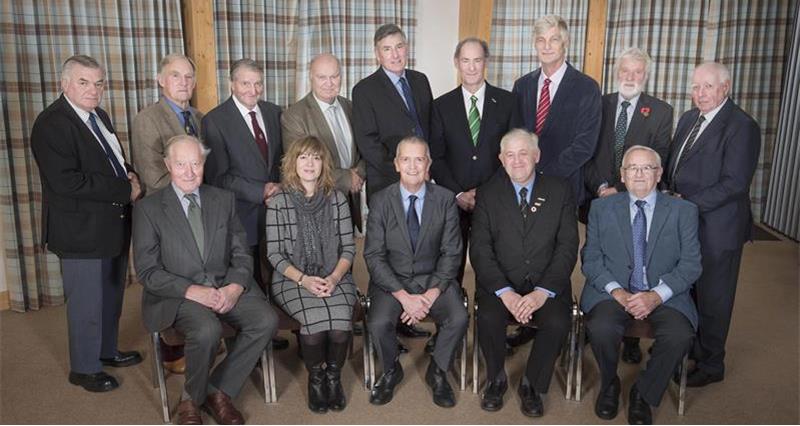 Office holders past and present gathered at Cornwall's annual meeting to celebrate 100 years of the NFU in the county.

Outgoing chairman Roger Jenkin was unable to attend owing to ill-health; his wife Dorothy and daughter Christina were thanked on his behalf for all the work they have done on behalf of Cornish farming over the last two years.

Reflecting on how two world wars had included (unsuccessful) plans to starve Britain into submission, guest speaker NFU Vice President Guy Smith said: "Even with Brexit I don't think there will be U boats in the channel, but there are other pressures on food – things like climate change and cyber warfare.
"There are concerns about environmental schemes. We are 60 per cent self-sufficient but on a trajectory which means that could drop below 30 or 40 per cent. As the Agriculture Bill goes through Parliament it must have much more emphasis on farming. We must have agriculture firmly in the bill."
Alastair Murdoch and Paul Hawkins from Truro were awarded the shield for best performing group office.