More than 600 farmers, industry representatives and guests joined the NFU and young farmers for a celebration in Lichfield Cathedral.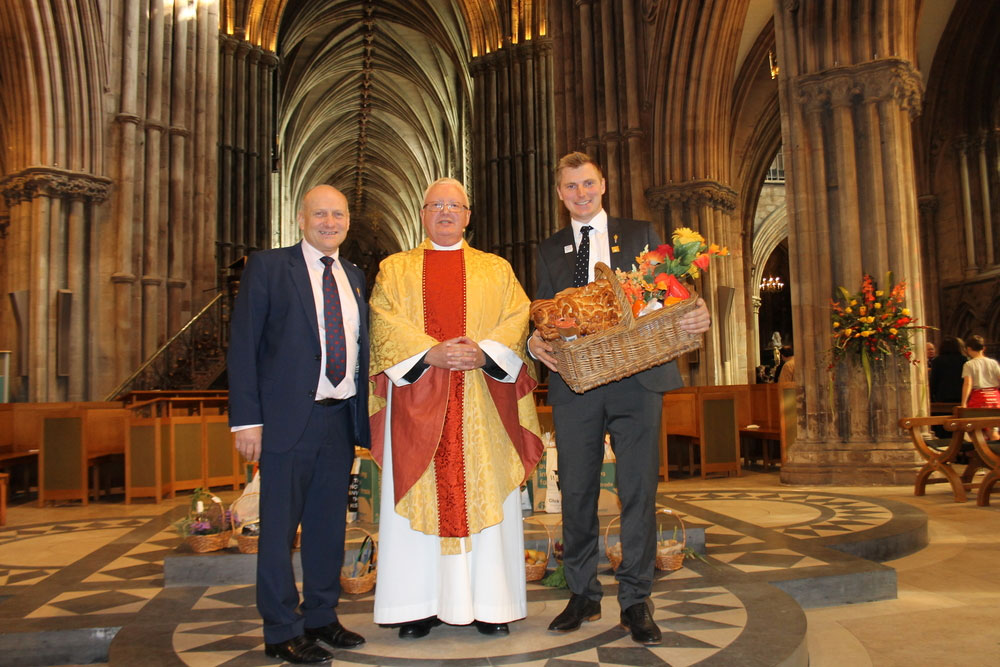 The NFU Staffordshire harvest festival on 6 October showcased county farming and celebrated food, drink and rural life as well as the union's centenary year.
The Chapter of Lichfield Cathedral hosted the event, held by the NFU and the Staffordshire Federation of Young Farmers' Clubs, to mark the role of farmers and growers in producing food and as custodians of Staffordshire's landscape.
County dignitaries, MPs and officeholders attended the event and outside the medieval English cathedral, was a food and farming display incorporating the NFU Discover Pod.
The Robinson family of Oxclose Farm, Lichfield, brought calves and the Bower family of Lower Drayton Farm, Penkridge, brought along a lamb and goats.
A vintage Massey Ferguson tractor supplied by the Gray family, of Whittington, and a brand-new Massey Ferguson tractor from B&B Tractors of Fauld were also on show.
NFU and YFC members presented harvest offerings and gave readings during the service, with themed baskets featuring county food and drink.
The Very Reverend Adrian Dorber, Dean, led the choral Eucharist service for harvest thanksgiving and the preacher was Canon Andrew Stead.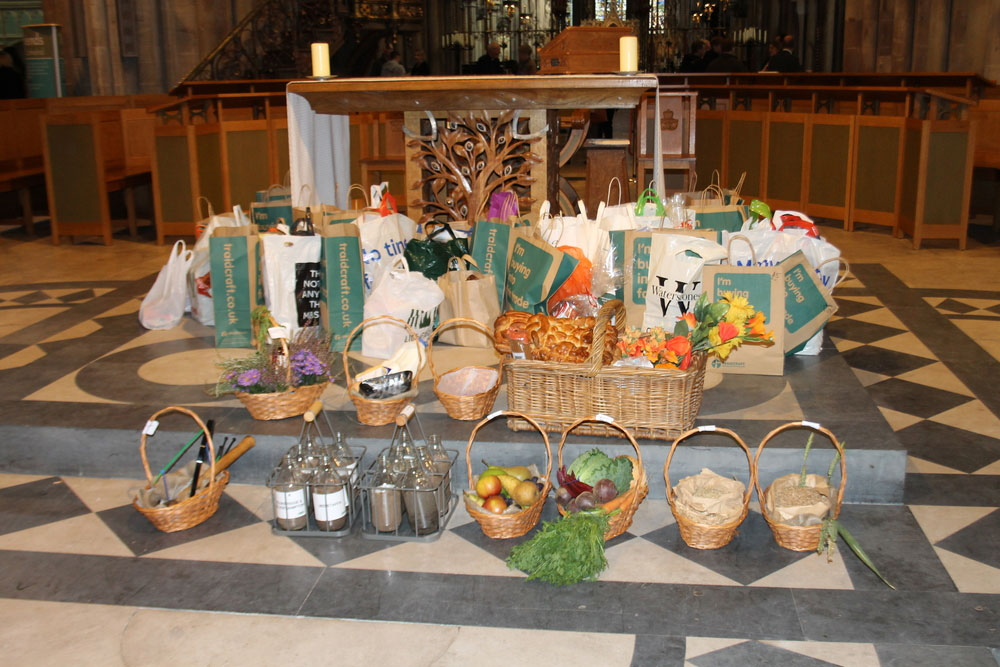 Richard Bower, Staffordshire NFU chairman, also led the Prayers of Intercession during the service with Staffordshire YFC chairman, Polly Baines.
After the service the congregation enjoyed refreshments, including local produce.
The current and 99th Bishop of Lichfield is the Rt Rev Dr Michael Ipgrave, OBE, and the Diocese of Lichfield covers all of Staffordshire, much of Shropshire and part of the Black Country and West Midlands.
Staffordshire NFU and some of its branches have held a series of celebrations throughout the year to mark the milestone anniversary including displays at the county show and a black tie dinner attended by union president Minette Batters.
On 12 April 1919 the Staffordshire Chamber of Agriculture held their general meeting and appointed an organising committee, with a view to winding up the Chamber and joining the NFU, which had been established in 1908.
A county secretary, for Staffordshire, was appointed in July 1919 and by September 1919 the affiliation fees had been paid, and Staffordshire formally became part of the union.
The committee had its first meeting at the Swan Hotel, in Stafford, on Saturday 10 May, 1919.