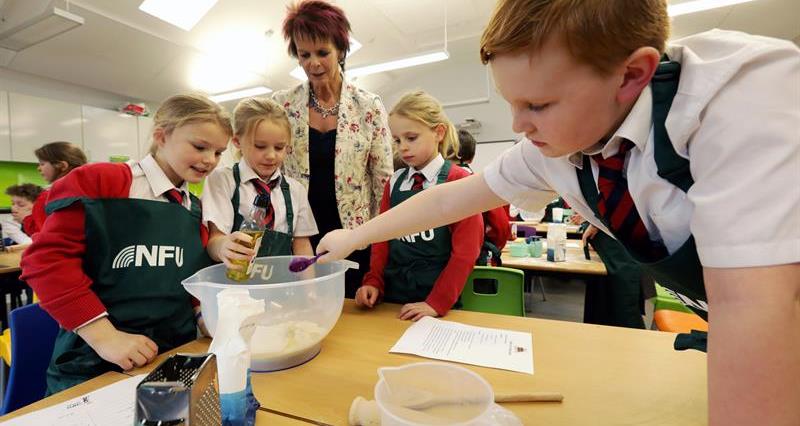 NFU Education launched in 2017 to further the NFU's drive to connect children with rural life, develop their understanding of farming, and increase their awareness of the journey from field to fork.
NFU Education in numbers
Over the past two years, 2,026 teachers have signed up to receive updates from NFU Education.
The NFU's inaugural Farmvention competition received 1,025 entries in its first year.
62 NFU members have signed up to the NFU's new Speakers for Schools programme.
By January 2020, 800 teachers will have taken part in training on the NFU's Farming STEMterprise educational resources.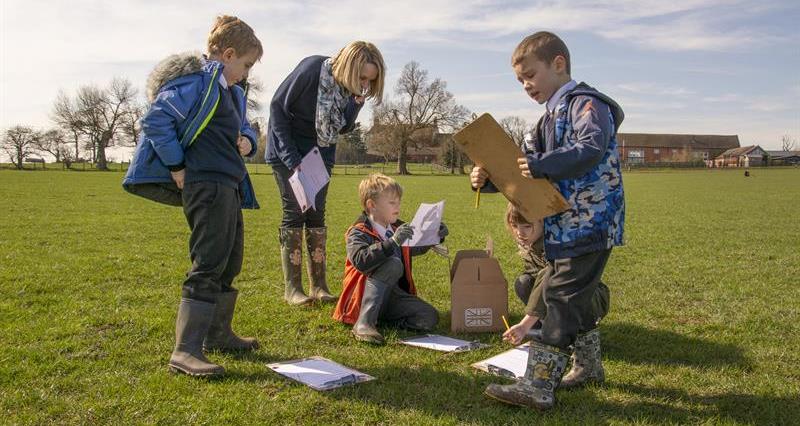 Science Farm resources
Science Farm is a range of science lesson plans and activities to teach Key Stage 1 children about food and farming while also meeting the needs of the Key Stage 1 Science programme of study. Linked to the national science curriculum in England and Wales, the teaching packs help show youngsters what happens to their favourite ingredients from farm to fork. Find out more at NFUeducation.com.
Farmvention
Farmvention (when farming meets invention) is a national science, technology, engineering and maths (STEM) competition for primary school children. The competition sets problem-based challenges, engaging children with key STEM topics while getting them thinking about the everyday challenges farmers in Britain face. Find out more at Farmvention.com.
Farming STEMterprise
NFU Education's latest initiative, Farming STEMterprise, builds on the work of the Farmvention competition by taking children through each stage of a farm business start-up, from growing their own ingredients and using market research to test ideas, to calculating expected profit and designing responsible packaging. The STEMterprise projects have been endorsed by the Association for Science Education. Find out more at NFUeducation.com.
Speakers for Schools
Speakers for Schools will see NFU Education's team of farming ambassadors visit secondary schools in England and Wales to talk about food and farming issues. The sessions will be designed to promote discussion and understanding around some of the issues that often receive media attention, such as changing diets, climate change and animal welfare. Find out how you can get involved by emailing the NFU Education team.