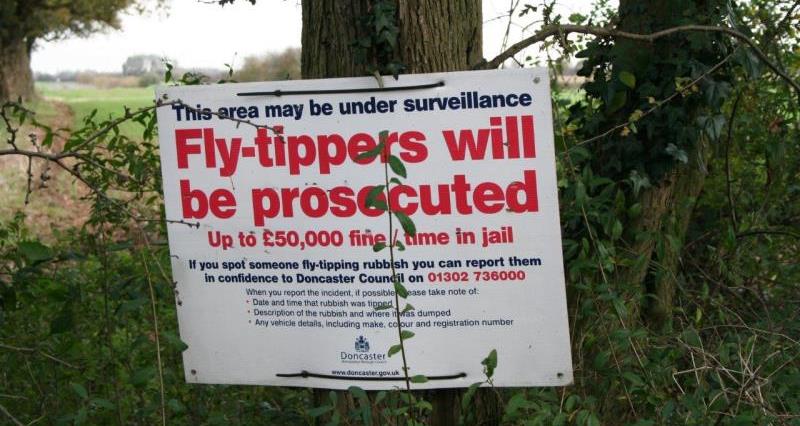 Today has been dubbed 'fly-tipping Friday' by the Daily Mail, who report that incidences of fly-tipping are set to be at a record high.
How to dispose of your unwanted waste | Recycle your tree | What to do if you see fly-tipping

A combination of households still dealing with packaging and wrapping paper, along with most of the nation having returned to work and school, and reduced bin collections over the festive period are said to be to blame.

You can play your part to help fight the new year fly-tippers. Visit our fly-tipping hub to read more about the impact of fly-tipping, how you can play your part, and to download our FREE poster.
What to do if you come across illegal fly-tipping:
Be vigilant. If you discover large-scale fly-tipping or hazardous fly-tipped waste contact the Environment Agency on 0800 80 70 60.
Report cases of fly-tipping to your local authority. The quicker cases are reported, the more chance there is of catching the culprits.
Don't forget, fly-tipping is an illegal activity and should be reported to the police (non-emergency number 101).