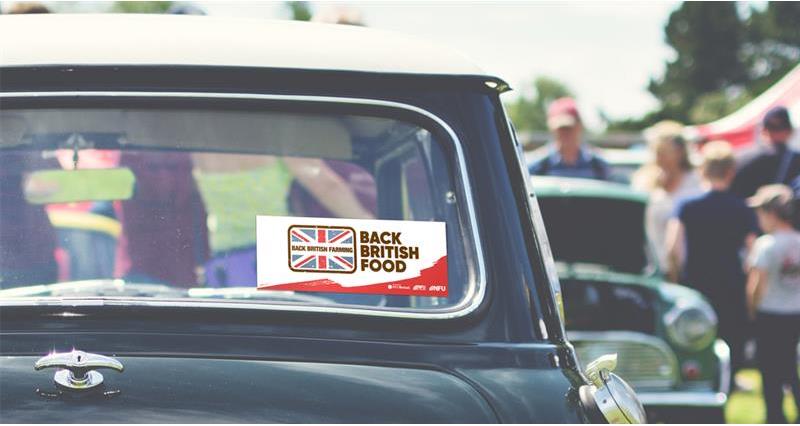 The NFU has created a new car sticker: Back British farming | Back British food, to enable the public to show their support for British food and farming.
Never has it been more important for the British public to support their local shops and communities. In the last few weeks, businesses up and down the country have diversified, adapted and branched out into new services like home delivery and click and collect to respond to the Coronavirus pandemic.
If you would like to give these car stickers out to your customers, please click the links below and complete a form on the following page to register your interest.
NFU President Minette Batters said:
"There's never been a more critical time to promote British food. Over the coming months our role producing food to high standards for every family in Britain is more important than ever. To help spread the word amongst our communities I urge you to display the car sticker with pride."
We'd love you to share your photos of the car stickers in use. Send them to us on social media or email

YmFja2JyaXRpc2hmYXJtaW5nQG5mdS5vcmcudWs=