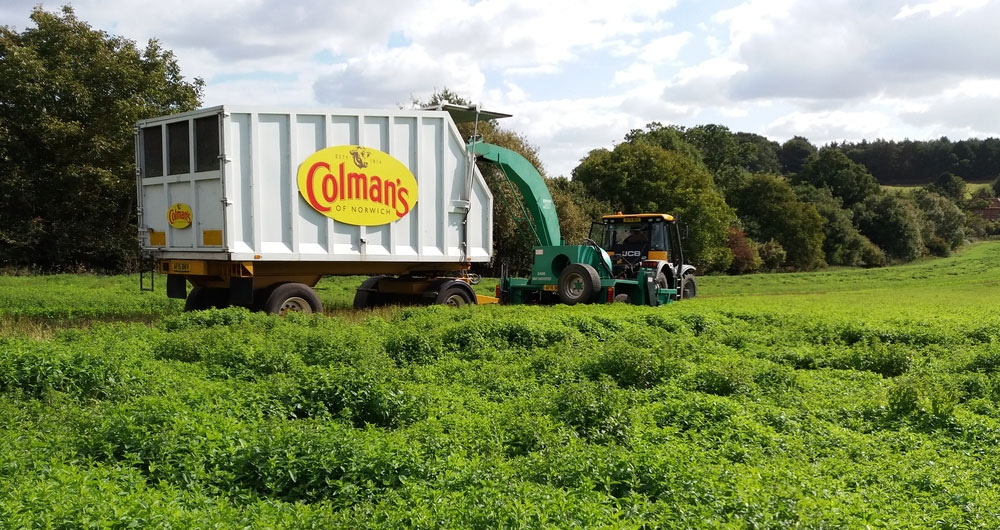 Britain's farmers showcased their quality food in national press throughout November when the NFU partnered with Colman's to promote British meat.
Livestock farmers and the NFU's Back British farming message took centre stage in The Sun newspaper every Saturday throughout November, reaching nearly 1.5million people each time and encouraging people to support, seek out and consume more quality British meat.
The high-profile campaign started on 9 November with a four-page pull-out supplement in The Sun's food and lifestyle section.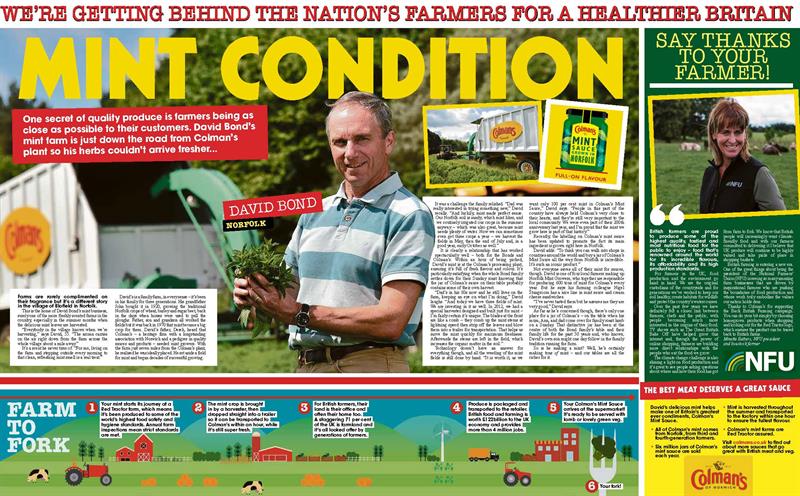 The partnership helped to amplify Back British Farming messages around provenance and high animal welfare standards and featured case studies of farmers across the country producing pork, lamb and beef. It included information on the Red Tractor and promoted Colman's products and their tie-in with British meat.
The campaign highlighted that British meat is full of flavour and hasn't travelled miles to get from field to plate. The message is British meat needs Colman's – and it needs British meat.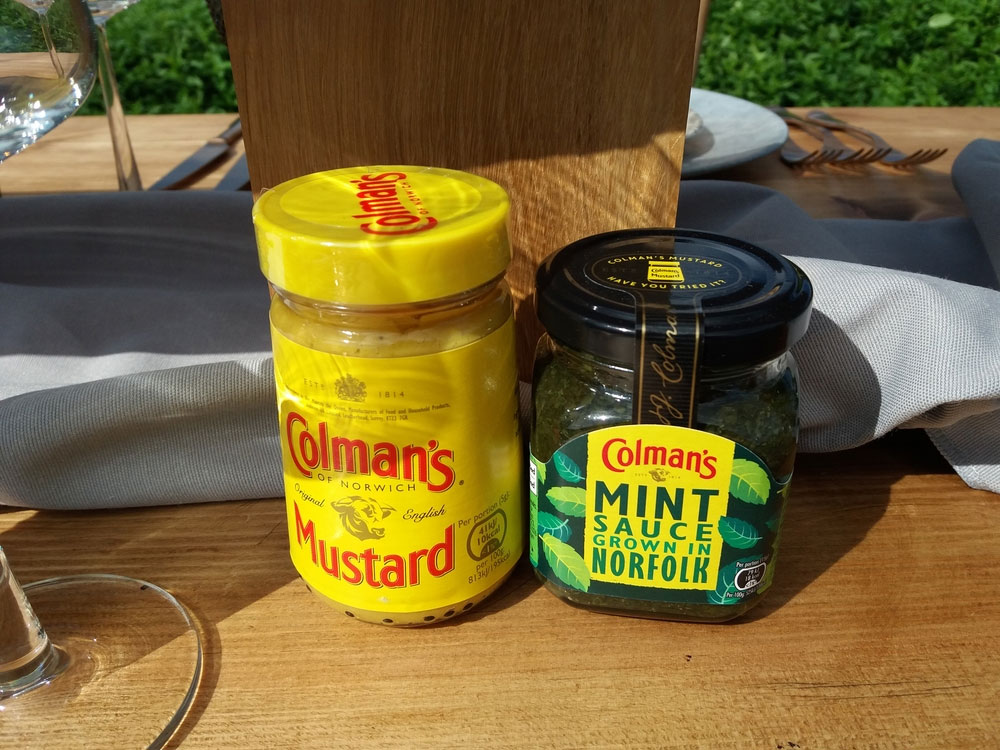 NFU livestock board chairman Richard Findlay said: "This campaign has been a great chance to showcase the incredible lamb, beef and poultry that we produce here in Britain.
"With the current political uncertainty and the low farm gate prices that many livestock farmers are facing, it is more important than ever to galvanize public support for our fantastic farmers and their world-leading products.
"British farming has a fantastic story to tell. As a farmer I am immensely proud to produce some of the highest quality, tastiest and most nutritious food in the world, and at some of the most affordable prices. We need to be doing all we can to spread the Back British Farming message even further and encourage the public to buy local and buy British.
"I thank Colman's for their support of British food and farming. It has been great to work with such a well-known food brand on a campaign which really celebrates the classic pairings that form the centerpiece of many traditional British family dinners, from lamb chops and mint sauce to roast beef and horseradish."
Colman's produces 10 million jars of mustard and six million jars of mint sauce every year, along with 21 million jars of other fish and meat sauces, but none of these are eaten on their own – they all need a partner on the plate and there is none better than quality Red Tractor British meat.
But what exactly goes into making the mustard and the mint, the mainstays of Colman's' cupboard? The key word is cooperation, with growers and makers working closely together with a common goal – growing high-quality ingredients to produce iconic products with traceability and provenance for the consumer.
For the mustard growers whose seeds are used in Colman's flagship condiment, cooperation pulled them from the brink of disaster and enabled them to recover from a depleted harvest in 2008.
Meet the mustard growers
NFU members Tom Gee and his cousin Adrian Gee both farm in East Anglia and both grow mustard for Colman's:
"I have about 30ha and Adrian had 198ha," says Tom. "We are two of the 21 growers that now make up the English Mustard Growers (EMG), but prior to 2009, historically there was no real link between the growers, no collaboration although we all knew each other, and the communication with Colman's was with someone from the factory who would come out once a year, tell us the price, we would haggle and that was how it worked.
"There was a crop manager for Colman's called John Hemmingway who was an absolute expert on mustard. What he didn't know about mustard wasn't worth knowing, and while he was there everything worked fine, then Mr Hemmingway retired. He was irreplaceable and because there was no real cooperation between the growers, the crops began to deteriorate, culminating in a disastrous harvest in 2007. Instead for getting a tonne an acre, we were getting 0.2 tonne an acre and we reached crisis point."
Adrian explains: "It was a massive loss and a lot of growers quit that year. But there was a core of growers who wanted to carry on and that was when we all got together. It was a real tipping point."
At that point a steering committee was put together and this became the board for the newly-formed English Mustard Growers Limited. This brought the growers together and farmers started working together to share knowledge, to put money into research and development. Things began improving.
"We have an agronomist now, who is available to all of the growers, who specialises in mustard. He carried out a lot of trials work and will visit growers whenever they need him so growers have professional back-up in terms of crop treatment," says Tom.
"We have produced a manual which has been built up over the years and is an A-Z of how to grow mustard, harvest it, handle it, best practice and the various pests and diseases you will find. It's all been put together so there is a more uniform approach and also for when we get new growers."
EMG has also looked closely at seed varieties, as no new varieties had been established for a long time. It gives a great deal of credit to Colman's, who stood by them when times were tough. "When this group started, Colman's showed us quite a bit of faith because the supply of mustard must have been badly affected in 2008 and 2009, but they have continued to support us and source from us, " Tom adds.
"In difficult years they have taken what we can produce and sourced what they needed elsewhere and likewise when we have exceeded expectation, they haven't said 'well your contract was only for 1,000 tonnes, you do what you can with the rest' because they know there is nowhere else we can sell it, so they take it. There has been a genuine feeling of partnership since that point."
Mint growers join forces
Four growers who all supply Colman's have come together under the auspices of Norfolk Mint Growers and work cooperatively to produce the volumes Colman's needs for its mint sauce.
"This year it's 600 tonnes," says David Bond, who grows a whole variety of herbs as well as 20 acres of mint. "But that varies from year to year. Getting a full economic yield is always a challenge. Some fields we can get three cuts out of. If we get a very early cut at the end of May we can get a second cut in July or August and then time for a third in September.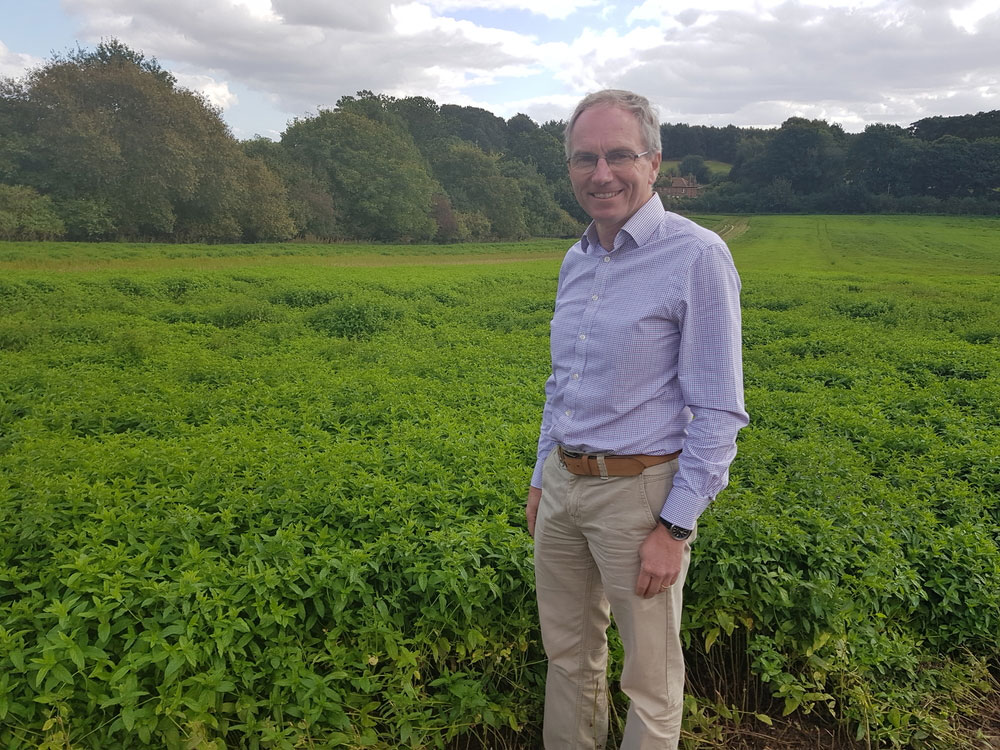 "The growing conditions here are just right for mint; we have sandy free-draining soil which is good as perennial crops don't like being sat in wet, cold soil over winter. When you get into the summer the free-draining soil does dry out quite quickly, so irrigation is essential for growing mint."
Harvesting used to be more of a challenge, but 12 years ago, the group invested a machine specially built for the crop. "So we got a harvester that has a rotating comb, which strips the leaves off the stem and then throws the leaves into a trailer on the back, meaning only the leaves now end up at the factory. It was a real step forward in terms of getting a higher quality mint sauce."
Mint is at its best when it is very fresh, and in order to achieve this, all of Colman's mint growers live less than an hour from the processing plant in Norwich. "If it's longer than this or if the weather is very hot, the leaves can get compressed in the trailer and turn black."
Collaboration is key
The fact that mint needs to be processed straight away was a key factor in the next step for the mint and mustard growers. News that Colman's was moving out of the historic site in the centre of Norwich to continue production in Burton upon Trent meant that it would no longer be viable to use Norfolk mint and so all sides came together to come up with a solution.
David Bond says: "The announcement came that the site was going to shut, once Britvic which shares the site pulls out, as it isn't viable for Colman's to carry on.
"We have to process the mint very quickly after crop harvest, so we need to be close to the processing plant. We were looking at setting up new business and got together with the mustard growers to meet Colman's and see how we can resolve this as we still needed to process out mint close to production. The mustard growers wanted to take another step forward and get more involved with the processing as well.
"So we started Condimentum, which is owned by the mint and mustard growers or people associated with the growers and all local businesses. There has also been investment from Colman's' parent company Unilever into the mustard mill but it's all run by Condimentum.
"We are building a new processing facility on the outskirts of Norwich. This will include a new mustard mill, which will be one of only three in the world that processes mustard seeds into very double super fine flour, which is the particular flour that goes into the Colman's mustard brand that gives it its distinctive flavour.
The three-acre site will generate 25 jobs and is due to open in January 2020.
Tom adds: "The fact the new factory is near Norwich has given us the confidence that we are going to be able to continue to supply mustard to Colman's and Unilever. If the factory had gone abroad we would not have had the confidence to invest in R&D. This now gives us the confidence to get stuck in and reap the rewards in the future."
NFU Sugar Board Chairman Michael Sly is also the chairman of the English Mustard Growers and vice-chairman of Condimentum.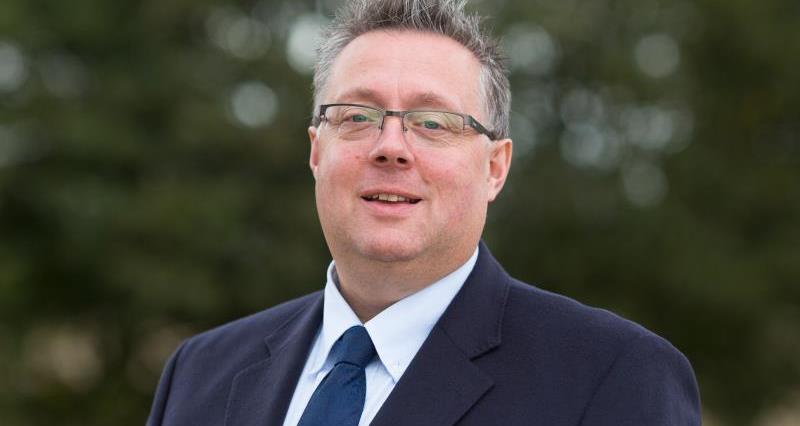 He said: "It is an exciting time for mustard and mint growers, working together with a multinational like Unilever, to create a new business in Condimentum which is majority grower owned. The aim is to secure both these crops future and to take us into food manufacturing.
"Although a small group producing niche condiments, collaboration between all stakeholders working with an open-minded team at Unilever has secured UK growers and manufacturing well into the future," he added.