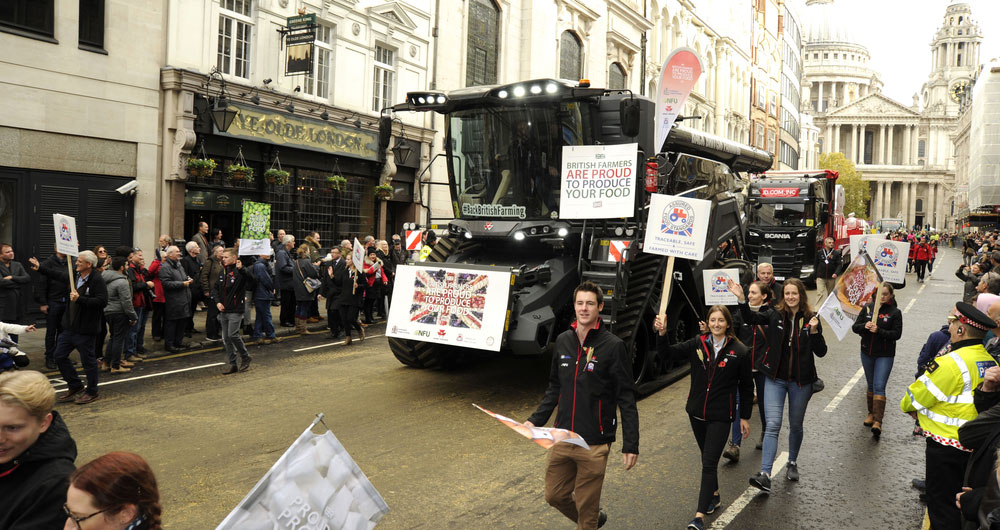 Farmers will betaking to the streets of the City of London this weekend for the annual Lord Mayor's Show to showcase the best of British food that they are proud to produce for the nation.
This year's procession (Saturday 9 November) will feature a Massey Ferguson MF 8740S tractor and a British Farmers Market stall stocked full of fresh, seasonal produce including apples and pears, pumpkins, potatoes, onions, cabbages and carrots as well as cereals, bread, cheeses and milk.
Master of the Worshipful Company of Farmers David Bolton said: "The Lord Mayor's Show is a brilliant way to celebrate all that is good about many British industries and we're proud to represent farming to the thousands who attend.
"British agriculture plays a vital part in not only feeding the nation, but also in protecting the environment. In the year to come the Worshipful Company of Farmers will focus on promoting an industry that is ever more efficient in producing food while enhancing the countryside."
NFU Vice President Stuart Roberts said: "We are pleased to be able to support the Worshipful Company of Farmers for the sixth year in a row at what promises to be another fantastic Lord Mayor's Show.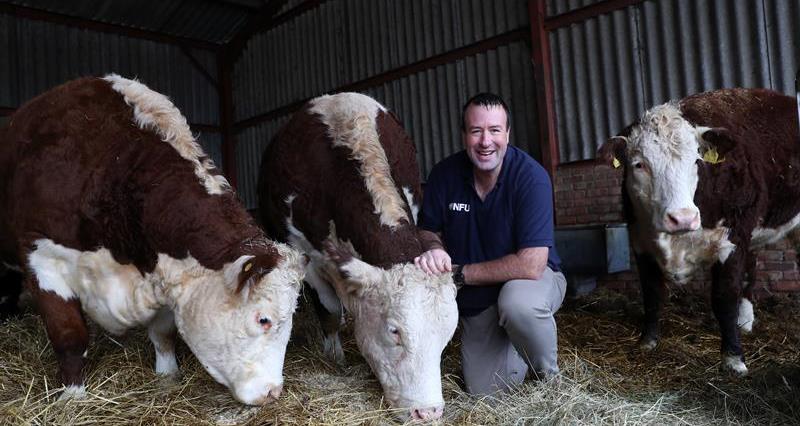 "At the heart of our entry is great British food. And it is more important than ever that the general public get behind the nation's food producers. Saturday's parade provides us with a perfect platform to share our enthusiasm for food and farming with the thousands of visitors on the streets of London and the millions watching on television and to encourage them to back British farming.
"I also know our 10 young farmer ambassadors representing the NFU will do a brilliant job as they all share my passion – playing a vital role in helping to produce safe, traceable and affordable food for us all to enjoy."
Red Tractor Vice Chairman Andrew Blenkiron said: "We are proud to be part of this celebration of British food and farming. At Red Tractor we passionately believe that everyone should be able to buy quality food they can trust, whatever their budget. The Red Tractor logo is a simple way for people to help foster a better future for British farmers, and to be confident that the food they eat has been safely produced, responsibly sourced and carefully farmed, every step of the way from farm to pack."
See also: Highlights from 2018's Lord Mayor's Show
Lindsay Haddon, Massey Ferguson Advertising and Sales Promotion Manager, said: "Massey Ferguson machines play a key role in Britain's agricultural output and we are honoured that two of our very latest tractors will be helping to spearhead all that's best about British food production at the Lord Mayor's Show. We are especially proud that an MF tractor will be leading the parade with the Lady Mayoress Designate at the wheel, focusing attention even further on the farming agenda and its importance to the nation's future."
Surrey Docks Farm Manager, Gemma Hooper, said: "The Surrey Docks Farm has a long-standing relationship with the Worshipful Company of Farmers and is thrilled to be invited to take part in the Lord Mayor's Show. Members of our Youth Committee (aged 8-25) will be in the parade to proudly represent British farming and raise the profile of city farms."
Where to see us on the parade:
Look out for the Worshipful Company of Farmers entry, serial number 10 in the procession, during the live BBC1 coverage of the Lord Mayor's Show on Saturday 9 November from 10.45am.
British farming is being given even greater prominence as Lady Mayoress Designate, Hilary Russell, a farmer herself, will be leading the Lord Mayor's Show parade, driving a Massey Ferguson MF 4708 tractor.
All the food from the British Farmers Market stall will be donated to the City Harvest charity which supports 300 organisations across London that provide meals to vulnerable people including homeless shelters, centres for the elderly and refuges for women experiencing domestic violence.
:: The Worshipful Company of Farmers entry in the 2019 Lord Mayor's Show is supported by the NFU, Red Tractor, Massey Ferguson and Surrey Docks Farm.