NFU Education have been astounded by the number of entries they received for their first ever Farmvention competition. Over 1000 children from across the UK submitted their entries this year and the standard was so incredibly high that it was really difficult to choose the winners but after many hours of deliberation, they have found their final nine entries.
The lucky finalists have won the opportunity to present their ideas at the Houses of Parliament in March, along with a range of amazing STEM prizes for their schools, and one will have the opportunity to win the grand prize of their school being turned into a farm for the day.
The competition, launched in September, asked primary-aged children to submit entries that solved one of three farming-related issues using Science, Technology, Engineering and Maths:
Design a tractor of the future
Design an environment for a flock of 100 laying hens
Design a new snack product from four British ingredients
NFU education manager, Josh Payne, said: "We'd like to take the opportunity to thank everyone who submitted their entries and put so much effort and enthusiasm into the project. It's clear that this competition has captured the imagination of primary school children and this shines through in the high quality of submissions we've received."
Meet the finalists!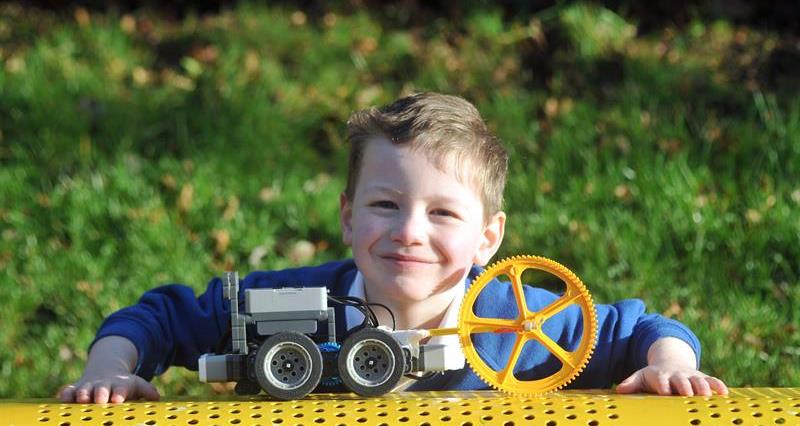 Design a tractor of the future
KS1: Year 1 from Settle C of E Primary School with their working K'nex, junk and robotic prototypes.
Lower KS2: Afeefa Haroon from Ronald Ross Primary School with her zip line tractor project.
Upper KS2: The 'Tracticians' from Armitage C of E Primary School with their carbon neutral tractor project.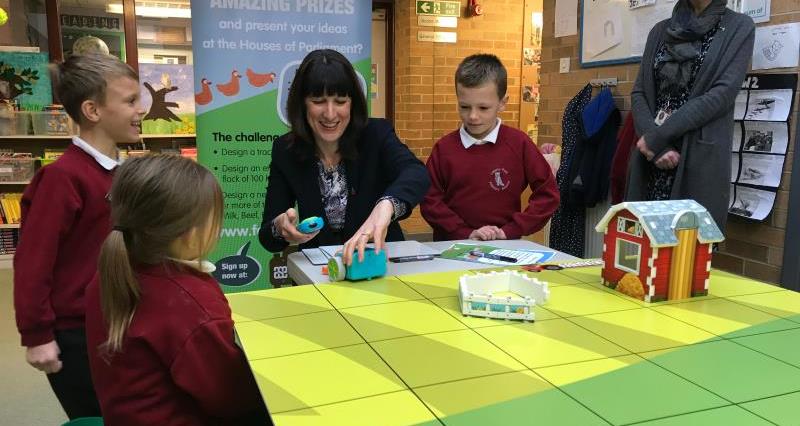 Design a home for 100 happy healthy hens
KS1: Class 2H from Glascote Academy with their chicken home development project.
Lower KS2: Oscar Brownmoore from St. Aidan's VC Primary School with his Chicken Chalet project.
Upper KS2: Emily Bailey from Bridgewater Primary School with her Minecraft project.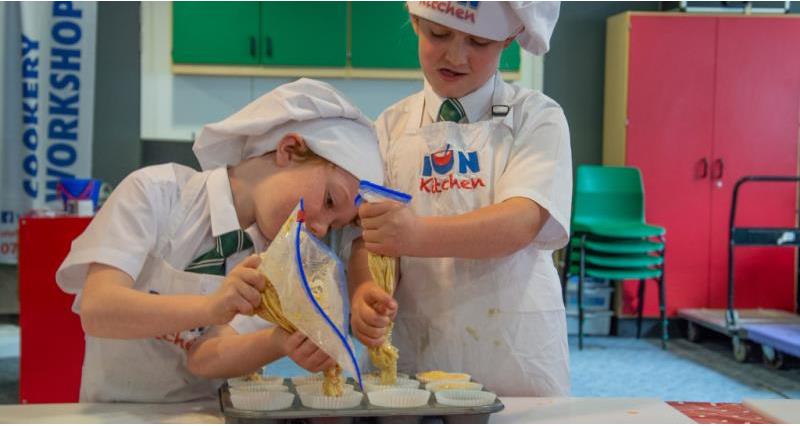 Design a British snack product
KS1: Dosbarth y Gleision from Ysgol Bro Idris School with their fruit smoothie project.
Lower KS2: Toby Barribel from Wonersh and Shamley Green Primary School with his beef jerky project.
Upper KS2: Team Fruity Flow from St John Fisher, Catholic Primary School with their fruit volcano project.
Many congratulations to all the fantastic finalists! The NFU Education team can't wait to hear about your ideas in more detail at the Farmvention Final event at the House of Commons in March!