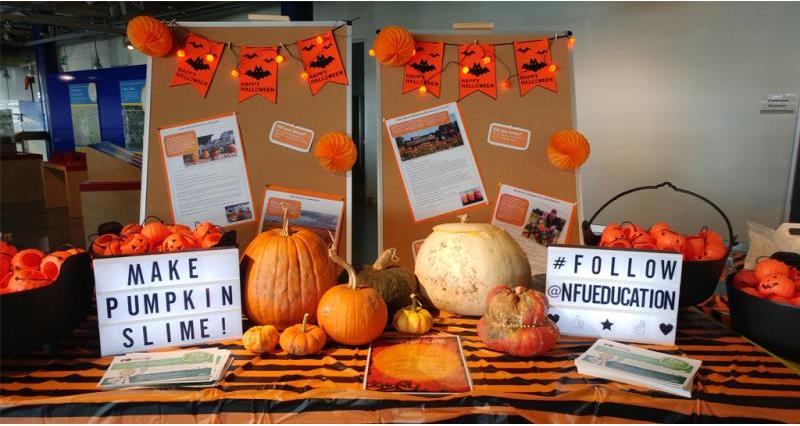 The NFU's education team spent the day at the ThinkTank museum in Birmingham where they ran a pumpkin slime workshop as part of the Half Term 'Meet the expert' event.
Almost 200 museum visitors came to our stand and they all had a great time learning about pumpkin farming and making their own spooky slime to take home in a mini pumpkin pail.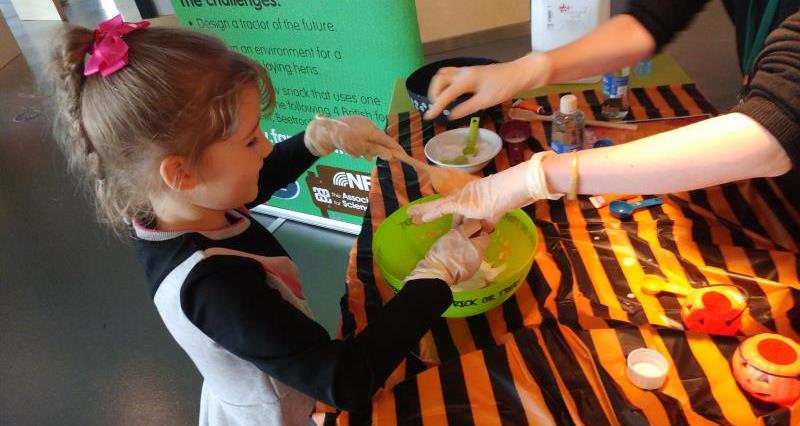 The 'meet the expert' series at the ThinkTank museum is an opportunity for representatives from industry and academia to interact with and engage the minds of the future. We thoroughly enjoyed this opportunity to work with children from a largely urban audience.