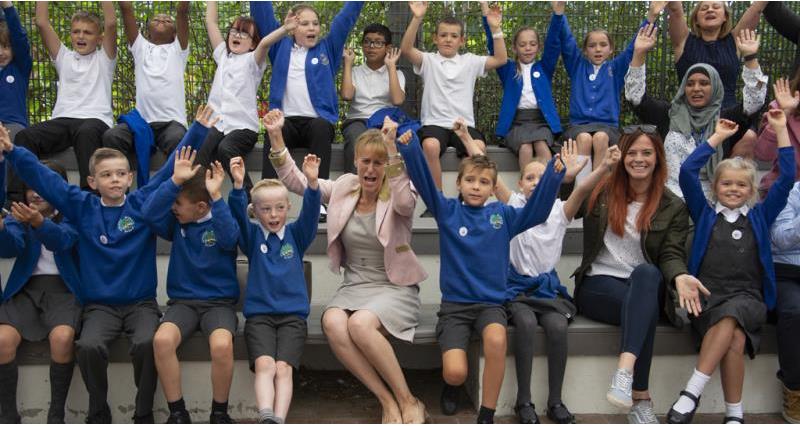 NFU President Minette Batters and NFU member Hannah Jackson celebrated with local school children as they made the competition live
With a fantastic day of STEM (Science, Technology, Engineering and Maths) learning, the NFU officially launched its new primary school competition, Farmvention, at the Think Tank museum in Birmingham.
This new national competition has been designed by the NFU's education team, in conjunction with NFU science and policy advisers, to help teach primary school children where their food comes from and the day-to-day challenges faced by farmers and growers.
NFU President Minette Batters attended the event, alongside 50 primary school children and guests from the world of food and farming including Hannah Jackson (also known as the Red Shepherdess on social media).
The day began with a welcome speech from Minette Batters, she said: "Farmvention brings real life farming situations into the classroom and it's fantastic to see so many young people getting involved.
"Food and farming is inextricably linked to STEM subjects and the NFU's competition offers a rare chance for children to put this learning into practice in a new and exciting way.
"As an industry it is important to us that children know about where their food comes from. Farmvention is a fantastic opportunity to develop their problem solving skills at the same time as learning about food production and the challenges farmers face every day."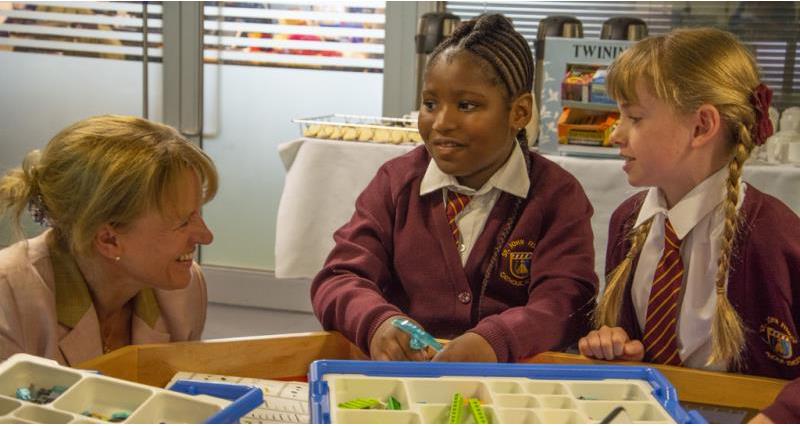 NFU President Minette Batters discussing some amazing ideas with pupils from St John Fisher Catholic Primary School
The day's events were planned to allow the children to immerse themselves in engaging practical activities linked to the science and technology behind food and farming while providing opportunities for them to interact with representatives from the industry.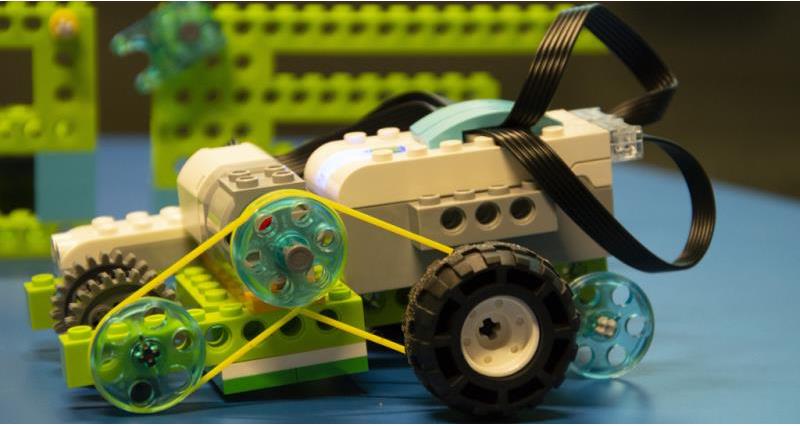 A Lego WeDo protoype of a combine of the future
First, the young 'Farmventors' completed a Lego WeDo 2.0 workshop where they were challenged to design, build and code their own moving agricultural vehicles in the brand-new Lego Innovation studio.
The adults were amazed by the children's collaboration and perseverance skills as they solved problems to develop their designs against the clock and their final vehicles were fantastic!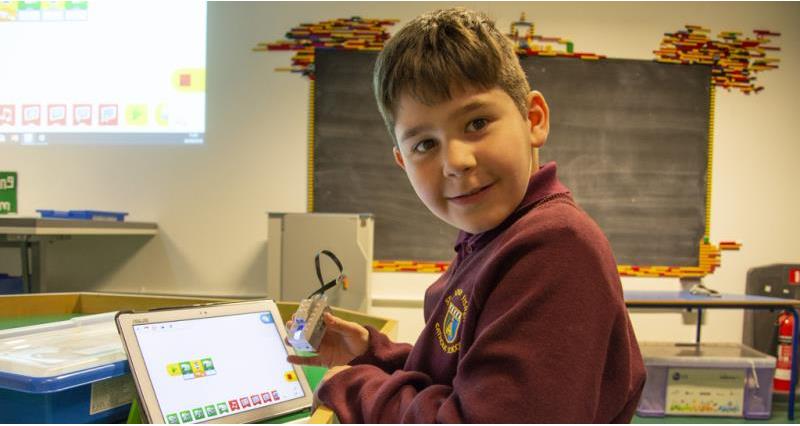 A pupil from St John Fisher Catholic Primary School programming his new Farmvention with Lego WeDo
After that, the children completed a Food Technology workshop with Fun Kitchen, a multi-award-winning cookery education company, where they made six of their own carrot and oat muffins using a range of British produce.
With their ingenious method of mixing the batter in a sealed sandwich bag and estimating the ingredient quantities, Fun Kitchen demonstrated how baking in the classroom can be easily achieved with very little equipment, only a handful of ingredients and almost no mess to clean up!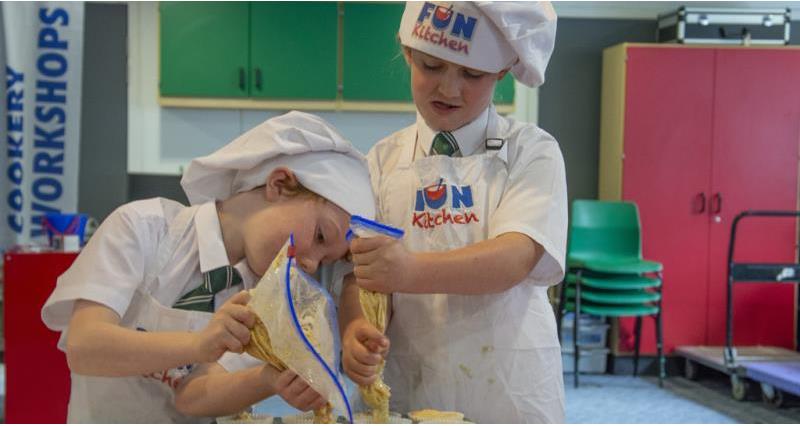 Pupils from Bilton Junior School getting stuck in making carrot and oat muffins - a truly British snack
The children had a wonderful time and some of them said that this was the first time they had experienced cooking with their school.
Next, the children enjoyed a presentation of Rachel the Robot from The Small Robot Company, an innovative agritech start-up for sustainable farming, who explained how cutting-edge technology can be used to support the way that we produce our food.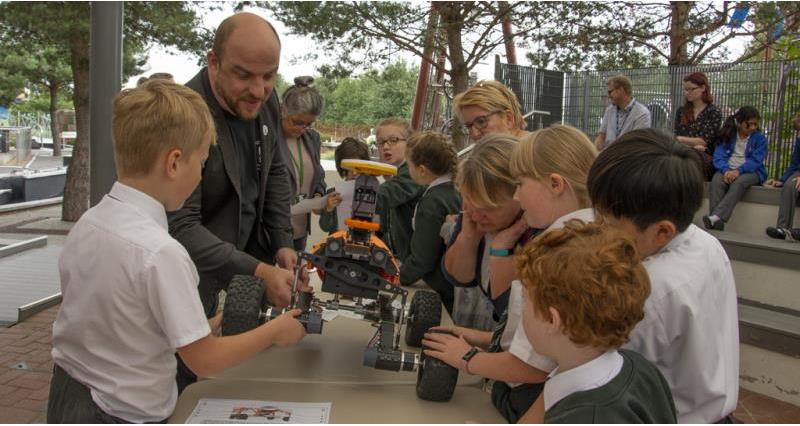 Ben Scott-Robinson co founder of Small Robot Company explains his prototype robot Rachael
The children had the opportunity to speak to Ben Scott-Robinson, the co-founder of the company, and many of them had insightful questions to ask. He said: "Sustainable food production in the face of a growing global population is one of the biggest challenges facing mankind today. Solving current environmental issues around farming with tractors is a priority here."
"Farmvention will stimulate children to take a practical look at this problem, and apply their ingenuity. It's a brilliant concept and a hands on chance to learn all about food production."
Finally, before returning to their schools, the children had a chance to explore the four floors of hands-on exhibits that the museum has to offer. The event was a great success and all the children and adults in attendance had a fantastic day of learning.