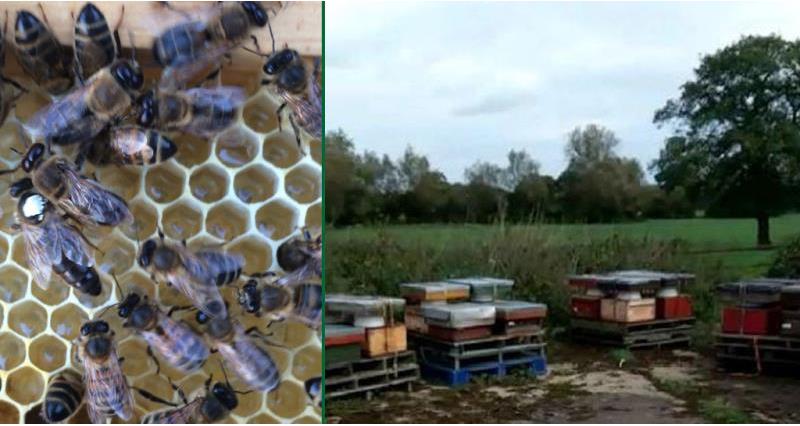 Members of the farming community are being urged to report any information or suspicious activity after 40 beehives were stolen from premises near Bicester.
The hives weigh approximately 40lb/20kg each and would have required some skill and a substantial vehicle to be moved.
The bees were overwintering prior to being moved for pollination and will have a strong presence. They need to be kept some distance from people and unless cared for properly will become an increasing nuisance as spring progresses as they run out of space and swarm.
Ged Marshall, chairman of the Bee Farmers Association, said: "This theft is particularly cruel to a young bee farmer apprentice who is just setting up her business. We urge all bee farmers and amateur beekeepers to be vigilant and it anyone offers them cheap hives to contact the police immediately. These hives are unique as they have specially adapted floors so they should be easy to identify. We are also urging all bee farmers to increase security around their sites wherever possible."