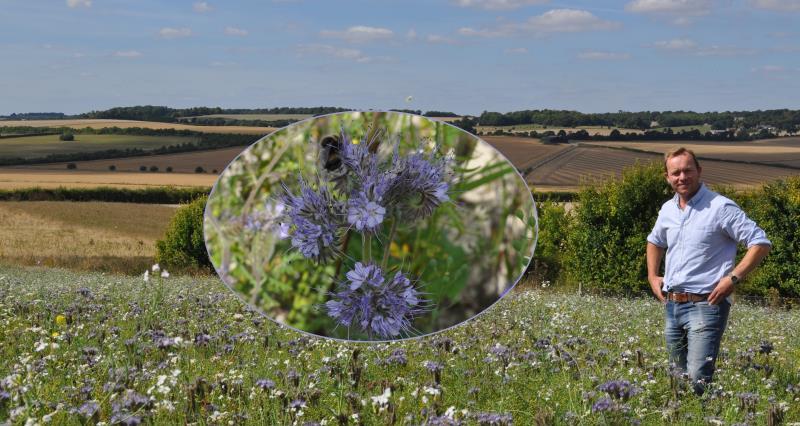 Farming and the countryside go hand-in-hand – without one, there cannot be the other. According to third generation mixed farmer Matthew Doggett, it's now easier than ever for farmers to engage with the environment and organisations like the CFE.
Matthew writes: My farm is my office. I want to make sure that the work I do improves the place I farm. That's why I ask you, as a farmer, to think about your favourite place on-farm and make that area your place for environmental management.
Ask me any day what managing a farm business means to me and I'll give you the same answer: it's about making the most of my assets.
And that's exactly where the environment plays a vital part in making my farm business work. What's in it for me? The measures I've got on farm improve the productivity of the business. I've got just about everything that could make our job even more awkward – odd-shaped field corners and land are the most difficult, but I've had to learn to look at environmental measures in exactly the same way I do crop production.
Rotate your options, such as game cover and pollen and nectar mixes to reduce the weed burden which can start to take over. It's a balancing act that farmers like me are all too aware of – farming and the environment.
As a Campaign for the Farmed Environment (CFE) local liaison group vice chairman I'm part of a network of farmers, industrial contacts and environmental groups that discuss what is being done in the local area, and how we can improve it. It was a natural step to take – I've always been involved with the Farm and Wildlife Advisory Group (FWAG) and agrienvironment schemes, stemming from the very real threat of out-of-production land in 2009. We need to be proud about what we do and we've got a lot of things to shout about.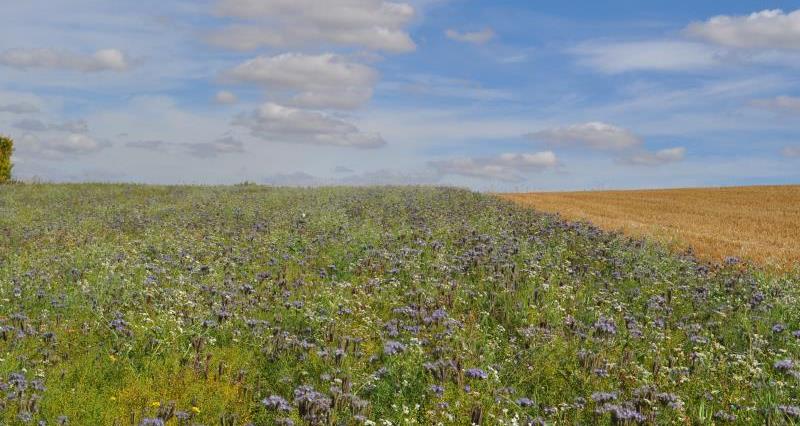 Matthew says that farmers should look at managing the environment like they would a crop or herd rotation.
On my farm alone I have counted grey partridge, kestrels, yellowhammers and linnets alongside plenty of bees and butterflies. There isn't a day that goes by that I don't spot something different on the farm, but this could also be said for many neighbours.
It's eye-opening but I haven't achieved any of this without thinking like a farmer and a businessman. Think of managing the environment as a rotation, but instead of crops or a herd you're moving areas of land that improve wildlife: bird seed mixes, conservation headlands and game cover.
Seeing environmental management from the point of view that adds value to my business has enabled me to get into the mindset that this area of land should be managed. It's a no brainer and of ultimate benefit to me as a farmer in conjunction to the wildlife and environment we're well known for being stewards of.
Rotate your options, such as game cover and pollen and nectar mixes to reduce the weed burden which can start to take over.
Organisations like the CFE are on hand to help – it brings together organisations like the Environment Agency alongside the grassroots farmer and we're all rowing in the same direction for the same end goal.
For me, there's no doubt that farmers and regulatory bodies must work hand in hand to provide a productive farmed environment.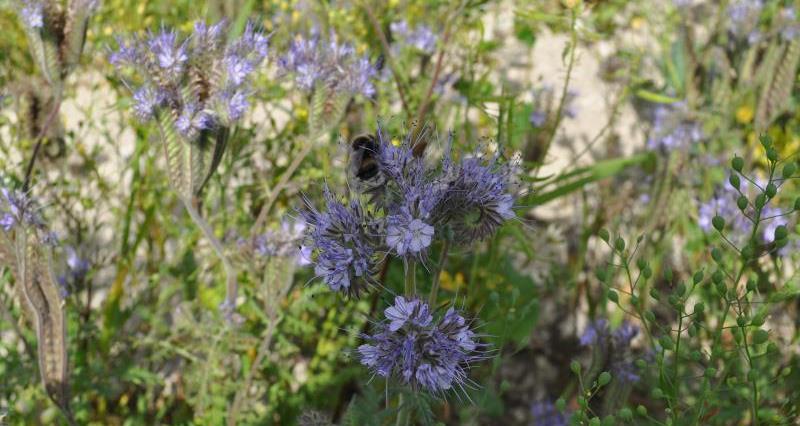 Above: There's a huge spread of wildlife on Matthew's farm from bees and butterflies to yellowhammers and linnets
From this we can then communicate this with the wider community and public, and shout about the good service we're doing.
Engaging with the CFE over the past six years has provided me with an insight into the task of communicating I truly believe that the work we do needs to be recognised – whether it's voluntary, or exceeding our greening requirements, a lot of farmers do more than what is expected of them.
So I ask you this: what are you waiting for? We've long been called the stewards of the land and all of us are more than capable of managing the environment alongside our farm with the help of organisations like the CFE.
Want to engage with the CFE like Matthew?

Why should you engage?

The CFE hosts FREE farm events which are available to all farmers and growers. The events cover topic such as how to enhance your farm for pollinators and how to protect your soil and water on your farm.
You can also go onto the CFE website to download literature and guidance or to pick up vouchers for discounted pollen & nectar and wild birdseed mixes.
If you are leaving an expiring entry level and higher level stewardship agreement think about retaining some of your environmental options such as field margins and awkward field corners on your farm. By retaining environmental options voluntarily you are continuing the successful work you have delivered but also showcasing how farmers protect the environment.
The CFE showcases the work that farmers and landowners do to protect and enhance the farmed environment.
The CFE promotes voluntary management on farm but also makes sure that the work delivered by farmers and growers is promoted to the general public, policy makers and government. By engaging with the CFE you are helping to deliver the message that farmers are protecting the farmed environment.
Environmental options benefit your business in many situations. Farm efficiency can increase when taking awkward field corners and unproductive land out of production, and the establishment beetle banks and pollen and nectar mixes can help with crop pest control. CFE farm events which are free to attend also provide high quality advice on how to establish specific options on-farm.
This blog originally appeared in British Farmer and Grower magazine - find out more here.