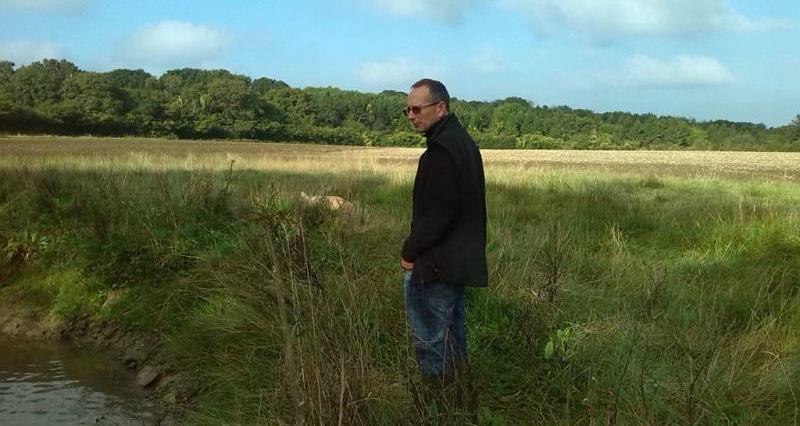 My British-made biomass boiler comes from a factory in South Holland, Lincolnshire, and it provides warmth to my farm buildings in place of expensive electric heating. Besides helping to manage my business input costs and supporting some old-fashioned manufacturing jobs, it is one modest example of the kind of enterprise the NFU believes as many as 20,000 members have now embraced.
Over the past five to 10 years we have all become clean energy producers as well as farmers, but without losing sight of our primary aim - to produce high quality food for the nation.
What is more, tackling the big global environmental issues like climate change is entirely compatible with managing the local environment, providing habitat and food for birds and insects, protecting our watercourses, and helping to reduce the impact of our increasingly common floods.
The booklet of 22 representative examples of positive action on clean energy, launched last week by the NFU together with the other UK farming unions, truly highlights the diversity and productive potential of our great industry.
We realise that farmland has actually been managed this way for both food and energy production for many generations, giving us fuel for heating, cooking and traction power, as well as growing our crops and pasture.
We farmers need profitable returns from both food and non-food production if we are to invest in making our businesses more resilient and climate-proof, with better buildings, better drainage, and better irrigation. And we must also work hard to protect and enhance millions of hectares of the British countryside, maintaining it for the enjoyment of wildlife and people.
Here at Staple Farm, at the foot of the Blackdown Hills in Somerset, my biomass heating system has helped to lower my carbon footprint over the past three years. It is fuelled presently with wood grown on the farm, and hopefully farm-grown miscanthus and agricultural residues in the future.
My arable operation grows a diverse range of crops, including a small stand of Christmas trees and the reversion of some arable area back to grassland - all in harmony with various conservation schemes to protect the environment and wildlife.
It is critically important that farmers are allowed to strike a balance between the multiple possible uses of their land, allowing for growth in food production as well as energy and other non-food production, alongside management for environmental services and natural heritage.
The NFU's Environment Forum is charged with helping our members achieve this equilibrium of multi-purpose land use, and I am convinced these 22 case studies will inspire farmers and decision-makers alike to take forward our vision.