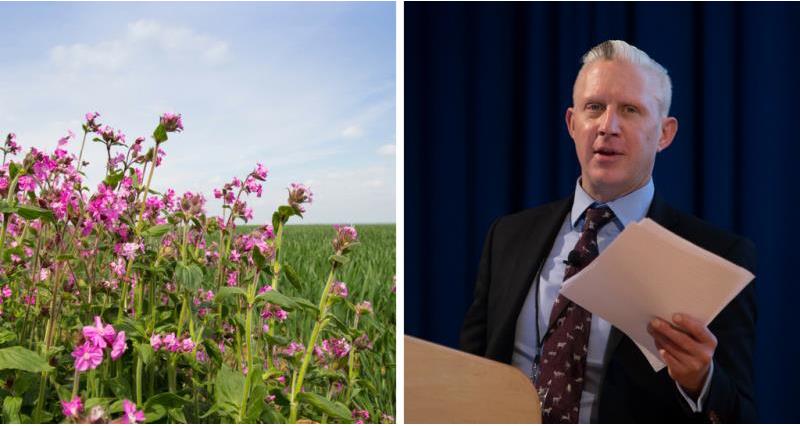 For the past 23 years Jake has worked on the 5,500 acre Raveningham Estate in South Norfolk. Initially he was employed as a gamekeeper, running and managing an all wild game shoot, but is now the Estate Manager. Jake oversees the farming enterprise of which 2,500 acres, comprising of 4 holdings, are farmed in-house by 3 separate contractors. The remainder is tenanted.
Food production lies at the heart of the commercial activity on the Estate, but over the past 20 years the environmental policy has taken much more of an important role.
All of these habitats enhance species productivity and successive years of surveying on the Estate have demonstrated a halt of declines and in some instances, an increase in species populations locally. Along with the re-creation of traditional hay meadows, over 200 miles of hedgerows are also actively managed which adds to the biodiversity.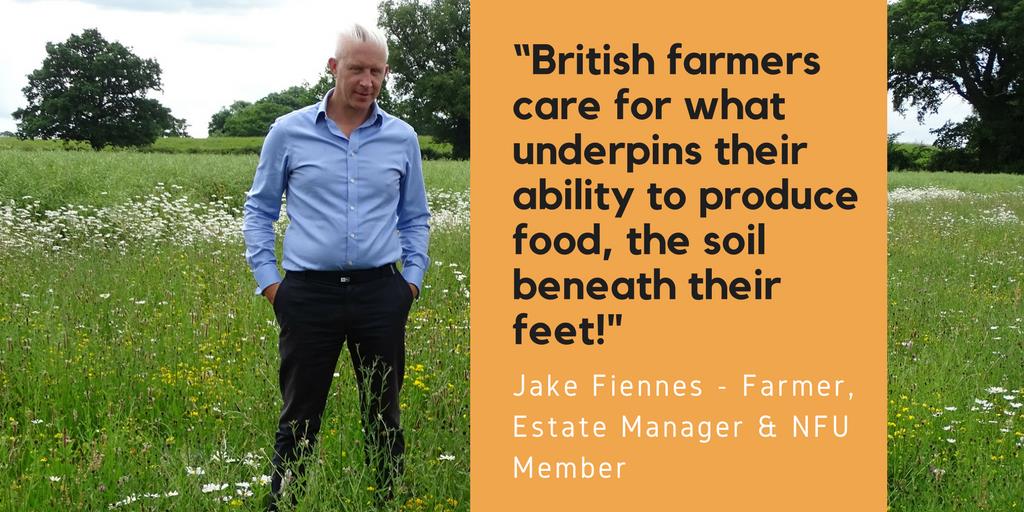 As Estate Manager, Jake also oversees management of 90 residential properties, four biomass boilers, 5 solar photovoltaic installations, 500 acres of mixed woodland, 10 acres of a high maintenance garden surrounding Raveningham Hall and manages a profitable herd of Sussex beef sucklers and a growing flock of Norfolk Horn/Romney sheep.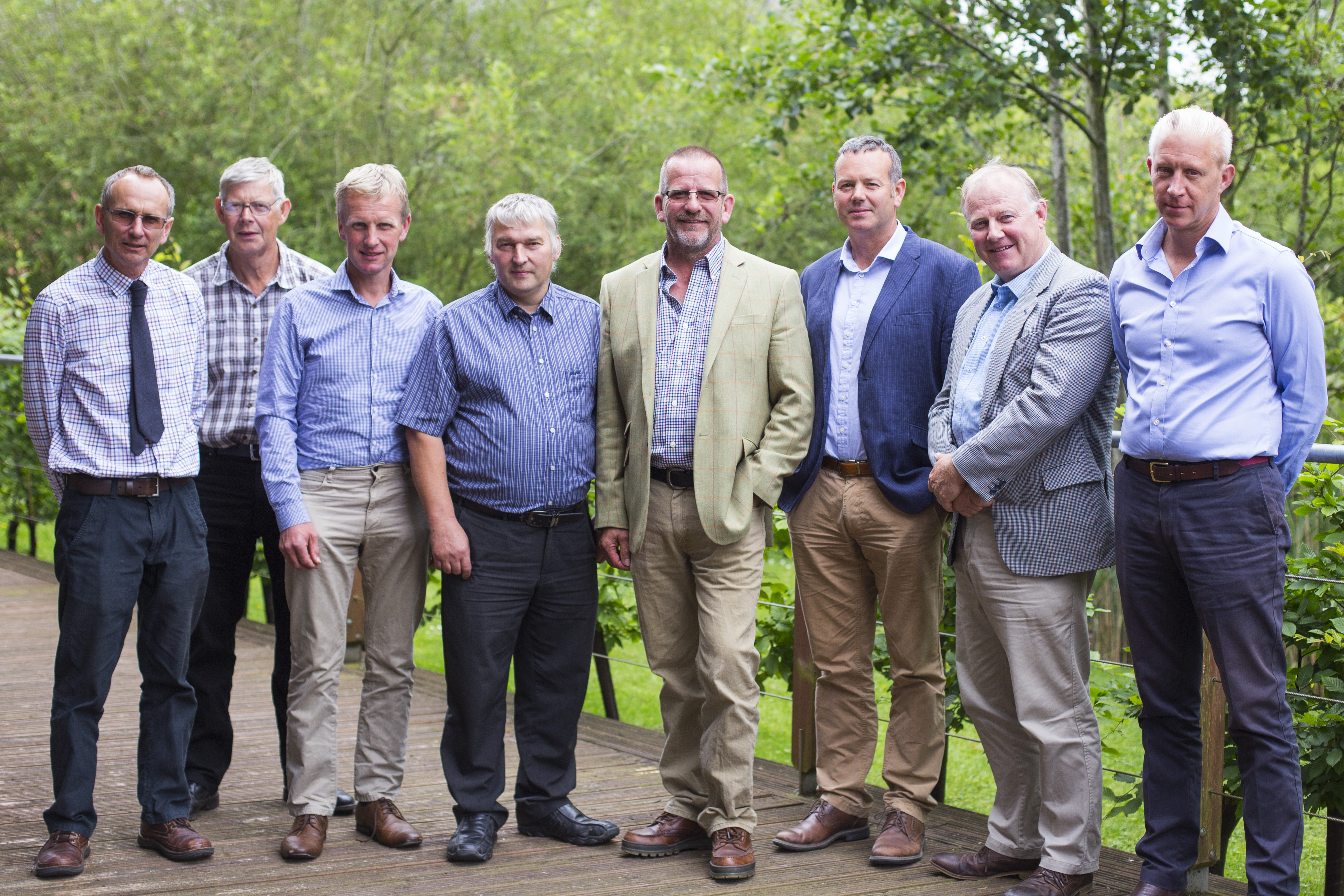 The NFU Environment Forum (L-R); Mark Pope, Robert Lockhart, Robert Brunt, Hedd Pugh, Ian Waller, Richard Bramley, Phil Jarvis and Jake Fiennes.