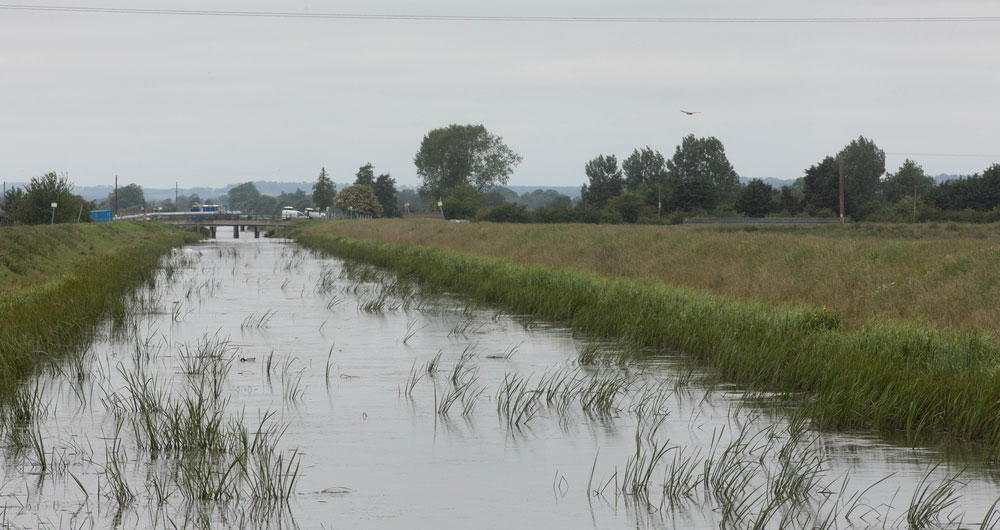 Water is an essential ingredient in growing our food – but too much or too little can spell disaster for farming businesses. The agricultural drought in 2018 was followed by a dry winter and then flooding in June 2019, which left more than 3,000 acres of prime farmland affected in Lincolnshire.
For NFU Vice President Stuart Roberts, who leads on water issues, this contrast highlights why a joined-up approach to water management is vital – one that allows water to be captured during extreme weather events for use at times of scarcity. "I was shocked that in June I spent one day meeting members in Norfolk, who were on the brink of another agricultural drought, and then travelled 57 miles north to meet members who were cleaning up after being flooded," he said.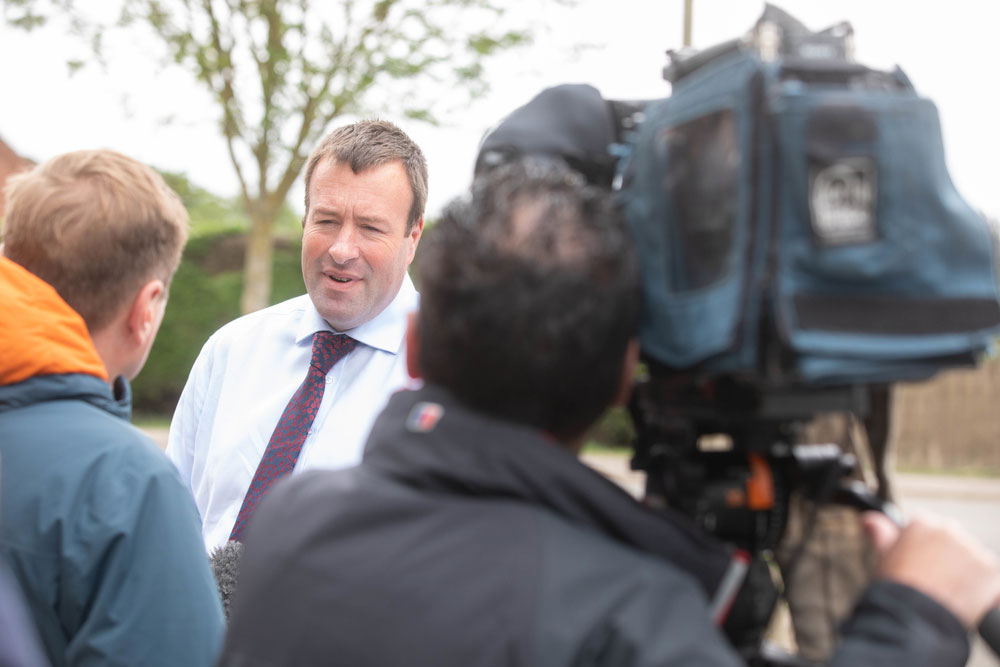 "The East of England is particularly susceptible to flooding, and while we are proud to work with Internal Drainage Boards we do recognise that the hundreds of thousands of litres of freshwater that is pumped out to sea during a flood event would be gratefully received by farmers just down the road who are crying out for fresh water for irrigation."
Farmers bear the brunt of the impacts of extreme weather and climate change predictions suggest both droughts and flooding are likely to become more frequent in the years to come, underlining the need for more resilience planning.
Flooding impacts on farmers
While current funding prioritises concentrations of people and property, farmers experience a lack of maintenance of watercourses and coastal channels and reduced maintenance of banks and flood defence assets. As we have seen in Wainfleet, Lincolnshire, this has resulted in more frequent, more extensive flooding where the water takes longer to dissipate.
NFU's Flood Management and Access Policy Adviser Dr Mhari Barnes points out that "our preferred preferred approach is to encourage government to establish a long-term, strategic plan for flood and coastal risk management". However, she adds: "We feel that the Environment Agency's recent draft Flood and Coastal Erosion Risk Management national strategy is not ambitious enough."
The NFU believes that an ambitious plan must be designed to cope with extreme events and take an innovative whole catchment approach to management decisions and intervention. Consideration should also be given to the impacts of development on agricultural land and critical infrastructure, as currently 53% of the UK's power stations are protected by farmers through Internal Drainage Boards.
Crucially, the importance and contribution of our food and farming sectors to the economy must not be overlooked; some of our most productive and highest value agricultural land is in the floodplain (60% of English floodplains are productive land) or coastal regions that are vulnerable to flooding. They deserve to be protected.
We recognise that farming has a key role to play in flood management. But where farmers provide a service in mitigating flood risk to help protect others this must be a coherent, planned component of total catchment management, for which farmers must be fairly compensated. Going forward, measures to address flood risk must be properly funded and the allocation must be transparent.
Water policy and NFU priority
Mr Roberts says that issues surrounding water are at the top of the NFU's agenda. Since he was given the water brief he has realised there needs to be more joined-up thinking, planning and action when it comes to the way we manage water.
He said: "Central government needs to use home-grown water resource specialists and flood risk hydrologists to develop a robust, ambitious and holistic plan that will safeguard water as a resource for the agricultural sector and for general consumption, whilst using smart engineering to protect high-quality agricultural land from flooding."