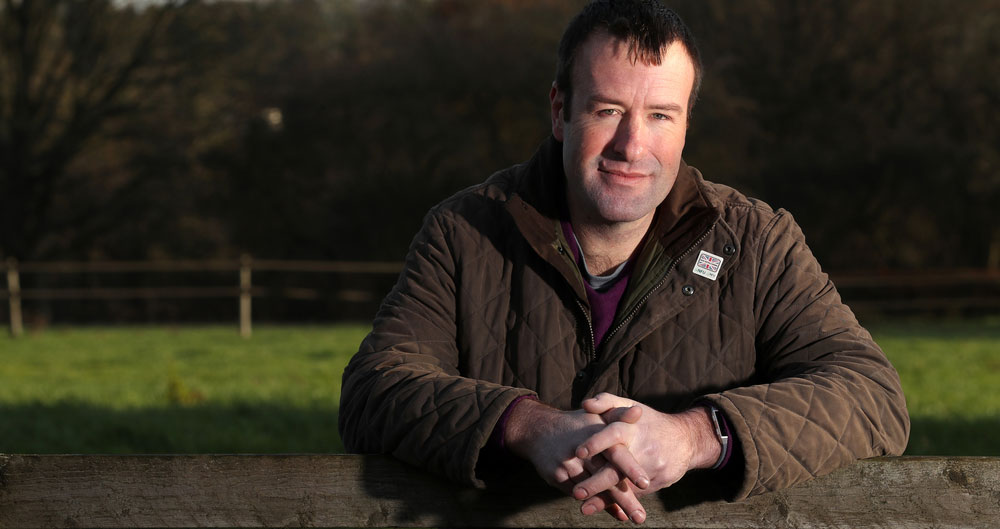 NFU Vice President Stuart Roberts has written to Defra Minister Therese Coffey seeking an urgent meeting to review the recent flooding in Lincolnshire and the Yorkshire Dales and discuss lessons learned.
Last week, part of the Yorkshire Dales experienced some of the most intense rainfall ever, receiving 113mm of rain in just three hours. In June, farmers faced serious flooding at Wainfleet in Lincolnshire. The NFU is calling for government support for affected farm businesses.
Mr Roberts said:
"The Yorkshire Dales were hit by an unprecedented event and the impact of the floods will be felt for many months with farmers facing a loss of stock and fodder, destroyed walls and fences as well as tonnes of debris deposited across their land by flood waters.
"We are working with farming charities such as RABI and the Farming Community Network to help those affected the best we can in the short term. However, the full extent of losses to farming businesses will only start to come to light in the coming months. That's why government support to aid recovery will be essential."
A drop-in event for flood-affected Dales farmers at Leyburn Auction Mart on 7 August brought together a range of organisations able to offer help including the Environment Agency, North Yorkshire County Council, Yorkshire Dales National Park Authority, Forage Aid and farming charities RABI and FCN.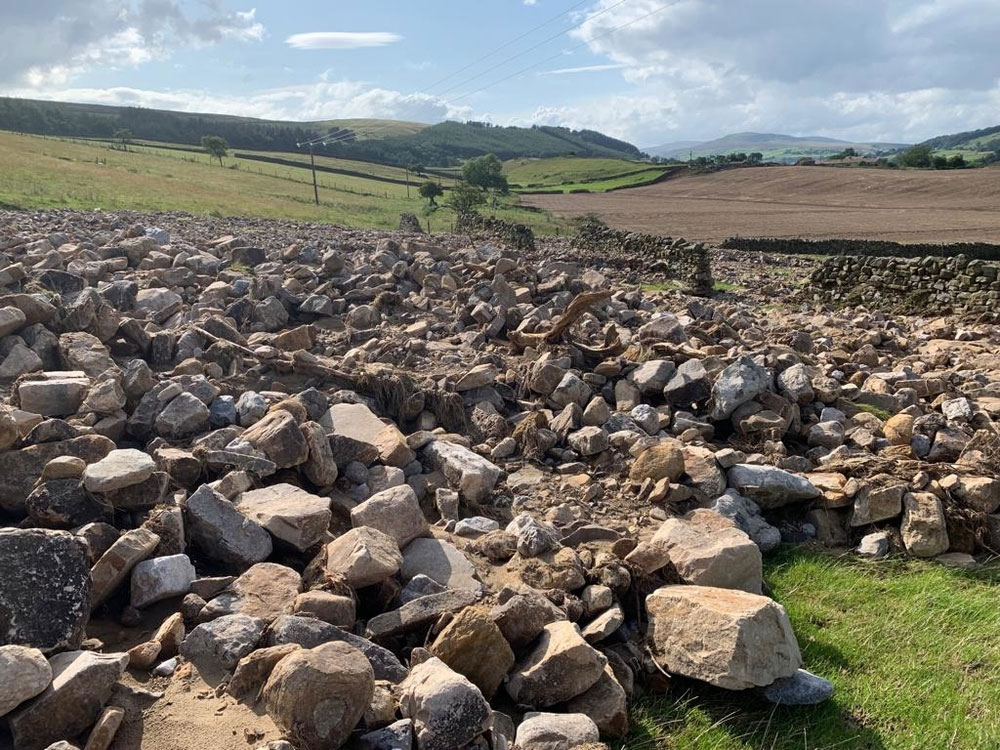 Pictured above: Debris from a stone wall deposited on pasture
Mr Roberts said:
"More and more farmers are bearing the brunt of extreme and volatile weather events. In June, farmers faced serious flooding at Wainfleet in Lincolnshire, exacerbated by the failure of a vital flood defence asset, and are continuing to deal with the aftermath.
"The flooding of farmland leads to a loss of crops and animals. Events like these expose the vulnerability of the farming sector.
"It's why government must now start taking water-related issues seriously to protect productive farmland so farmers can continue to produce a supply of safe, traceable and affordable food for the nation."
More from the NFU: