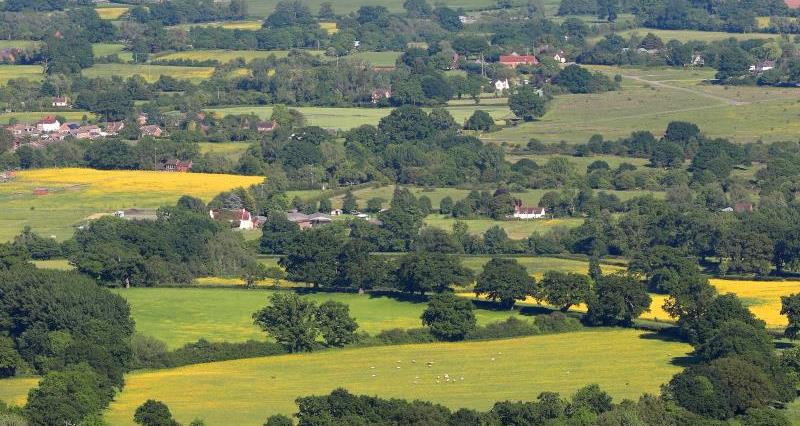 Review of National Parks and AONBs
The Defra Secretary of State has announced a review of designated landscapes. This is one of the many actions in the 25 Year Environment Plan.
Nearly 70 years after the country's National Parks were first established an independent panel will look at how these iconic landscapes meet the needs of the 21st century – including whether there is scope for the current network of 34 Areas of Outstanding Natural Beauty (AONBs) and 10 National Parks to expand.
Julian Glover, who will lead the review, said: 'Our protected landscapes are England's finest gems and we owe a huge debt to past generations who had the wisdom to preserve them. The system they created has been a strength, but it faces challenges too. It is an honour to be asked to find ways to secure them for the future. I can't wait to get started and learn from everyone who shares an interest in making England's landscapes beautiful, diverse and successful.'
The review will examine and make recommendations on:
the existing statutory purposes for National Parks and AONBs and how effectively they are being met
the alignment of these purposes with the goals set out in the 25-Year Plan for the Environment
the case for extension or creation of new designated areas
how to improve individual and collective governance of National Parks and AONBs, and how that governance interacts with other national assets
the financing of National Parks and AONBs
how to enhance the environment and biodiversity in existing designations
how to build on the existing eight-point plan for National Parks and to connect more people with the natural environment from all sections of society and improve health and wellbeing
how well National Parks and AONBs support communities
The review will report in 2019. The details of how the review will be handled will follow.
The NFU believes that farming is at the heart of all activity in the National Parks and AONBs. Without a viable farming industry there would not be the beautiful landscape on which the National Parks are based. The NFU will make the case to the review panel that farming creates and maintains the thriving natural environments supporting the beautiful, semi-natural landscapes of the National Parks and AONBs. Agriculture is the driver of National Parks vibrant rural economy. The plan should acknowledge that a thriving agricultural sector in and around the National Parks is part of a wider agri-food and fuel industry that is both economically and strategically important.
A full member briefing on the National Park and AONB review can be found here. It sets out the NFU's initial asks that will be developed during the review process.