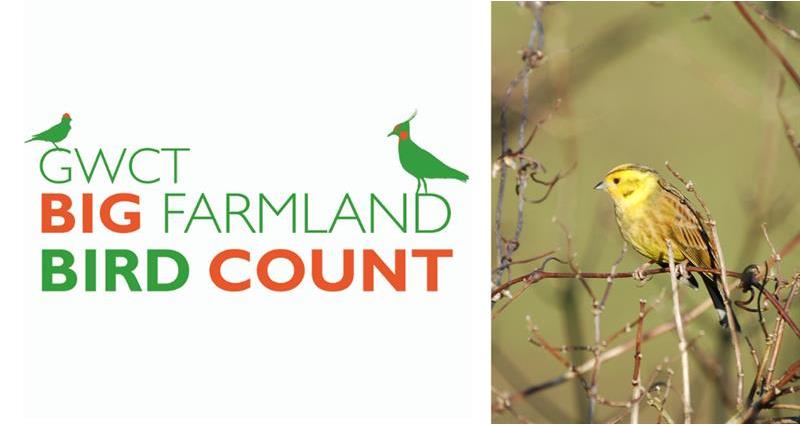 The NFU is a key sponsor of the Big Farmland Bird Count (BFBC), and is urging all members to get involved from 7-23 February. The count only takes 30 minutes, here's what to do.
The nationwide citizen science project, which is returning for the seventh year, calls on farmers, land managers and gamekeepers to spend 30 minutes spotting species on a patch of land between 7-23 February.
Organised by the Game and Wildlife Conservation trust (GWCT), the aim is to show which farmland birds are benefiting from conservation efforts, while identifying the ones most in need of help.
NFU President Minette Batters took part in the 2019 BFBC by going bird-watching on her farm in Downton, Wiltshire. Speaking about the 2020 event, Mrs Batters said:
"The NFU is pleased to support and sponsor the Big Farmland Bird Count again this year. The initiative is an important national event where thousands of farmers around the country are able to take stock of and importantly, take pride in what they find on their land.

"Alongside food production, without sound management of the environment, enhancing of habitats, protection of wildlife and support for pollinators and soils, we do not have farming businesses. Many farmers I meet love to see birds on their land and want to know more about what they can do to help them.

"I would encourage all farmers to take part in this year's count and submit the records to the GWCT, so we can pull together a vital national snapshot of the state of nation when it comes to farmland birds."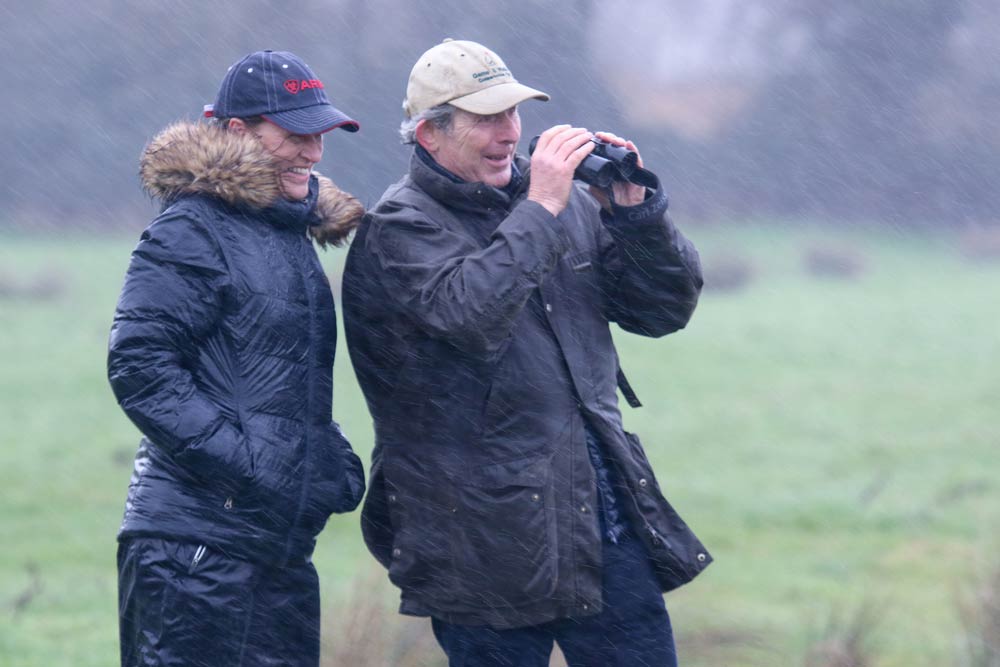 How to get involved in the this year's BFBC
Last year, more than 1,400 wildlife enthusiasts recorded 140 species over one million acres in what was a record-breaking Big Farmland Bird Count. However, we want to rip up the history books and surpass that total – so we need your help.
The BFBC was launched in 2014 to highlight the positive work done by land managers in helping to reverse the decline in farmland birds. The count offers a simple means of recording the effects of any conservation work currently being undertaken by farmers and gamekeepers on their land, such as supplementary feeding birds through winter or growing crops specifically to provide seed for birds.
Here are three simple steps on how you can take part:
Download your count sheet from the BFBC website.
Count your birds! On a single day between 7-23 February, spend about 30 minutes recording the species and number of birds seen on one particular area of the farm.
Once you've completed your count, simply submit your results at: bfbc.org.uk.
At the end of the count, the results will be analysed by the trust. All participants will receive a report on the national results once they have been collated.
NB: This year's BFBC has been extended to 23 February due to the bad weather seen during the initial dates (7-16 February).
This year's launch will take place on NFU environment forum member, Hedd Pugh's, farm. Hedd farms 800 ha with his two sons - this includes approximately 610 ha of mountains in the Snowdonia National Park including Aran Fawddwy which rises above 2900 ft.
Dr Roger Draycott, who is the head of advisory services at the GWCT, is organising the count for the first time ever. He hopes the count will "spur land managers on to do even more for their farmland birds in the future" and that it will act as a catalyst for them to start building their own long-standing wildlife records.
Interesting facts about the birds to look out for in this year's BFBC
Click on the image below to download and print this fact sheet.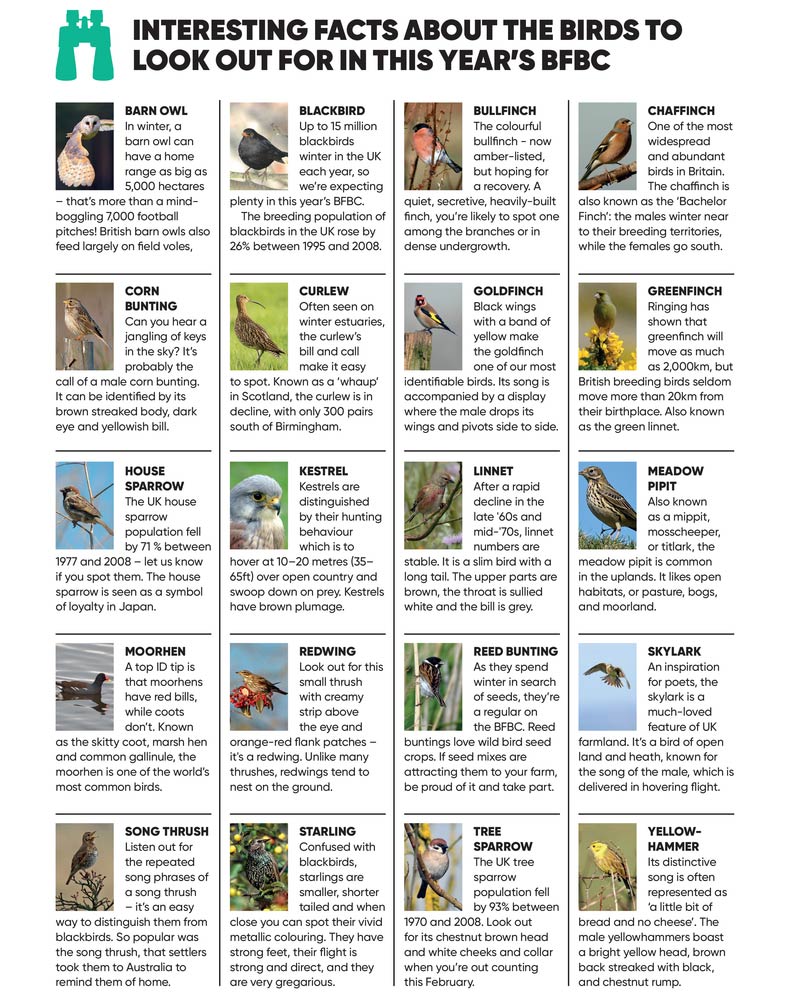 More from NFUonline: